Hit the Trails
Unless you're into cross-country skiing or ice running (we don't recommend it after watching this), you won't have much luck working out outside in the winter. If you're fortunate to be here in the warmer months, you should definitely grab a dockless bike or lace up your tennies to explore these great trails: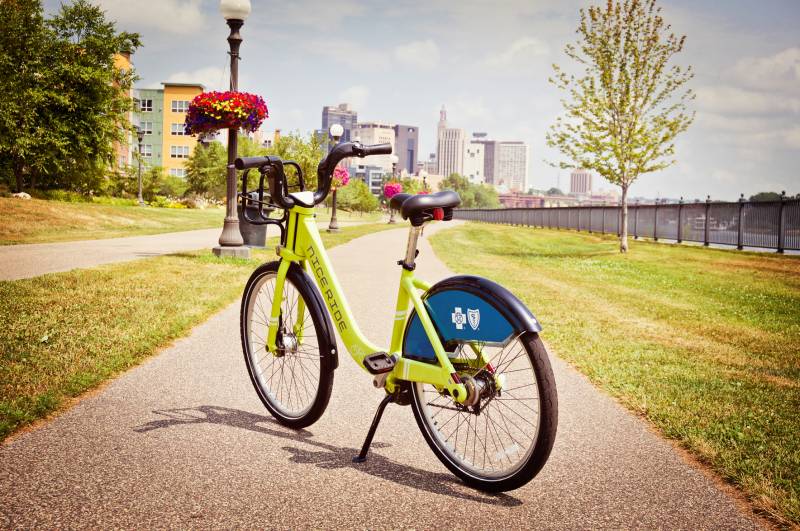 Fitness in the Parks
For those who don't particularly love to run or bike (we know there are some of you out there), the free Fitness in the Parks summer series is a great way to get your heart rate up while enjoying the fresh Minnesota air and Saint Paul's beautiful parks. Nightly classes run June-September and are held at a variety of parks throughout the city. Did we mention it's free? Check out the full schedule here.
Paddle the River
Feeling really adventurous? Hop into a Paddle Share at Hidden Falls Park or team up with Minnesota Adventure Co. for a kayaking excursion on the Mississippi River. Your upper body will thank you.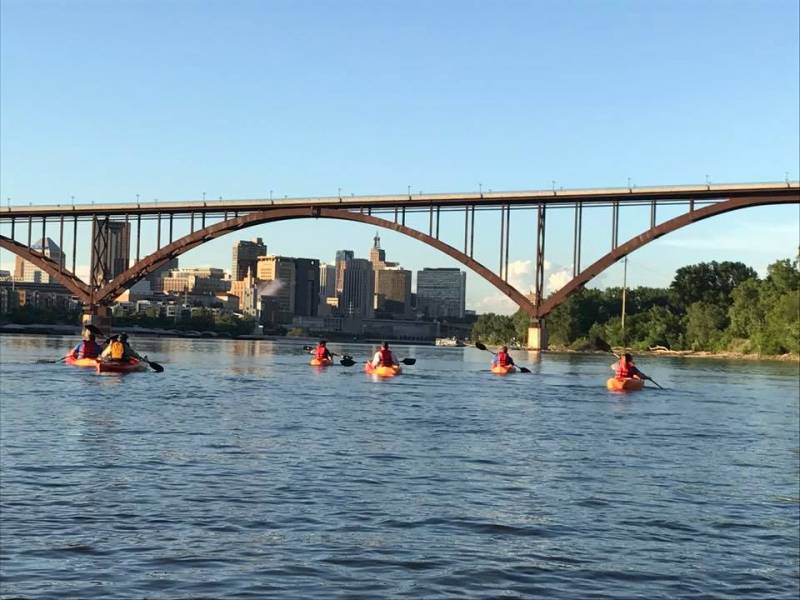 Saint Paul Athletic Club
Chandeliers, sweeping staircases, ornate architecture—hardly sounds like a gym, but that's what makes the experience at the iconic Saint Paul Athletic Club so memorable. For $25, you can drop in for a 24-hour access to the cardio room, weight room, pool, locker rooms and group fitness classes.
Element Gym
Though the thought of a "boxing gym" might be intimidating, all ages and fitness levels are welcome at Element Boxing & Fitness. Take classes ranging from boxing to weight training and cardio—whatever you decide, the first one's free! Also worth noting is how much this Midway gym does for the Saint Paul community—the Element Foundation supports health and wellness for at-risk youth in the Twin Cities.
Resistance Movement
The Resistance Movement is a great choice for those who prefer their workouts on the unique side. Classes combine Pilates, yoga, strength training and dance with suspended resistance cords for a total body workout. For $20, you can drop in to one of three class options (ResistDANCE, ResistMAT and bodyART).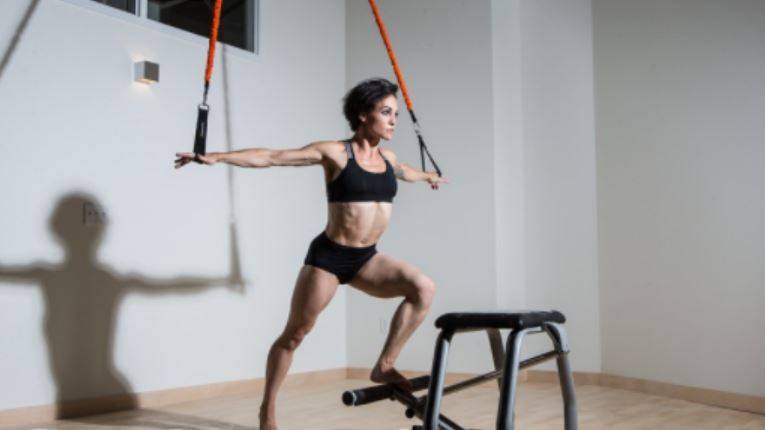 Union Depot
This one is for all you Warrior 1s (and 2s). Saint Paul's historic Union Depot offers free yoga classes in partnership with Studio 9-5 every Monday (Yoga Sculpt: 5:30-6:30 p.m.), Tuesday (Yoga Flow: noon-1 p.m.) and Saturday (Yoga: 9-10 a.m.).
Vertical Endeavors
Just because Saint Paul isn't in the mountains doesn't mean you can't rock climb. $18 will get you a day pass at Vertical Endeavors, where you can tone your boulder shoulders on 18,000 square feet of indoor climbing walls up to 36 feet tall. Belay on.
Alchemy Highland Park
An incredibly popular fitness studio with multiple locations in Minneapolis, Alchemy crossed the river to Saint Paul and established a Highland Park location in September of 2017. Alchemy's workouts are inspired by different forms of fitness and blend the best of yoga, strength and cardio to give your body a serious (but rewarding) butt-kicking. Monthly memberships (first month: $95) and class pack options are available—the first week is always free!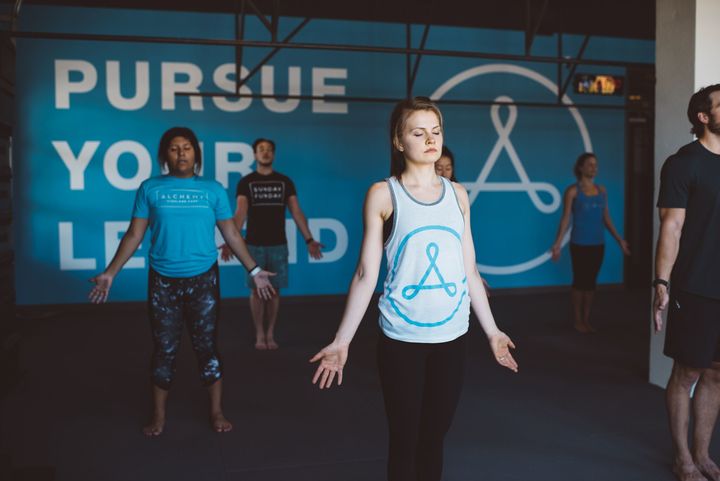 We'd love to see how you got your sweat on in #MYSAINTPAUL—share with us on Facebook, Instagram and Twitter!