Looking to make the most of your Fourth of July weekend? We've put together some ideas to help you safely observe Independence Day in the Minnesota capital.
Movie and Fireworks at CHS Field: Friday, July 3
The St. Paul Saints will play their first games of the season this weekend in Sioux Falls, South Dakota — the team's temporary 'home field' until restrictions lift and they can play at CHS Field. While the team is away, the Saints are opening CHS Field for a series of Films & Fireworks nights. The gates open at 7 p.m. with the movie, shown on the jumbotron in left-center field, starting at 8 p.m. Following the film is a fireworks extravaganza celebrating the birthday of the U.S. The series continues Friday nights through July.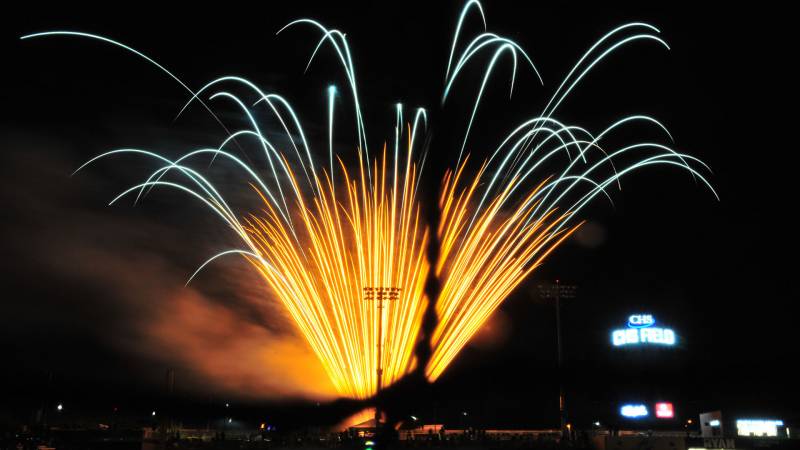 MN Transportation Museum
The Jackson Street Roundhouse will be open July 4-5 for the entire family to enjoy exhibits, caboose rides with an extra passenger car added for social distancing, see historic rail equipment, and finally be able to do something fun with the whole family! Face coverings are required and tickets must be purchased in advance.
The 4th in the Park
The traditional Fourth of July Parade in the St. Anthony Park Neighborhood is going virtual this year. The Facebook live-streamed program begins at 11 a.m. on the Fourth and includes a virtual parade, surprise guests and a variety of music from local bands. Take part in the virtual run July 1-5.
Get Outside
Enjoy America's natural beauty in one of Saint Paul's many parks — all a part of the No. 3-ranked park system in the nation that includes the Mississippi National River Recreation Area, a national park site that stretches through downtown Saint Paul and gets you up close to the Mississippi River.
Grab a Bite
Keep the outdoor party rolling and cap off the day on one of Saint Paul's best patios, followed by a scoop (or two) at one of our favorite ice cream shops.
Hmong International Freedom Festival: Canceled
This year's Hmong International Freedom Festival at Como Park is canceled due to coronavirus restrictions. The plan is to return in 2021 for the annual celebration of Hmong history and culture in the United States. The sports-centric event is considered the Olympics of the Hmong American community and also features delicious food stands, merchandise booths and performances.

Do you have other plans for Fourth of July weekend in #MYSAINTPAUL? Share with us on Facebook, Instagram and Twitter.