Looking to make the most of your Fourth of July weekend? Here are 5 ideas for how you can safely observe Independence Day in the Minnesota capital city in 2021.
1. Block Parties and Fireworks at CHS Field: Friday, July 2 - Sunday, July 4
The Saints, in partnership with the Downtown Alliance, Securian Financial, SPIRE Credit Union, Minnesota Pork and Hubbard Broadcasting, are throwing a weekend long party beginning each day with live music, food and drinks, and fun and games, then ending with baseball, food trucks and fireworks! While there will be fireworks following every game July 2-4, the weekend wraps up in a big way with a SPIREworks Supershow after Sunday night's game. Get your tickets.

2. The 4th in the Park
The traditional Fourth of July Parade in the St. Anthony Park Neighborhood is back! Kick things off with an early morning distance race. Enjoy the colorful parade starting at 11 a.m. then stake out a patch of grass starting at noon and enjoy some live music by Light of the Moon with special guests Dave Lee and Gordy Myers, and a performance by spoken word artist Desdamona at the Langford Park bandstand. Plus, don't forget to pick up your scavenger hunt map at Speedy Market! Complete it by 5 p.m. to get entered to win a prize!
3. Keg & Case Market
Enjoy some time at Keg & Case Market for a weekend packed with events. On Thursday, July 1st, enjoy tunes from School of Rock and then roll out the blankets and grab a snack for Throwback Theater with a showing of Karate Kid starting at dusk. The Summer Sessions stage will feature Space Monkey on July 2nd and Dred I Dread on July 3rd. Then on July 4th, get ready to roll (with laughter) during the Pay Gap Summer Comedy Series.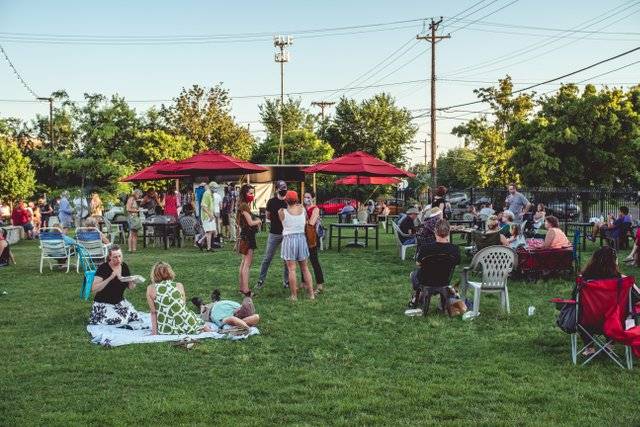 4. Get Outside
Enjoy Minnesota's natural beauty in one of Saint Paul's many parks — all a part of the No. 2-ranked park system in the nation that includes the Mississippi National River Recreation Area, a national park site that stretches through downtown Saint Paul and gets you up close to the Mississippi River.
5. Grab a Bite
Keep the outdoor party rolling! Cap off the day with a delicious meal at one of Saint Paul's many restaurants, followed by a scoop (or two) at one of our favorite ice cream shops.
An item of note:
Hmong International Freedom Festival
The Hmong International Freedom Festival is a Saint Paul tradition over the 4th of July but has been suspended this year. We are looking forward to its return to Como Park in 2022 celebrating Hmong history and culture in the United States. The sports-centric event is considered the Olympics of the Hmong American community and features delicious food stands, merchandise booths, and performances.

Do you have other plans for Fourth of July weekend in #MYSAINTPAUL? Share with us on Facebook, Instagram and Twitter.