Spring has Sprung in Saint Paul
Say hello to fresh air and sunshine at these Spring events.
There are plenty of things to do in Saint Paul during the Spring. From family-friendly events to art crawls and concerts, these events are the perfect reason to get out of the house, smell the flowers and have some fun. If we're not kicking back at one of these patios, you can find us venturing across the city to experience all the Capital City has to offer.
Music Events | Sports + Recreation | Family Fun | Art & Culture Events | Culinary Events
---
When it comes to entertainment in the Twin Cities, Saint Paul is the capital. Sing and dance along to your favorite or a new-to-you artist and musician at one of these springtime shows at one of our many entertainment venues!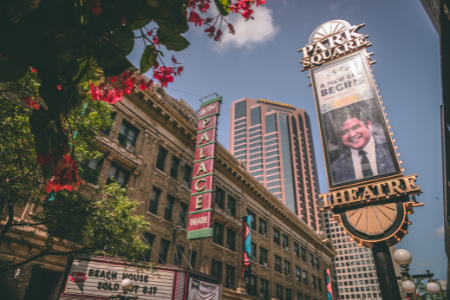 Prof with Cozz, Ashley DuBose and JonRay Concert | April 15
Springtime is for live music! Get your dose of the Minnesota-based talent at the Palace Theatre.
Circus Juventas Spring Show | April 29
Circus Juventas Spring Celebration Performances will celebrate the soundtrack of our lives. From the bright lights of Broadway to the glitz and glam of Hollywood, take a look back at the songs that delighted us, transported us, and defined us.
Minnesota Opera's Carmen | May 7
"Sultry, bold, daring. When affection turns to obsession, romance becomes dangerous. Carmen, an iconic and beautiful woman, is bound to live life on her own terms." Co-produced by The Glimmerglass Festival and Minnesota Opera. Get dressed up and enjoy a night of opera at the Ordway Center for the Performing Arts.
Concerts at the Xcel Energy Center | Various Dates
The Xcel Energy Center boasts marvelous acoustics for live performances and is the best place to catch a concert not only in the spring but year-round! This Spring, we are excited to see Bon Jovi, Check out their robust events calendar to see who will be coming to town.
---
Sports and recreation in Saint Paul is the name of the game. Catch a professional sporting event or get ready for riding season this spring in the Capital City.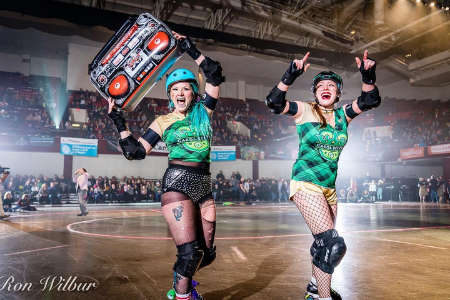 St. Paul Saints at CHS Field
Put on your baseball cap, grab your peanuts and watch the St. Paul Saints at CHS Field play ball all spring.
Bike MS: Twin Cities Ride 2022 | May 15
Take in the incredible sites around the Twin Cities with a community of fellow riders dedicated to ending MS. Start and finish at The Lab: Brewery, Pilot Facility & Taproom.
Cheer on the Minnesota United FC at Allianz Field
Take a seat at Allianz Field this spring to cheer on the Minnesota United FC and everything the stadium has to offer. Purchase tickets for the next MNUFC match here.
Roller Derby is BACK | April 30 & May 28
Minnesota Roller Derby's return to The Legendary Roy Wilkins Auditorium this spring featuring skaters, new and returning, on teams you have never seen before!
---
Fun can be found all over the city of Saint Paul. Whether you're getting active or eating around the city as a family - we have the inside scoop on events to attend this spring.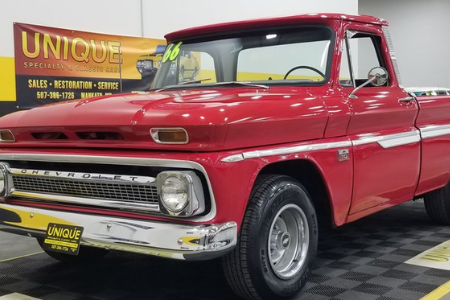 Twin Cities Auto Show | May 14 - 22
The coolest cars in the midwest are coming to the Minnesota State Fairgrounds.2022 is going to be the biggest, boldest and best Twin Cities Auto Show yet, enjoy State Fair food favorites and come along for the ride.
May Day Tea Party at Landmark Center | May 1
Enjoy a kids' tea at the castle with sweets and savories. This will not be a traditional high tea setting. There will be elements of an English tea, but not an elaborate spread like a traditional high tea and juice will be provided. There will be sweets and savories to snack on for guests. Make your reservation here.
May one Run | May 1
The May One Run supports Hope and Homes for Teens. Gather the family, pick your run and meet fellow runners at Upper Landing Park.
ALS Superhero 5K/10K Dash | May 14
This family-friendly event is for runners, casual walkers, children of all ages, and supporters of the ALS community. Join the many participating families' at Harriet Island Regional Park to run or walk in support of the ALS community.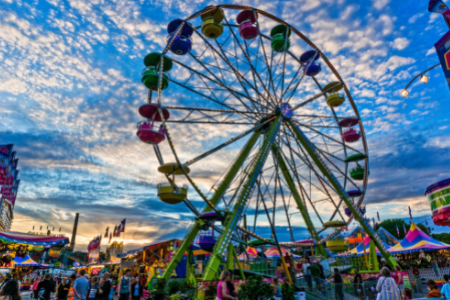 Kickoff to Summer at the Fair | May 27 - 31
Get together with family and friends to savor State Fair food favorites, enjoy activities and attractions, shop Minnesota merchants and more to kick off summertime!
Flint Hills Family Festival | June 3 & 4
Gather the kiddos for exciting indoor performances, outdoor entertainment, art-making activities, music and more at Ordway Center for the Performing Arts.
Saint Paul Farmer's Market | 9am - 1pm every Saturday
Nothing says spring like the Saint Paul Farmers' Market in Downtown Saint Paul. Spend your Saturdays shopping local vendors with family taking in the beautiful days ahead.
---
With big-time arenas, intimate venues, world-class theaters and a diverse art scene, Saint Paul's options for entertainment are endless.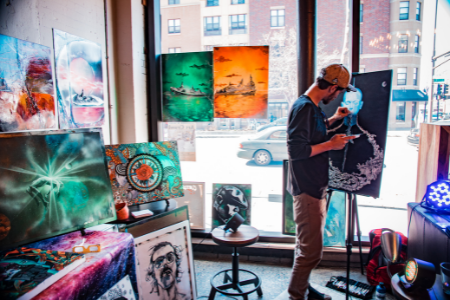 Art on the Island | April 22 - 24
Experience a creatively fantastic lineup of Harriet Island artists for an art crawl that consists of painters, drawing artists, printmakers of diverse styles and more.
Fashion Week Minnesota: A Curated Fashion Show Celebrating AAPI Creatives | April 30
Fashion Week Minnesota is crossing the river for an impressive show located at Allianz Field. Join Coalesce Collective MN for a robust event featuring a specially curated menu, bright cocktails, mixed-media artists, music, and complete looks on the runway; all fueled by Minnesotan AAPI community members.
St. Anthony Park Arts Festival | June 4
Make a trip to the St. Anthony Park Library for the 53rd outdoor celebration of fine arts and community. The festival features over 70 juried artists, delicious food, live music, used book sale, garden club plant sale, art activities for children, and activities for all.
Northern Spark | June 11
Make the nocturnal crawl all over Saint Paul from University Avenue to Raspberry Island in downtown St. Paul along the Mississippi River. The 11th annual Northern Spark festival lights up Saint Paul with soul-fueling art and community all night.
Minnesota Songkran Festival | May 28-29
Experience the excitement of Thai New Year firsthand with the sights, smells, and sounds of Thailand and Southeast Asia at the Minnesota Songkran Festival. In addition to authentic street food, souvenir vendors, traditional arts and crafts and entertainment, don't miss the legendary and the Songkran photobooth with an authentic sam lor and tuk-tuk the infamous 3-wheeled bikes and motorized vehicles of Thailand!
---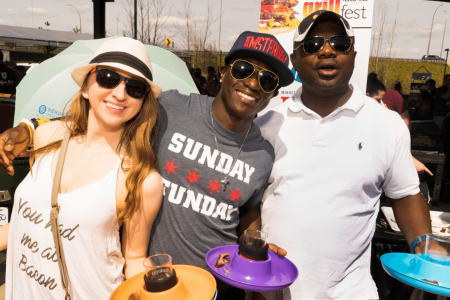 Minnesota Monthly's GrillFest | May 21-22
Spend the afternoon enjoying some of the best parts of the season! Taste your way through your favorite grilled foods, sample wines and specialty beers, test out the hottest grills, gather recipes, and learn how to barbecue like a pro at the 10th annual GrillFest at CHS Field.
Waldmann's Maifest | May 21
Join Waldmann Brewery for Maifest on May 21—an event celebrating spring with German music, games, grilled food, pretzels and beer (of course).
---
Make a weekend around events and plan a Saint Paul vacation:
Make the most of your Saint Paul adventures and discover everywhere to eat, play, stay, and explore while saving some money around the Capital City.
Eat: Get ready to #DineSaintPaul and check out these delicious Saint Paul restaurants. Filter by neighborhood and cuisines.
Play: Check out our events calendar for even more events happening in the Capital City. Filter by event category, date, and keywords.
Stay: Plan a fun, comfortable stress-free stay at these Saint Paul hotels. Filter by hotel categories and neighborhood.
Explore: Saint Paul is known as the city of neighborhoods. Explore the many diverse, charming and historic corners in Saint Paul.
Plan: Can't make it to these spring events? Check out our curated list of trip ideas along with our events calendar.
How are you exploring #MYSAINTPAUL this spring? Show us what you're up to on Facebook, Instagram and Twitter.