Who
The Winter Carnival is for everyone. And we mean everyone—young, old, short, tall, locals and visitors alike.
What
The 134th edition of Saint Paul's jam-packed winter extravaganza, that's what. We know a thing or two about the cold here in Minnesota and the Winter Carnival showcases our favorite season in all of its glory with parades, ice sculptures, live entertainment and more. There's also an extremely popular (and well-paying) Pioneer Press Treasure Hunt leading up to the event. Click here or see below for more information.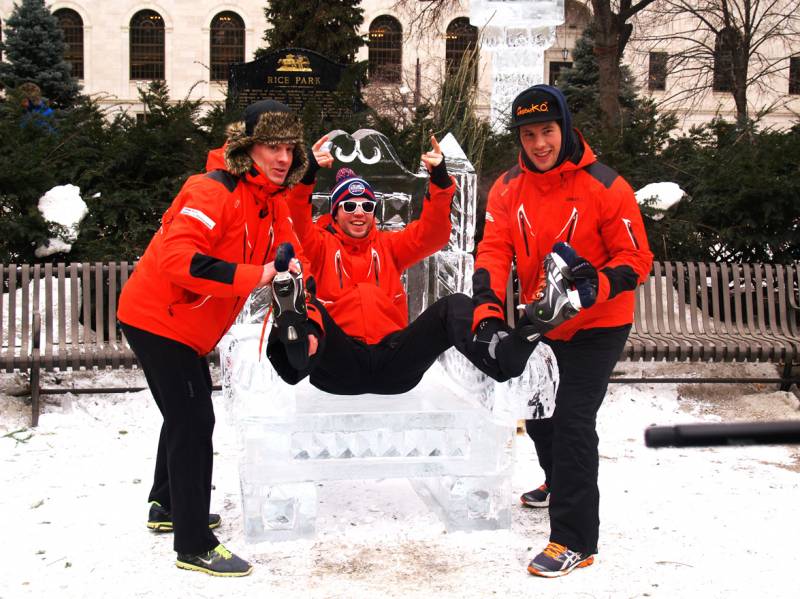 When
Jan. 23-Feb. 2, 2020
SPECIAL EVENTS:
Thursday, Jan. 23
First Day of Winter Carnival
Friday, Jan. 24
Winter Carnival Royal Coronation - RiverCentre
Snow Sculpture Competitions - Vulcan Snow Park (Minnesota State Fairgrounds)
70's Disco Night - Rice Park
Saturday, Jan. 25 - Kid's Day
King Boreas Grand Day Parade - Downtown/Rice Park
Kids' Day - Landmark Center
Securian Winter Run - Downtown
Ice Carving Competitions - Rice Park
Sunday, Jan. 26
Ice Carving Competitions - Rice Park
Vulcan Fun Day - Vulcan Snow Park (Minnesota State Fairgrounds)
Tuesday, Jan. 28
Frozen Family Fun Night - Landmark Center
Saturday, Feb. 1
Vulcan Victory Torchlight Parade & Fireworks - Downtown/Rice Park
Family Day - Rice Park & Landmark Center
This only scratches the surface. For a full listing of events by day, check the calendar.
Where
Winter Carnival events take place at a variety of locations in Saint Paul, including the Minnesota State Fairgrounds and numerous spots Downtown. Most of the action will be in Rice Park, where you'll find everything from ice sculptures to ice bars and live entertainment—and you can always warm up right next door at Landmark Center. Just north at the Minnesota State Fairgrounds, you'll find the fun-packed Vulcan Snow Park. This is where you can take a ride on the giant snow slide and revel in the extraordinary snow sculptures created during the Minnesota State Snow Sculpting Competition.
Why
It's kind of a long story, actually, but it began in 1886 in response to a few misguided East Coast reporters who called Minnesota "another Siberia, unfit for human habitation." You can read the full legend surrounding our mid-winter festival here or, if you've got an hour, check out TPT's episode—The Legendary Winter Saint Paul Winter Carnival.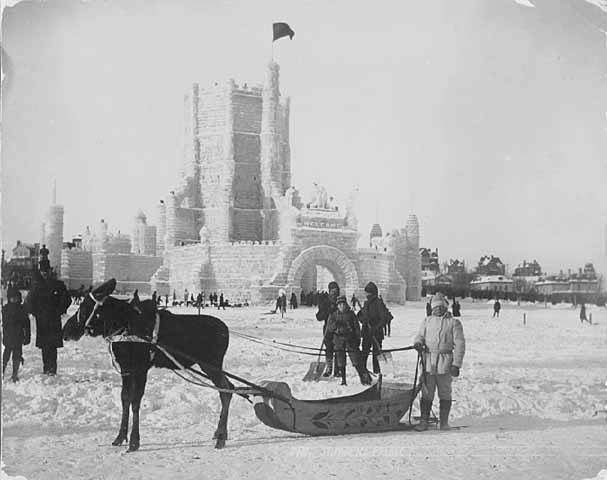 How
Most Winter Carnival events are free unless otherwise noted. Buy a collector's button when they become available online or at local retailers. Your button also gives you a chance to register for great prizes and grants exclusive coupons to local businesses.
Parking is available at a variety of locations near Rice Park and Landmark Center, with ramp fees ranging between $10-$20. You can also save the hassle altogether with FREE Metro Transit rides to and from the Winter Carnival and Vulcan Snow Park. Stay tuned for information on how to download your pass.
Other Important Questions
What should I wear?
We like to bundle up in warm boots, a coat, gloves and a hat—you can always take layers off. Ultimately, it's up to you though. Don't be surprised if you see some true Minnesotan winter warriors rocking shorts.
Can I bring my dog?
While pets are allowed at the outdoor events, the Carnival recommends you leave them at home to ensure the safety of your pet and other guests.
How can I participate in the Pioneer Press Treasure Hunt?
Treasure Hunt clues will be published daily in the Pioneer Press and on TwinCities.com from Jan. 19 to Jan. 30. Read the daily clues to search for the medallion on public land in Ramsey County. The finder will receive $2,500 for the medallion and an additional $2,500 for bringing in all of the published daily clues—but that's not all! An additional $5,000 will be awarded if the winner also has a registered 2020 Pioneer Press Medallion, which can be purchased for $5 at pioneerpress.com/treasurehunt. Click here for full rules and regulations.
We can't wait to see how much fun you're having at Winter Carnival. Share with us on Facebook, Instagram and Twitter using the hashtag #MYSAINTPAUL and #WinterCarnival.