Once a summer, the Twin Cities Jazz Festival takes over the city of Saint Paul. Whether you most enjoy casual performances downtown, headliner shows in Lowertown or the mix of artists and festival-goers throughout the city, this is one of the busiest and most exciting events in the city. Steve Heckler, who organizes the event, answered our five questions about the annual jazz celebration.
VSP: How did you get involved with the Twin Cities Jazz Festival?
SH: I started the Twin Cities Jazz Festival in 1999. I was originally trying to promote several local jazz artists and at the time there wasn't any festival in existence. We expected 300 people at most to show up, and all of a sudden there were 3,000. My mindset was just, "Let's go with this."
VSP: Why jazz? What do you like the most about this music genre?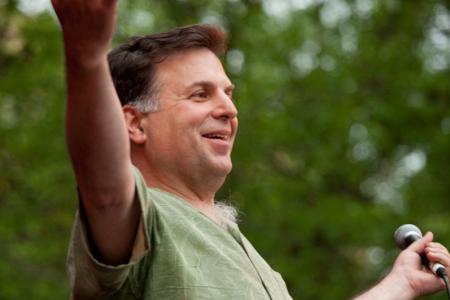 SH: I fell in love with jazz as a kid and have been loving it ever since. Jazz is an American art form and represents who we are as a people--an eclectic form of art, a different type of diversity, an improvisational music. Jazz really allows one to express them self as an artist. It's not locked into practicality.
VSP: Explain the history of the Twin Cities Jazz festival.
SH: The festival started in 1999 to promote some jazz artists, it grew and just kept growing. What was originally a one-day event, in a small, small, little, teeny space turned into a mammoth event with tons of stages. In 2003, we then expanded into Saint Paul Mears Park and as it grew, the entire event moved to Saint Paul for good.
VSP: Where do you go to listen to music in Saint Paul?
SH: I love Vieux Carre, Black Dog, Amsterdam Bar and Hall...I like that kind of venue to see jazz.
VSP: What age groups do you typically see at your festival?
SH: Up until five years ago, we mostly saw people 40 and older. Within the last five years, we've seen a lot of younger people getting into jazz, both performers and audience members.
If you'd like more information about the Twin Cities Jazz Festival, visit the official website.