Who
Drivers of the world's most luxurious cars, and you. Over 20,000 spectators are anticipated to attend the rally's nine stops. Don't forget your phone—you'll definitely want to capture the beauty of these cars.
What
The chance to see over $5 million worth of luxury cars while enjoying music, food trucks, beer and wine. Saint Paul is the fourth of nine total stops on the tour down to Mexico. Starting in Detroit, Michigan the rally also includes stops in Wisconsin, South Dakota and Colorado.
In addition to an appearance by Ice-T and Coco, local country rock artist Tim Sigler will be performing. Food trucks include Funfare Global Street Eats, Hen Haus Cold Brew, Natedogs, Potter's Pasties, R.A. MacSammy's and Tiki Tim's.
When
Wednesday, Sept. 6
5 p.m.-8 p.m.
Where
Downtown's Rice Park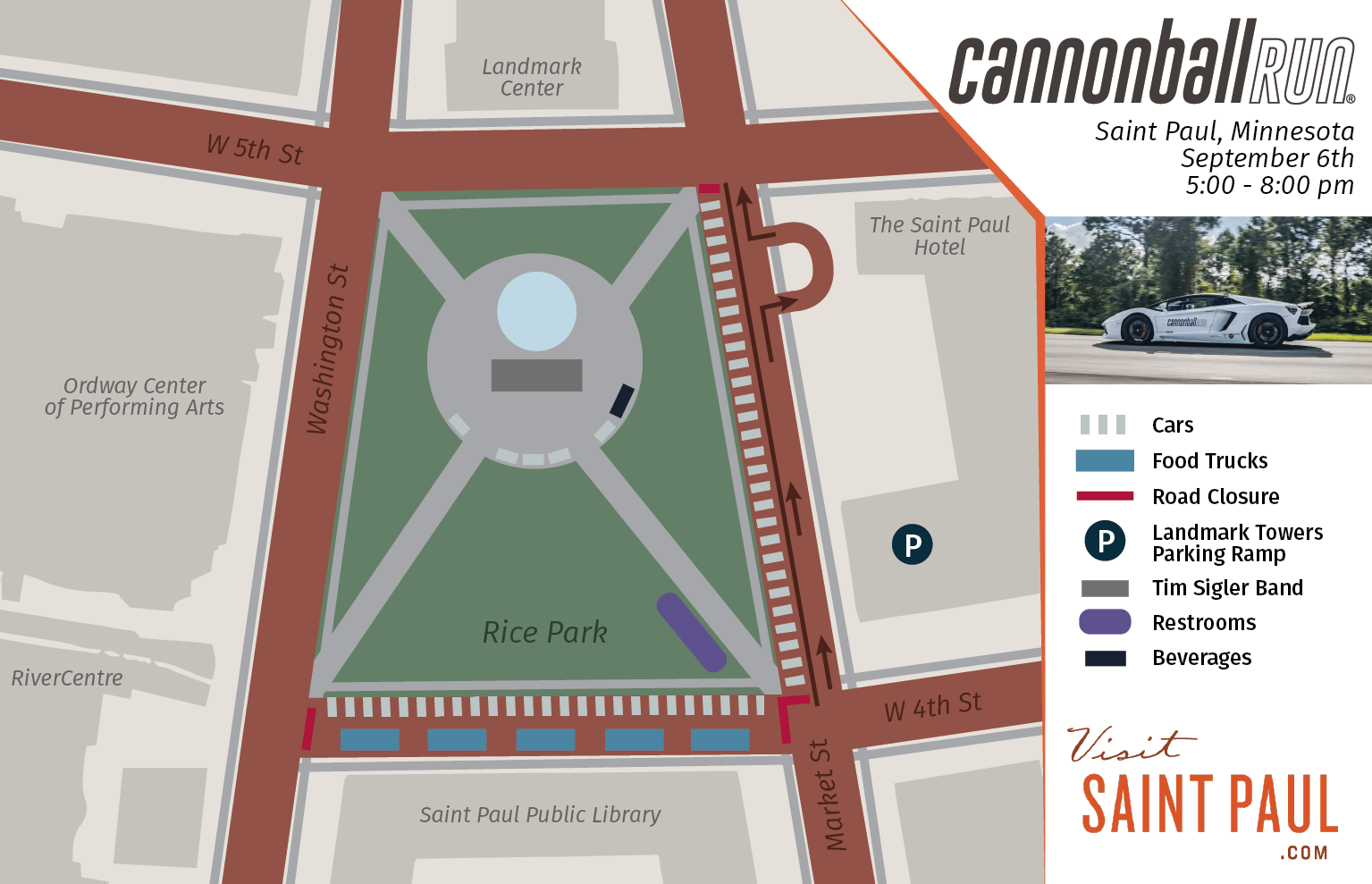 Why
The rally was started in 2016 to bring together like-minded individuals for a cross-country journey in the spirit of Erwin "Cannonball" Baker's 1993 then world-record drive from New York City to Los Angeles. The rules of the Cannonball Run 02 are relatively simple: Motor City to Mexico, stay on the back roads as much as possible.
How
While there are a variety of parking lots near Rice Park, you can also skip the hassle by taking Metro Transit.
Share your photos from the event with us on Facebook, Instagram and Twitter using the hashtag #MYSAINTPAUL!