Photo Credit: Flint Hills Family Festival
Art Festivals | Cultural Celebrations | Family Fun | Food & Drink Events | Music Festivals
We love to celebrate in Saint Paul, so most weekends throughout the summer you'll find us gathering at festivals in neighborhoods throughout the city. From the arts to craft beers, jazz and blues to classic cars, the many cultures of the city to our beloved state fair, these festivals are the perfect experiences to immerse yourself in entertainment, food, and fun - and many of them are free to attend!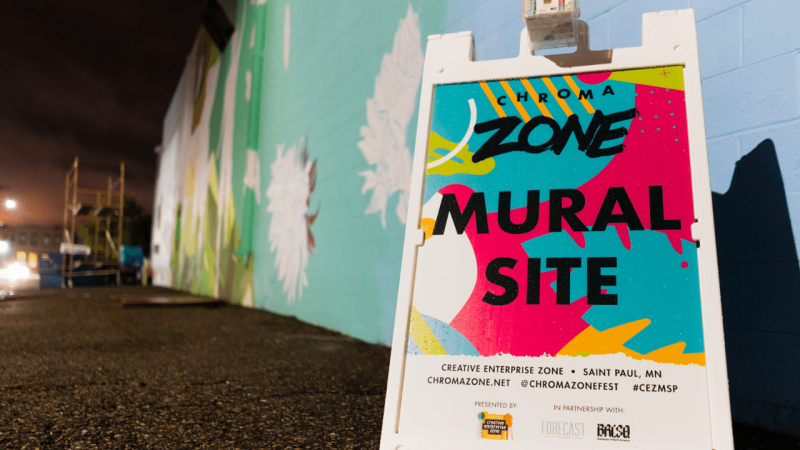 Photo Credit: Chroma Zone Mural & Arts Festival
May 21, June 22-26 + Sept 29-Oct 1 | A summer of live painting and events will take place throughout the Creative Enterprise Zone during the Chroma Zone Mural & Arts Festival. The mural-making kicks off on May 21 with an outdoor event. A 5-day street art event will be held June 22-26 and a weekend of closing activities will be September 29-October 1.
June 4 | Proclaimed "the best hidden art festival in the Twin Cities", this is one you're going to want to find! Swede Hollow Park will be filled with local art. You can park your car at Saint Paul Brewing (one of the coolest patios around) and make your way to the park for art, nature, food history and community.
June 11 | This all-night art festival lights up Saint Paul with performance, hands-on and participatory art-making, and sound and sculpture installation, all responding to the theme, "What the World Needs Now." Find events throughout the Rondo, Frogtown and Little Mekong neighborhood, as well as a closing event at 2 am along the Mississippi River.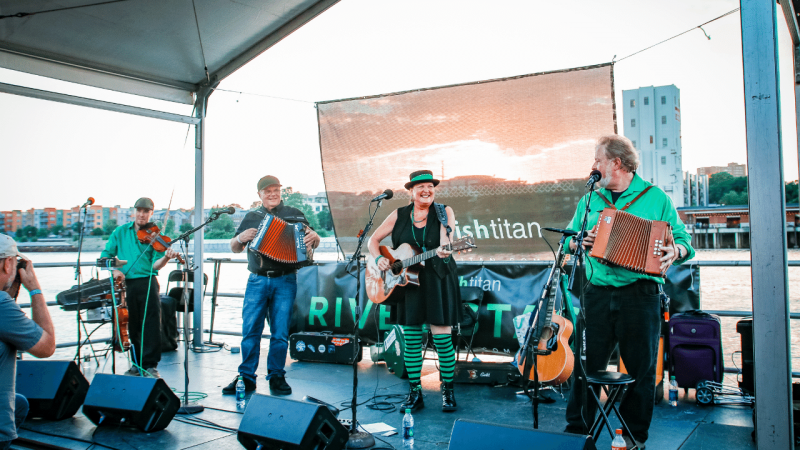 May 28-29 | Experience the excitement of Thai New Year firsthand with the sights, smells, and sounds of Thailand and Southeast Asia at the Minnesota Songkran Festival. In addition to authentic street food, souvenir vendors, traditional arts and crafts and enterainment, don't miss the legendary and the Songkran photobooth with an authentic sam lor and tuk-tuk the infamous 3-wheeled bikes and motorized vehicles of Thailand!
June 11-12 | Join the Germanic-American Institute on their beautiful Summit Avenue grounds for Deutsche Tage (Deutsche Tage? Oh, German Days!). The annual celebration of German heritage and community will feature art, music and delicious food.
July 2-3 | Considered the Olympics of the Hmong American community, the Hmong International Freedom Festival returns after a 2-year hiatus with all sorts of sports, food and entertainment to Como Park.
August 12-14 | Join in the fun at this annual 3-day celebration of all things Irish on Harriet Island! with a few updates this year. Bigger and better than ever, the event features a fantastic line-up of international, national and local music, dance, storytelling, sports, children's activities, cultural exhibits, marketplace activities and more. Tickets
August 21 | Bonsai, martial arts, singing, dancing, drumming, delicious food and other aspects of Japanese culture, will be featured at this family-friendly event, reminiscent of Japan's annual Obon holiday, Held on the grounds of the Marjorie McNeely Conservatory in Como Park, don't miss capturing the most stunning photo of the summer at dusk when the lanterns are lit and released in the Japanese Garden and Frog Pond. Tickets
September 10 | Gratis para toda la familia (free family fun!) at Fiesta Latina celebrating the richness of Minnesota Latinos through arts, health and wellness, fitness, food and entertainment.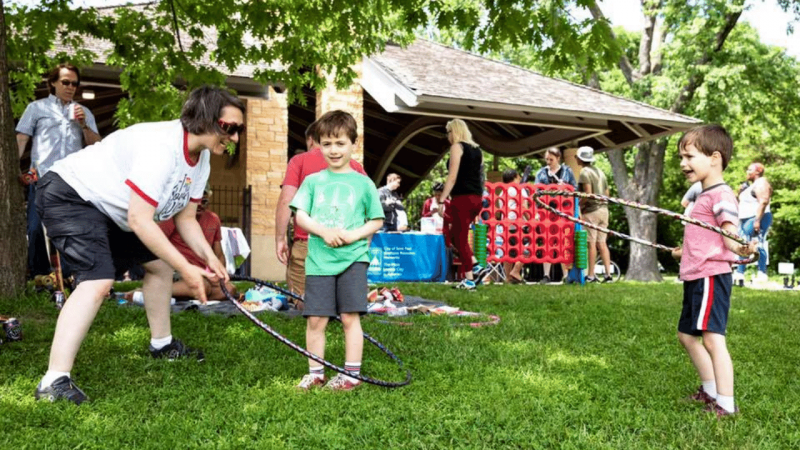 Photo credit: Twin Cities Pride
June 3-4 | World-class performances from around the world return to downtown Saint Paul for the Flint Hills Family Festival's 22nd year. This popular event sponsored by the Ordway will include low-cost indoor performances, face painting and balloon artists, food trucks, beer garden and a free family dance party featuring the Twin Cities group NUNNABOVE on Friday.
June 4 | Bring the family to Lake Phalen for WaterFest, a free event offering a variety of watersports including paddling, fishing, sailboating and more. The fun doesn't stop once you're back on land—the event also features arts and crafts, exhibits, performances and food trucks.
June 4-5 | All aboard to Union Depot for a weekend of train-inspired activities including tours of locomotives, model railroads, family activities, vendor marketplace and special events for all ages.
June 17-19 | Step back in time at USA Today's #1 Best Car Show, hosted annually at the Minnesota State Fairgrounds. With over 12,000 classic cars, live music and lots of vendors, this is a can't miss for car enthusiasts and just about anyone who enjoys an old-fashioned good time.
June 19 | The Twin Cities Pride Festival is one of the largest Pride celebrations in the nation. Each year, it includes a Family Fun Day in Saint Paul's Como Park with food, fun and games for kids.
August 25-Labor Day, September 5 | For 12 days, eat cheese curds, enjoy live music, ride through the sky and watch people be people at the Minnesota State Fair. It's been voted one the top of the 10 best fairs in the country, and Princess Kay of the Milky Way is waiting for her selfie with you. Tickets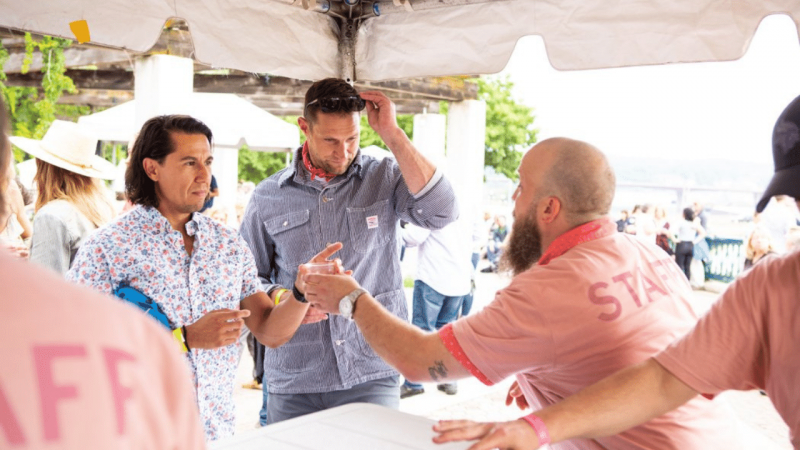 Photo Credit: TJ Turner/MSP Magazine
May 21-22 | Burgers, beer and barbecue at the baseball field. Taste your way through your favorite grilled foods and sample wines and specialty beers at CHS Field for the 10th annual GrillFest. Tickets
July 9 | This celebration of everyone's favorite summer sippers returns to Kellogg Park in sunny downtown Saint Paul. Now in its second decade as an annual rite for the city's wine drinkers, Rosé Fest is back and bigger than ever before. Tickets include 10 wine samples, a light bite catered by Revival and access to live entertainment and other activities. Tickets
June 11 | Held at the MN State Fairgrounds, the Summer Beer Fest is an outdoor event dedicated to craft beers. Be ready for samples from over 50 breweries, live music on two stages, food and a fun atmosphere. Tickets
August 6 | Head to Union Depot for the 5th annual St. Paul Food Truck Festival. Over 40 food trucks - plus craft beers, live music, and games and giveaways adds up to a whole lot of truckin' fun.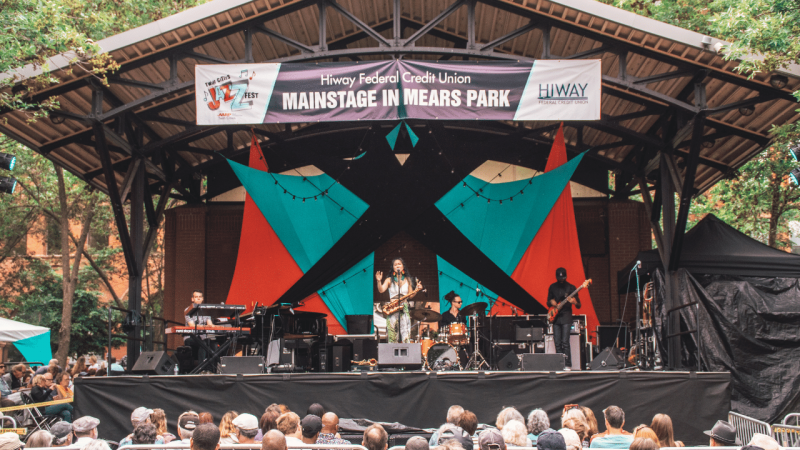 Thursday nights, June-August | Formerly known as Music in Mears, Lowertown Sounds brings outdoor live music from local acts to Lowertown's enchanting Mears Park every Thursday night.
June 24-25 | The Twin Cities Jazz Festival spans across the city, but most of the action is in Lowertown. In this two-day musical extravaganza, national headliners and local legends will attract music lovers to hear from headliners Matthew Whitaker Quintet, Emmet Cohen Trio with Bruce Harris, Treme Brass Band, Brandon Goldberg Quintet and Bruce Henry & the Evolution of African American Music.
July 16 | The Twin Cities' largest blues & funk festival features live music from national and local artists including Shemekia Copeland, Selwyn Birchwood and Lamont Cranston. Still all-ages and still free, the shows will take place outdoors in front of Dual Citizen Brewery.

Don't let summer pass by without checking out at least one of these events. Let us know when you're around on Facebook, Twitter and Instagram with the hashtag #MYSAINTPAUL.