The Hmong International Freedom Festival comes to Saint Paul for the 39th time on July 6-7. Here's what you need to know about the annual Como Park celebration of Hmong history and culture in the United States.
Location
The festival is held at Como Park's McMurray Field. The Twin Cities are known as the "Hmong Capital of the Nation" due to having the largest Hmong population in the United States.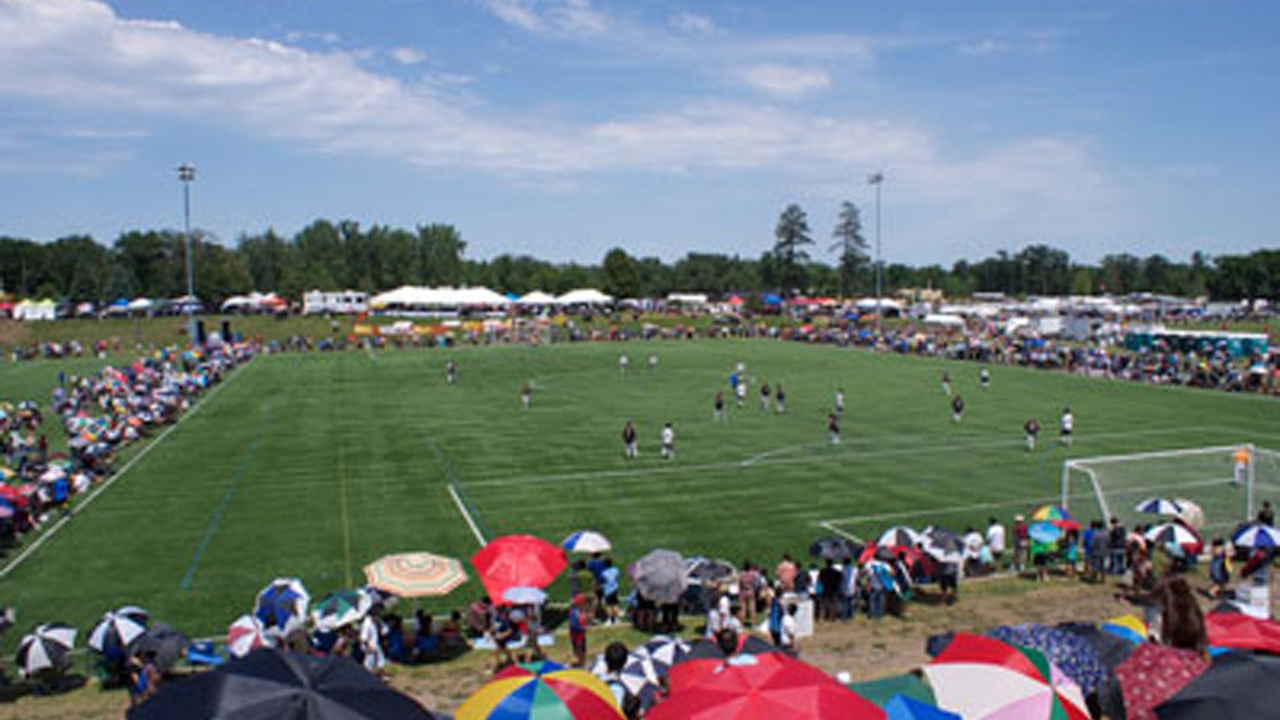 Attendees
Considered the Olympics of the Hmong American community, the festival is the largest gathering of any Hmong sports event in the United States. Last year, the event drew over 57,000 attendees over two days.
Games
One of the most popular games played is sepak takraw—a game that looks a lot like volleyball, but prohibits the use of one's hands and arms. Other sports played at the event include soccer, volleyball, flag football and tuj lub (also known as top-spin).
Dancing
Breakdancing is also a very big component of the festival. The athletic style of street dance has become increasingly popular among Hmong-American youth in recent years.
Souvenirs/Food
In addition to sports, there are merchandise booths, delicious food stands and a main stage where dancers and singers will perform throughout the two days.
Admission
Tickets for the festival are $7—kids (42 inches and under) and seniors (65+ with ID) get in free. All ages can get in for free after 6 p.m. on both days. Paid parking is available nearby, with free shuttles running from the lots to the park.
For more information on the festival and how to register a team for the various events, click here. As always, share all the fun you're having at the event with us on Facebook, Twitter and Instagram using the hashtag #MYSAINTPAUL.