Amsterdam Bar & Hall
Amsterdam Bar & Hall offers impressive variety with their Belgian-style fries—served with onions for an extra kick. Order from a selection of ten sauces, including garlic herb mayo, peanut satay and honey sambal for even more incredible flavor.
Blue Door
You can't go wrong with Blue Door's classic hand-cut French fries alongside their famous cheese-stuffed Blucy burger. Just the right amount of crispy and a little thicker than most, these fries are your go-to if you're a lover of classic French fries. And if that's not your jam, sub in the tater tots—they're to die for (pro tip: they'll toss the tots in any of their delicious wing sauces if you ask).
Meritage
Bonjour, pommes frites! Meritage puts the French in French fry with their thin, crispy golden fries served with a delectable Bèarnaise sauce for dipping. Bon appétit!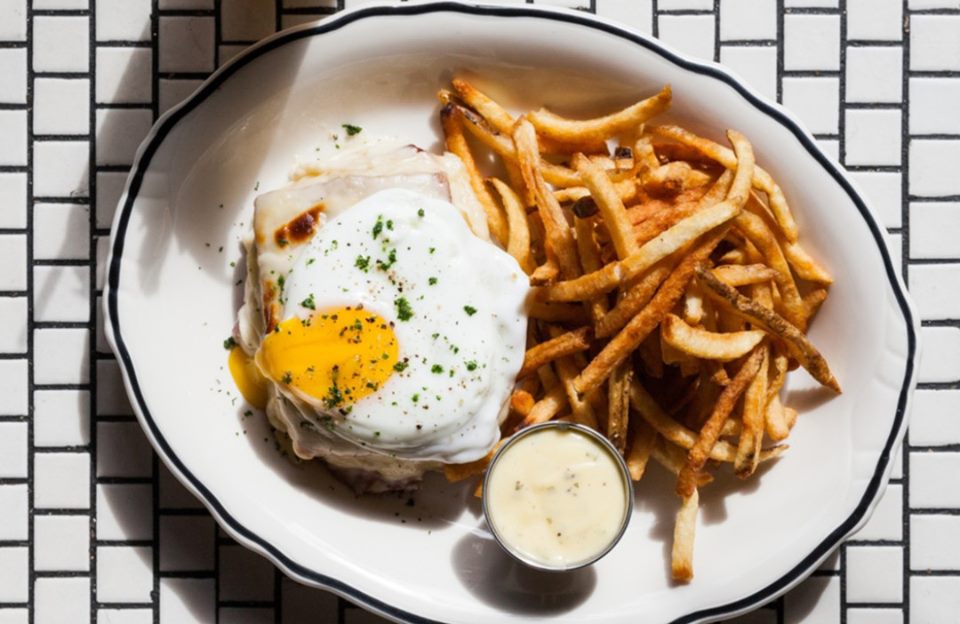 Saint Dinette
Not fresh cut? No problem. Leave it to Saint Dinette to turn frozen fries into beautifully crisp and tasty crinkles. The just-right texture and salty kick will leave you wanting more, and they're a wonderful compliment to their award-winning burger.
Stewart's
If France or Holland don't do it for you, take a trip to Stewart's for thick and fluffy hand-cut Korean fries. They're lightly dusted with chili flakes and served with a rich and creamy miso aioli as well as sweet and spicy ssamjang sauce.
The Naughty Greek
Sometimes it's okay to be a little naughty and order fries for the table (or maybe just for you). The Naughty Greek isn't messing around with their signature naughty fries—hot and fresh-cut, topped with imported Greek feta cheese, oregano, salt and served with a side of spicy cheese spread.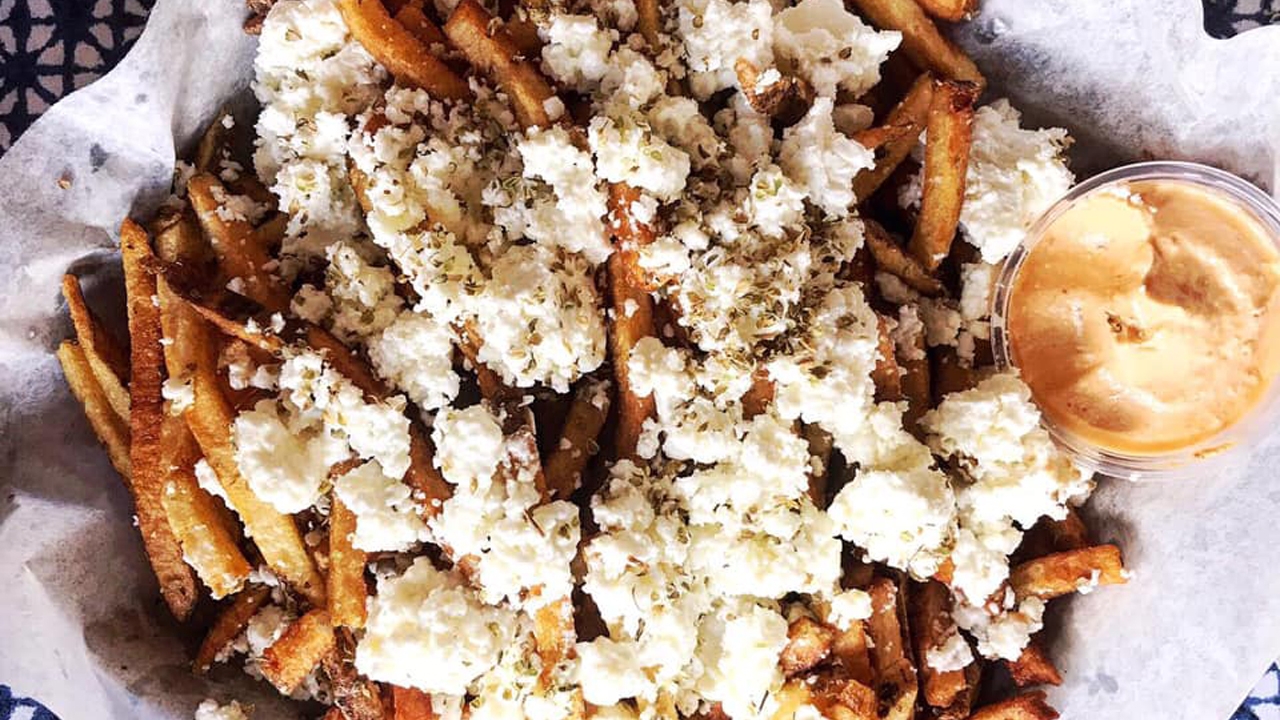 The Nook & Shamrocks
After you've selected your juicy lucy of choice at The Nook or Shamrocks (same owners/menu), take your pick again from homemade fresh-cut French fries, sweet potato fries or waffle fries. If extra crispy is your thing, you'll be in luck at these famous Saint Paul spots.
Did we miss your favorite Saint Paul fries? Show us your top picks on Twitter or Facebook, and share photos of your fries on Instagram using the hashtag #MYSAINTPAUL! Or, check out our Foodie Guides to get more inside scoop on local restaurants.