The St. Paul Saints may have put Lowertown on the map, but the bustling culinary scene is keeping it there. Here's a look at some of our favorite spots in the happening neighborhood on the edge of Downtown.
Saint Dinette
If you've never been to Saint Dinette, go—now. Why, you ask? Because Executive Chef Adam Eaton was a semi-finalist for Eater's 2017 "Young Guns", the cheeseburger constantly tops foodie lists and the brunch is the talk of the town. Saint Dinette is so Minnesota Nice they'll even store your perishables in their fridge when you stop in after the Farmer's Market.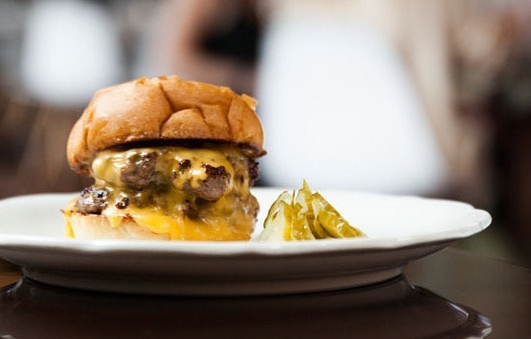 Handsome Hog
Handsome Hog defines itself as "pig-centric contemporary Southern." Executive Chef Justin Sutherland has built quite the reputation in Saint Paul by serving up delectable soul food on par with anything you'd find below the Mason-Dixon Line.
Black Dog Lowertown
Breakfast, lunch, dinner, brunch—Black Dog has it all (plus great live music). Started as a modest coffee bar in 1998, Black Dog has grown into a locally renowned jazz spot with a diverse food menu.
OCTO fishbar
One of three heavy hitters to go into the Markethouse Collaborative space (we'll get to the others later), OCTO fishbar is a can't-miss seafood joint from James Beard winner Tim McKee.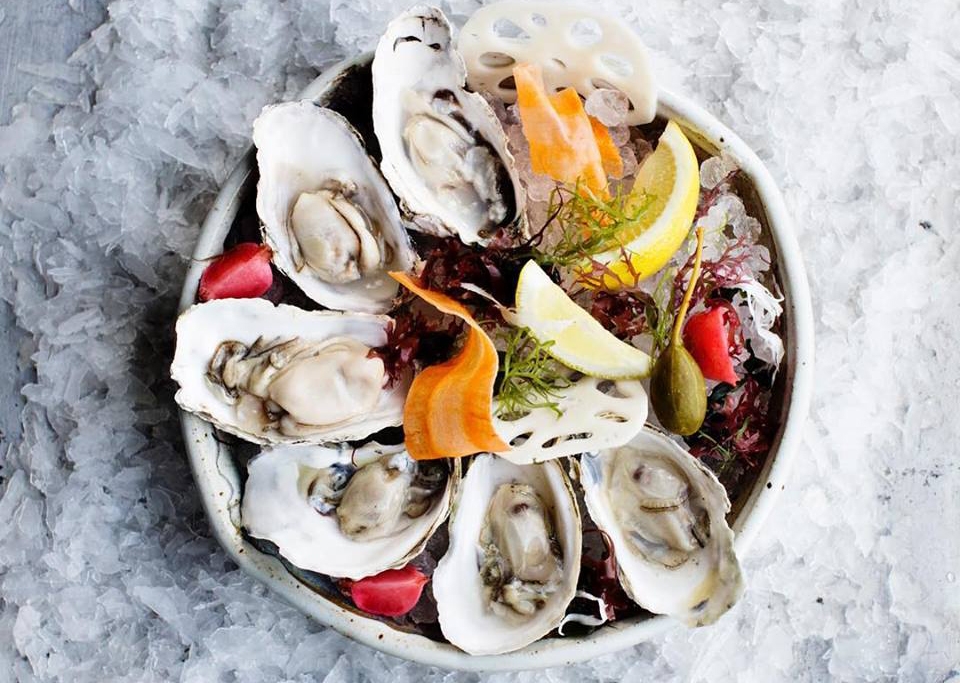 Ox Cart Arcade & Rooftop
New vintage vibe, same fantastic view (arguably the best in the city). Chef Justin Sutherland's 2019 reboot of Ox Cart pairs a nostalgic 80s and 90s-inspired menu with a host of classic arcade games.
Big River Pizza
Sure, you've had Neapolitan pizza before, but have you ever had "Minnepolitan" pizza? Big River puts a twist on the classic Neapolitan wood-fired pizza by making them solely with locally sourced Minnesota ingredients. Call us biased, but pizza is a whole lot tastier when it's grown in your backyard.
Buttered Tin
Buttered Tin has brunch down to an art form. The award-winning all-day breakfast and lunch menu includes a wide variety of tasty eats, from the uniquely tasty huevos rancheros benedict to classic breakfast sandwiches, biscuits & gravy and buttermilk pancakes.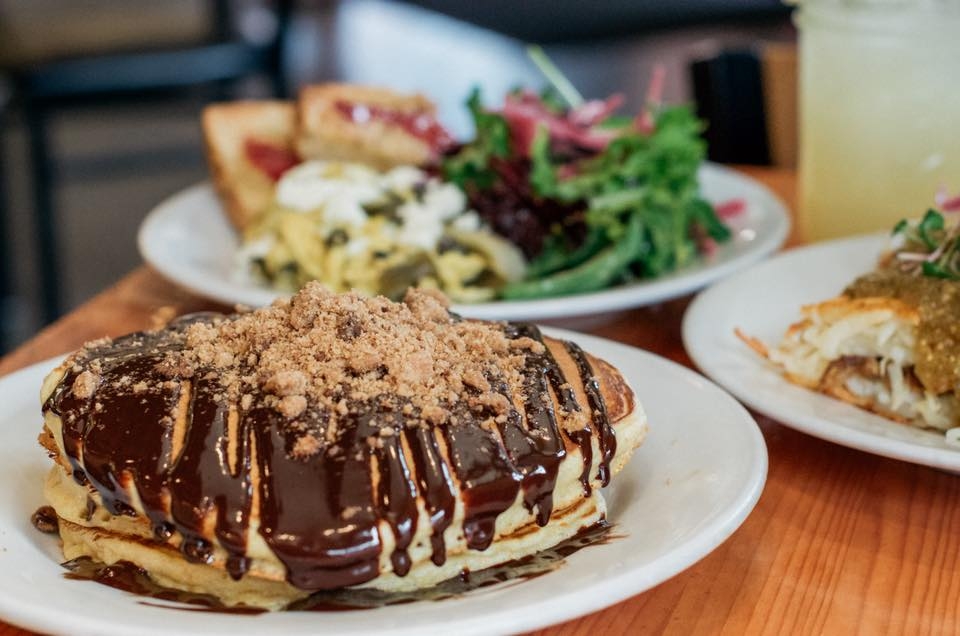 Salty Tart
With ten James Beard award nominations, Salty Tart owner and baker Michelle Gayer knows what she's doing. Dine-in or grab something to go from this cozy spot in Market House Collaborative.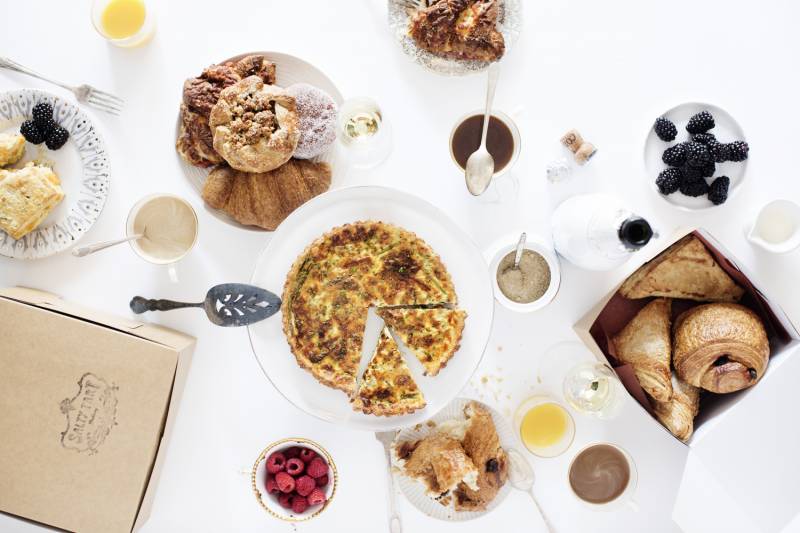 Kyatchi
In the mood for sushi? Kyatchi made its name in Minneapolis before crossing the river to a second location Lowertown in the fall of 2017. They're also known for the best hot dog in town, oddly enough.
PUBLIC kitchen + bar
PUBLIC is one of the best spots to grab brunch, lunch and a pre-Saints game bite, plus the views of Mears Park are top notch whether you snag a patio seat or not. You can also head downstairs to PUBLIC's very own speakeasy lounge—the Green Lantern.
Urban Wok
Wok your way at Lowertown's newest fresh and fast-casual spot. Self-proclaimed "global fusion", just pick your base, protein, veggies and signature sauces, and let Urban Wok do the rest. Gluten-free or vegan? No problem—there are plenty of options to fit any dietary restrictions.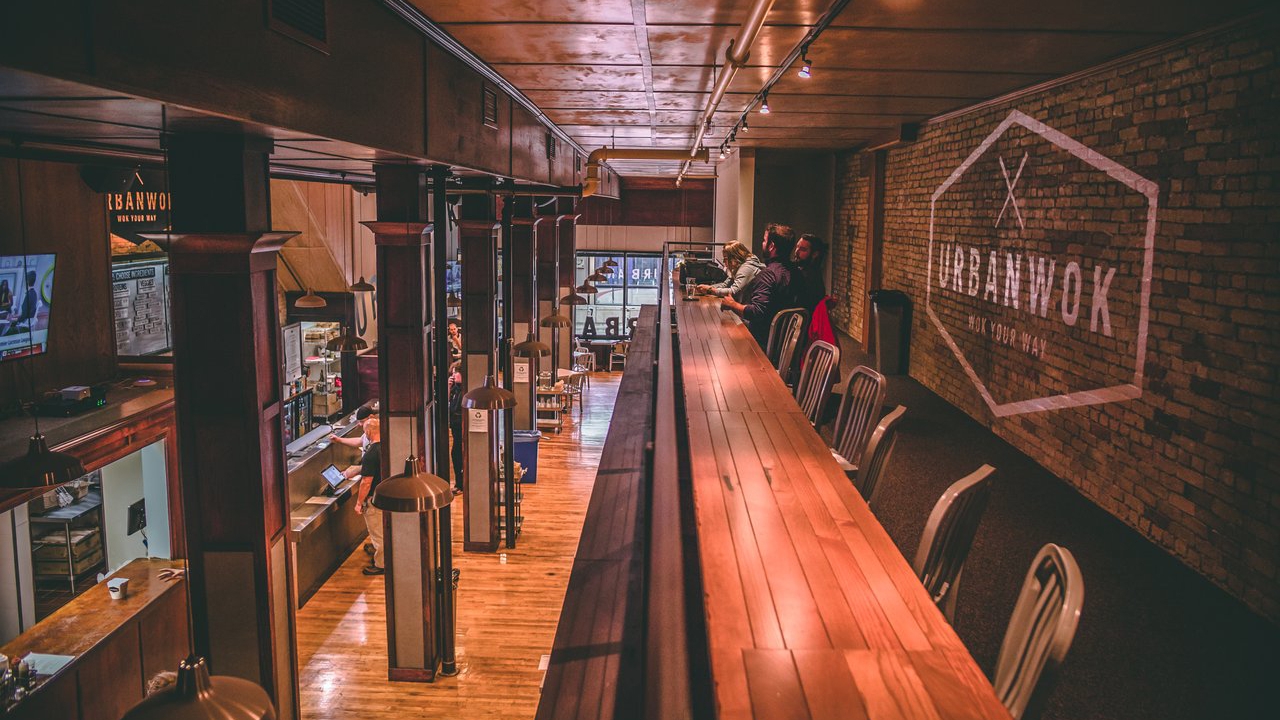 Birch's Lowertown
If you like to wash down your meal with a freshly brewed beer, Birch's is your spot. In addition to all of the on-site brewed beverages, the newest Birch's location serves up fantastic burgers, appetizers and brunch—plus, Mucci's famous frozen pizzas. If you're there Thursday-Saturday, stop downstairs after 8 p.m. to check out the speakeasy-style Barrel House piano bar.
Dark Horse
Everything about Dark Horse exudes cool. The menu is filled with eclectic comfort foods and the drink menu is best in class. While you're there, check out the new neighboring brewery, Barrel Theory (you can order Dark Horse food for pick up from a limited menu while you drink).
All of these places are definitely Instagram-worthy, so be sure you share where and what you're eating with the hashtag #MYSAINTPAUL! You can also hit us up with your favorite spots on Facebook or Twitter.