Off the Beaten Path: Explore Payne Avenue
"Quirky, edgy, gritty": St. Paul's most interesting, ungentrified, evolving business district.
Full disclosure: I'm a born and raised East Sider. Not East St. Paul, but "East Side" to anyone who calls it home. The East Side is more than a geography-- it's a vibe, a persona. "East Side Pride" can mean a lot of things, and those things, like anything dynamic and worthwhile, are constantly in flux.
Once a working-class enclave of European immigrants who flocked to live and work at nearby factories, plants and breweries, the Payne Avenue business district is now in a renaissance period, thanks to an influx of new Hmong, Vietnamese, Latinx, and Somali immigrants. The area is also popular with young homeowners and entrepreneurs attracted to lower rents, and according to Payne Area Reboot, a group of local business owners, non-profit leaders, creatives, artists and community development experts, the avenue's "quirk, edge, and grit."
Claire Thomas, East Side Neighborhood Development Company Coordinator says the ave maintains its "main street" character with one important distinction: "It's one of the last holdouts from gentrification." She says it gets its vitality and continuity via this important thread: neighbors knowing each other.
Want to visit the sort of Twin Cities neighborhood that really gives you a feel for a place? Where businesses are indie and locally owned and not multinational, where proprietors live where they work, and where you won't feel like you could be anywhere USA?
Get off the beaten tourist path and check out Payne Avenue.
A few places to get you started:
Tongue in Cheek
When three East Siders get together to imagine a fine dining restaurant in their own neighborhood, a couple of imperatives come to mind: casual and approachable.
If those words seem antithetical to fine dining, rest assured that they are not. A handsome room with checkerboard flooring and booths that invite you to stay awhile, plus friendly service means a high-end experience that doesn't ask you to come as anything but as you are. In other words, totally East Side.
Partners Leonard Anderson, Ryan Huseby, and Ashleigh Newman curate an eclectic experience that showcases world cuisines (from pad thai to classic ramen to chicken and waffles) craft cocktails, and staff that knows regulars by name.
Try the craft cocktail flight with wee tasters of six different drinks along with a menu of "teasers," where three bucks buys a one-bite edible inspiration like the "East Side Pride": a combo of pork belly, stone fruit, and peanut.
Tongue in Cheek is not a misnomer-- they put fun in fine-- you're not just encouraged to eat and drink, but to "cavort," too.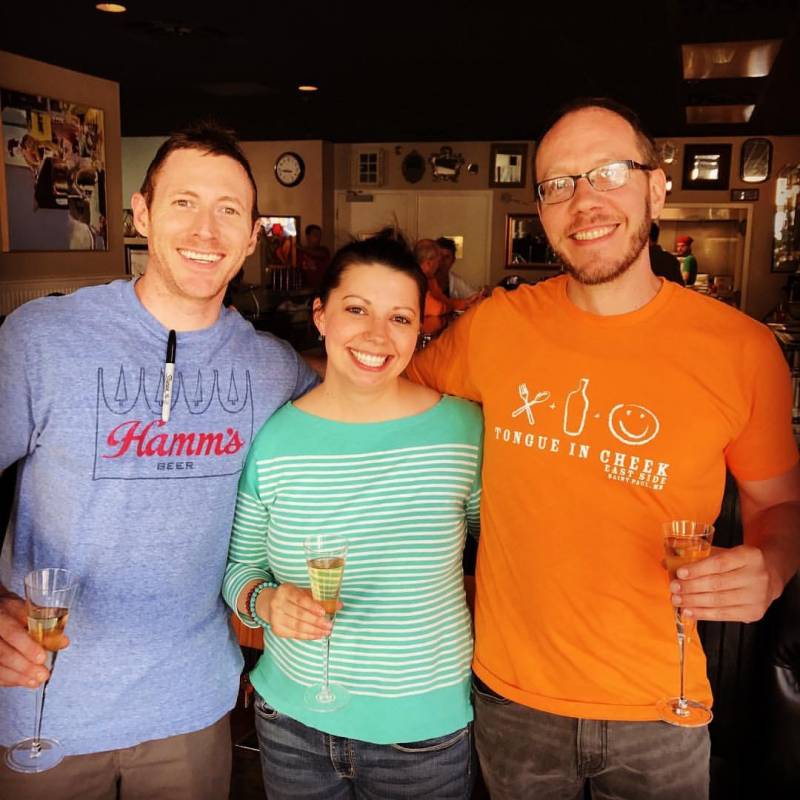 Photo credit: Leonard Anderson, Ryan Huseby, and Ashleigh Newman, Tongue in Cheek

Brunson's Pub
You can tell the character of a neighborhood by its neighborhood bars, and if there isn't a prohibition-era watering hole, you might want to keep on walking.
Brunson's Pub is that bar, getting its pedigree from Schwietz Saloon, circa 1935. Changing hands throughout the eras, it is now in the hands of a man with a Midas touch, Thomas LeFleche. His dearest wish was to own a bar and now he does, along with life and business partner Molly. The couple runs this classic gem with all of the precision it takes to elevate it to its status as a neighborhood anchor.
A noticeable service ethic attributable to keeping staff happy and well-paid gives way to a surprising bar menu of Southern influences courtesy of their African American chef Torrance Beavers. Try a Hoppin' John Salad with a side of Cornbread or Shrimp with Cheddar Grits.
A lush, ivy-lined patio provides a "cool oasis," on the otherwise bustling ave. From behind the bar all the drinkies you know, want, and need.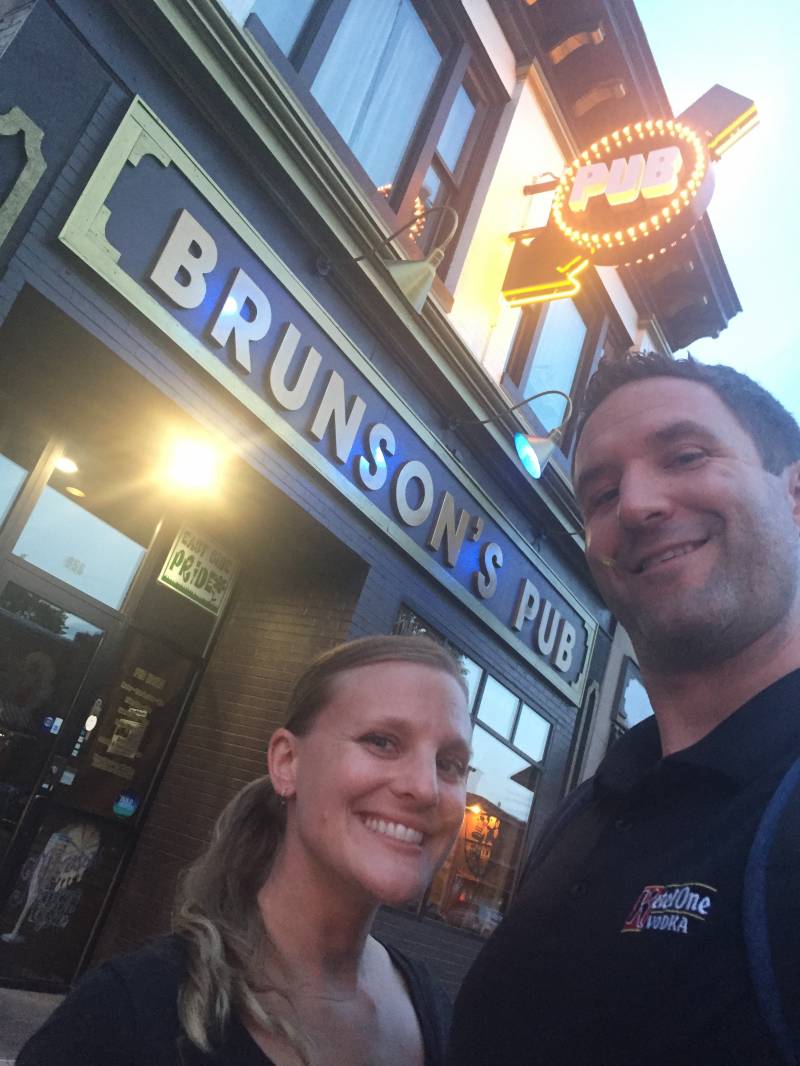 Photo credit: Molly & Thomas, Brunson's Pub

Yarusso's and Morelli's
For a taste of Payne's roots as an Italian immigrant enclave, head down to the intersection of Payne and Tedesco for a Yarusso's/ Morelli's "bang-bang."
The former is a classic red sauce institution, open since 1933 and slinging all the pastas and the anti-pastas. The ambiance alone is worth a visit, with the well-worn but reliable tropes of Sinatra on the PA, famous and not-so-famous Italians on the walls, and the aroma of marinara on the air.
Afterward, visit neighboring Morelli's, a cash-only liquor emporium with the distinction of undercutting lowest prices on wine and libations just about anywhere. The deli is full of olives, cheeses, meats, and other grab-and-go items for a picnic on the river or a late-night hotel nosh-- or both.
Cook St. Paul/ Burnt Chkn
The latest iteration of Eddie and Eve Wu's forward-thinking restaurant experiment where they hand the keys over to anyone with a dream, a twinkle in their eye, and the elbow grease to make a restaurant work.
Maybe you've heard: restaurants are hard work. Hard. Work. And often, they come with very little payoff. That's where Cook St. Paul comes in: the Wu's offer their space at low or no cost to interested parties for an agreed-upon tenure, giving first dibs to BIPOC businesses that serve the neighborhood.
Chef Bernard Collins cooks "Soul Food from every culture-- on the street." He makes note of the Hmong, Black, Somali, Latinx, and white people who live and work on the ave, and he wanted a menu that everyone could get down with.
So find not just his signature Jerk Chicken, but also Gojuchang spiced chicken, an epic soft shell crab sandwich, curry bowls, and watermelon ceviche to name a few.
Burnt Chkn is currently prepping out of Cook and serving out of a food truck in front of Gustavus Adolphus Lutheran Church on Sundays, around the corner from Cook at the corner of Arcade and Larpenteur Avenues. Follow on Instagram for the latest way to chase down some chicken.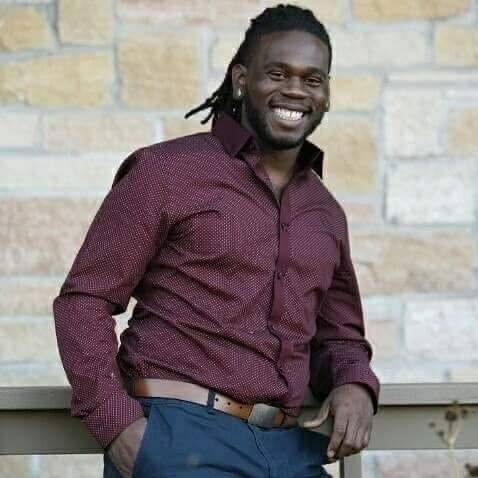 Photo credit: Bernard Collins, Burnt Chkn

Caydence Records and Coffee
"We got absolutely laughed at by several banks," says Mat Graske, recalling the days when he and partner Greg Schmidt decided that they wanted to open a coffee shop/ vintage record store/ live music venue on the East Side.
But the duo said that the East Side was their only choice-- they grew up playing in garage bands in the 'hood and it's that ethos that brought them to where they are today. Caydence is the sort of shop you might think of finding in Portland or Denver-- a little bit of everything crammed into a tiny space but really just a spot for people in the know to hang.
The name "Caydence" is evocative of "the soft, sultry beat of music and the rhythm pulse, beat of the neighborhood," says Graske, and they slipped in the "Y" to be evocative of a name-- "kind of like a friend." And the place is kind of like a friend-- instantly making you feel better as soon as you say hello.
Find great music (acoustic inside the space and all-ages live music out back) horchata with cold brew and lavender, a browse through the stacks, and coming soon-- "bodega-style, lean and eat" style food items. You'll have to stop in to see what's on the menu, and why wouldn't you?
"Everybody on the East Side has so much personality and they're not afraid to show it off," says Graske. And your new friend Caydence has personality, plus.
Karibu Grocery and Deli
When Mohamed Ali was growing up with his seven siblings, his mother said: "You don't really need friends because there are so many of you."
With this in mind, the eight became best friends, and yet, they have also made many more with their pan-African Deli and grocery across the street from Ali's old elementary alma mater, Hope Community School.
He remembers buying after-school bags of chips from the old Marathon Gas Station, the building that the family purchased after feeling like their neighborhood-- they grew up just a block away-- deserved something better.
Today, Abdiwali, Abdirahman, Ikram, Abdirizak, Abdihkeem, Tusmo, Elias, and Mohamed Ali co-own and operate Karibu Grocery and Deli-- the name means "welcome" in Swahili.
"Mom was the best cook and it was her dream to have a restaurant, so we decided to open our mama's restaurant." You'll find family recipes on the menu, with inspirations from both Somalia and Kenya-- two countries that the Alis have called home, but also American items like hamburgers and Philly Cheesesteaks for which they are well known-- beef is hand-ground in house.
The grocery sells staples from all over Africa: spices, house coffee blends, Kenyan and Somali teas, East African Rice, sauces, snacks, and beyond.
Stop in for a cinnamon, cardamom, and clove-scented chai or their beloved goat meat specials-- and don't forget to say hello-- the space is a community center as much as anything. Check out the artwork too, direct from the motherland.
Also see:
Gentlemen Cuts
Get a mohawk, frohawk, bald fade, brush fade, taper fade, or razor line at this neighborhood barber that will soon be featured on Hulu's "Small Business Revolution". As they put it: "Boys have swagger, men have style, but gentlemen have character."
Bymore Supermercado
Small, but extremely mighty Mexican grocery, butcher, and deli specializing in super fresh, local meat and fish. Housemade salsas, guacamole, tacos, and barbacoa on the weekends make the ideal grab-and-go meal.
Plaza del Sol
One-stop shop for Mexican ice cream, baked goods, tacos, Mexican style hamburguesas and more.