Tale of the Tape: Saint Paul vs. Minneapolis
What's the difference between Saint Paul and Minneapolis? We're glad you asked...
The Mississippi River isn't the only thing that separates Saint Paul from Minneapolis. Though there are only seven miles between their downtowns, both of the Twin Cities have their own unique history and flavor. To help you better understand the nuances of Minnesota's famous fraternal twins, we put together a little tale of the tape.
THE BASICS
Established
Saint Paul: 1854
Minneapolis: 1867
Population
Saint Paul: 302,398
Minneapolis: 413,651
Story Behind the Name
Saint Paul: Originally called Pig's Eye for settler Pierre "Pig's Eye" Parrant, it was renamed after a Catholic pastor who established the Log Chapel of Saint Paul (named for the Apostle St. Paul)
Minneapolis: Combination of Dakota word mni (water) with Greek word polis (city)
Nicknames
Saint Paul: The Capital City, The Saintly City, Pig's Eye, STP, The 651
Minneapolis: City of Lakes, Mill City, Mini Apple, The 612
City Flag
Saint Paul: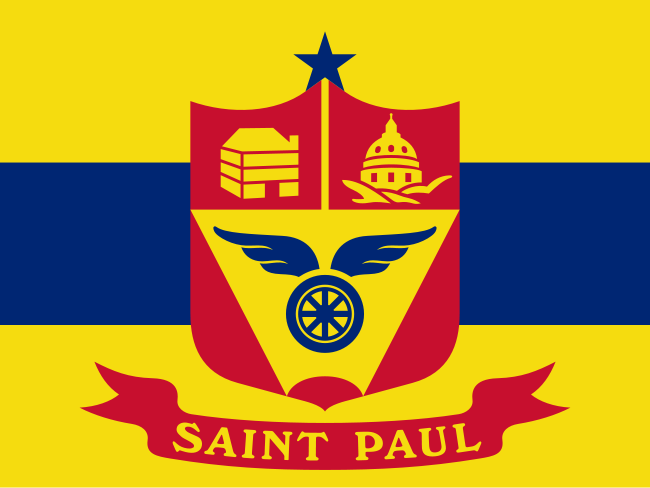 Minneapolis: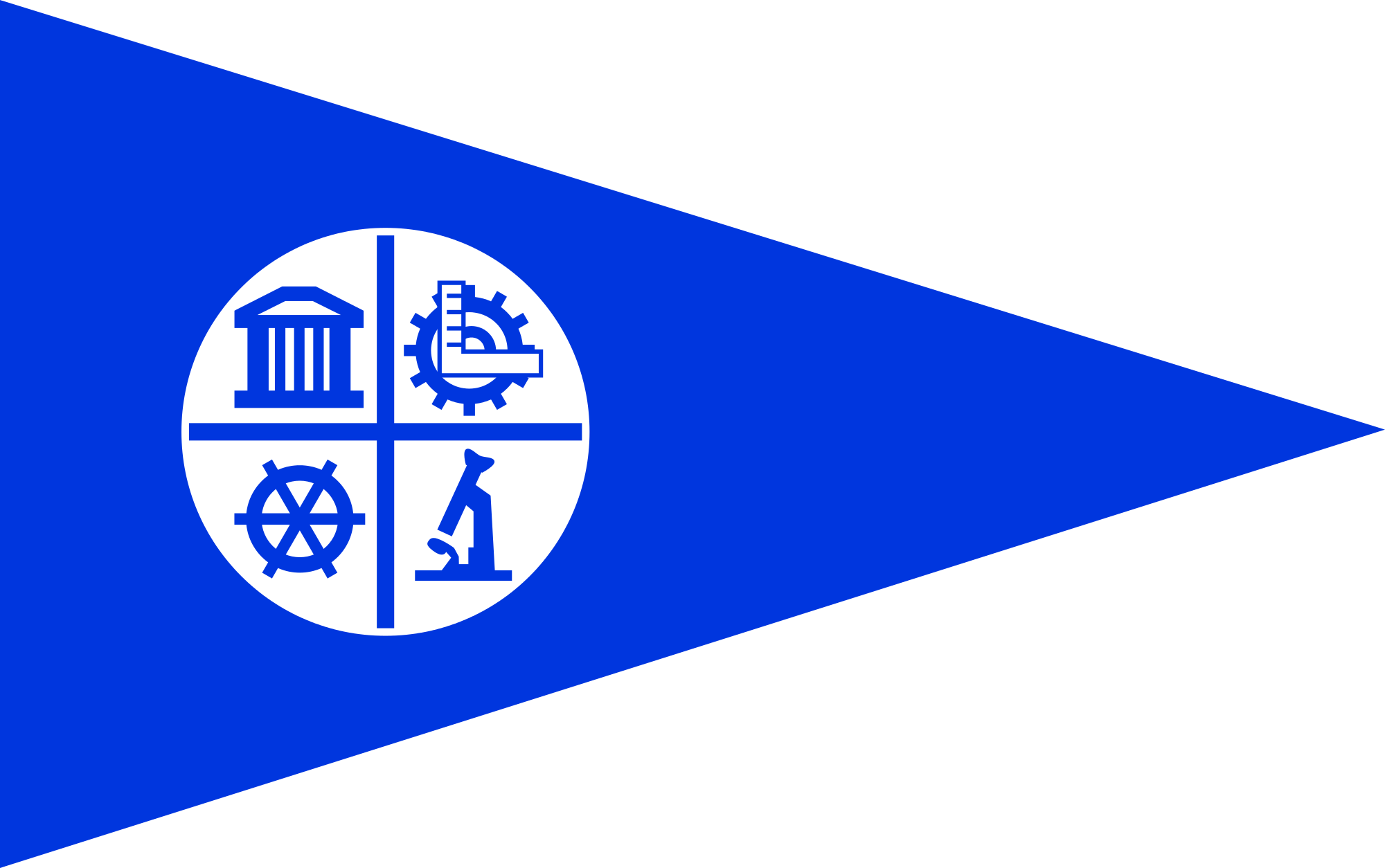 GEOGRAPHY
County
Saint Paul: Ramsey
Minneapolis: Hennepin
Area Code
Saint Paul: 651
Minneapolis: 612
Square Miles
Saint Paul: 56.18
Minneapolis: 58.4
Number of Lakes
Saint Paul: 7
Minneapolis: 13
Popular Visitor Districts
Saint Paul: Grand Avenue & Summit Avenue, West 7th, Lowertown
Minneapolis: North Loop, Uptown, Northeast, Dinkytown
HISTORY
Properties on National Register of Historic Places
Saint Paul: 104
Minneapolis: 131
Oldest Remaining Bar
Saint Paul: The Spot (1885)
Minneapolis: Gluek's Restaurant & Bar (1934)
Oldest Park
Saint Paul: Rice Park (1849)
Minneapolis: Murphy Square Park (1857)
JUST FOR FUN
Professional Sports
Saint Paul: Minnesota Wild, St. Paul Saints, Minnesota United FC, Minnesota Whitecaps
Minneapolis: Minnesota Twins, Minnesota Timberwolves, Minnesota Vikings, Minnesota Lynx
Famous Folks
Saint Paul: F. Scott Fitzgerald, James. J. Hill, Charles Schulz, Louie Anderson, Dave Winfield, Paul Molitor, Jack Morris, Joe Mauer, Josh Hartnett, Herb Brooks, Garrison Keillor
Minneapolis: Prince, Lizzo, Jesse Ventura, Larry Fitzgerald, Walter Mondale
Bronze Statues
Saint Paul: F. Scott Fitzgerald, Herb Brooks, Hubert H. Humphrey, Peanuts Characters
Minneapolis: Mary Tyler Moore, Minnesota Twins icons at Target Field (Tony Oliva, Harmon Killebrew, Kirby Puckett, Rod Carew, Kent Hrbek)
Iconic Live Music Venues
Saint Paul: Palace Theatre, Turf Club, Roy Wilkins, Fitzgerald Theatre
Minneapolis: First Avenue, 7th Street Entry, State Theatre, The Dakota, Cedar Cultural Center
Festivals
Saint Paul: Winter Carnival, St. Patrick's Day Parade, Irish Fair, Twin Cities Jazz Fest, Hmong New Year
Minneapolis: Twin Cities Pride, Loppet Ski Festival, Aquatennial, Basilica Block Party, U.S. Pond Hockey Championships
Current Notable Local Brews
Saint Paul: Summit, Bad Weather, Urban Growler
Minneapolis: Surly, Fulton, Indeed
Past Notable Local Brews
Saint Paul: Hamm's, Schmidt, Yoerg, Grain Belt
Minneapolis: Grain Belt
Number of Breweries
Saint Paul: 17
Minneapolis: 32
Spots to Grab a Juicy Lucy
Saint Paul: The Nook, Shamrocks
Minneapolis: Matt's Bar, 5-8 Club, Blue Door
Fortune 500 Companies
Saint Paul: 3M, Ecolab, St. Jude Medical, Securian Financial
Minneapolis: Target, U.S. Bancorp, General Mills, Ameriprise Financial, Xcel Energy, Thrivent Financial
Colleges and Universities
Saint Paul: University of St. Thomas, St. Catherine University, Hamline University, Macalester College, Concordia University, University of Minnesota-Twin Cities, Metropolitan State University, Saint Paul College, Mitchell Hamline School of Law
Minneapolis: University of Minnesota-Twin Cities, Augsburg University, Minneapolis College of Art and Design, North Central University, Minneapolis Community and Technical College, Dunwoody College of Technology, Art Institutes International Minnesota
Even though we're siblings, sometimes we do share. The following popular joints have decided not to play favorites with the twins by opening up locations in both cities.
Don't just take our word for it, get out there and explore the Twin Cities. We're confident you'll find that there's so much to love about each unique city. Share your adventures with us on Facebook, Instagram and Twitter using the hashtag #MYSAINTPAUL!