Who
Everyone, including your four-legged friends (Yes, dogs are allowed).
What
St. Patrick's Day Parade, sponsored by the Saint Patrick's Association
When
The 2020 St. Patrick's Day Parade is canceled due to concerns surrounding COVID-19
Noon, St. Patrick's Day - March 17, 2021
(unless it falls on a Holy Day or a Sunday)
Where
The route begins at Wacouta and 5th St. E and moves westbound along 5th St., to Washington St., to 4th Street, dispersing for the finale between St. Peter and Wabasha streets. Spectators can space themselves anywhere along the route. Chairs and blankets are welcomed to reserve your spots. It can get chilly downtown in the shadows of the buildings, so dress accordingly or search for a warmer spot in the sun.
Pro Tip: If you want to collect the most amount of candy and other giveaways, set up early in the parade route near Lowertown. Participants usually get so excited tossing things to the jubilant crowd they find themselves with little left for the last few blocks.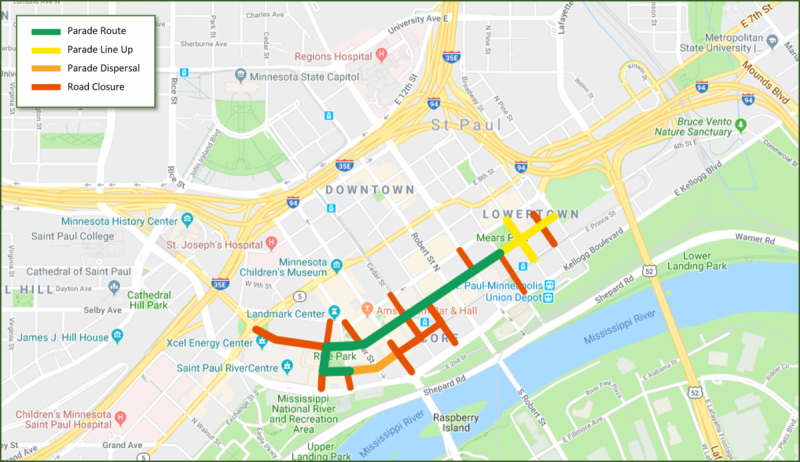 Why
Because we love celebrating our city's Irish roots. The Saint Patrick's Association has been sponsoring the parade since 1967. The association is a nonprofit comprised of volunteers who support the celebration of Irish heritage and encourage families to embrace the long-standing tradition. Learn more about Saint Paul's Irish history in our Insider's Blog.
How
Street and ramp parking is available throughout downtown. To avoid any parking hiccups, we recommend taking Lyft, Uber or a free ride with Metro Transit.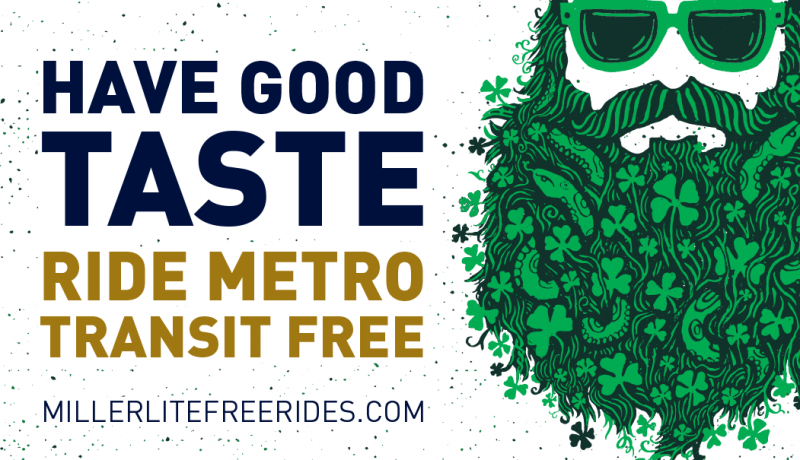 Anything else?
Before the parade, we recommend grabbing a pint at Birch's Lowertown, Bulldog, PUBLIC Kitchen + Bar, Hat Trick Lounge, St. Paul Grill or Pazzaluna. After the parade, check out the other festivities Saint Paul has to offer for St. Patrick's Day. West 7th Street is sure to be hopping as always.
We'd love to see your St. Paddy's Day photos! Share them with us on Facebook, Twitter or Instagram using the hashtag #MYSAINTPAUL.