Where to Find the Best Italian Restaurants in Saint Paul
Indulge with cannoli, buttery garlic bread, and enormous plates of pasta in Saint Paul.
Saint Paul boasts a storied history of incredible family-run Italian restaurants.
From the old days of Cossettas, as a tiny grocery stand for exotic meats like mortadella, to the gangster speakeasy pasts of DeGidio's, to the warm red-sauce hospitality of Yarusso Brothers, these restaurants have made an indelible mark on the city. Nowadays, the landscape of incredible Italian dining within the city also shows off all the subtleties of regional cuisine. Whether you're hunting for old-school, red-sauce charm or refined regional dining with the benefit of fresh vegetables, there is a perfect Italian restaurant experience to be found within these city limits.

DeGidio's
Walking into DeGidio's the air is perfumed with tangy marinara sauce that all but beckons everyone in from West 7th. Dive into the pasta classics, with everything from perfect spaghetti all tarted up with that sauce, or even a creamy, rich Alfredo. The restaurant has been operating since the gangster days of Saint Paul, but the dining room has had a modern makeover, making it comfortable for all ages and dining occasions. Celebrate a special date or stop by for a nightcap. DeGidio's Old Fashioned is an exceptional take on the classic cocktail.
Hyacinth
This intimate eatery is beloved by Grand Avenue neighbors, and easy to visit on the regular, with a seasonally evolving menu. At Hyacinth, produce of the moment has a way of being elevated to stunning star attractions that soon become cravings. Snag a reservation for a transformative night out with fresh pasta made right in the centrally-located, open kitchen. There is also a full bar, and a negroni is an excellent way to kick-start appetites.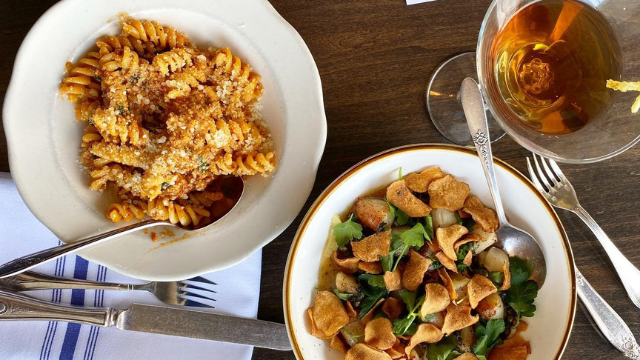 @everydayfare
Mucci's
Mucci's unassuming exterior, with markedly few windows, belies the warm hospitality held inside. Past the front door is a lively spot that feels timeless in its appreciation for great pasta and a little decadence. The lasagna is billed as "layers of love," and it's impossible to eat it without rolling your eyes back and moaning at the table. It's a lot of food and a giant culinary hug.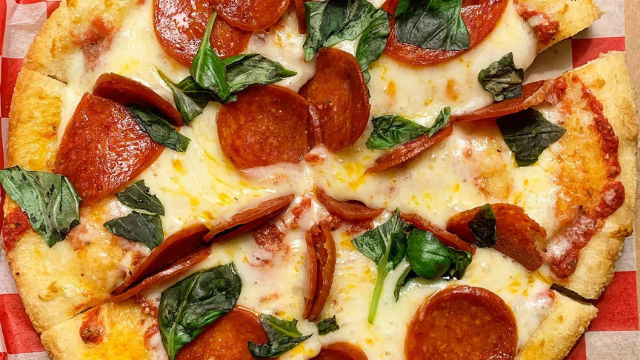 @ralph_matthews
Cossetta's
This massive restaurant and deli space is a little bit of every kind of Italian dining experience a person could ever hope for. Start on the bottom floor of Cossetta's with steamy bowls of so-simple-it's-genius mostaccioli. Or grab a massive New York-style slice of pizza for folding. Then, wander into the giant deli for frozen goods or grocery items. The customer service at this meat counter is second to none - and there are so many varieties of mortadella to choose from. Streetside is a pasticceria that was imported directly from Italy - filled with varieties of gelato and scrumptious little pastry treats. Head upstairs for stunning skyline views and fancier meals ideal for a night out before or after an event at the nearby Xcel Energy Center.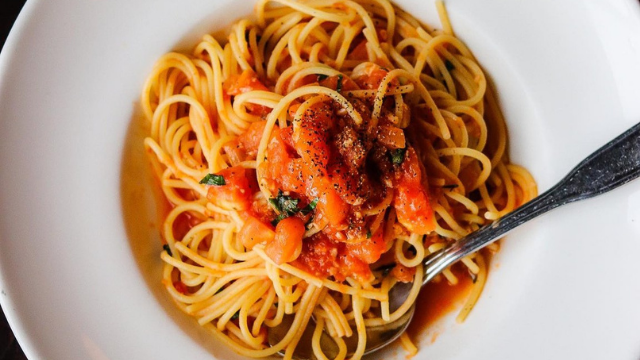 @cossettas
Red Rabbit
The settings available at Red Rabbit make it an ideal destination at almost any hour and in any season. There's a lovely patio overlooking Grand Avenue, a wide bar with plenty of comfy seats, tall-backed booths, and big, round tables. The restaurant serves lunch, dinner, and weekend brunch with a fresh Italian menu that winds its way around salads, pizzas, pasta, and vegetarian dishes, all with a punchy, flavorful background.
Duè Focacceria
Summer is an ideal time to visit this casual little eatery in Highland Park, when the table space doubles. The outside seats are beautifully offset with greenery, making it a fantastic destination for a post-meal aperitivo when the soft night air provides gentle landing. Duè makes fat squares of focaccia that are perfect for snacking solo, or dipped in one of the house-made sauces. Cold squares of pizza and plates of snacky things are also on the small menu here. All the food travels beautifully, so if you aren't lucky enough to grab a table, it's great to pack off for a nearby picnic on the Saint Catherine's campus, or down by the Mississippi River.
Luci Ancora
This longtime gem in Highland Park is a beautiful date-night destination. Start with Luci Ancora's fried polenta before diving into an elegant plate of pasta. All the pasta is made using ancient grain flour, which doesn't as adversely affect those with gluten sensitivities.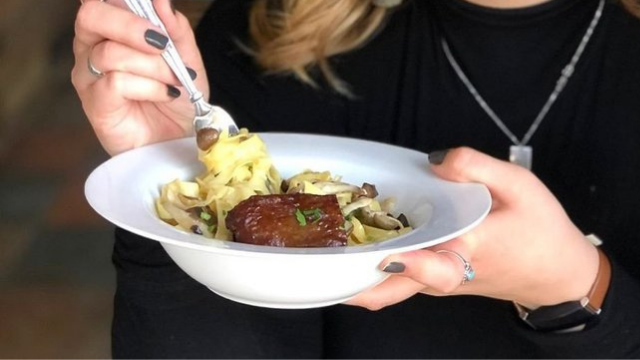 @lucirestaurants
La Grolla
Inside a historic building in Cathedral Hill, this restaurant's windows glow with warm light when the evening descends. La Grolla's beautiful bi-level patio is tucked just off the sidewalk, but somehow feels transported from another time and era, flanked by stone and lit with bistro lights. Start with the scallops wrapped in linguine and deep-fried, served on two complementary sauces.
Caffe Biaggio
Just steps from the Light Rail's Green Line, Caffe Biaggio is a cozy bistro and is like a well-kept secret that ought to be shared only with the most trusted of souls. The flattering lighting and soft acoustics make for a meal best shared over long conversations. Start with the mussels luxuriating in a saffron broth and order extra crusty bread for dunking.
Yarusso Brothers
Francesco Yarusso and his sons took over the business all the way back in 1937 and it's only grown as an Eastside tradition since then. Yarusso's remains one of the oldest operating restaurants in town and was long one of the cornerstones of the Swede Hollow Italian-American community. The menu is stacked with no-nonsense red-sauce comforts, like piles of spaghetti topped with fist-sized.