MY ITINERARY (

0

)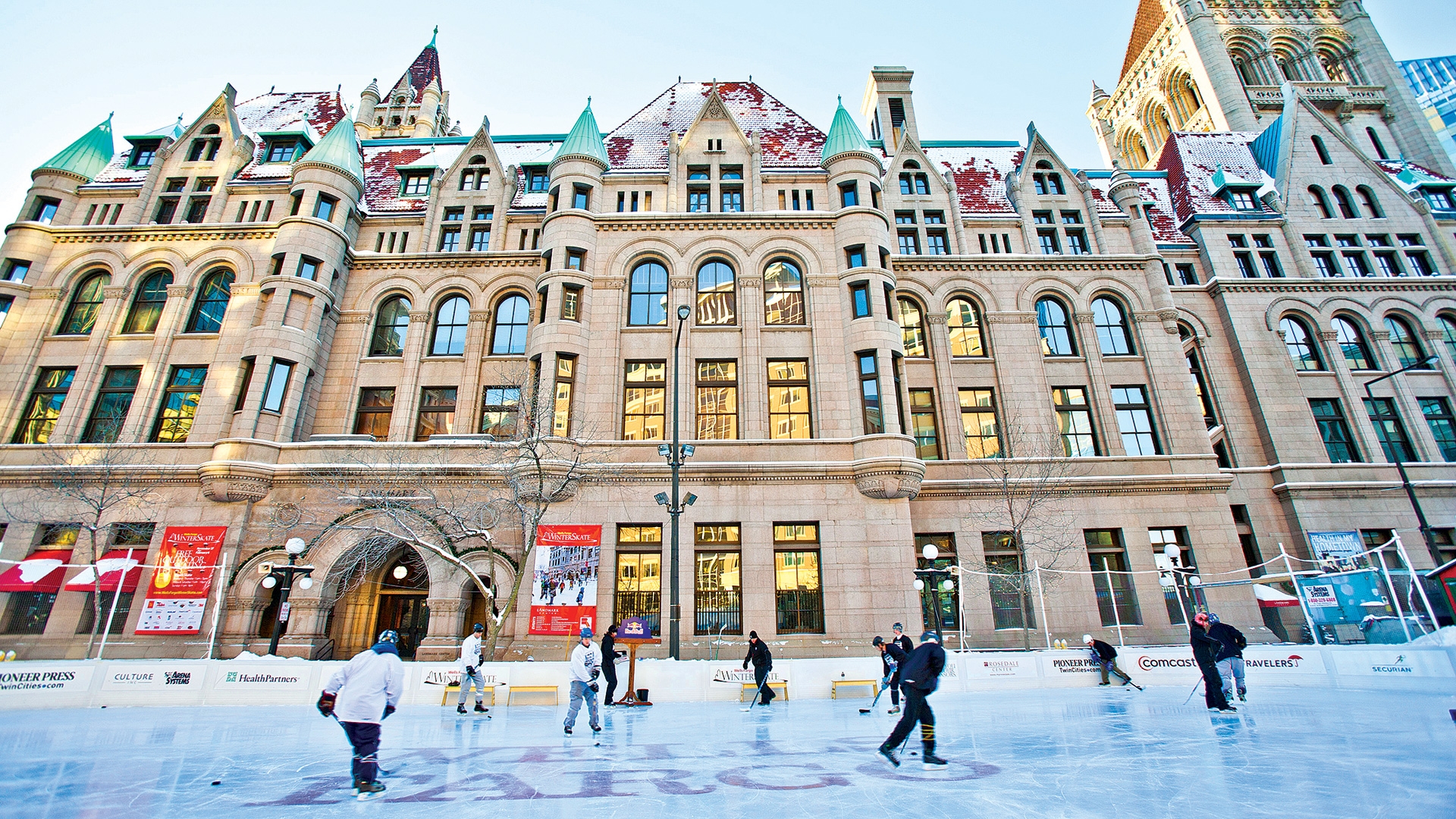 Wells Fargo WinterSkate in Downtown Saint Paul
Wells Fargo WinterSkate
Visit Saint Paul, the City of Saint Paul and Wells Fargo invite you to experience Wells Fargo WinterSkate, a free, outdoor, artificially-chilled ice skating rink in the heart of downtown Saint Paul.
Saint Paul Ice Skating | Visit through Feb. 3, 2019
Skaters are invited to experience the unique urban setting of downtown Saint Paul. Located in the heart of the city, Wells Fargo WinterSkate is a fun, winter experience for visitors of all ages. The historic Landmark Center creates a beautiful backdrop for the outdoor rink, showcasing Saint Paul's charming European architecture and old-world ambiance.
Dust off your skates and head to downtown Saint Paul. The outdoor rink will be filled with noontime skaters, after-school groups, youth hockey scrimmages and practices, broomball teams, corporate events, and family open skating.
Share how much fun you're having on Instagram and Twitter using the hashtag #WellsFargoWinterSkate, and you'll automatically be entered to win two tickets to a Minnesota Wild game!
Free Ice Skating Lessons
December: Noon - 1 p.m. on the 1st, 8th and 15th
January: Noon - 1 p.m. on the 12th, 19th, and 26th
CanCan Wonderland is the proud sponsor of the Saturday Free Learn to Skate lessons at the Wells Fargo WinterSkate Rink! Join us Saturdays: December 15, January 12, 19 and 26 from noon-1pm and learn to embrace Winter in Minnesota!
Skate Rental
Skate rental is $4 per person. Receive free skate rental by showing your Wells Fargo debit card or credit card (one card=one skate rental). (Other Wells Fargo accounts, documentation, or correspondence are not accepted for free skate rental.) Figure skates and hockey skates are available from little tyke up to adults' size 13. New rental skates in 2018/2019 sponsored by Wells Fargo and Midway Mens Club.
Rice Park Skating Hours & Events
Open Skate Hours
Monday – Thursday: 11 a.m. – 4:50 p.m.
Friday - Saturday: 11 a.m. – 10 p.m.
Sunday: 11 a.m. – 4:50 p.m.
Special Events
Thursday, January 10: Canada Night in honor of the Minnesota Wild vs. Winnipeg Jets game
The office of the Consulate General of Canada in Minnesota will be handing out free hot chocolate and maple leaf-shaped cookies to all skaters between 5-7 p.m.
Other Events
Monday, Thursday & Sunday evenings: 5 p.m. - 10 p.m. - Private Events/Youth Hockey
Tuesday & Wednesday evenings: 5 p.m. - 10 p.m. - Corporate Broomball
*NOTE: Sunday – Thursday youth hockey and corporate broomball take place at 5 p.m. All skaters will be asked to clear the rink at 4:50 p.m.
Holiday Hours
​Thanksgiving Day – RINK CLOSED
November 22, 2018
Black Friday – Open Skate
November 23, 2018 11 a.m. – 10 p.m.
Christmas Eve
December 24, 2018 10 a.m. – 3 p.m.
Christmas Day – RINK CLOSED
December 25, 2018
New Years Eve Open Skate
December 31, 2018 11 a.m. – 4:50 p.m.
New Years Day – RINK IS CLOSED
January 1, 2019
MLK Day Open Skate
January 21, 2019 11 a.m. - 10 p.m.
Weather:
Daily skating at the Wells Fargo WinterSkate ice rink will not be canceled, unless the actual air temperature or wind-chill reaches -25 degrees F or colder or other severe weather conditions exist. Warm weather will NOT affect rink conditions. The Wells Fargo WinterSkate rink is artificially-chilled.
Waiver:
All skaters need to sign a waiver prior to entering the rink, and youth under 18 years of age need to have the waiver signed by a parent or guardian. Download the WinterSkate Waiver!
Contact: If you have questions about rentals, group rates and any other additional info please email Kate.frye@ci.stpaul.mn.us
To reach lost and found or to receive weather-related updates, visit the Wells Fargo WinterSkate Facebook page.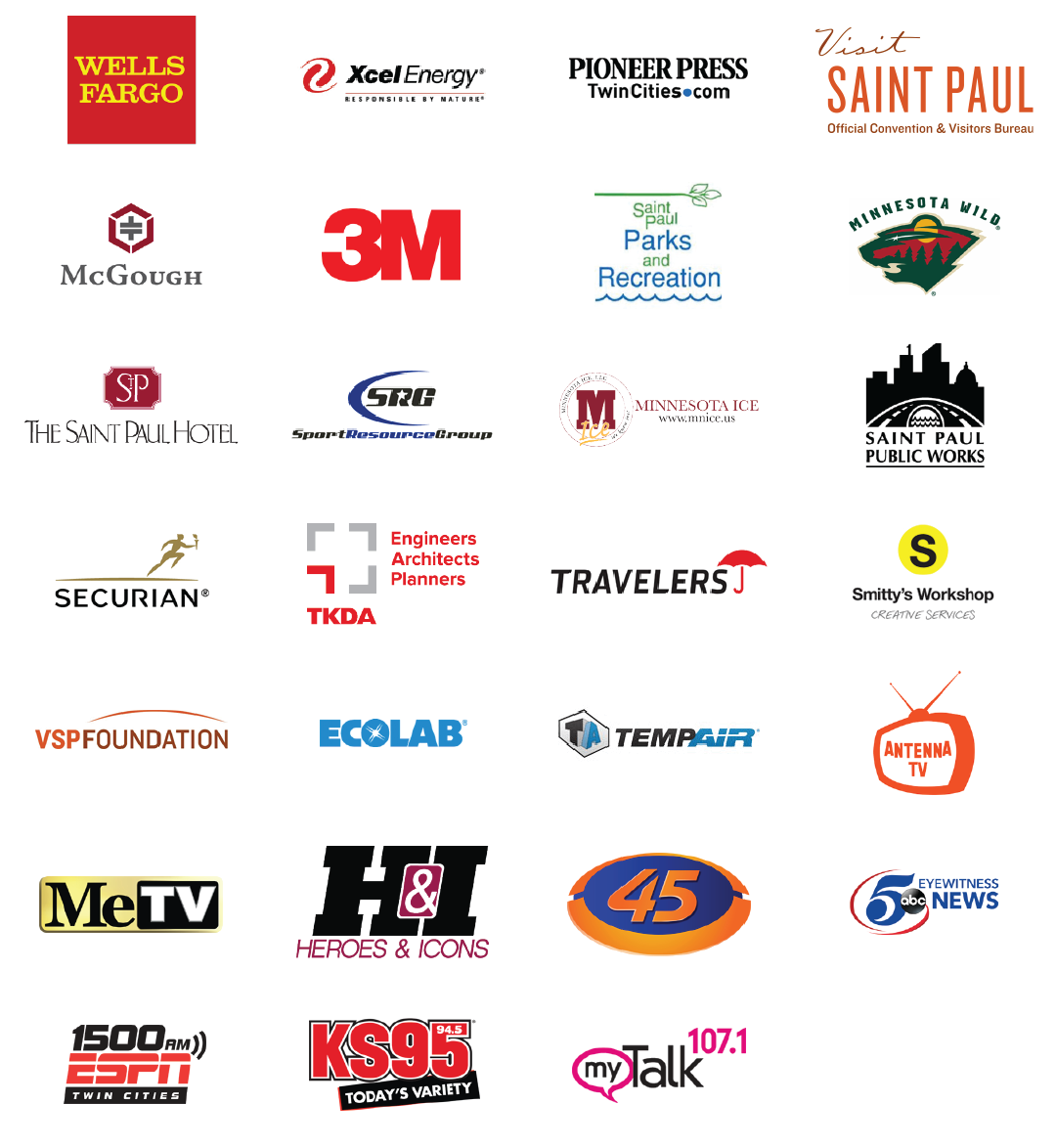 Contact:
Kate Frye with Saint Paul Parks & Recreation at kate.frye@ci.stpaul.mn.us
- For rentals, youth hockey, corporate broomball, hours or general inquiries.
- To reach lost and found or to receive weather-related updates.
- If you are interested in working at Wells Fargo WinterSkate.
You May Also Like
Thursday, Oct 17, 2019
Clear throughout the day.

High:

57°

low:

34°

Chance of Rain

11%

Wind:

SE at 5 MPH

Mostly cloudy throughout the day.

High:

66°

low:

44°

Chance of Rain

7%

Wind:

SE at 14 MPH

Mostly cloudy throughout the day.

High:

66°

low:

50°

Chance of Rain

21%

Wind:

W at 8 MPH

Light rain in the evening and overnight.

High:

63°

low:

41°

Chance of Rain

74%

Wind:

SE at 8 MPH

Rain throughout the day.

High:

54°

low:

44°

Chance of Rain

96%

Wind:

NE at 13 MPH

Possible drizzle in the morning.

High:

48°

low:

41°

Chance of Rain

63%

Wind:

NW at 15 MPH

Possible light rain in the afternoon and evening.

High:

51°

low:

35°

Chance of Rain

76%

Wind:

E at 8 MPH

Possible drizzle in the afternoon.

High:

44°

low:

35°

Chance of Rain

59%

Wind:

W at 10 MPH
Select an Event Date