MY ITINERARY (

0

)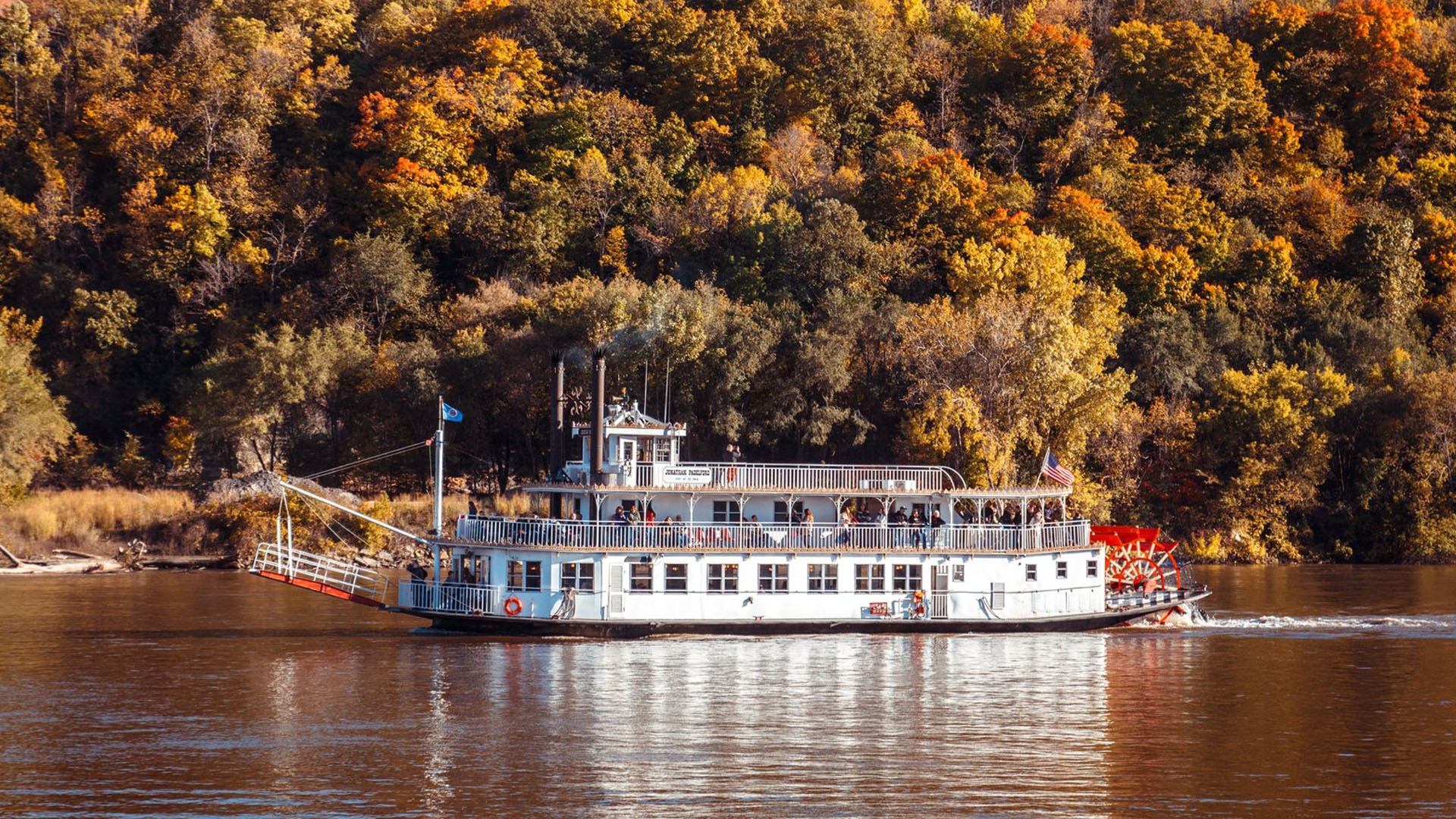 Take a river cruise
See the fall colors along the Mississippi River
Top Things to do in Saint Paul this Fall
Check out this list and make your plans to spend fall in Saint Paul
Find things to do this fall and be sure to visit safely. For more information on Saint Paul's commitment to cleanliness and safety, see the Ready Together Pledge.
1. Enjoy the Outdoors
2. Check out Local Attractions
For a full list of open attractions, click here.
3. Find Food & Drink
For a full list of current restaurant and brewery offerings, click here.
Farmers Market: Enjoy shopping outdoors at the one and only Saint Paul Farmers' Market, open Saturday and Sundays in Lowertown.
Grab coffee: Visit a local coffee shop and enjoy fall flavors, such as the East Cider from Caydence.
Find a patio: Take advantage of the beautiful fall weather and find a restaurant or brewery patio to enjoy. See some of our favorites.
Dabbler in a Box: Order a Dabbler in a Box for your at-home Beer Dabbler experience and sample 12 different limited and seasonal brews from 12 different breweries and cideries, curated by The Beer Dabbler.
Beer to go: Take some seasonal beers and favorites with you. Stop at one of Saint Paul's 18 breweries and pick up a growler, some crowlers or other beer to go along on your next adventure.
4. Fall Events
For a full list of events, click here.
You May Also Like