There are 15 breweries (and counting) in Saint Paul, and we want you to have the best experience at each one. Here's who to bring where.
Bad Weather
Bring your party. When Bad Weather opened in 2015, it was obvious that the patio out front would be a hit. They've since expanded the patio into the front parking lot, making it a great spot to bring your impromptu Friday night gathering.
Bang
Bring your deep friend. The one who likes to talk about the meaning of life and drink beer. This minimalist brewery is constructed inside of a grain silo, and Bang's small, intimate space makes for a great setting when you want to talk out life's essential questions.
Barrel Theory
Bring your baseball fanatic friend. One block from CHS Field, Barrel Theory is the perfect spot to toss a few back before cheering on the St. Paul Saints. Known for their sours but good at just about everything, this Lowertown hotspot was named the nation's Best New Brewery by USA Today in 2018.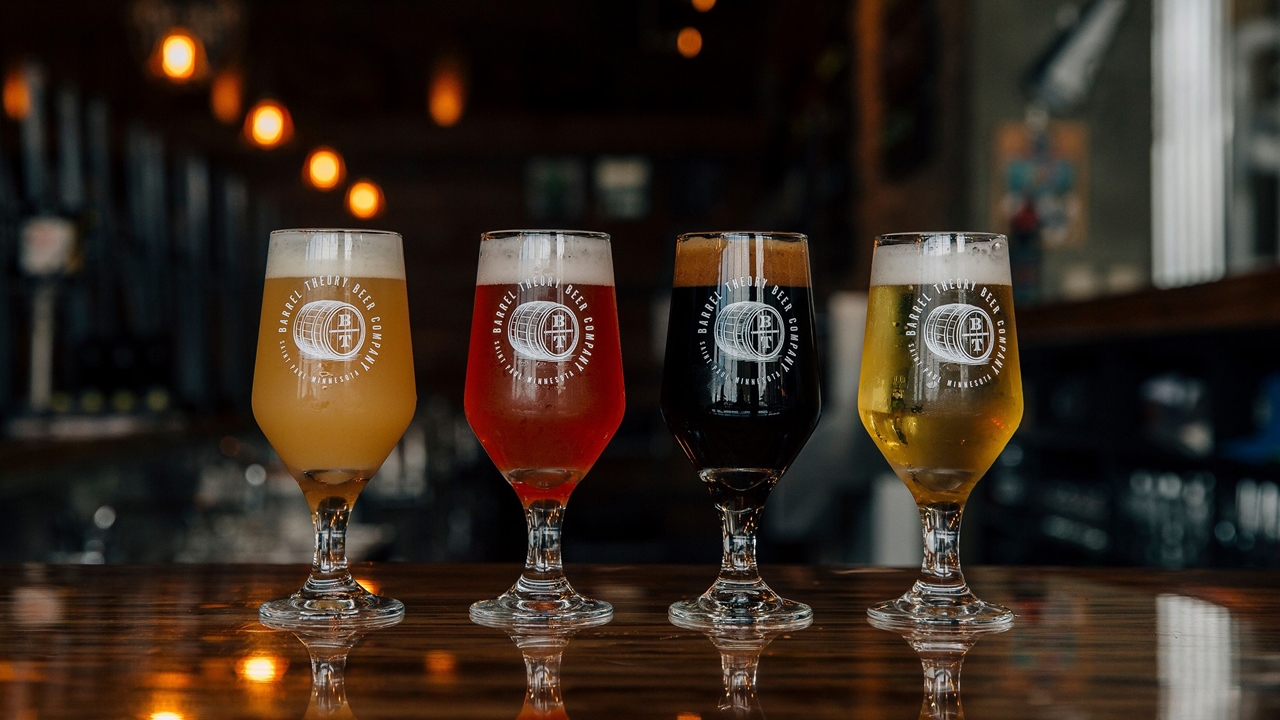 BlackStack Brewing
Bring a mini-golfer. Before or after enjoying the fantastical wonderment that is Can Can Wonderland, the neighboring BlackStack Brewing is the place to meet. Pairs well with mini-golf fun-house.
Burning Bros
Bring your gluten-free friend. We all have one, and they'll love a brewery that specializes in gluten-free beer. If you're not sure how to choose a gluten-free beer, start off with the Pyro.
Clutch Brewing
Bring your friend who loves a little bit of everything. Located on the mezzanine level of the colossal culinary and maker funhouse that is Keg and Case Market, a beer from Clutch is the perfect way to kick off or cap off an afternoon spent exploring the market below.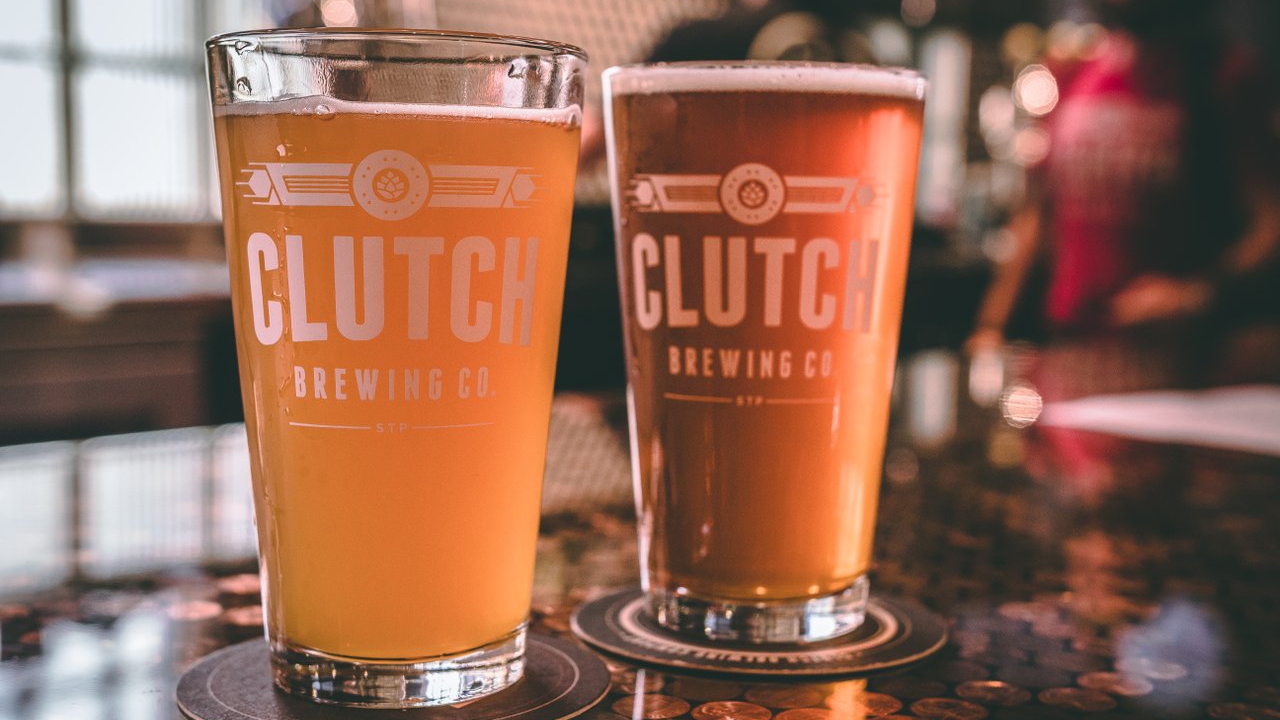 Dual Citizen
Bring your Minneapolis friend. No matter what side of the river you call home, Dual Citizen believes we're all Twin Citizens at the end of the day. Located on the corner of University and Raymond, this brewery serves up great brews and emphasizes community engagement. Added bonus that you can get tasty gyros and tabbouleh delivered right to your table from neighboring restaurant, The Naughty Greek.
Lake Monster
Bring your date. If you want to impress your date with your knowledge of cool, local hangouts, set up a time to meet at Lake Monster Brewing. The warehouse atmosphere of the taproom is kinda cozy, and your great taste in beer will earn you some points.
Saint Paul Brewing
Bring your artsy friend. Saint Paul Brewing inhabits one of the city's oldest buildings, but each visit feels to be a new experience. The art-park-style patio and industrial taproom make for some cool photo backdrops.
Stacked Deck Brewing
Bring your hockey friend. Located below the TRIA Rink in downtown's Treasure Island Center, Stacked Deck is your State of Hockey headquarters for grabbing a brew before checking out the Minnesota Wild practice facility and home of the Minnesota Whitecaps.
Summit
Bring everyone. The whole family. Summit's revamped Ratskeller taproom has space for everyone to gather around and make new memories. Whether your companions are looking for the classic EPA or the next seasonal release, there's plenty of beer to please everyone (and a patio to boot).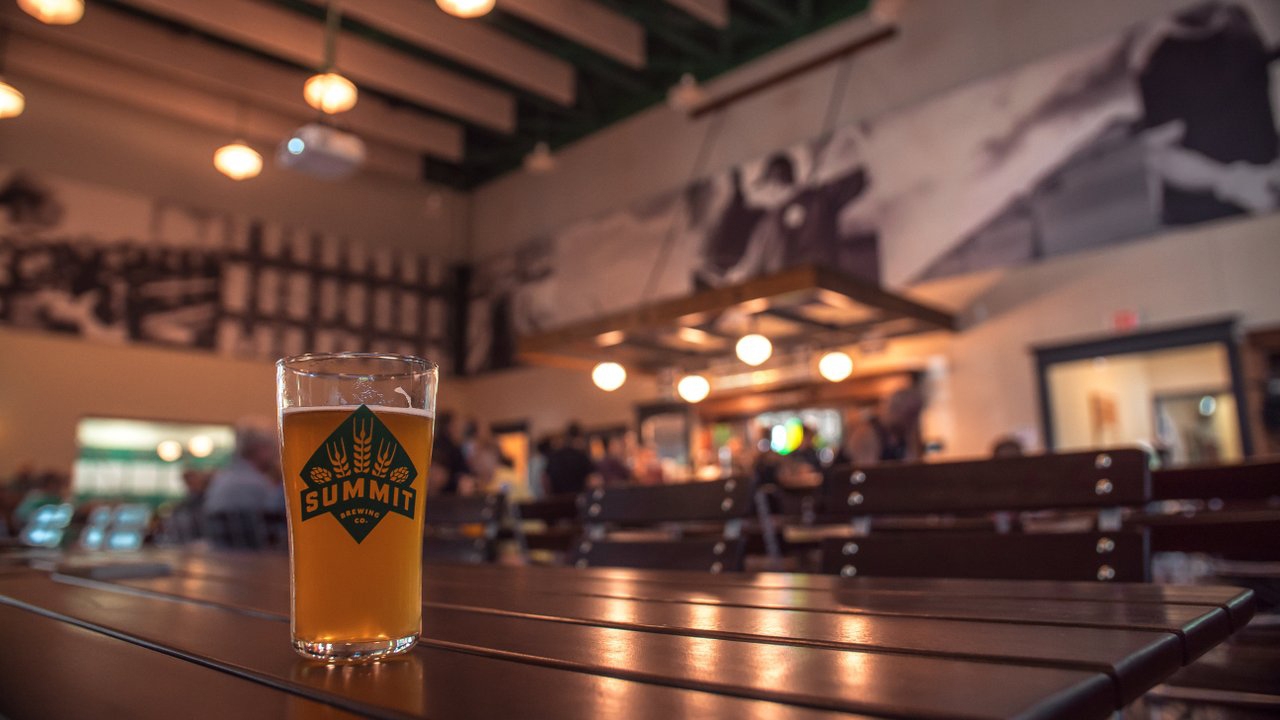 Tin Whiskers
Bring your competitive friend. Tin Whiskers has a mean lineup of board games--you'll find everything from Sorry! to Jenga to Cards Against Humanity. You lose more friends than you make depending on how well you play, but you'll be glad that you checked out Lowertown's taproom.
Urban Growler
Bring your friend you haven't seen in a while. Urban Growler's mission is to bring people together through beer and it's the perfect spot for good conversation over a good beer. One of the only breweries in town with a full kitchen, you'll find great food here, too.
Vine Park
Bring your DIY friend. You can brew your own beer at Vine Park. Along with one of their brewmasters, you will brew and bottle two cases of craft beer. Not only is Vine Park the only Midwest brewery where you can brew your own beer, but it is also the world's first Hmong-owned brewery - stop into the taproom to try their flagship Tyga Bite(Tsov Tom).
Wabasha
Bring your biking buddy. Located close to the Mississippi River, Wabasha Brewing Company is the perfect end to a day biking along the river, through Lowertown or exploring Harriet Island.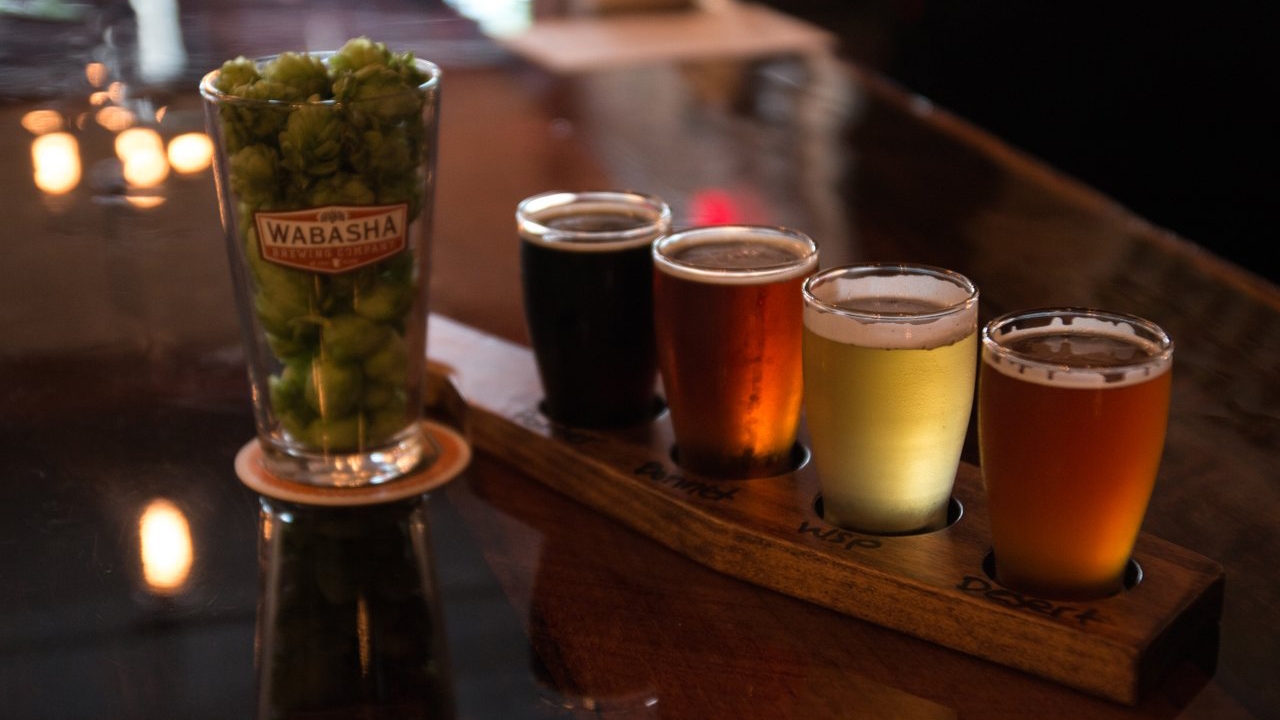 Waldmann Brewery
Bring a history buff. The oldest surviving commercial building in all of the Twin Cities now houses a pretty awesome brewery (and wurstery). Pop into Waldmann Brewery and enjoy a brew in a limestone saloon that's been around since 1857.
Cheers! Let us know which Saint Paul brewery you're checking out on Facebook, Twitter and Instagram using the hashtag #MYSAINTPAUL.