MY ITINERARY (

0

)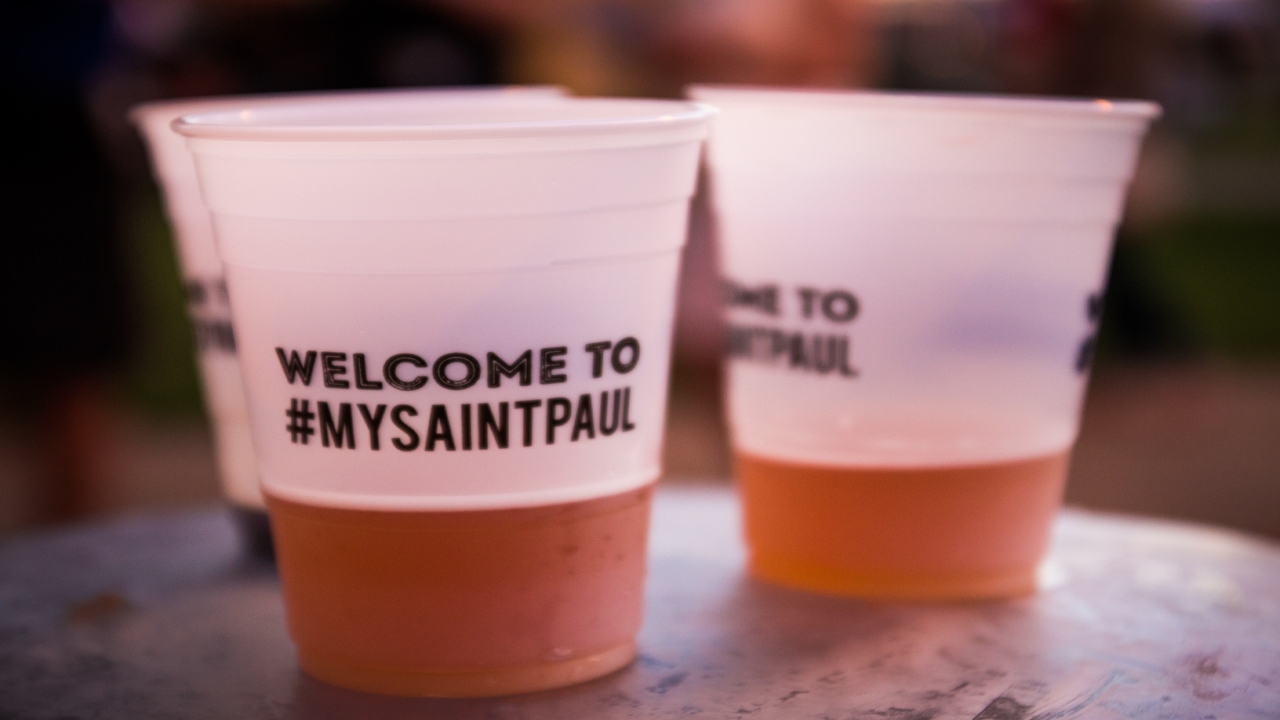 Plan Your Meeting at a Brewery
Brewery Meetings MN
Plan Your Meeting at a Brewery
Add some hops to your next Saint Paul event by scheduling your meeting at one of our famous breweries.
Bad Weather
The weather in Minnesota is untethered and unpredictable, and Bad Weather Brewing believes in making ales that emulate it. With a beer lineup that changes with the seasons, this West 7th spot has ample room for your next event. All groups get access to taproom beers, a private brewery tour and catering options. The space also has A.V. capabilities for all of your tech needs.
Email: Events@BadWeatherBrewery.com | Phone: 651-207-6627
Website: badweatherbrewery.com/eventspace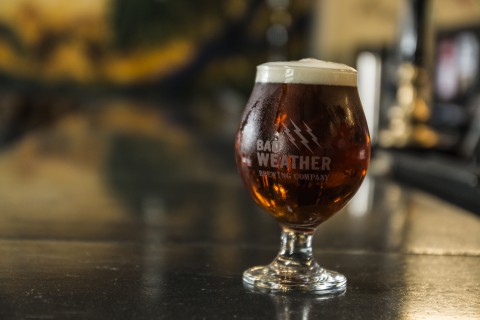 Bang Brewing
If sustainability and environmental responsibility is your thing, then Minnesota's first organic brewery is for you. Bang Brewing has space for 50 inside and you can double that if the weather is nice enough to enjoy the patio.
Email: events@bangbrewing.com | Phone: 651-243-2264
Website: bangbrewing.com
Flat Earth
Located in the old Hamm's brewery, Flat Earth's taproom has some serious Saint Paul beer history. Host your group in space filled with restoration photos and conspiracy-theory inspired beers.
Phone: 651-698-1945
Website: flatearthbrewing.com/contact-us/
Lake Monster
Minnesota may be the land of 10,000+ lakes, but there's only one Lake Monster -- and you can find it in Saint Paul. Utilize their gorgeous taproom or organize a brewery tour for your group.
Phone: 612-964-6288
Website: lakemonsterbrewing.com/tap-room
Summit
The grandaddy of all Saint Paul beer halls won't host all events, but you're in luck if you're planning a fundraiser for a 501(c)3 non-profit. Summit allows eligible groups to utilize the Ratskeller space (German for "council cellar") with space for up to 150.
Email: events@summitbrewing.com
Website: summitbrewing.com/contact/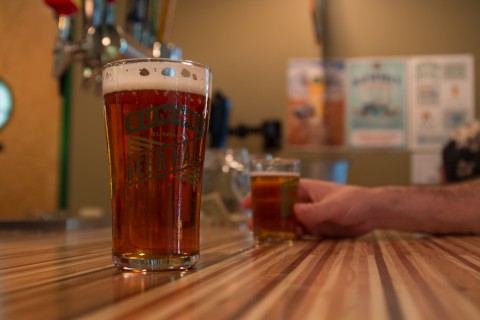 Surly
Halfway between Saint Paul and Minneapolis, Surly has some serious beer and serious event spaces. Scheid Hall can host up to 175 guests and includes full catering, bar and balcony overlooking the Beer Garden. The Boardroom is adjacent to Brewer's Table, Surly's specialty restaurant on the second level. This intimate space is perfect for special dinners and will accommodate up to 20.
Email: events@surlybrewing.com | Phone: 763-999-4065
Website: surlybrewing.com/destination-brewery/event-spaces
Tin Whiskers
What do you get when you combine electrical engineering and beer? A very scientific approach to brewing and a taproom that serves flights on circuit boards. Tin Whiskers rents out their space for 100 capacity private events on Mondays with full access to all taproom amenities and a brewery tour (if requested in advance). The team is also happy to assist with any catering needs.
Email: events@twbrewing.com
Website: twbrewing.com/taproom-rental
Urban Growler
Hop on over to the Creative Enterprise Zone, where you can find Minnesota's first woman-owned micro-brewery. Urban Growler's three event spaces make it a great option for groups of any size. The Hayloft Space overlooks the taproom and accommodates up to 49. For larger groups, the taproom can be rented out on Monday and the outdoor Beer Garden can be utilized for spring/summer events.
Email: liz@urbangrowlerbrewing.com | Phone: 651-340-5793
Website: urbangrowlerbrewing.com/space-rental-2/
Wabasha Brewing
A stones throw from the historic Wabasha Caves (a former gangster haven) on the West Side, Wabasha Brewing offers up their cozy 60+ capacity taproom for rental during non-business hours.
Email: info@wabashabrewing.com | Phone: 651-224-2102
Website: wabashabrewery.com/contact/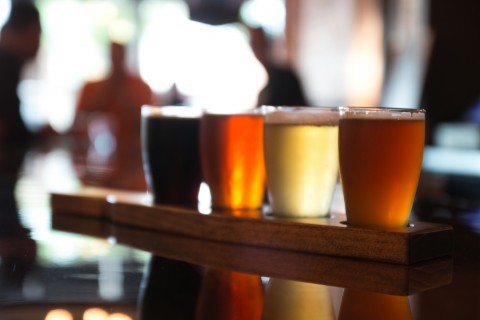 Suggested Content
You May Also Like