West Side Best Side: 13 Neighborhood Eats
Bring your appetite to Saint Paul's West Side neighborhood.
Ah, the West Side neighborhood. Home to phenomenal food and the Twin Cities' premier Cinco de Mayo festival. Despite what its name indicates, this vibrant community actually lies south of downtown Saint Paul — named for its location on the west bank of the Mississippi River.
Anyway, back to that phenomenal food. The West Side offers something a bit unique from other Saint Paul cuisine. Below are our picks for the top restaurants in our favorite neighborhood across the river from downtown. A majority of these restaurants sit along Cesar Chavez Boulevard, the main strip in what has become known as "District del Sol" due to its predominantly Mexican influence. And, before you get all up in our grill about places we forgot, please remember that West Side is not the same as West Saint Paul (which is actually a different city entirely).
Babani's Kurdish Restaurant
Babani's, the first Kurdish restaurant to open in the United States in 1997 moved from its original location to Saint Paul's West Side in 2016. Not to be lumped in with all other Middle Eastern food, Babani's Kurdish delicious dishes are uniquely their own.
Black Market STP
Minnesota BBQ from pit to plate. That's what you'll get at Black Market STP's food truck, parked in the parking lot right on the West Side end of the Smith Avenue High Bridge Friday at 5 p.m. You'll want to place your pick-up order in advance (like, by Thursday afternoon) to guarantee your meat of choice.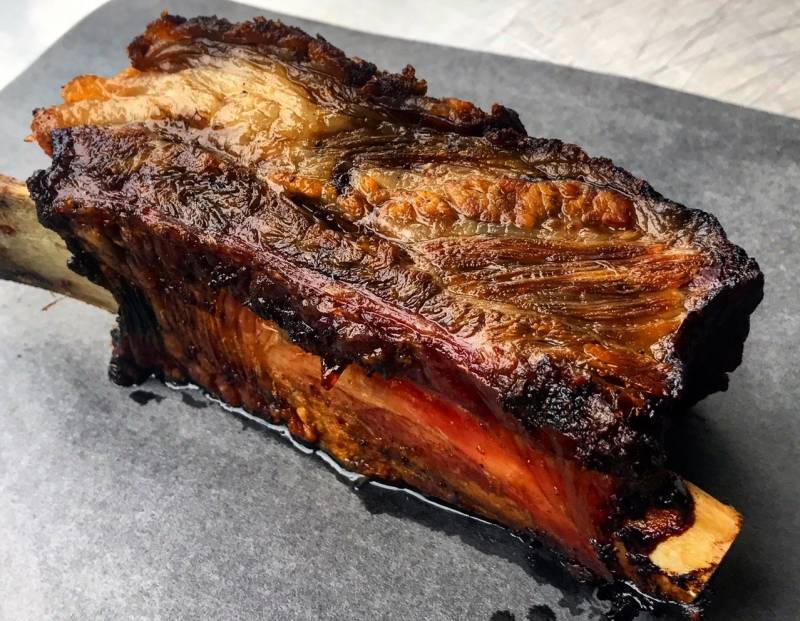 Boca Chica & Boca Chica Taco House
Boca Chica has been a West Side staple along the iconic Cesar Chavez Boulevard since 1964. Directly across the street from Boca Chica is the Taco House, a smaller quick-serve alternative that serves all the best Boca Chica fare at slightly faster speeds.
Bootstrap Coffee Roasters
Roasting coffee in Saint Paul since 2014, Bootstrap moved to its West Side location in 2019 and opened its coffee bar offering a variety of coffee, pastries and other goodies.
Capital View Cafe
Family-owned, home-made recipes and large portions — what more could you want? Capital View Cafe's menu features tasty American and Mexican plates for breakfast and lunch.
Catrinas
Think Chipotle-style ordering, with more than double the options for protein and add-ons. Right across the Wabasha bridge from downtown, Catrinas brings a fun vibe and delicious fast-casual Mexican food to the West Side.
Don Panchos Bakery
Got a sweet tooth? Come to Don Panchos. This cozy panadería y pastelería on Cesar Chavez is a sugary heaven, offering a fresh daily selection of churros, croissants, cookies, donuts, pastries and more.
El Burrito Mercado
When it comes to Mexican food in the Twin Cities, El Burrito Mercado is the real deal (just ask Andrew Zimmern). Authentic tacos, tamales, guisados and everything in between — not to mention all the fresh pastries and other traditional foods sold in the market.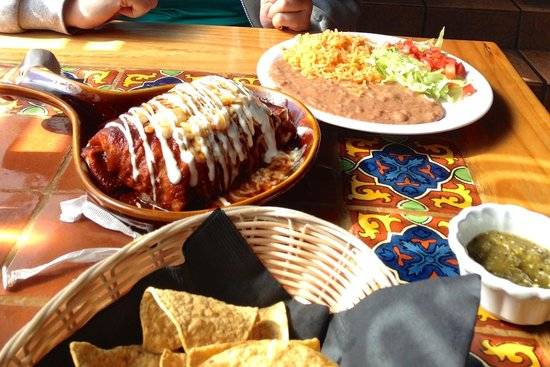 Holman's Table
If you never had a reason to go to the St. Paul Downtown Airport, now you do. Named for the airport's Holman Field, this restaurant is a hotspot for elevated (pun intended) breakfast, lunch, dinner and cocktails. The views of plans landing on the tarmac with the skyline in the distance are just an added bonus.
Icy Cup
I scream, you scream, all of West Side screams for ice cream at Icy Cup. It also happens to be home to the West Side Farmers Market on Saturdays from June through October.
Joseph's Grill
Family-owned Joseph's has been serving Saint Paul's West Side for over 30 years with traditional American fare for breakfast, lunch and dinner.
La Costa
La Costa Mexican Sports Bar & Grill, opened on Cesar Chavez in 2017. Don't be fooled by the sports bar title, this bright modern space serves up some seriously delicious food to indulge in while you watch the game.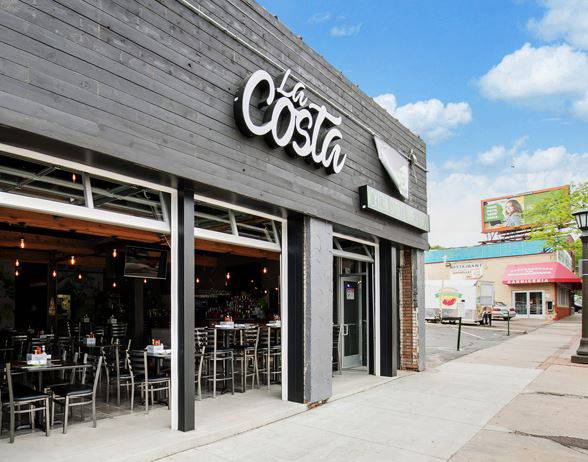 Michael's Pizza
Every great neighborhood has a go-to pizza place, and Michael's has been West Sides since the 1950s. This unassuming joint is a solid pick when you're craving a slice of the good stuff.
Where would you say is the best in the West? Share your favorites with us on Facebook, Instagram and Twitter using the hashtag #MYSAINTPAUL.
Prove your dining worth with these notorious Saint Paul food challenges.
Learn More
Hop on the METRO Green Line to dine around the world on a restaurant crawl.
Learn More
Family friendly and full of food. Here's where to eat in Saint Paul's Como Park neighborhood.
Learn More