MY ITINERARY (

0

)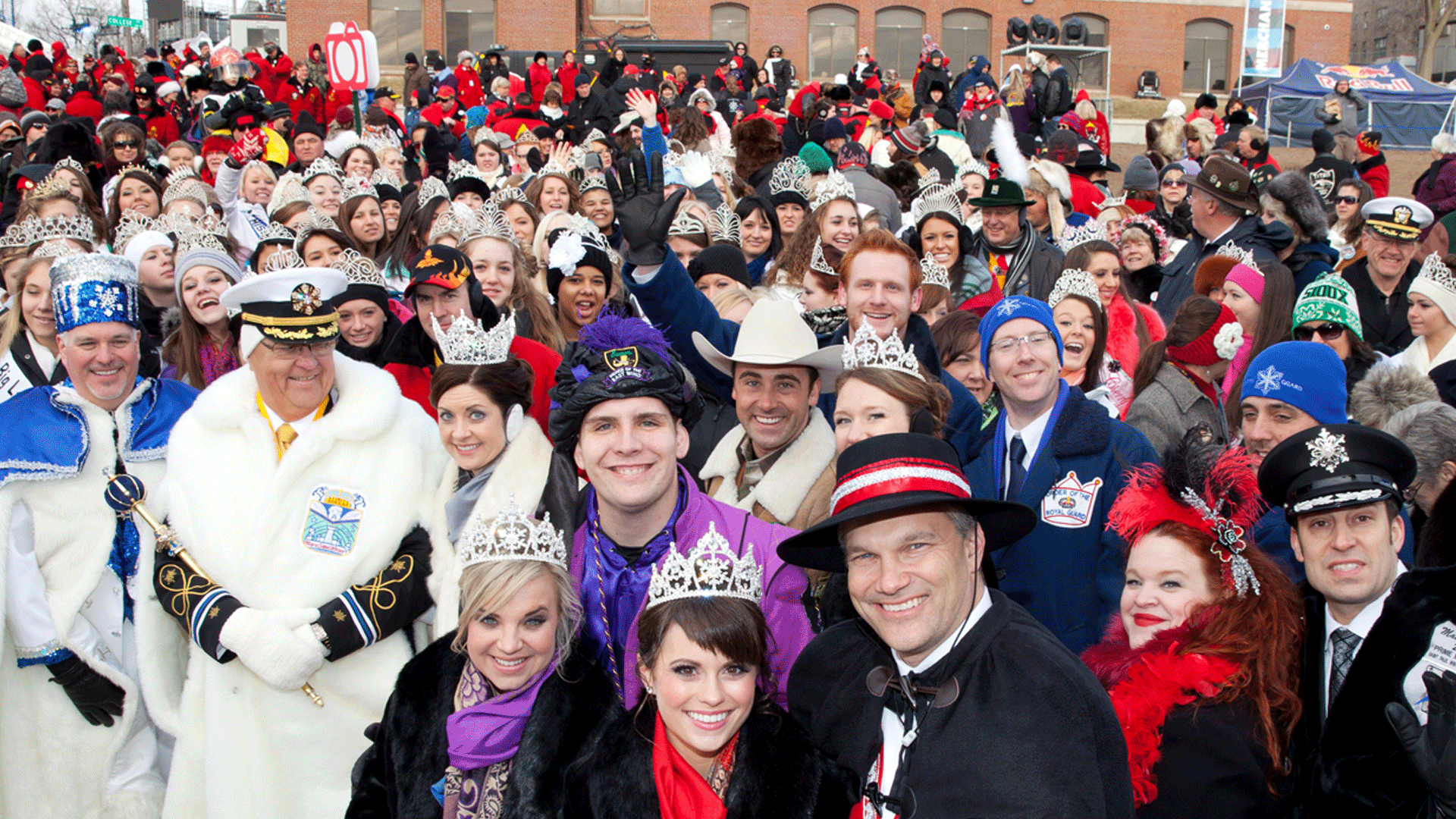 Saint Paul Winter Carnival
Winter Carnival
Have you experienced the "Coolest Celebration on Earth?" Be a part of the Saint Paul Winter Carnival from Jan. 25 - Feb. 10, 2018.
The Saint Paul Winter Carnival, Jan. 25- Feb. 10, 2018, is a celebration of all things winter including their signature events the Securian Winter Run, the Winter Beer Dabbler, Rice Park Ice Sculptures, several parades and the incredibly popular medallion hunt. And this year, an ice palace will be built in Rice Park!
For all the information on the Saint Paul Winter Carnival please visit their website: www.wintercarnival.com.
Ice Palace and Rice Park - Winter Carnival Headquarters
Saint Paul's beautiful and historic Rice Park acts as center stage for the Saint Paul Winter Carnival. It is where the 70-foot 2018 ice palace, called the "People's Palace," will be built. Check out the variety of events and activities to be hosted in Rice Park this year. These are all free and open to the public unless indicated otherwise. [more information]
Pioneer Press Treasure Hunt | Begins Jan. 21
The hunt, a Saint Paul tradition since 1952, challenges readers to solve daily clues and be the first to find the medallion hidden on public land in Ramsey County. The successful hunter could win up to $10,000. A new Pioneer Press Treasure Hunt clue will be published daily through Thursday, February 1st, 2018, unless the medallion is found before that date. [more information]
33rd Securian Winter Run & NEW Kids Fun Run | Jan. 27
Grab your cold-weather gear and join us for the annual 33rd Securian Winter Run, an extreme weather, urban half marathon, 10K and 5K with courses that winds through frosty downtown Saint Paul and along the mighty Mississippi River.
The half-marathon has been selected for the MDRA Grand Prix Series. All courses are certified by the USATF.
The Securian Winter Run is a signature event of the Saint Paul Winter Carnival. All proceeds benefit the Saint Paul Festival and Heritage Foundation, which brings people together to celebrate Saint Paul's unique history and emerging heritage through fun and educational experiences.
[more information]
Wednesday, October 17 2018
Clear

High:

48°

low:

34°

Chance of Rain

0%

Wind:

NW at 20 MPH
Thursday, October 18 2018
Clear

High:

64°

low:

51°

Chance of Rain

0%

Wind:

SSW at 15 MPH
Friday, October 19 2018
Clear

High:

60°

low:

38°

Chance of Rain

0%

Wind:

W at 25 MPH
Saturday, October 20 2018
Chance of Rain

High:

41°

low:

28°

Chance of Rain

40%

Wind:

NNW at 30 MPH