2022 Fall Events in Saint Paul
Autumn Events in the Capital City
Get ready for an awesome autumn with these fall events in #MYSAINTPAUL.
Cooler temps and fall colors create the perfect setting for these September and October festivals and things to do in St. Paul.
In its 3rd year, this artistic celebration transforms East Side's Payne Avenue into a lively street fair with visual arts exhibitions in storefronts along the avenue, a maker's market, collaborative community art projects and a main stage featuring high-quality performance art.
Kick-off Oktoberfest at the Germanic American Institute's Saint Paul Oktoberfest. Hosted on the beautiful grounds of the GAI on Summit Avenue, the event will include German music, food, vendors, and lots of beer, of course. The event itself is free, but $5 beer wristbands are required for alcohol purchases.
Celebrate Latino culture through arts, food, entertainment, health and community resources, and sports during this one-day community festival.
A full, free day of great jazz from "just down the block," Selby Avenue Jazz Fest celebrates 20 years of local, regional, national, and international performers. Four Grammy winners and eight Grammy nominees as well as numerous regional and national award winners have graced the JazzFest stage.
BLOCKTOBER FEST hosted by Dual Citizen Brewing Company is back. The festival includes fresh brews, amazing vendors and music from DJ Abilities, Gully Boys, Blood $moke Body, Fenixdion, Pine & Fire and Jack Brass Band.
Join more than 2,000 riders in exploring the Capital City's gorgeous park system on two wheels at the annual Saint Paul Classic Bike Tour. Choose from the 15, 31 or 34-mile route and enjoy beverages, treats and live music at rest stops along the way.
Take me out to the brew-ery, take me out with the crowd. Summit Brewing is hosting an all-day baseball fest. Enjoy beer, a live broadcast of the Minnesota Twins game, yard games and live music presented by the Minnesota Music Coalition.
Head over to Harriet Island for the biggest free, plant-based festival in the Midwest. A wide variety of exhibitors and speakers will be sharing info, offering cooking demos, providing food samples and more - for anyone and everyone, from omnivores to vegetarians and vegans!
The festivities mark the launch of this year's Oktoberfest-style beer and also feature special menu items, including a sausage plate (vegetarian sausage available), homemade pretzels with mustards and Obatzda (German cheese dip), homemade sauerkraut, and a Brussels sprout wood-fired pizza. Roaming accordion player Nathan Neumann will add to the ambiance for the first part of the event, followed by the Bill Koncar polka band playing from 6-10 pm.
Enjoy live music, traditional dance, a tented biergarten, German food, Oktoberfest beers, 5th Anniversary steins and more at Saint Paul's oldest commercial building which is now the home of Waldmann Brewing - a classic German brewery who brews up a modern interpretation of classic styles.
What better way to enjoy a fall Saturday than strolling the shops and restaurants along Selby Avenue? Businesses will have live music, outdoor and patio dining, sidewalk sales, and special promotions throughout the day.
Celebrate the closing weekend of this summer's Chroma Zone Mural & Art Festival and 10+ NEW murals with bike and bus tours, live painting, music and hands-on activities. Saturday night, Can Can Wonderland hosts an artist panel, food, drinks and amusements.
If you love Twin Cities beer, you won't want to miss this one. GetKnit's self-guided crawl will take you to 14 local taprooms along the Green Line Light Rail. Over the course of 3 days, you'll be able to visit as many taprooms as you can or make it a weekend affair visiting old favorites and discovering new ones. No matter how you choose to "crawl", it's the perfect way to sip some ales and ride some rails this fall!
Allianz Field is the place to be for the most lip-smacking, mouth-watering, outdoor barbecue event of the fall. This one-of-a-kind day is filled with live music, specialty cocktails, craft beer, smoked meats & treats, plus a live meat raffle. Music by Nur-D and Alex Rossi.
Ignite your inner athlete at the most beautiful urban marathon in America. The route begins at Minneapolis' US Bank Stadium and winds around iconic lakes such as Isles, Bde Maka Ska, Harriet and Nokomis before crossing into Saint Paul, finishing at the gorgeous Minnesota State Capitol. If 26.2 isn't for you, the weekend also includes 5K, 10K, 10-mile, and other fun family events starting Saturday, Oct. 1.
The American Craft Council brings over 150 artists from across the county to Saint Paul RiverCentre for this incredible showcase of handcrafted goods. Discover the perfect find to take home, with the opportunity to purchase it direct from the artist.
Galleries and studios through Lowertown and beyond will showcase unique works from talented artists in a variety of Saint Paul neighborhoods. Held over multiple weekends.
Don't put away your lederhosen just yet. Those who didn't get their Oktoberfest fix in September can soak in the Germanic experience at this two-day celebration in the Progress Center at the Minnesota State Fair. Enjoy traditional foods, performances, games, and vendors.
A celebration of the most beloved brunch cocktail! For one day, the tastiest Bloody Mary's in Minnesota will be under one roof at Union Depot. Sample drinks from local bars and restaurants and vote for your fave. Only one will be named the best.
Oysterfest is back! Meritage is hosting a fantastic three-band line-up of music and a day packed with bivalve love and appreciation. Food includes seafood from both coasts along with a whole roasted pig, delicious grill items and the Meritage Crepe stand. A virtual feast is also available: order your backyard Oyster Kits and receive a music playlist to enjoy at home.


In addition to all of these great events, we've also got some other ideas for how you can spend a weekend enjoying all the beauty fall has to offer.
As always, show us how much fun you're having by sharing with us on Facebook, Instagram and Twitter using the hashtag #MYSAINTPAUL.
Galleries throughout Saint Paul Saint Paul, Minnesota 55101 Saint Paul Website >
Saint Paul Art CrawlGalleries throughout Saint Paul
Saint Paul, Minnesota 55101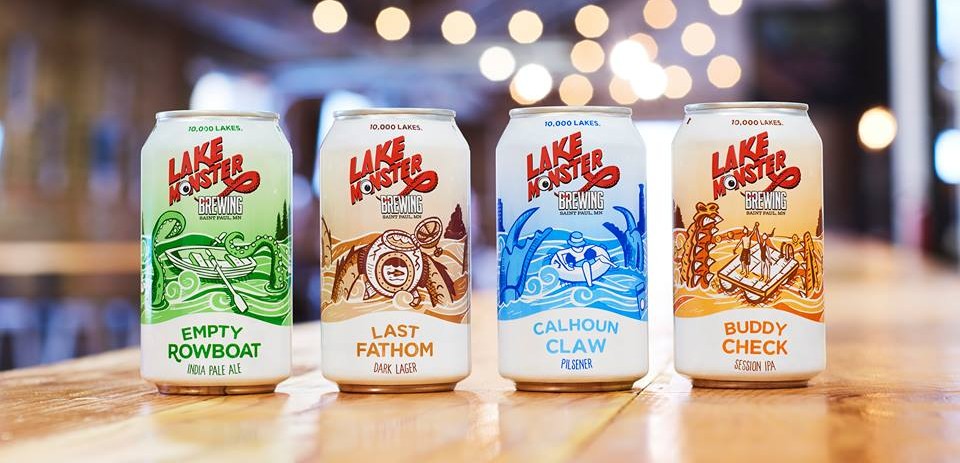 236 East 6th Street Sant Paul, Minnesota 55101 Lowertown Website >
Twin Cities In Motion2635 University Ave W, Suite 190
Saint Paul, Minnesota 55114