MY ITINERARY (

0

)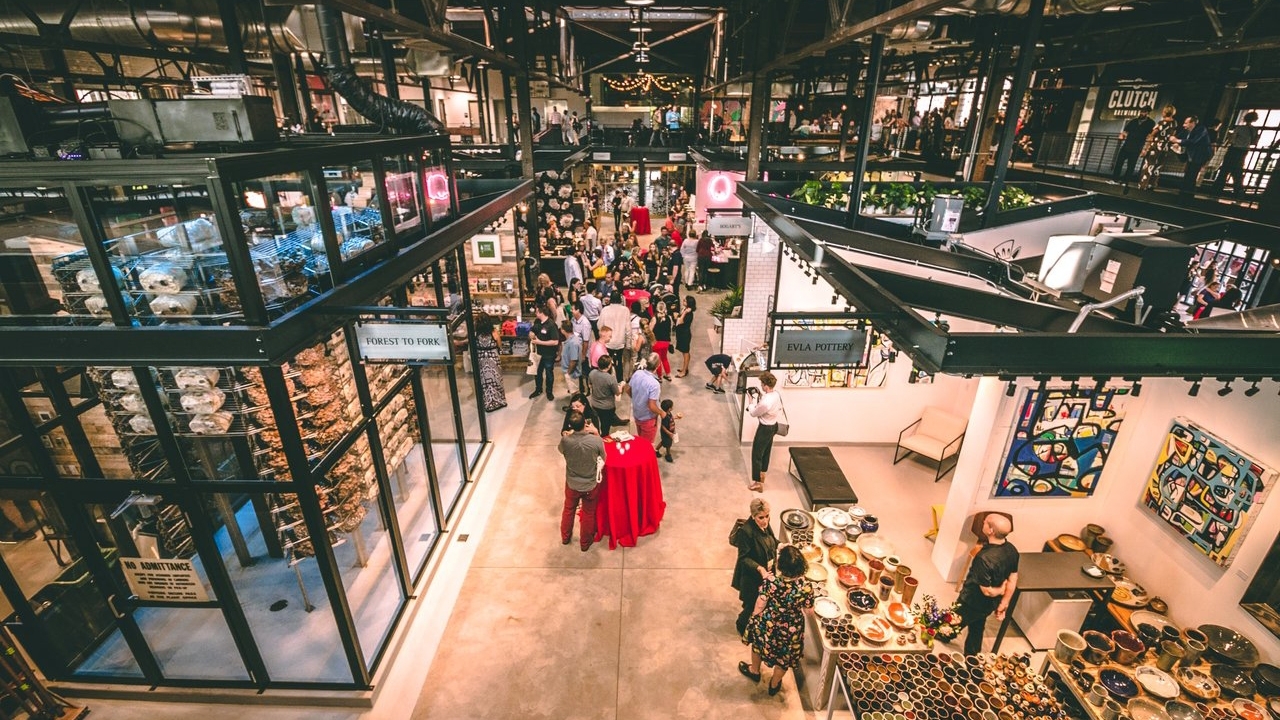 Keg and Case Market
Keg and Case Market
Located on the historic grounds of the Schmidt Brewery, Keg and Case Market houses an impressive and diverse lineup of food and retail vendors.
Keg and Case Restaurants
Perhaps the most anticipated component of the market is its heavy-hitting culinary scene. The two largest spaces will be occupied by Revival Smoked Meats and In Bloom, the newest offerings from Thomas Boehmer and Nick Rancone of Revival and Corner Table fame. Five Watt Coffee, Sweet Science Ice Cream, Pimento Jamaican Kitchen* and Gazta & Enhancements will occupy the other larger spaces along the market's exterior. At the center of the market, you'll find Bogart's Doughnuts, Green Bee Juicery, House of Halva, MN Slice, Rose Street Patisserie, Spinning Wylde and Wandering Kitchen.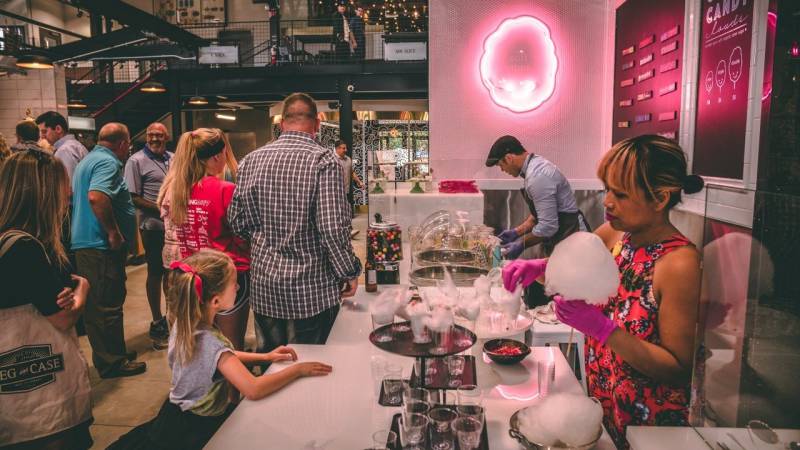 *Pimento Jamaican Kitchen should be open in the coming weeks—we will update once it is. In the meantime, you can often find their food truck stationed outside the market.
Specialty Food Stores and Other Vendors
In addition to all of the great grub you can eat while you're there, you'll find a variety of specialty food stores. Stock your pantry with the high-quality items from Barkley's Bistro (treats for your doggo!), Croix Valley (BBQ sauces and seasonings), Forest to Fork (wild-food groceries), Hobby Farmer Canning Company (switchel and pickles) and K'nack (cured meats and sausage).
Evla Pottery, handMod woodshop, Studio Emme florist and Worker B skincare round out the vendor list with handcrafted offerings of the less-edible variety.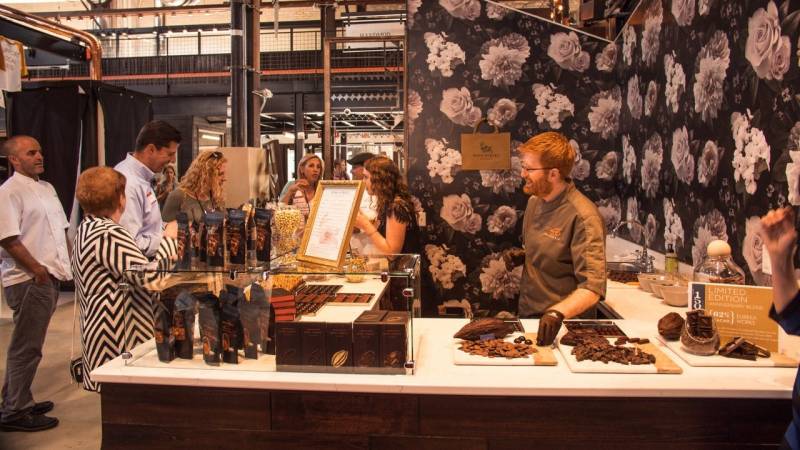 The Keg and Case Brewery
You didn't really expect a renovation of the Schmidt Brewing site to NOT include a brewery, did you? Clutch Brewing overlooks all the action up on the mezzanine level.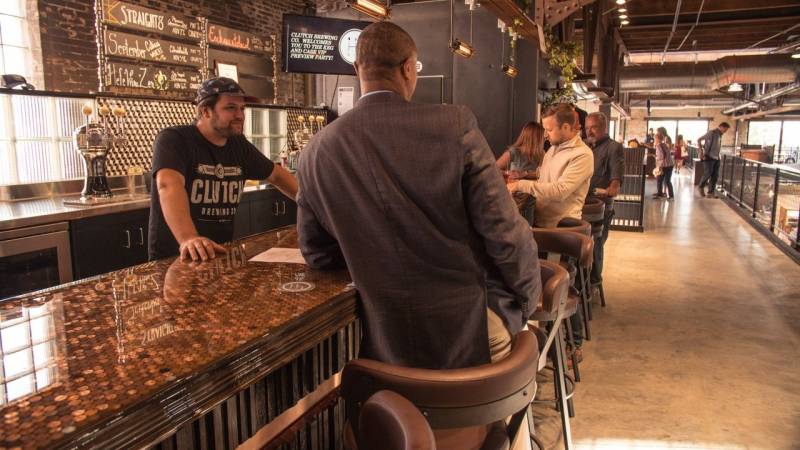 Keg and Case Park
Not limited to the confines of its indoor space, Keg and Case Park will be a lively outdoor area. Though still in the works, the vision is for the park to host everything from movie nights to live music and farmers markets.
Parking at Keg and Case
There are 78 parking spaces available. 1st hour is free, then $3.00 for the 2nd hour, each additional hour after that costs $1.00 up to a total of $15.00.
Is Keg and Case pet-friendly?
Only certified service dogs are allowed inside the market.
Keg and Case Directory
Revival Smoked Meats
Seating Area
Gazta & Enhancements
In Bloom
Sweet Science Ice Cream
Five Watt Coffee
Pimento Jamaican Kitchen
Forest to Fork
Worker B
Croix Valley Foods
Rose Street Patisserie
HandMod
Gazta & Enhancements
K'nack
Spinning Wylde
MN Slice
Seating
Hobby Farmer
Green Bee Juicery
Studio Emme
Bogart's Doughnut Co
Evla Pottery
House of Halva
Wandering Kitchen
Barkley's Bistro
Clutch Brewing Co. (Mezzanine)
Address
928 7th St W.
Saint Paul, MN55102
Phone: 651-756-7739
Opening Hours
Monday - Friday: 10am-8pm
Saturday - Sunday: 9am-9pm
Related Blog Posts
You May Also Like