If you want to explore the city but you're worried about leaving your pup behind, we're here for you. We're also here to play with your dog. Just let us know.
Dog Parks
Explore some of Saint Paul's 26.2 miles of the Mississippi River and visit the High Bridge Dog Park. It's one of the city's leash-free parks, and you'll score awesome views of the city from the High Bridge itself.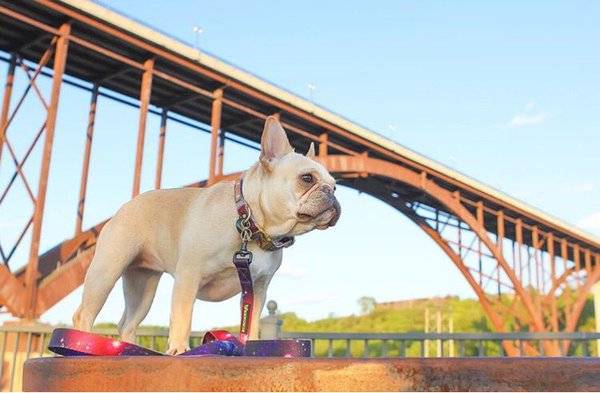 Photo: @murrow_the_frenchie
Lowertown Dog Park at CHS Field
Not only is CHS Field an architectural beauty, but it's also dog-friendly. The designers included the Lowertown Dog Park in the Northwest corner of the stadium, and it's open every day from sunrise to sunset.
This small dog beach is more for easy access to playtime than socializing, but your dog will enjoy the opportunity to swim in the river at this off-leash dog park. It's a cool chance to see the Meeker Island Dam, too.
Dog-Friendly Indoors
Restaurants, Breweries and Coffee Shops
Red River Kitchen at City House
Retail
Cathedral Hill: Primp, Solo Vino
Grand Avenue: Atelier957, BlackBlue, Grand Performance, Red Balloon, The Running Room, Trade Winds, Treadle Yard Goods
Highland: Patina
Lowertown: Pioneer Endicott
Selby: Spoils of Wear
Patios and Outdoor Seating
Cathedral Hill: La Grolla, Moscow on the Hill, Sweeney's
Como Park: Dock and Paddle
Creative Enterprise Zone: Bang Brewing, Lake Monster, Urban Growler
Downtown: Meritage
Grand: Bread & Chocolate, Brasa, Coffee Bene, Dixie's, Green Mill, Punch Pizza, Salut, Shish
Highland: Highland Grill, Punch Pizza
Mac-Groveland: Cahoots Coffee Bar, Groveland Tap, Tillie's Farmhouse, Stewart's
St. Anthony Park: The Finnish Bistro
West 7th: Bad Weather Brewing, Burger Moe's, Eagle Street, Tom Reid's, Summit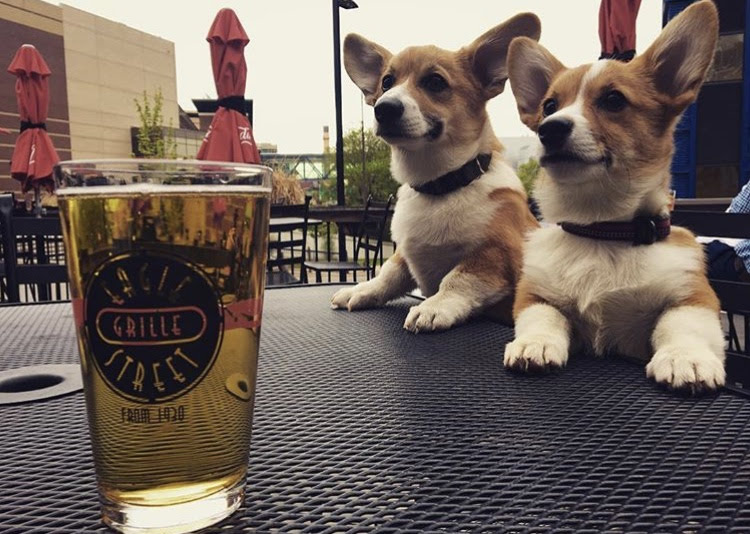 Photo: @artthecorgi
West Side: Wabasha Brewing
Stay the Night
Best Western Plus Capitol Ridge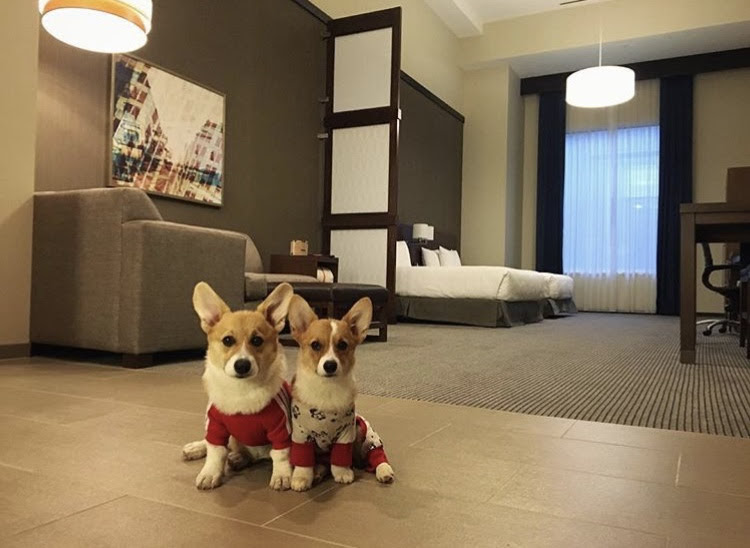 In addition to all of these great spots that are dog-friendly on a regular basis, we also have some great events you can bring your pup to. Be sure to mark your calendar for Paws on Grand, the St. Patrick's Day Parade, HAMMs and the Irish Fair.
Please send us pictures of your doggo playing in Saint Paul. Seriously, it'll make us (and your pup) really happy. Share them all on Facebook, Twitter or Instagram using the hashtag #MYSAINTPAUL.