Top Brunch Spots in Saint Paul
Can you say #BrunchGoals?
Sunshine, warm air, fresh flowers, patio seating—make no mistake, brunch season is upon us. Whether you're planning for Easter, Mother's Day or just because, you'll find some serious eats in Saint Paul.
Rather than rattle off our top picks, we thought we'd let you tell us about your favorites for a change. Here's what Saint Paul Yelpers are saying about the 5 best brunch joints in the capital city.
"Cute place, fresh diner food, and friendly staff! Huevos Rancheros Benedict was very tasty. I loved that it was served over sweet Mexican cornbread." - Yelper Brittany N
"I had the Chorizo eggs Benedict which came with perfectly poached eggs served on a slice of cornbread with the delicious chorizo sauce all over it." - Yelper Daphne D
Brunch Hours: 7 a.m.-3 p.m. daily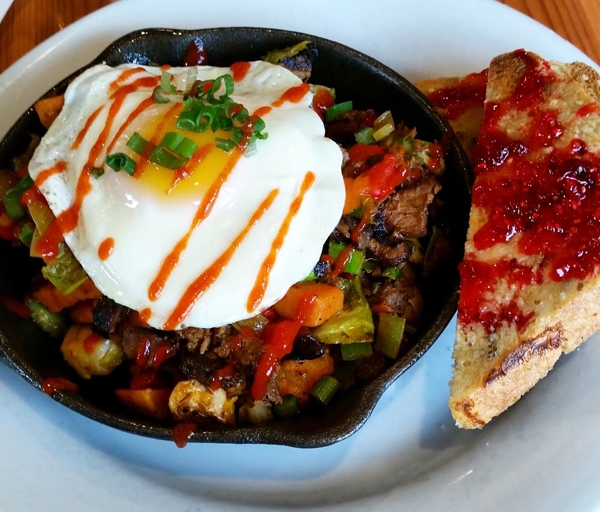 Photo courtesy of Yelper Erin G
"I had the coconut lime French toast and it was delicious, especially the raspberries and blueberries on top." - Yelper Cora C
"The food was amazing - I had the poutine and it was perfect! Poached eggs perfectly placed on cheese and hash browns smothered with delicious gravy." - Yelper Madison H
Brunch Hours: 8 a.m.-2 p.m. Thursday-Sunday (reopening May 27, 2021)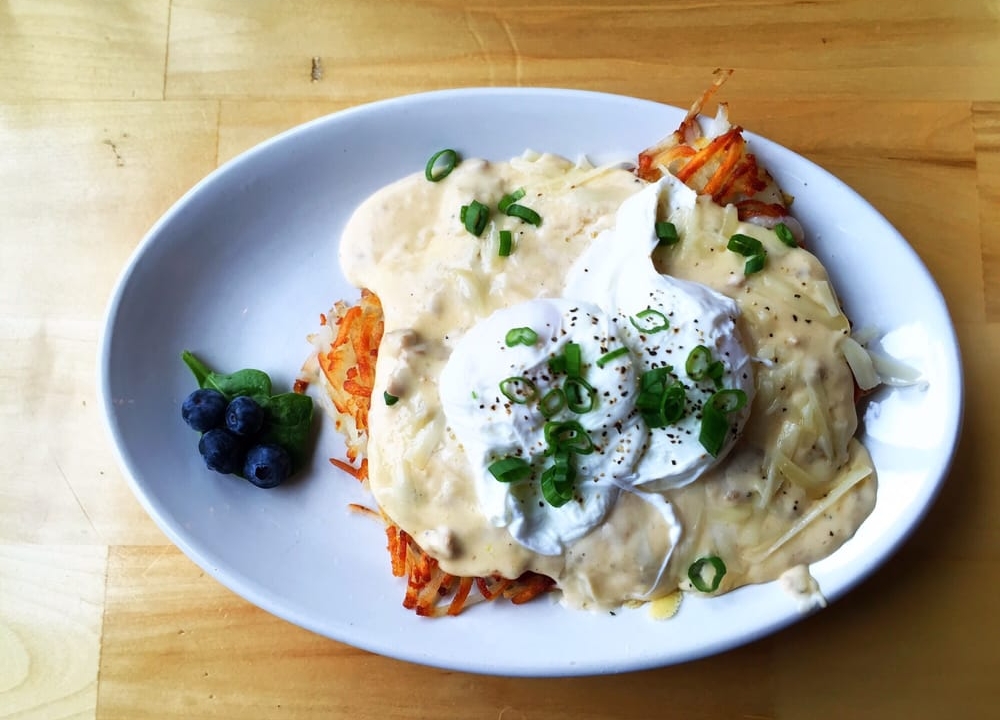 Photo courtesy of Yelper GM
"I had weekend at Bennies, AMAZING. The sauce was delicious. I was a little unsure of the cold lox, I'm very picky but they really did a great job.....I cleaned my plate. This was all accompanied with yummy coffee." - Yelper Crystal L
"Absolutely wonderful food at a very reasonable price considering the high quality. It's a unique atmosphere, somewhere between a chic, classy dining room and a laid-back, casual spot." - Yelp Elite Lauren C
Brunch Hours: 11 a.m.-2 p.m. Wednesday-Friday, 10 a.m.-2 p.m. Saturday & Sunday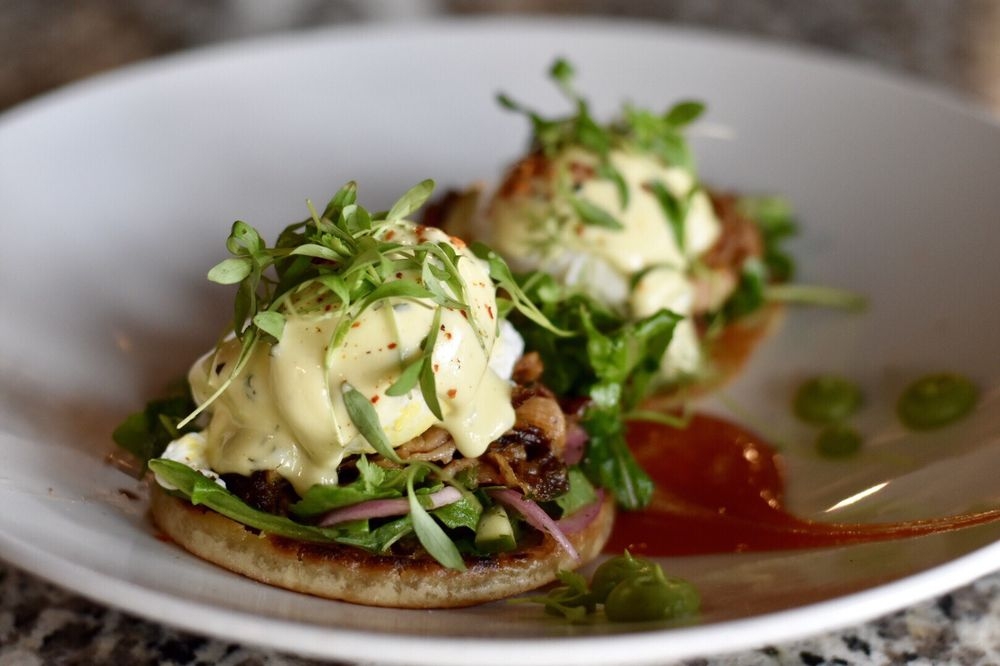 Photo courtesy of Yelper Mindy B
"I had biscuits and gravy. The food was ON point... The meal had huge chunks of tasty sage breakfast sausage, and the gravy was definitely from scratch." - Yelp Elite Rebekah E
"A perfect place for a familial brunch. Great service and atmosphere. The brie flappers are darn tasty and the portion is shareable...huge!" - Yelp Elite Maggie H
Brunch Hours: 7 a.m.-3 p.m. daily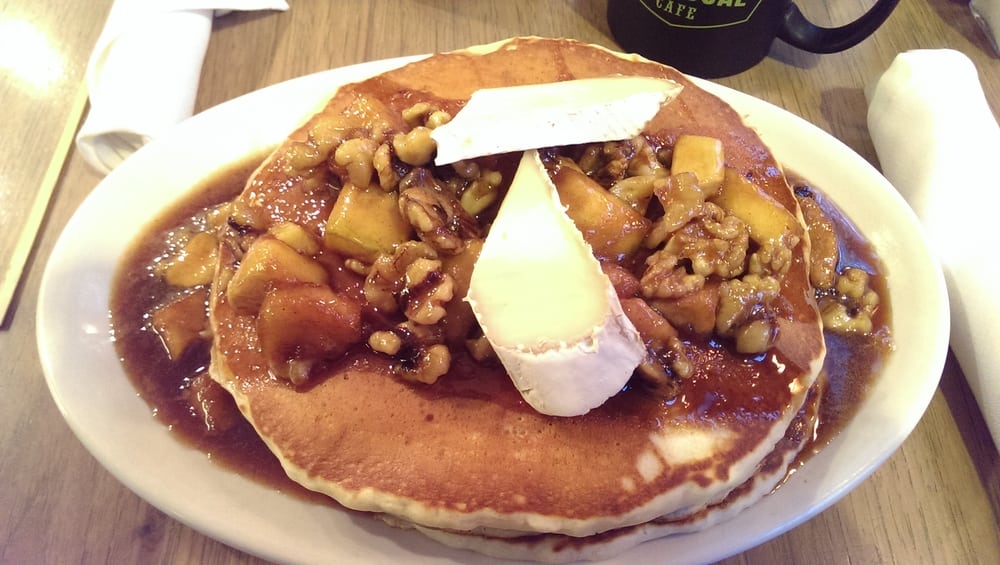 Photo courtesy of Yelp Elite Catherine C
"Perfect for brunch with friends or family. Plenty of coffee creations, cocktails and flavorful plates designed to share. I recommend visiting with a group so you can try different dishes (they are like tapas style but bigger portions).
Everything was delicious...at the end we wanted to try sweets or specialty coffees but couldn't make it...we hope to visit again and try more things!" - Yelp Elite Sarita E
"This is a fun, gorgeous new place to enjoy breakfast in St Paul. The restaurant used to be an old firehouse and brings that classy brick charm to its hip decor." - Yelp Elite Joy D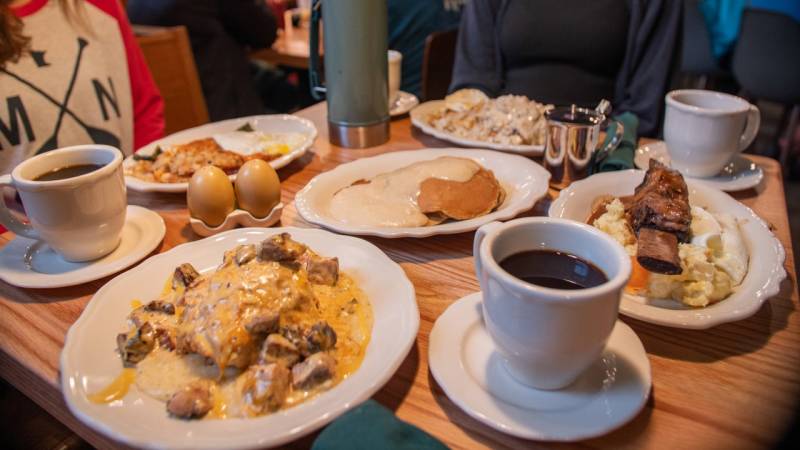 We'd love to hear where you're brunching this season. Let us know on Facebook, Twitter or Instagram with the hashtag #MYSAINTPAUL. If your favorites didn't make our list, give them some love with a review on Yelp!