The Best Ice Cream in Saint Paul
We don't know why you'd scream for ice cream when you could just eat it.
The perfect summer day in the Midwest starts on the water and ends at an ice cream shop. When we're looking for a cool treat, here's where we'll be.
Grand Ole Creamery

If you know your Saint Paul sweets, then you aren't at all surprised that this is first on the list. Grand Ole Creamery is one of the essential Twin Cities ice cream shops — and it's the perfect way to top off a day on Grand Avenue. When former President Obama visited Saint Paul in 2014, he made a stop at the Creamery.
Cold Front
If you love coffee as much as you love ice cream, Cold Front is the stop for you. Not only does Cold Front provide a great ice cream and coffee experience, but it's also a soda fountain that offers house-made pops. Stop in for a waffle cone or an ice cream flight if you just can't decide on one flavor.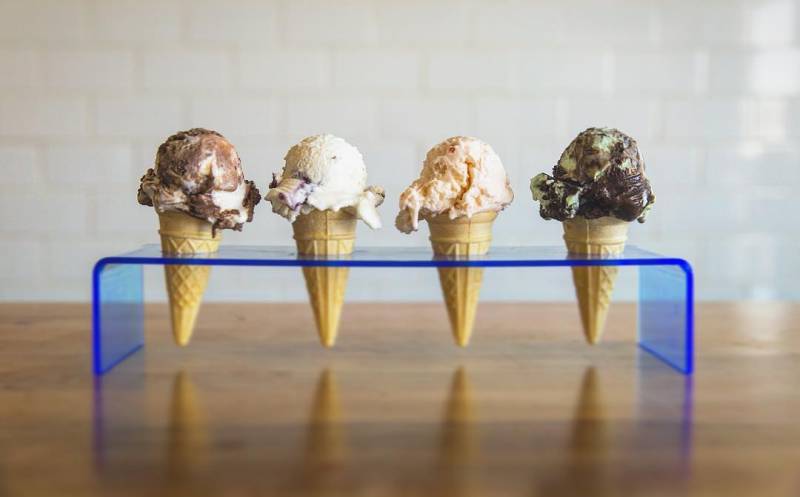 Treats
When you mix ice cream, cereal and boba tea, you're going to have a good time. Grand Avenue's newest sweets shop, Treats, is serving up delicious (and highly instagrammable) cups, cones and bowls in all sorts of tasty combinations.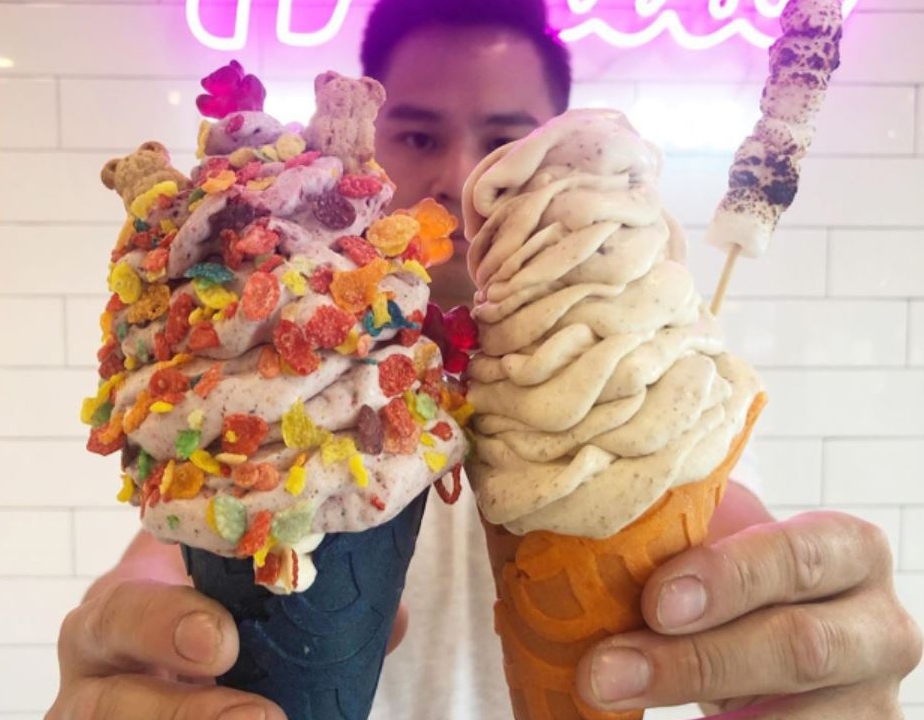 Photo: IG's @eatswithjason
2 Scoops
2 Scoops Ice Cream Eatery is the newest kid on the ice cream block, serving up an array of at least 18 different delicious ice cream choices as well as hot food.
Cossetta's
Saint Paul staple Cossetta's has some of the best desserts in the metro, and the gelato at the Italian eatery is fantastic. We doubt you'll find another restaurant that makes 11 gelatos and eight sorbets that are as wonderful as Cossetta's.
Nelson's
Although we owe the original Nelson's to Stillwater, Minnesota, the only place to get a (massive, insanely giant) child's scoop in the cities is on Snelling Ave. in Saint Paul. The lines might be long at this family-owned ice cream shop, but it's worth the treat — especially if you can snag a spot at one of the outdoor tables.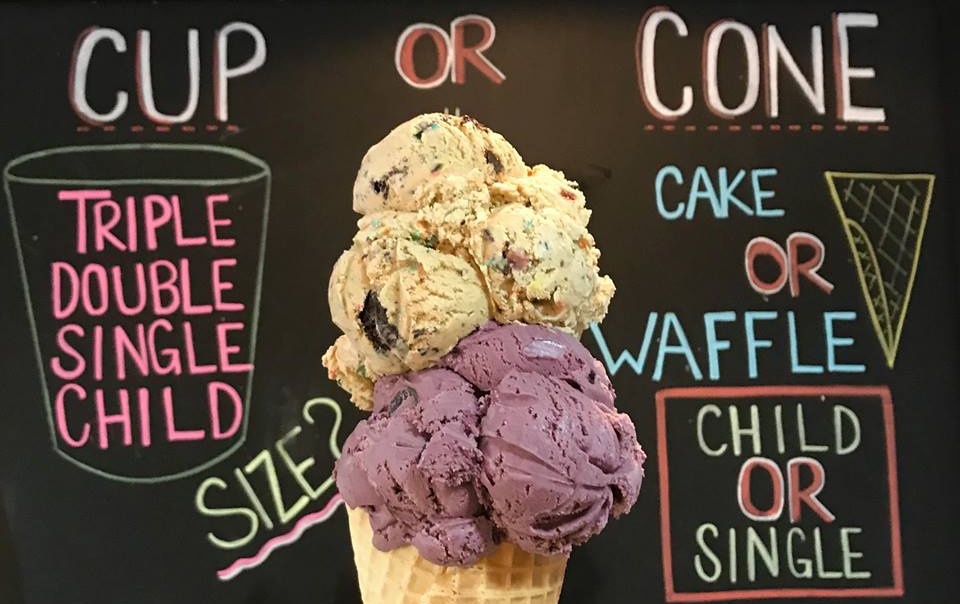 Dar's Double Scoop
After a day out at Como Zoo or Lake Phalen, make your way to Saint Paul's north end for pizza and ice cream at Dar's Double Scoop. Dar's is open year-round, and it's a great neighborhood hangout with great service and low prices.
Wonders Ice Cream
In case you didn't believe that the Thai rolled ice cream thing was catching on, Wonders also serves up the trendy dessert on University. The self-proclaimed "Hibachi of Ice Cream" even serves a specialty Rolled Ice Cream Taco, which is basically an Instagrammer's dream.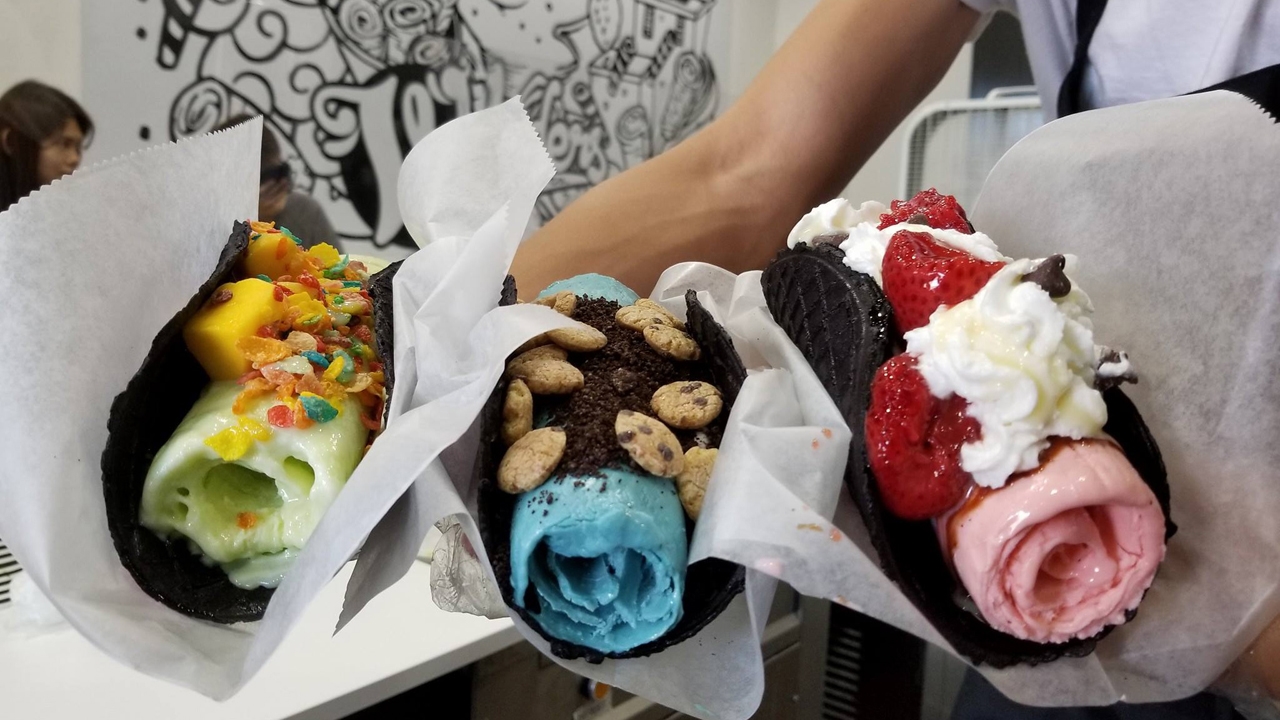 Conny's Creamy Cone
On hot summer days, you'll always find a line around the block at Conny's Creamy Cone. Dale Street's iconic ice cream walk-up has been delighting the neighborhood since 1996. Be sure to get your fix of the tastiest soft-serve around before Conny's closes up shop for the winter.
Icy Cup
This West Side community staple and home of the West Side Farmers Market serves up familiar favorites like Icy Blasts and D Bars, but it also serves up a variety of coffee drinks and food.

We know you probably have another amazing ice cream shop you frequent in Saint Paul. Let us know where you're grabbing a cone on Facebook, Instagram and Twitter using the hashtag #MYSAINTPAUL.