History of Can Can Wonderland
Can Can Wonderland? The name is a nod to the building's history, which once served as a sprawling complex that manufactured metal food cans for Carnation, Campbell's Soup, and Del Monte, as the largest tin can factory in the country – American Can. It's also tied to the French populist art movement, Can Can.
Can Can Wonderland Mini Golf Course
18 holes from 18 artists. Chosen from a pool of 200 proposals, each hole was designed by a local artist. The course begins with a State Fair-themed hole No. 1 and moves into a natural disaster hole, complete with a ground-shaking earthquake and floor to ceiling spinning tornado. From there, patrons putt through crazy obstacles ranging from Grandma's 1970s living room to a giant hot pink wooly mammoth who arrived via Hot Tub Time Machine. Not to be without a Prince tribute, the course finishes with "The Mini-Golf Hole Formerly Known as the Longest Hole" which is, of course, purple.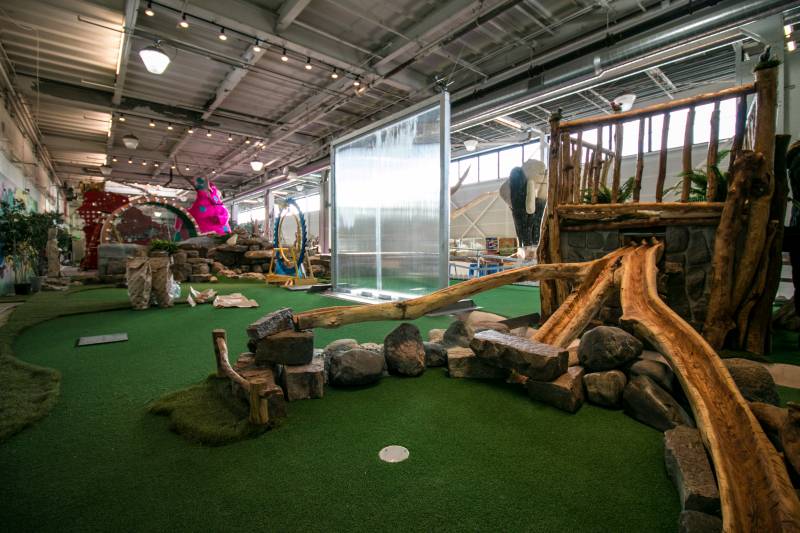 Can Can Wonderland Prices
Free to watch, pay to play. There's no cost to enter Can Can Wonderland, but a round of mini-golf costs $12 for adults and $9 for kids under 12, seniors and veterans. You can also play numerous arcade games for the cost of a few quarters.
Can Can Wonderland Pinball and Arcade
"But, I don't like mini-golf." Lucky for those who don't prefer sports of the mini-variety, Can Can Wonderland has a "Boardwalk of Amusements" which contains a variety of pinball and arcade games dating back to the 1920s. There's even an old-timey photo booth for those looking to get extra vintage.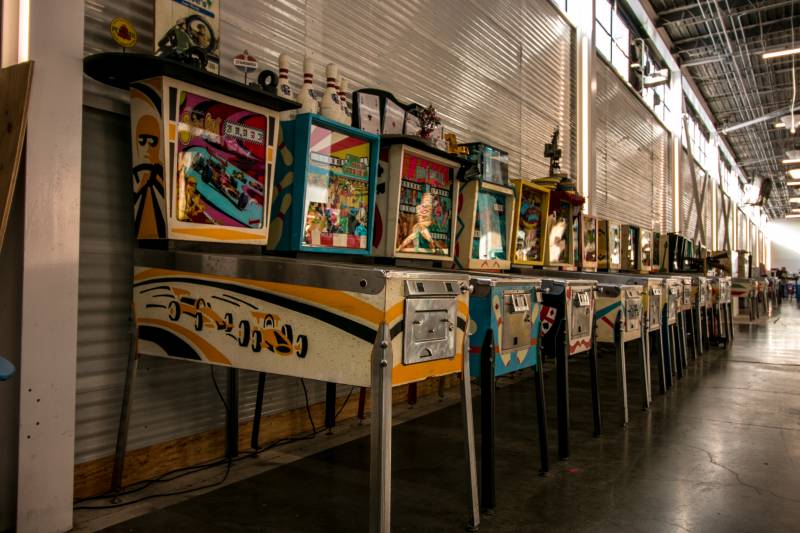 Can Can Wonderland Events
Bonus black box theaters. But wait, there's more! Upon walking in, you are greeted by the larger of two theaters housed within Can Can Wonderland. The versatile stages hosts everything from concerts and open mic nights to masquerade parties and wrestling matches. Check the event schedule to see what's happening this week.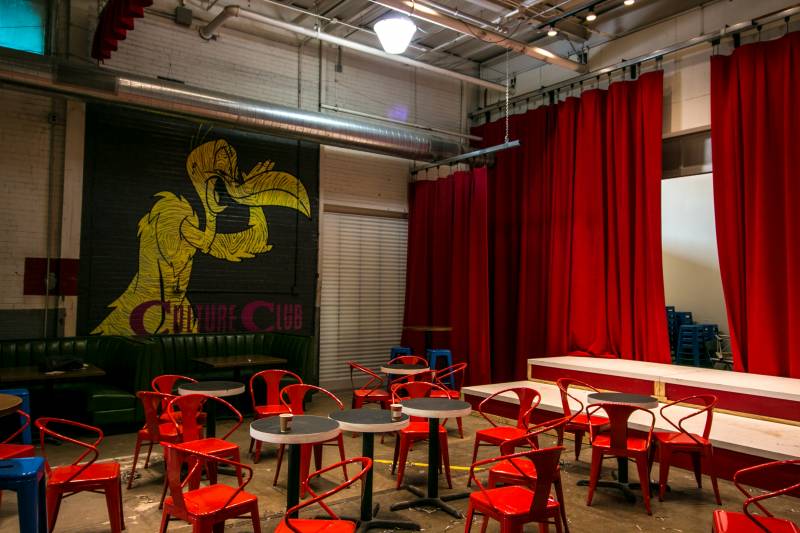 Can Can Wonderland Food and Drinks
As far as drinks go, there's a pretty good chance you've never seen anything like this before. "That Carrot Drink" (a rum-based carrot drink served in a gardening planter and topped with edible dirt), "Sailing the Seas of Cheese" (a blue cheese infused gin concoction), and three boozy slushies are a mere five of 17 total creations from the Twin Cities cocktail gurus at Bittercube. Pick your favorite cereal at the soda fountain and the bartender will blend it into a decadent malt with all of the fixings. Keep it kiddie or add in the hard stuff to make it an adult. Did we mention house-made soda and soft serve? Yeah, they have that too.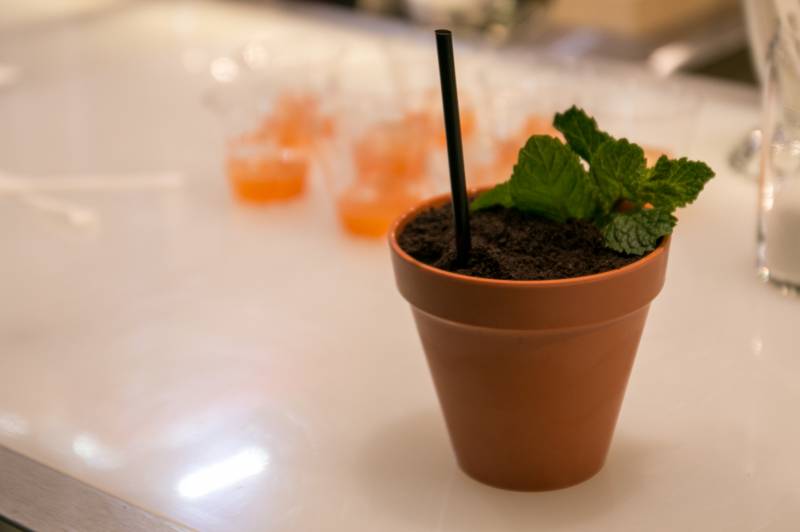 Once you've got your fix of drinks and desserts, the team at Can Can will be sure you don't leave hungry. Try any one of the six fancy hot dogs or artisan grilled cheeses. If you're feeling super adventurous, go for the cotton candy wrapped bacon on a stick sprinkled with bourbon syrup.
Can Can Wonderland Parking
Can Can has an underground lot with 100 spaces as well as a limited space lot around back—look for the smokestack and the red door. You can also just hop on the Metro Transit Green Line and not worry about it.
Can Can Wonderland
755 Prior Ave N, Suite #004
Saint Paul, MN, 55104