2021 Fall Events in Saint Paul
Get ready for an awesome autumn with these fall events in #MYSAINTPAUL.
Cooler temps and fall colors create the perfect setting for these September and October festivals and things to do in St. Paul.
Saint Paul Oktoberfest | Sept. 10-11

Kick-off Oktoberfest at the Germanic American Institute's Saint Paul Oktoberfest. Hosted on the beautiful grounds of the GAI on Summit Avenue, the event will include German music, food, vendors, and lots of beer, of course. The event itself is free, but $5 beer wristbands are required for alcohol purchases.
Selby Avenue Jazz Fest | Sept. 11
A full, free day of great jazz from "just down the block," Selby Avenue Jazz Fest celebrates 20 years of local, regional, national, and international performers. Four Grammy winners and eight Grammy-nominees as well as numerous regional and national award winners have graced the JazzFest stage. Plus a Health & Wellness Village, Family Fun Zone, Village Marketplace with local merchants and area nonprofits, and of course, food.
BLOCKTOBER FEST 2021 | Sept. 11
BLOCKTOBER FEST hosted by Dual Citizen Brewing Company returns to Saint Paul. The festival includes fresh brews, amazing vendors and music from NUR-D, Solid Gold, Bruise Violet and Mae Simpson.
Saint Paul Classic Bike Tour | Sept. 12
Join more than 1,800 riders in exploring the Capital City's gorgeous park system on two wheels at the annual Saint Paul Classic Bike Tour. Choose from the 14, 29 or 32-mile route and enjoy beverages, treats and live music at rest stops along the way.
Twin Cities Jazz Festival | Sept. 17-18
Traditionally held mid-June, this popular festival has moved to September for 2021. It may be a different season, but you'll still enjoy the same fantastic jazz music in Lowertown's beautiful Mears Park. Headliners include Grammy award-winning trombonist Delfeayo Marsalis & his Quintet, NEA Jazz Master Kenny Barron, and the Emmet Cohen Trio featuring Patrick Bartley.
Selby Stroll | Sept. 25
What better way to enjoy a fall Saturday than strolling the shops and restaurants along Selby Avenue? Businesses from Fairview Ave to Saratoga Ave, will have live music, outdoor and patio dining, sidewalk sales, and special promotions throughout the day.
Fall Art Crawl | Sept. through Dec.
The Saint Paul Art Crawl is extending from a one-weekend event for its 30th anniversary - events will take place from September to December 2021. Galleries and studios through Lowertown and beyond will showcase unique works from talented artists in a variety of Saint Paul neighborhoods.
Rails & Ales: Light Rail Brewery Crawl | Oct. 1-3
If you love Twin Cities beer, you won't want to miss this one. GetKnit's self-guided crawl will take you to 18 craft breweries along the Green Line Light Rail. Over the course of 3 days, you'll be able to visit as many taprooms as you can or make it a weekend affair visiting old favorites and discovering new ones. No matter how you choose to "crawl", it's the perfect way to sip some ales and ride some rails this fall!
Medtronic Twin Cities Marathon | Oct. 3
Ignite your inner athlete at the most beautiful urban marathon in America. The route begins at Minneapolis' US Bank Stadium and winds around iconic lakes such as Isles, Bde Maka Ska, Harriet and Nokomis before crossing into Saint Paul, finishing at the gorgeous Minnesota State Capitol. If 26.2 isn't for you, the weekend also includes 5K, 10K, 10-mile, and other fun family events starting Saturday, Oct. 2.
Twin Cities Oktoberfest | Oct. 8-9
Don't put away your lederhosen just yet. Those who didn't get their Oktoberfest fix in September can soak in the Germanic experience at the 11th anniversary of this two-day celebration in the Progress Center at the Minnesota State Fair. Enjoy traditional foods, performances, games, and vendors.
Oysterfest 2021: Year of the Oyster Feast | Oct. 10
Oysterfest pivots for a second year, this time bringing you Oyster FEAST. Hosted by Meritage, event includes live jazz, oyster farmers on-premise and a casual seafood feast (you're encouraged to order your oysters ahead to ensure availability). A virtual feast is also available: order your backyard Oyster Kits and watch the live stream of the Southside Aces.
Summit 35th Anniversary Party | Oct. 16
Celebrate 35 years of Saint Paul's original craft brew at the Summit Brewing 35th Anniversary Party. Grab a beer in the now open Ratskeller, enjoy some snacks from Dark Horse, Lone Oak Grill or New Bohemia and catch some live music. In classic Summit fashion, the party will happen rain or shine.
Monster Dash | Oct. 31
The largest Halloween race in the upper Midwest returns to Saint Paul. Throw on a costume and take on the 10K or 5K starting and ending at Upper Landing Park.
Monster Bash 2021 Halloween Music Festival | Oct. 30
Lake Monster Brewing and 89.3 The Current present this day-long music festival featuring Jadeyn James, Apollo Cobra, Annie Mack and Black Eyed Snakes. Be ready for lots of specialty beers from the Cask Cave and some serious competition in the Costume Contest. Advance tickets are $9 - doors opens at 1pm and music starts at 2pm.
For more Halloween festivities, check out our list of 2021 Halloween events.
In addition to all of these great events, we've also got some other ideas for how you can spend a weekend enjoying all the beauty fall has to offer.
As always, show us how much fun you're having by sharing with us on Facebook, Instagram and Twitter using the hashtag #MYSAINTPAUL.
Wondering how to celebrate Halloween in 2021? We've put together a list of festivities for you to get your ghoul and goblin on in #MYSAINTPAUL.
Learn More
Make sure you don't miss out on any of the fun with this list of things to do throughout Saint Paul this fall.
Learn More
Add some Capital City love to your feed by snapping a photo at the most Instagram-worthy locations in Saint Paul. Find each location using our helpful map!
Learn More
Galleries throughout Saint Paul Saint Paul, Minnesota 55101 Saint Paul Website >
Saint Paul Art CrawlGalleries throughout Saint Paul
Saint Paul, Minnesota 55101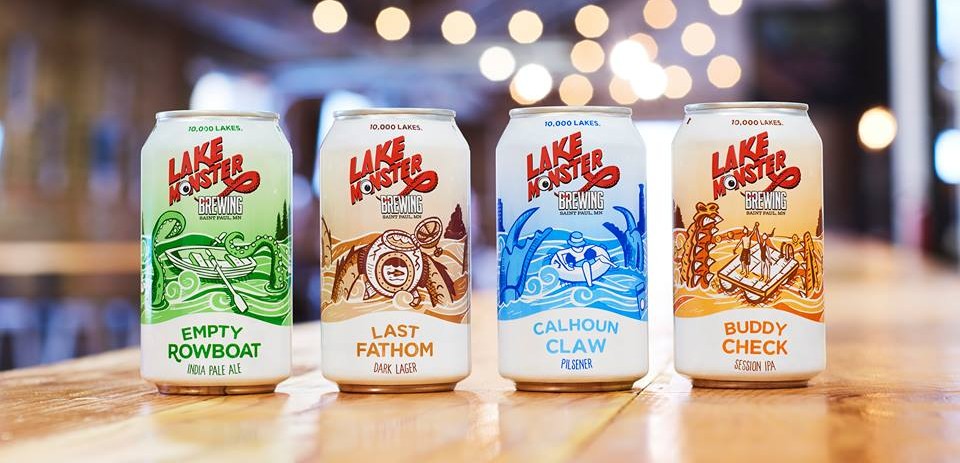 236 East 6th Street Sant Paul, Minnesota 55101 Lowertown Website >
Twin Cities In Motion2635 University Ave W, Suite 190
Saint Paul, Minnesota 55114