MY ITINERARY (

0

)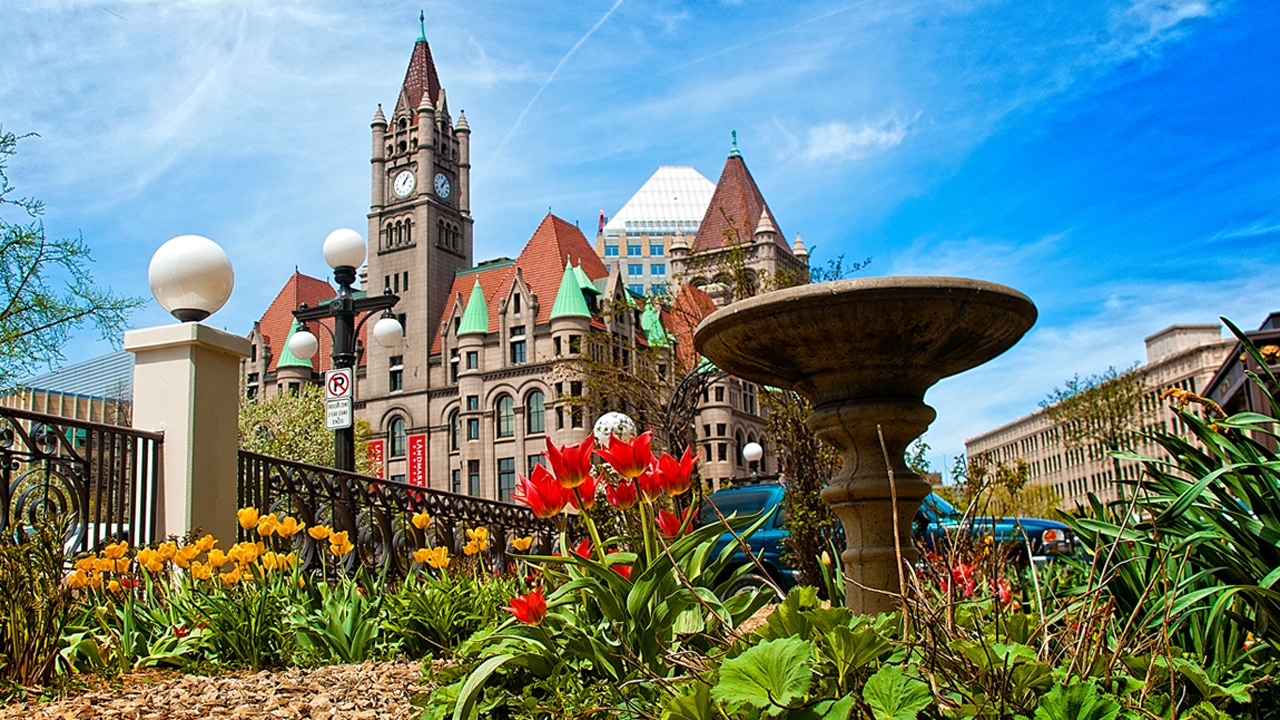 Kill an Hour in Downtown Saint Paul
Got an hour to kill between sessions? Here are some things you can do downtown in 60 minutes or less.
It seems no matter where your convention is being held, or what industry the convention supports, you're going to find yourself with a free at some point in time. It may be an extended networking break or you may just want to dip out over lunch.
When this happens during your convention in Saint Paul, there are a number of things you can do to kill an hour in close proximity to the convention center that will take you a little deeper into Saint Paul's history.
Selfies with Saint Paulites

Every city is proud of their homegrown celebrities and Saint Paul is no different. Several of our local heroes are commemorated with bronze statues close to Saint Paul RiverCentre, including 1980 Miracle on Ice Olympic Hockey Coach Herb Brooks, literary genius F. Scott Fitzgerald and Peanuts cartoonist Charles M. Schulz—you'll find his characters that are bronzed throughout downtown. Take a short walk out the back of the convention center towards iconic Rice Park and you'll find these statues for a quick selfie.
Estimated time: 15 minutes

The River Runs Through Us
Saint Paul is the capital city of the headwaters state of the Mississippi River, the most iconic river in the United States, and there are numerous ways for you to connect with it while you're in town.
Walk across Kellogg Blvd to the Mississippi River Visitor Center located in the Science Museum of Minnesota for a vast collection of river knowledge from National Park Services Rangers. Find river-related gifts and other educational materials. Check for hours of operation
Estimated time: 30 minutes

Another great way to connect with the river is visually at the overlook by the Science Museum. This area provides vast views of the river, interpretive signage and a comfortable area to let your mind wander back to the days of Mark Twain.
Estimated time: 20 minutes



For those with a full hour to kill and the desire to dip your toes in the most iconic river in the United States, opportunity awaits. Walk out of Saint Paul RiverCentre towards the Wabasha Street Bridge. Walk half way across the bridge (be sure to enjoy the views) before stopping at the pedestrian staircase. Take the stairs down to Raspberry Island where you'll find access to the river.
Estimated time: 60 minutes

Yes, we have a Gangster Past
Much like Chicago or Hot Springs, Arkansas, Saint Paul has a storied gangster past from the 1930s. There are a lot of spots around Saint Paul that were part of the gangster era but maybe none more than Landmark Center where John Dillinger's girlfriend was tried for aiding and abetting him while in Saint Paul. Walk into the very courtroom in which she was tried (and nearly escaped). Check out the basement museum for an easy to understand look back at what was affectionately known as the "O'Connor System."
Estimated time: 40 minutes

All Aboard
Take a walk to Lowertown's Union Depot, a transportation hub that has served Saint Paul since 1926 (the original was actually built in 1881, but later burned down). Explore the station yourself or learn about the history and renovation of the building with a one-hour public tour available every other Tuesday at 11 a.m. You'll also find the world record largest Lite-Brite display here.
Estimated time: 60 minutes
Take Me to Church
Head up the hill to the highest point in downtown Saint Paul to the breathtaking Cathedral of Saint Paul. Open hours are from 7 a.m.-6 p.m. Sunday-Friday. Take a self-guided tour using the $2 booklet in the brochure rack or swing in for a daily guided tour, 1 p.m. Tuesday-Friday.
Estimated time: 60 minutes
Hungry Meets History
Don't get us wrong—our convention center food is really good, but if you'd rather get away from fellow conventioneers and explore the downtown to get a bite, might we recommend Mickey's? Open 24/7/365, this historic gem serves up greasy spoon options like omelets, patty melts, even pork chops! (Don't go here for a salad.) House rules include no smoking, no checks, no take out. The iconic restaurant has seen its fair share of celebrity patrons, as well as making cameo appearances in Jingle All the Way, Prairie Home Companion and Mighty Ducks. Also recommended for that post convention-related party meal—you know, that one after bar close.
Estimated time: 60 minutes

Got a sweet tooth? Make a stop at Candyland. Since 1932, this world-famous candy shop has been keeping dentists employed by selling all sorts of sugary goodness and popcorn. You may have heard big name popcorn makers use the name "Chicago Mix." Bet you didn't know it originated right here in Saint Paul—Candyland even has the trademark to prove it. It's a definite must-try.
Estimated Time: 30 minutes (sometimes there's a line)
Share with us how you spent your hour on Facebook, Twitter or Instagram using the hashtag #MYSAINTPAUL!
Suggested Content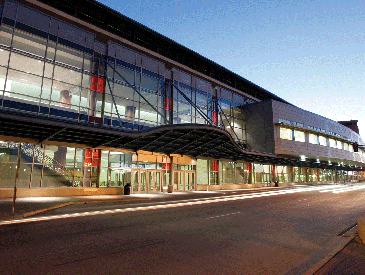 Plan Your Meeting
Connect with your conference attendees on a more personal level in Saint Paul.
More Info