Shop Saint Paul: Downtown
Shop the day away in Saint Paul's historic downtown.
Clothing and Accessories
Heimie's Haberdashery
When it comes to shopping downtown, Heimie's is the original (and arguably the most famous). This men's specialty shop has been doing business in the historic Hamm Building since 1921 and has plans to double in size to make space for a cigar patio, fine coffee and more.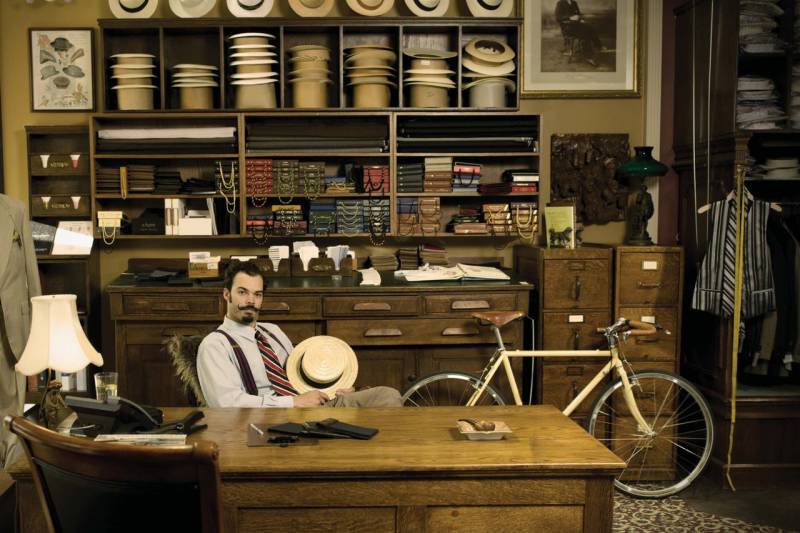 Gypsy Moon
The Pioneer Endicott building is now home to Gypsy Moon's second location. Like the original shop in Saint Paul's Mac-Groveland neighborhood, this whimsical boutique carries home goods, clothing, jewelry, gifts and more.
Landmarket Gift Shop
There's no formal "Saint Paul" gift shop but, if anything comes close, it's Landmarket Gift Shop. Located in the Visitor Information Center of Landmark Center, the shop sells books, accessories, cards, and clothing to commemorate your visit to the historic building and surrounding Capital City.
Landmark Jewelers
Looking for a little sparkle? Landmark Jewelers brings over 125 years of combined jewelry experience to downtown. With exquisite Italian lines and various trunk shows throughout the year, there's no shortage of bling at Landmark.
Leather Works Minnesota
Handmade dry goods made right here in Saint Paul. Leather Works Minnesota produces and sells meticulously crafted bags, belts, and other leather accessories.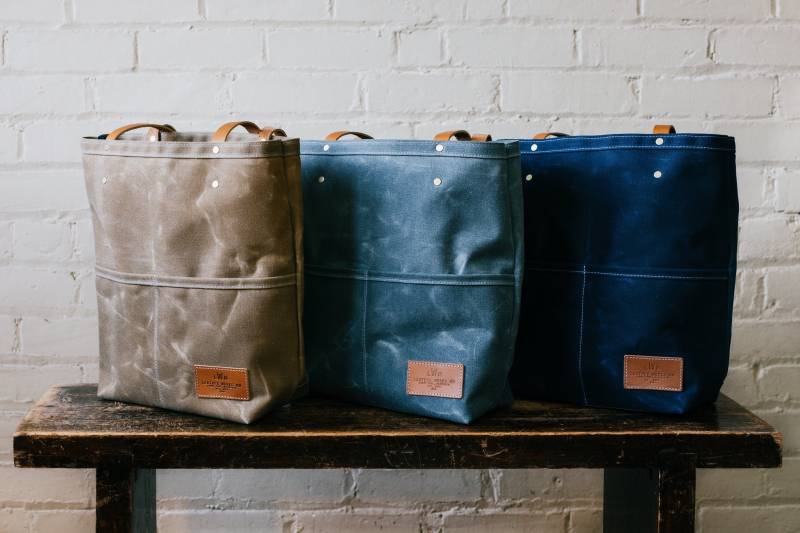 Music and Books
Eclipse Records
Get your vinyl on at Eclipse Records, a vinyl-only record store specializing in new and used rock albums. Not exclusive to the head-banging type, you'll also find jazz, hip-hop, folk, classical and a variety of other genres.
Subtext
Formerly housed beneath the iconic Nina's Coffee Cafe, Subtext is downtown's only independent bookstore. Bookworms and casual readers alike are sure to find something to dig their nose into at this shop focusing on fiction, poetry, history and literary non-fiction.
Foodie Finds
Almanac Fish and Peterson Craftsman Meats
Surf and turf, anyone? Bring home the finest meats and freshest seafood from the experts at Almanac Fish and Peterson Craftsman Meats, located inside Lowertown's Market House Collaborative space.
Candyland
What Heimie's is to menswear, Candyland is to sweets. This iconic shop has been delighting folks of all ages for over 80 years with gourmet chocolate, candy, and their famous Chicago Mix popcorn.
Legacy Chocolates
Candyland isn't the only place to satisfy your sweet tooth. Legacy Chocolates, housed in the Pioneer Endicott building, is a local favorite for handcrafted chocolate, coffee, and baked goods.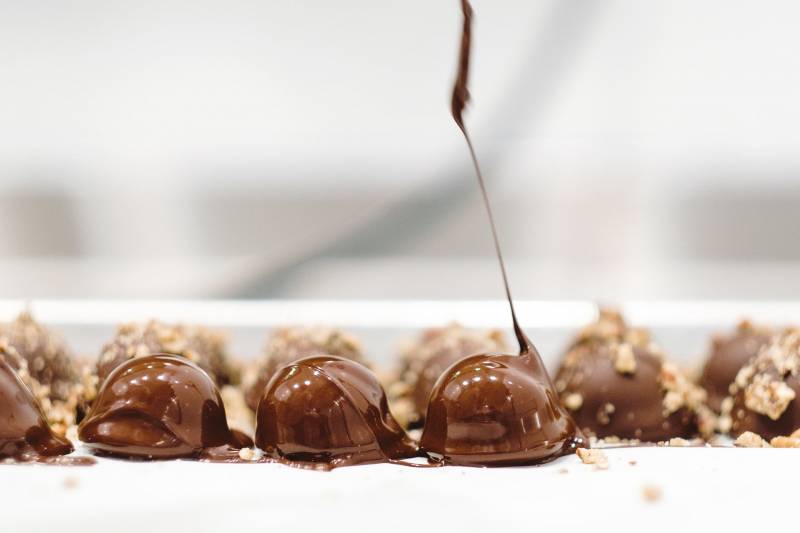 Museum Marvels
Minnesota Children's Museum
What better place to find children's toys and games than a place that built an entire museum out of them? Find all sorts of fun gifts for your little ones at the Minnesota Children's Museum.
Minnesota History Center
Gifts for history buffs and fans of Minnesota alike. The Minnesota History Center store carries a broad selection of exhibit-related gifts and books, as well as handcrafted items from a variety of Minnesota makers and companies.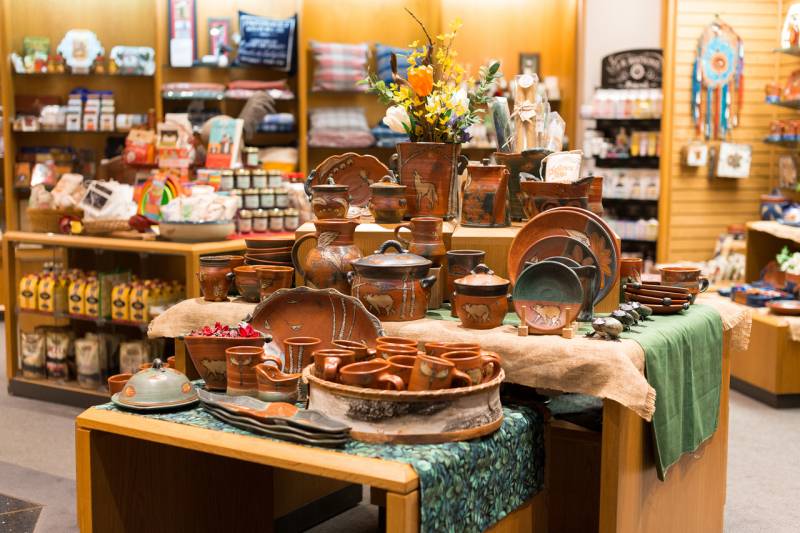 Science Museum of Minnesota
After geeking out at the museum, geek out over all of the kits, games, books, and artwork at the Science Museum's Explore Store. Stranger Things fans, this is where you'll find that awesome Thunder Lizard sweatshirt made famous by Dustin (assuming there are any left in stock, of course).
Other Specialty Stores
Anthony Scornavacco Antiques
With over 40 years of experience, Anthony Scornavacco knows a thing or two about antiques. His downtown antique shop includes hand-selected furniture, jewelry, china and silver from the 17th, 18th and 19th centuries.
AZ Gallery
The AZ Gallery's gift shop gives you the opportunity to bring a little piece of the artist co-op home with you. The store sells unique and affordable glass, pottery, cards, and other accessories.
Lowertown Bike Shop
In the market for a new set of wheels?​ ​Lowertown Bike Shop can help with that, as well as any of tune-up or repair needs.
Hockey Lodge
Our state. Our team. Our ice. Our hockey lodge. Xcel Energy Center's Hockey Lodge is where you'll find the latest Minnesota Wild gear and all sorts of awesome State of Hockey things.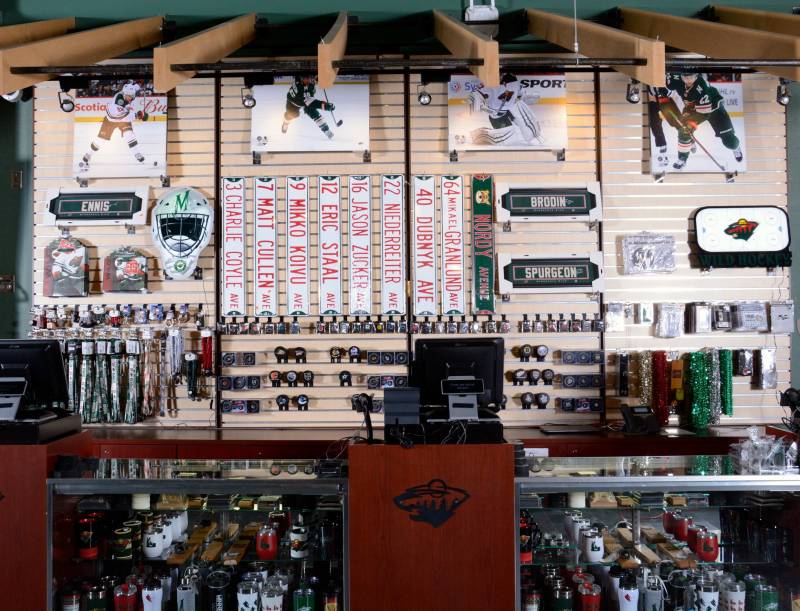 Pocket Full of Posies
Because every downtown needs a flower shop. This Pioneer Endicott store is your go-to for fresh and beautiful floral arrangements.
Sonnen's Pet Shop
Minnesota's first-ever pet shop—no, really. Another original in the downtown retail scene, Sonnen's has been Saint Paul's resident expert for all things animal since 1932.
St. Paul Saints Shop
Rep the Capital City's loveable boys of summer with caps, jerseys, accessories and more from the St. Paul Saints Pro Shop.
Nearby on West 7th
Though not part of downtown proper, the following stores are a short walking distance from Xcel Energy Center and Rice Park.
Cossetta's
Cossetta's is probably most famous for tasty quick-serve pizza and pasta, but they've also got a robust market offering meats, cheeses, breads, desserts and just about any other delicious imported Italian product you can think of.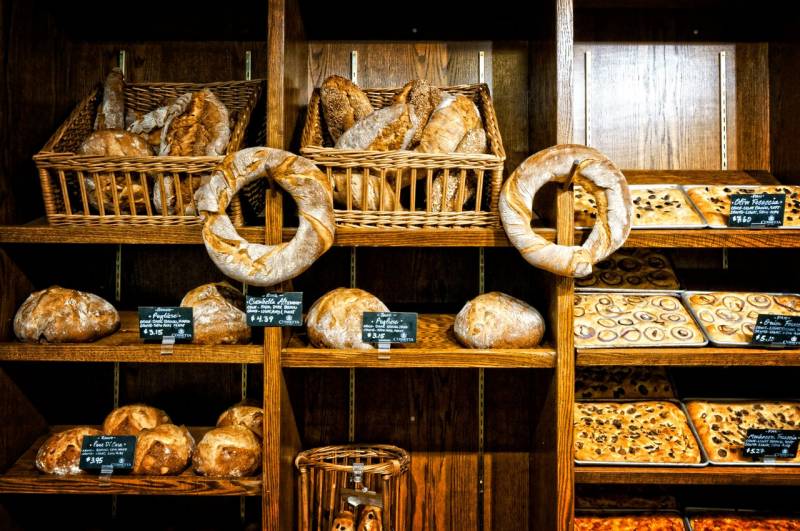 Maharaja's
A West 7th staple, Maharaja's is one of the funkiest shops around. This one-of-a-kind shop features a wide range of eclectic and vintage items.
Scout
Outdoor enthusiasts and trendy shoppers will love Scout's selection of nature-inspired clothing and gifts. Added bonus that this charming little West 7th shop prioritizes environmentally conscious materials, manufacturers and contributors.
Wescott's Station Antiques
One of the most famous antique shops in Saint Paul, Wescott Station carries all sorts of rare furniture, memorabilia, and stained glass windows.
Markets
We love to support local makers, farmers, and suppliers here in Saint Paul. Catch them all in one place at one of the Capital City's many seasonal and year-round markets.
St. Paul Farmers Market
There's nothing quite like a morning at Saint Paul's bustling outdoor farmers market, adjacent to Lowertown's CHS Field. In the winter, the magic moves inside to the gorgeous Market House Building.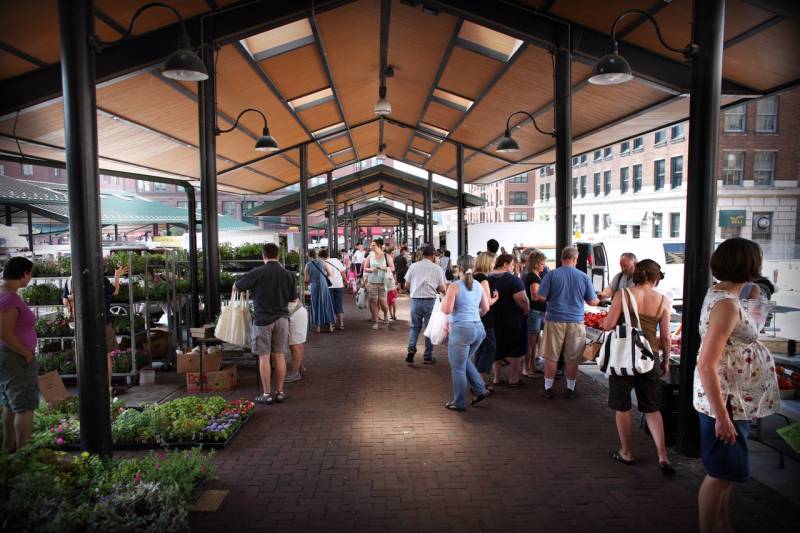 Shopcicle
Once a month, a themed Shopcicle market pops up at Lowertown's Union Depot. The market features local makers in various categories like food and beverage, female artisans and philanthropic craftspeople. Keep tabs on their website for information on upcoming events.
Lowertown Pop
Lowertown Pop is an annual pop-up market at Union Depot featuring exclusively Minnesotan artisans and craftspeople. 2019's market will take place on Saturday, March 30.
European Christmas Market
Holiday shopping is always fun and festive at Saint Paul's famous European Christmas Market. Inspired by Europe's open-air Christkindlmarkts, this weekend showcase at Union Depot is one of the most popular events in Saint Paul.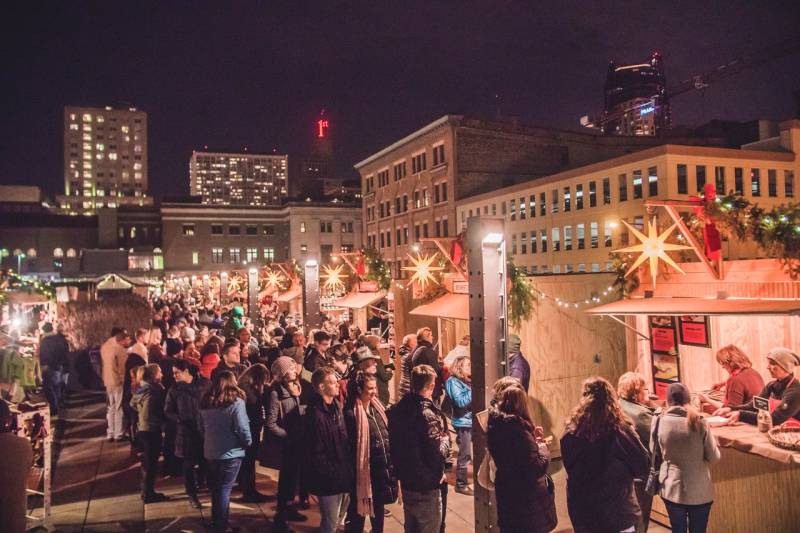 Landmark Center Holiday Bazaar
Another holiday must is Landmark Center's annual Holiday Bazaar. The historic Saint Paul building has been hosting the old-fashioned bazaar featuring handcrafted gifts for over 40 years.
What's your favorite downtown spot for a little retail therapy? Let us know using the hashtag #MYSAINTPAUL on Facebook, Instagram, and Twitter!