MY ITINERARY (

0

)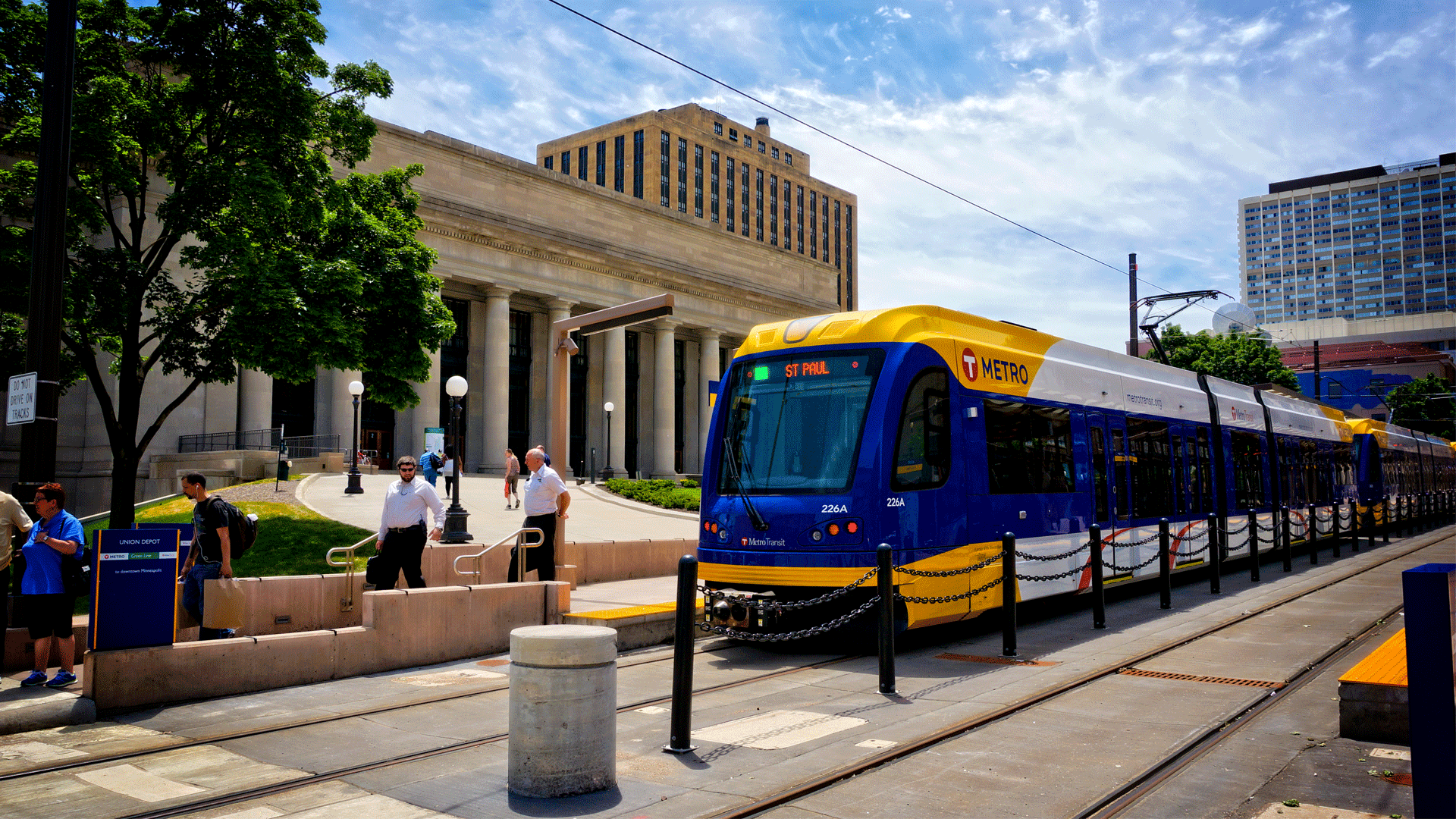 Free Rides on Metro Transit Jan. 20
Metro Transit Free Rides
Ride Free on buses and light rail to Red Bull Crashed Ice and the Crashed Ice Village from noon - 1 a.m. with a free downloadable pass from Metro Transit.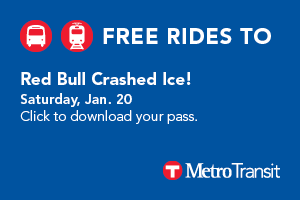 Through partnership with Metro Transit, visitors to downtown can ride free on buses and light rail on Saturday, Jan. 20, from noon to 1 a.m. To receive your free ride voucher for Red Bull Crashed Ice click here or cick the blue button to the right.
Determine your route using the interactive Trip Planner map here. The main routes running near the event are the 54, 74, 21 and Green Line.
Special thanks to Metro Transit for arranging this awesome way to get to and from downtown Saint Paul without using a car. Use that money you would have spent to park on beer, or food or maybe a can of Red Bull!
Sunday, Sep 26, 2021
Mostly cloudy throughout the day.

High:

77°

low:

51°

Chance of Rain

0%

Wind:

S at 5 MPH

Clear throughout the day.

High:

76°

low:

56°

Chance of Rain

0%

Wind:

NE at 5 MPH

Clear throughout the day.

High:

79°

low:

56°

Chance of Rain

0%

Wind:

SE at 8 MPH

Mostly cloudy throughout the day.

High:

83°

low:

61°

Chance of Rain

3%

Wind:

SE at 9 MPH

Light rain in the evening and overnight.

High:

77°

low:

62°

Chance of Rain

79%

Wind:

SE at 5 MPH

Rain in the morning and afternoon.

High:

71°

low:

60°

Chance of Rain

96%

Wind:

E at 7 MPH

Possible light rain overnight.

High:

70°

low:

63°

Chance of Rain

38%

Wind:

SE at 3 MPH

Light rain until morning, starting again in the evening.

High:

69°

low:

62°

Chance of Rain

95%

Wind:

SE at 5 MPH