MY ITINERARY (

0

)
Insider's Guide to the Minnesota State Fair
Insider tips and tricks to help you make the most out of the Great Minnesota Get Together in 2020. Find everything you need to know about the Minnesota State Fair here.
Unfortunately, the 2020 Minnesota State Fair is canceled due to COVID-19. Next year's festival is scheduled for Aug. 26th through Sept. 6th, 2021. We can't wait to see you there!
Although we are unable to gather and celebrate our community in our usual way, the Minnesota State Fair will host a fine arts exhibition this year in place of the fair. You can get an up-close look at Minnesota's best art from Aug. 27th through Sept. 7th, 2020. If you are unable to attend in person, there will be a free virtual catalog available. For more information on the exhibit, please visit the Minnesota State Fair's website.
This end-of-summer tradition is always held the 12 days leading up to and through Labor Day. The Minnesota State Fair is where you want to be for good food, great musical entertainment, and loads of fun! Come out to the fairgrounds and bring the family to enjoy all the rides!
---
The Minnesota State Fair By The Numbers
1859 - date of first Minnesota State Fair
1,997,320 - total record attendance (2017)
260,374 - daily record attendance (2016)
320 - acres of the fairgrounds
300 - food vendors
3,000,000 - cookies made daily by Sweet Martha's Cookie Jar
25,000 - ears of corn consumed daily by the Corn Roast
14 - dollars required to get you in the door
---
We're always looking to update our list of tips and tricks for a great State Fair experience. If there's something we missed, shout it out to us on Facebook, Instagram, and Twitter using the hashtag #MYSAINTPAUL! This is also where you can share all of your fantastic photos and Fair stories. Don't forget to swing by our booth in the Grandstand—see you in August!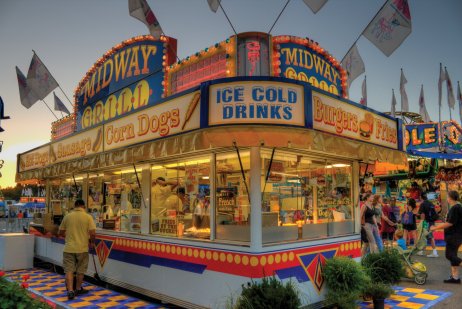 Pick your favorite food—there's a pretty good chance you'll find it deep-fried and/or on a stick somewhere on the fairgrounds. In between bites, fairgoers can also be found enjoying a variety of attractions. By no means a full listing, here are some of the things we recommend you don't miss.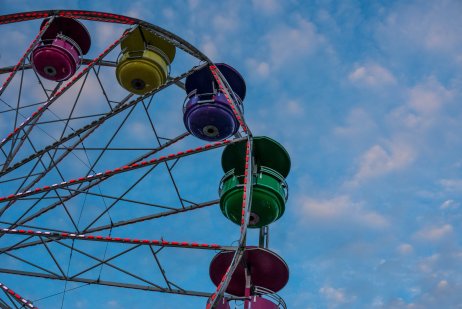 In between bites, fairgoers can be found enjoying a variety of attractions. By no means a full listing, here are some spots we recommend you don't miss.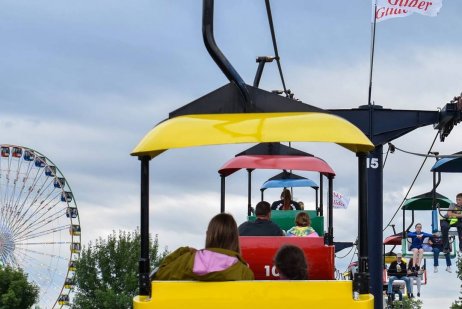 There are a few tricks to the trade when it comes to navigating the Minnesota State Fair. We hope these will help you skip the lines or save a few bucks.
You May Also Like
Suggested Content
SocialStream
Related Blog Posts
Thursday, Mar 04, 2021
Clear throughout the day.

High:

45°

low:

28°

Chance of Rain

13%

Wind:

SE at 4 MPH

Partly cloudy throughout the day.

High:

43°

low:

31°

Chance of Rain

17%

Wind:

SE at 3 MPH

Partly cloudy throughout the day.

High:

45°

low:

28°

Chance of Rain

20%

Wind:

SE at 5 MPH

Mostly cloudy throughout the day.

High:

49°

low:

34°

Chance of Rain

9%

Wind:

S at 12 MPH

Clear throughout the day.

High:

56°

low:

35°

Chance of Rain

7%

Wind:

SW at 4 MPH

Rain overnight.

High:

58°

low:

46°

Chance of Rain

23%

Wind:

S at 12 MPH

Rain in the morning and afternoon.

High:

57°

low:

40°

Chance of Rain

98%

Wind:

NW at 8 MPH

Partly cloudy throughout the day.

High:

41°

low:

29°

Chance of Rain

5%

Wind:

at 8 MPH