MY ITINERARY (

0

)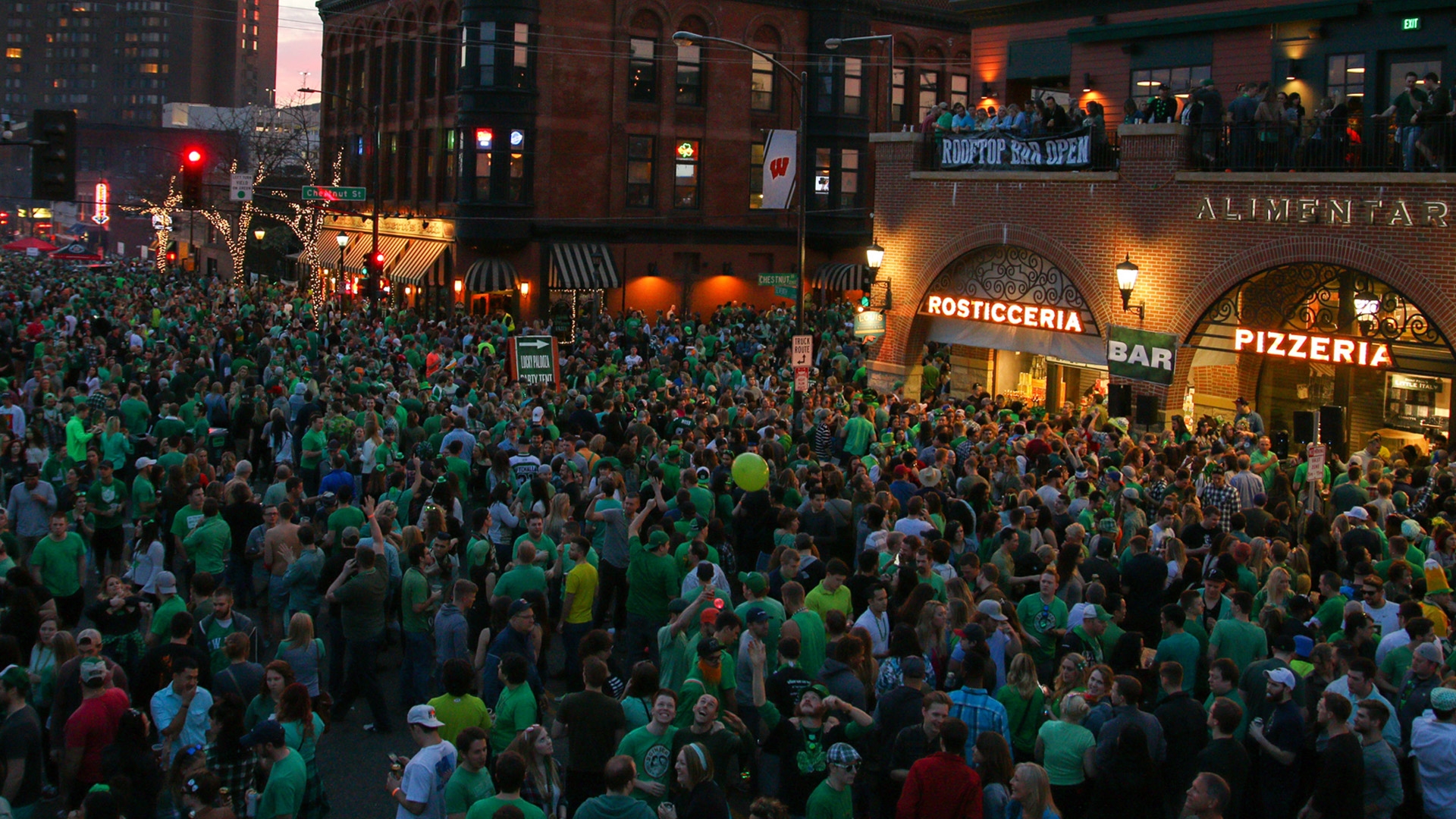 LuckyPalooza on West 7th, March 14
Kick off St. Patrick's Week festivities at this can't-miss street party
LuckyPalooza on West 7th
Get your St. Patrick's Day celebrations on early at LuckyPalooza on West 7th with DJs, food, drinks and a rockin' good time!
Start your St. Patrick's Week off right at LuckyPalooza on West 7th on Saturday, March 14th! This two-block street party is full of action including three tent parties at Burger Moe's, Cossetta's and Patrick McGovern's, outdoor food stands, bars and DJs! The action starts at 2 p.m. and goes until 11 p.m. in the street and even later in the tents. Then the party moves indoors at =bars and restaurants within the two blocks and continues until bar close.

ROAD CLOSURES: Click here for the map of road closures associated with LuckyPalooza.
Monday, Feb 17, 2020
Possible light snow in the afternoon and evening.

High:

36°

low:

22°

Chance of Rain

62%

Wind:

E at 8 MPH

Partly cloudy throughout the day.

High:

23°

low:

3°

Chance of Rain

7%

Wind:

NW at 11 MPH

Clear throughout the day.

High:

11°

low:

-4°

Chance of Rain

5%

Wind:

NW at 7 MPH

Clear throughout the day.

High:

15°

low:

-7°

Chance of Rain

6%

Wind:

SW at 6 MPH

Clear throughout the day.

High:

35°

low:

5°

Chance of Rain

5%

Wind:

SW at 10 MPH

Mostly cloudy throughout the day.

High:

37°

low:

21°

Chance of Rain

5%

Wind:

SW at 8 MPH

Clear throughout the day.

High:

39°

low:

21°

Chance of Rain

13%

Wind:

W at 7 MPH

Clear throughout the day.

High:

38°

low:

17°

Chance of Rain

21%

Wind:

E at 8 MPH
SocialStream