MY ITINERARY (

0

)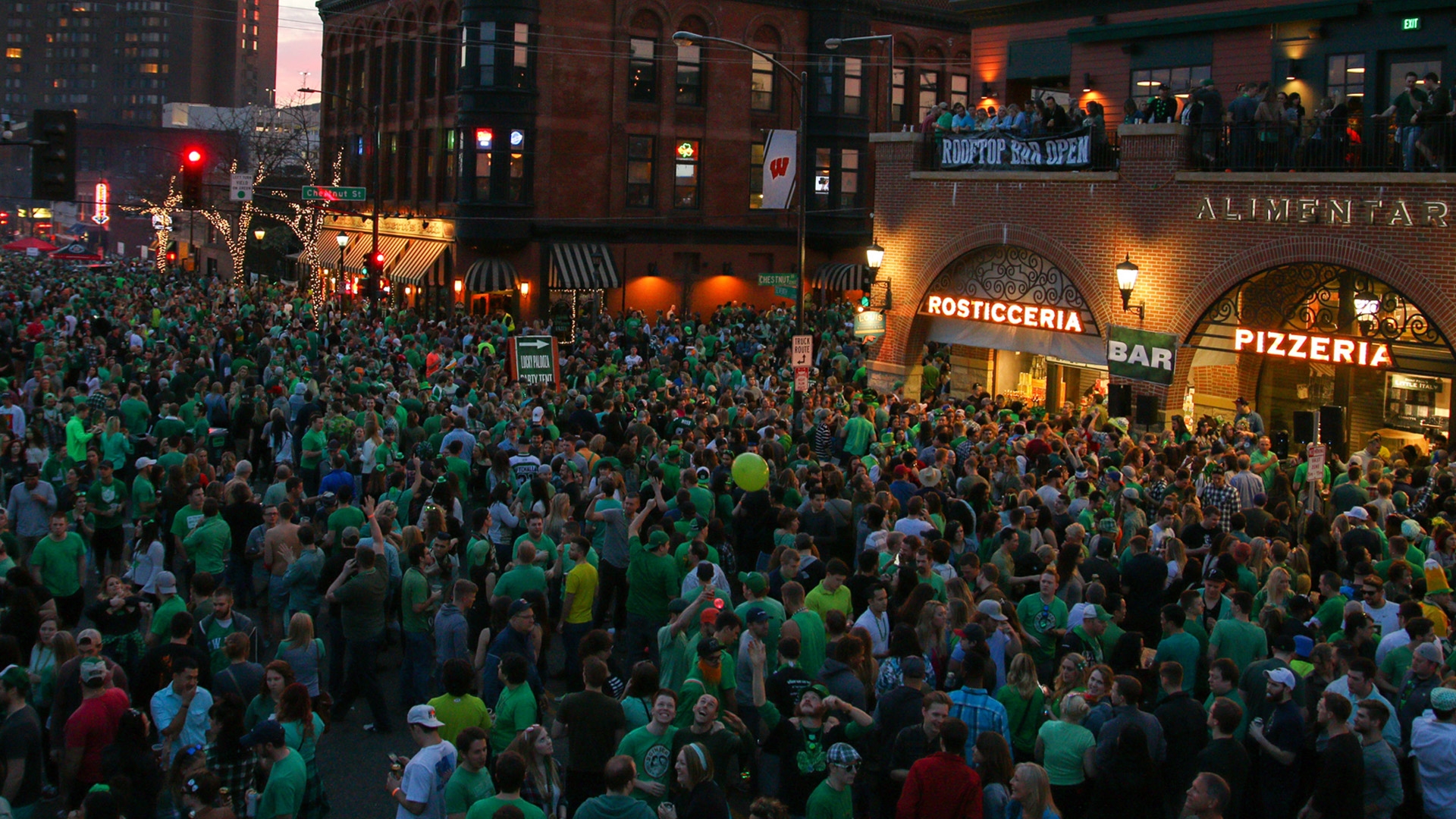 LuckyPalooza on West 7th, March 14
Kick off St. Patrick's Week festivities at this can't-miss street party
LuckyPalooza on West 7th
LuckyPalooza 2020 has been canceled. See below for more info.
Updated: March 12, 2020

LuckyPalooza, Keg 'O Case and the IMDA Irish Celebrations at Landmark Center have been canceled due to concerns surrounding COVID-19.
Many of these decisions came yesterday afternoon following a meeting with various city officials representing Saint Paul–Ramsey County Public Health Department, Minnesota Department of Health, The St. Paul Mayor's Office, local business owners, event planners and Visit Saint Paul.
In the meeting, recommendations by the Center for Disease Control and Prevention (CDC), Minnesota Department of Health and Saint Paul-Ramsey County Public Health were shared that included canceling large gatherings of 250 people or more to mitigate COVID-19 transmission.
"These decisions are not easy, but nothing is more important than the safety and health of our community, visitors and customers," said Terry Mattson, President & CEO.
As of today, the CDC has not recommended canceling or postponing travel to any destination in the United States. Visit Saint Paul is monitoring the situation daily.
"The decision to travel is certainly a personal one. We want people to be informed, and part of that is letting people know that despite the cancelation of large events, Saint Paul is open and ready for visitors," said Mattson. "We will continue to share our city's story as a travel destination and recommend visitors follow the recommendations of the CDC and public health officials just as our community has done."

----------------

For more info, go to LuckyPalooza's Facebook page.