MY ITINERARY (

0

)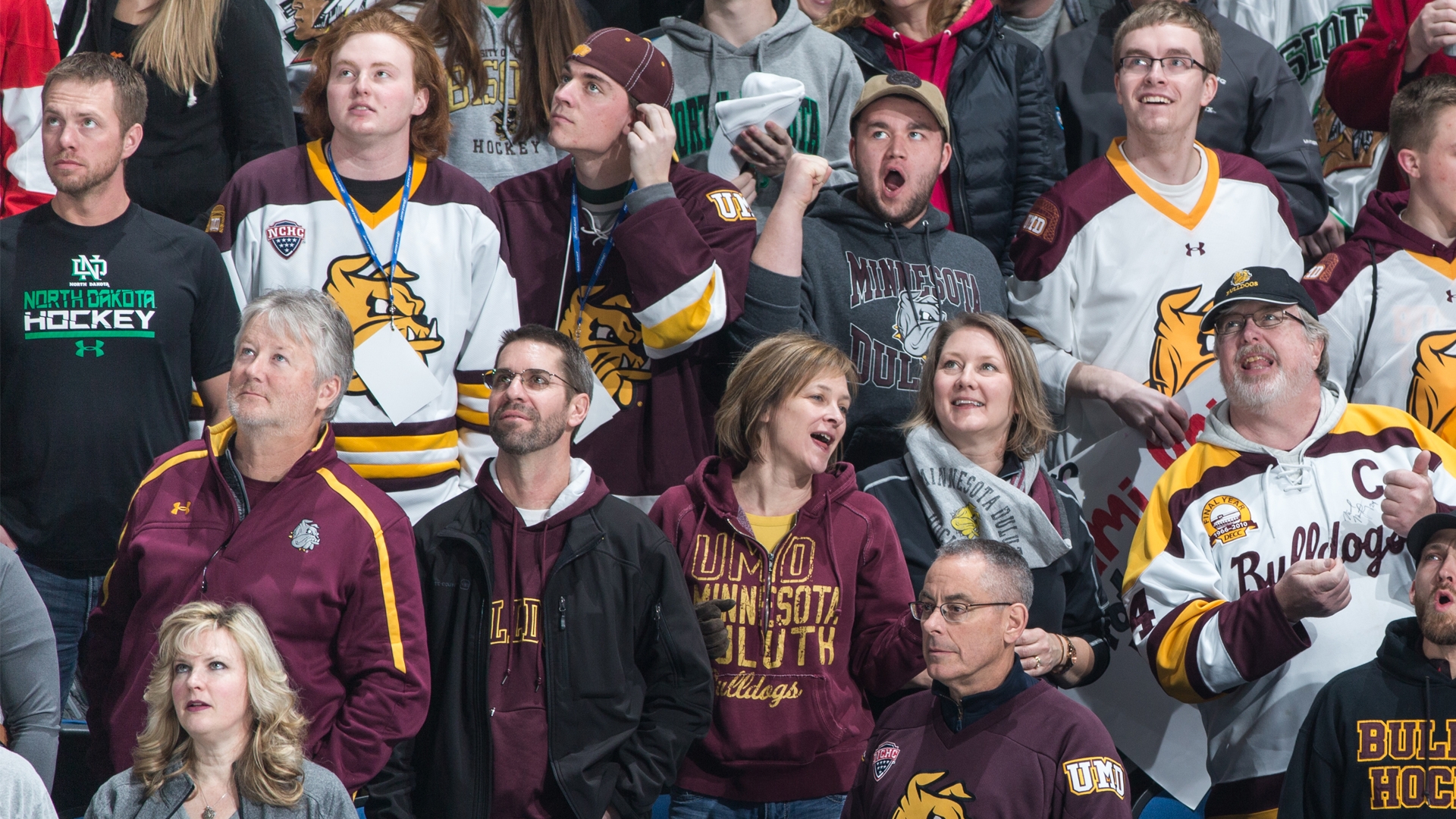 NCHC Frozen Faceoff in Saint Paul, MN
Ticket Info
Tickets for the 2022 Frozen Faceoff are on sale now!
The National Collegiate Hockey Conference's annual championship weekend is returning to Saint Paul, Minn., culminating the 2021-2022 season.

The NCHC Frozen Faceoff is the culmination of the NCHC Tournament, with the two semifinals taking place on Friday followed by the third-place game and championship on Saturday. This season's Frozen Faceoff will take place on March 18-19, 2022 at Xcel Energy Center.

All-session ticket packages to the 2022 NCHC Frozen Faceoff include two tickets:
one ticket to see both semifinals on Friday, March 18
one ticket to see the championship game on Saturday, March 19

TICKETS ARE ON SALE NOW | SEATING CHART
Purchase tickets at the Xcel Energy Box Office or online at Ticketmaster

For groups of 12 or more, call 651.312.3486. For suite rental information, please email frozenfaceoff@xcelenergycenter.com or call 651.312.3485.
Friday, Jan 21, 2022
Windy in the afternoon.

High:

26°

low:

-10°

Chance of Rain

16%

Wind:

S at 12 MPH

Foggy overnight.

High:

27°

low:

5°

Chance of Rain

14%

Wind:

W at 9 MPH

Foggy in the evening and overnight.

High:

19°

low:

-5°

Chance of Rain

19%

Wind:

S at 5 MPH

Foggy in the morning.

High:

22°

low:

4°

Chance of Rain

30%

Wind:

at 9 MPH

Partly cloudy throughout the day.

High:

8°

low:

-12°

Chance of Rain

0%

Wind:

NW at 7 MPH

Clear throughout the day.

High:

13°

low:

-21°

Chance of Rain

1%

Wind:

S at 7 MPH

Foggy in the evening and overnight.

High:

26°

low:

12°

Chance of Rain

8%

Wind:

W at 8 MPH

Mostly cloudy throughout the day.

High:

24°

low:

9°

Chance of Rain

6%

Wind:

NW at 5 MPH