MY ITINERARY (

0

)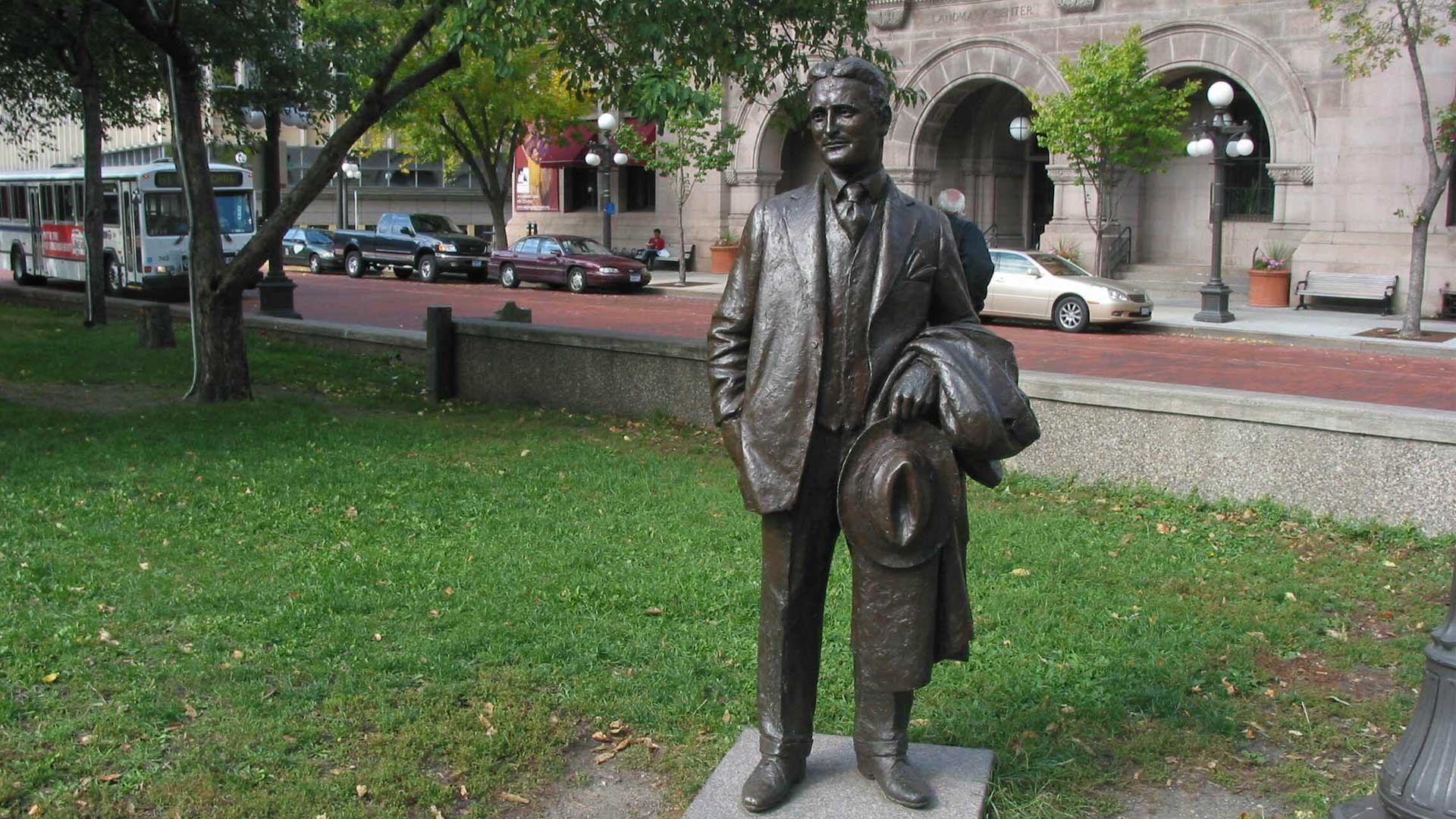 F. Scott Fitzgerald Overlooking Historic Rice Park
Fun Facts & Famous Folks
Most cities can't mention notorious gangsters, Lite Brites and Bill Murray in one historic overview. Then again, Saint Paul isn't most cities.
Fun Facts
Saint Paul was originally called Pig's Eye after one-eyed fur trader, Pierre Parrant, who settled here and opened Pig's Eye Tavern. Before that, the Dakota referred to it as "Imnizaska" for its white rock bluffs.
The territorial legislature voted to move the capital from Saint Paul to Saint Peter in 1857, but Saint Paul legislator Joe Rolette stole the physical text and went into hiding—preventing the move and preserving Saint Paul as the capital when Minnesota was admitted to the union in 1858.
Saint Paul has more Mississippi Riverfront, 26 miles, than any other city along the iconic river.
Downtown's Rice Park is older than Central Park in New York City.
Notorious gangster John Dillinger was involved in a shootout with the Saint Paul Police Department and the FBI at the Lincoln Court Apartments on Lexington Parkway in 1934. Later that year, Dillinger's girlfriend Billie Frechette was sentenced to two years in federal prison for harboring a criminal following her trial in room 317 of Landmark Center.
Author F. Scott Fitzgerald was born in an apartment on Laurel Avenue in 1896 and wrote "This Side of Paradise" in his Summit Avenue home. Fitzgerald's former haunt, The Commodore, is still in service today.
"Peanuts" creator Charles Schulz grew up in Saint Paul. His father owned a barbershop at Snelling and Selby, and he worked at the Pioneer Press.
Amelia Earhart lived in the Summit Hill neighborhood for a short period of time while attending Saint Paul's Central High School.
Saint Paul's five-mile long skyway is the second longest continuous skyway system in the world—the first is across the river in Minneapolis.
The Minnesota Boat Club, founded in 1870 at the still-standing Boathouse, is Minnesota's oldest athletic organization.
Scotch tape was invented at the former 3M headquarters in Saint Paul. Post-it notes followed soon after the company relocated just east to Maplewood, Minnesota.
Mickey's Diner in downtown Saint Paul has been featured in three movies: "The Mighty Ducks", "Jingle All the Way" and "A Prairie Home Companion".
Over 95 languages and dialects are spoken in Saint Paul public schools.
The Guinness Book of World Records officially recognizes "Saint Paul Forever", an installation in Union Depot, as the world's largest Lite Brite piece.
Comedian and actor Bill Murray is part-owner and "team psychologist" of the St. Paul Saints.
The Saint Paul Chamber Orchestra is the only full-time orchestra in the U.S. The group has won 2 Grammys since its foundation in 1959.
Saint Paul is home to the world's largest hockey mural—the 300-foot by 50-foot installment adorns the top of Downtown's Treasure Island Center.
Founded in 1986, Summit Brewing Company is widely recognized as an early pioneer in Minnesota craft brewing and beyond.
Famous Saint Paulites
Athletes
Joe Mauer - All-Star Baseball Player
Herb Brooks - 1980 Gold Medal Hockey Coach
Dave Winfield, Hall of Fame Baseball Player
Paul Molitor - Hall of Fame Baseball Player and former Minnesota Twins' manager
Matt Birk - Super Bowl Champion, Pro-Bowl Football Player
Chris Weinke - Heisman Trophy Winner
Ryan Harris - Super Bowl Champion
Authors
F. Scott Fitzgerald - Author, "The Great Gatsby"
Charles M. Schulz - Cartoonist, "Peanuts"
Actors and Comedians
Josh Hartnett - "Pearl Harbor", "Black Hawk Down"
Richard Dean Anderson - "MacGyver"
Loni Anderson - "WKRP in Cincinnati"
William Demarest - "My Three Sons"
Louie Anderson - comedian
Mitch Hedberg - comedian
Nick Swardson - comedian​
Politicians
Warren E. Burger - Supreme Court Justice​
SocialStream