Who says you have to drive north for a lakeside bed & breakfast experience? This 1915 craftsman home in Como Park overlooks Saint Paul's Como Lake, a mere three miles from the hustle and bustle of downtown.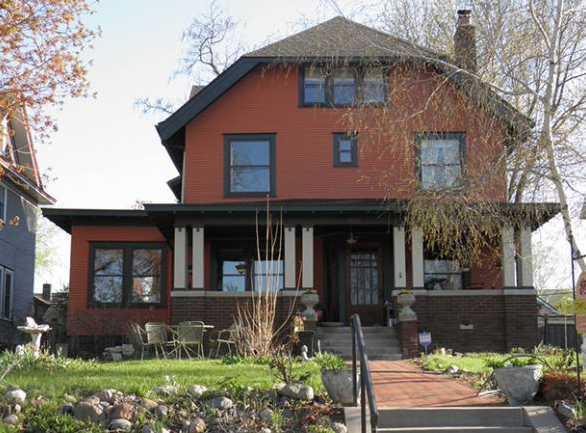 Tell us a little bit about Como Lake B&B and how it came to be:
The home on Como Lake was purchased when I had 4 small children. It was a great place to raise kids, but the house was a wreck. We did what needed to be done to make it safe for the kids and, when I became single 10 years ago, I embarked on a major renovation which included five new bathrooms and a new kitchen. I don't remember having a B&B in mind when I did this, but gradually that became the plan and it suits me.
What makes staying at Como Lake B&B unique?
Lake Como has so much to offer—with the lake and all its activities, Como Zoo, and just the overall beauty of the park. It is very easy to get around from here and the Minnesota State Fair is just up the road.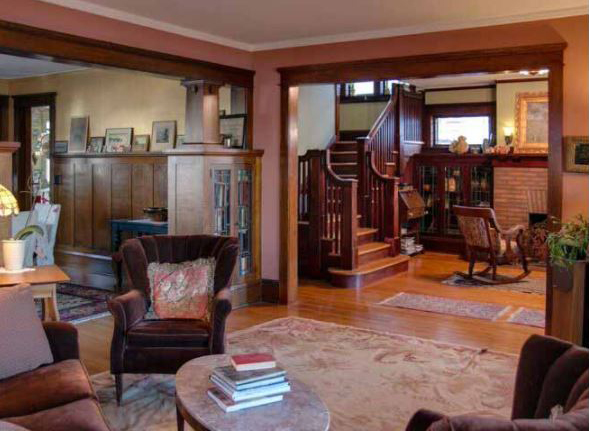 What is your favorite thing about Saint Paul?
How easy and calm it is! So many places that make for enjoyable walks, great shops, history and great art. It is a wonderful city on its own, but being next to Minneapolis is a bonus too.
If you could only recommend one Saint Paul stop to your visitors, what would it be?
I may be biased, but Como Park never ceases to thrill me. I feel so lucky to live here.
Located at the intersection of Saint Paul's two most historic neighborhoods, Summit and Cathedral Hill, this 1875 Italianate-Victorian home blends luxury with classic Saint Paul charm.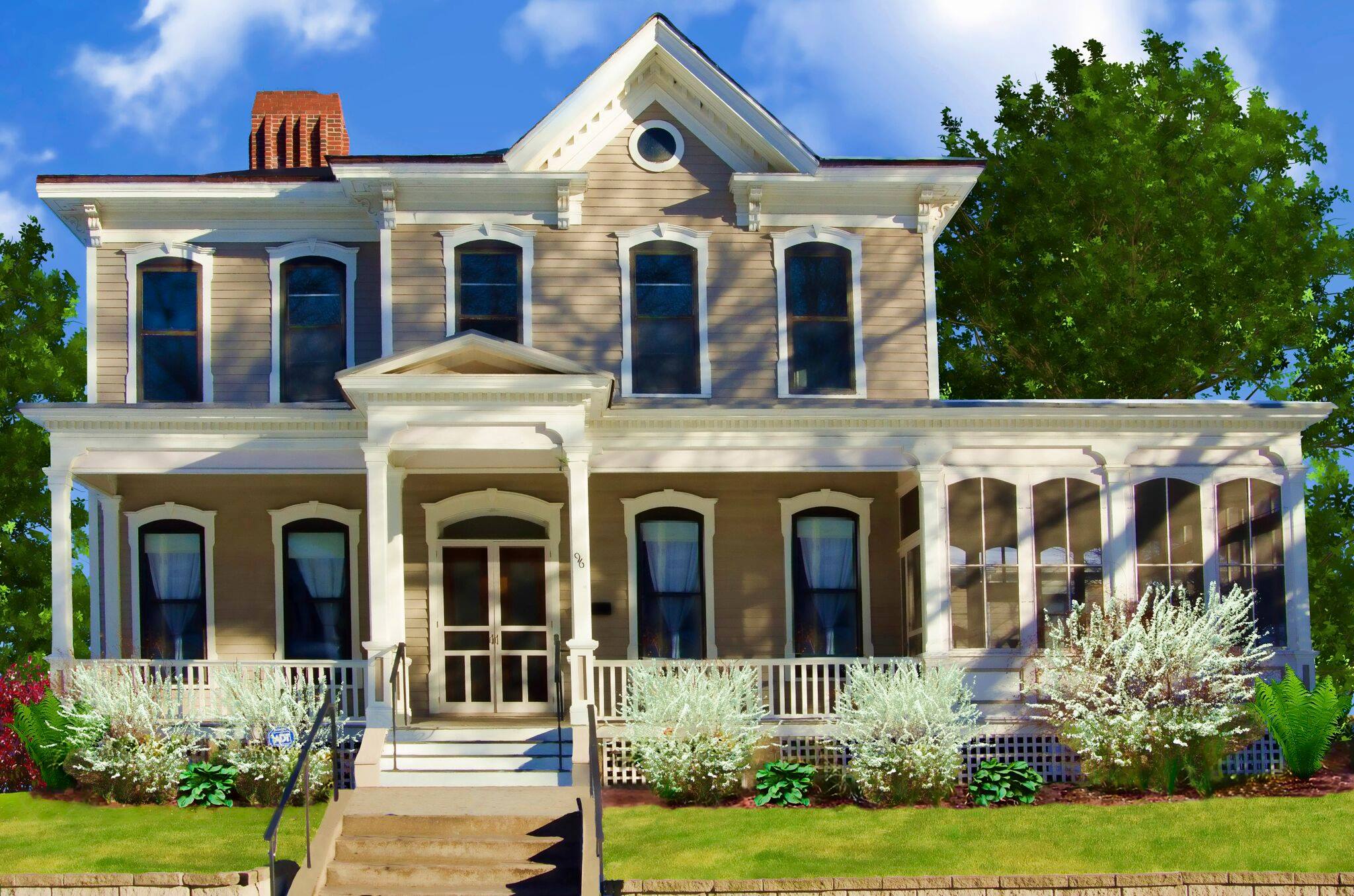 Tell us a little bit about Corban Manor Inn and how it came to be:
After realizing retirement wasn't in our vocabulary, we opened as a state licensed bed and breakfast in 2016. Propelled by our passion for travel, cooking and unbridled enjoyment of hospitality, serving as an Innkeeper seemed like a perfect fit. We designed the bed & breakfast to reflect the best amenities we appreciated during our travels along with a daily room refreshing. We interact as much or as little as would guests like—guests have a separate living room and dining room. The reality is that, sometimes after a long day of exploring, you just want to go to bed and not converse.
What makes staying at Corban Manor Inn unique?
Luxury. The complimentary off-street parking, just steps away from our garden entrance, greets guests to a private and well-appointed guest living room and dining room with a complimentary gourmet breakfast served each morning. As seasoned travelers, we prefer unsanitized itineraries and we enjoy providing information about the unique personalities of the St. Paul neighborhoods and their Minnesota vibe. Minnesota is now far from the "pale food polka" we grew up with and our diverse community gives us wonderful food experiences. We are immersed in participating and finding the best our community offers.
What is your favorite thing about Saint Paul?
We absolutely love Saint Paul—its history, venues and walkability. The comment we hear most from visitors is "we had no idea Saint Paul was so beautiful and has so much to do!" Saint Paul has big city venues with small town ease and friendliness. If we had to choose, we would say viewing the city's beautiful architecture—specifically strolling or driving along historic Summit Avenue or in the Cathedral Hill neighborhoods. This area boasts the longest-running stretch of Victorian era mansions; and was named the most romantic city in the United States—the perfect location for a bed & breakfast.
If you could only recommend one Saint Paul stop to your visitors, what would it be?
Stop by a realtor's office—move!
When it comes to Saint Paul lodging, Covington Inn is an icon. The inn, one of America's few floating bed & breakfasts, is permanently moored on Harriet Island and provides some of the best skyline views the city has to offer.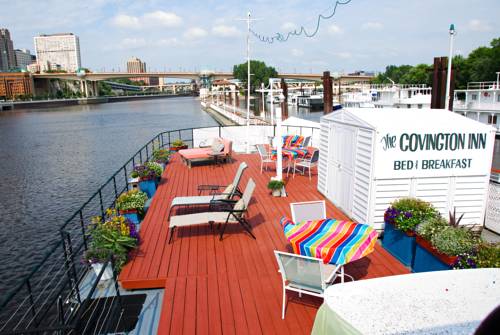 Tell us a little bit about Covington Inn and how it came to be:
Originally set afloat in 1946, Covington Inn was moved from Louisiana to Saint Paul in 1995. I worked as a waitress for the No Wake Cafe (attached to the Inn) before taking it over in 2002. The Inn has four guest rooms with private bathrooms and gas fireplaces for heat in the winter. Yes, it is open year-round! Come sit and snuggle by the fire as the snow falls and the wind blows down the mighty Mississippi River. Or, come in the summer and sit on the deck all night long watching the boats cruise by and the river flow.
What makes staying at Covington Inn unique?
This is truly a B&B anyone can appreciate—it's not like staying at any other inn or hotel in town, for that matter. Some of my guests have big plans for fancy dinner in downtown Saint Paul but once they arrive and relax on the deck, they only want the phone number for the best pizza delivery. The deck and the view cannot be beat, that's for sure!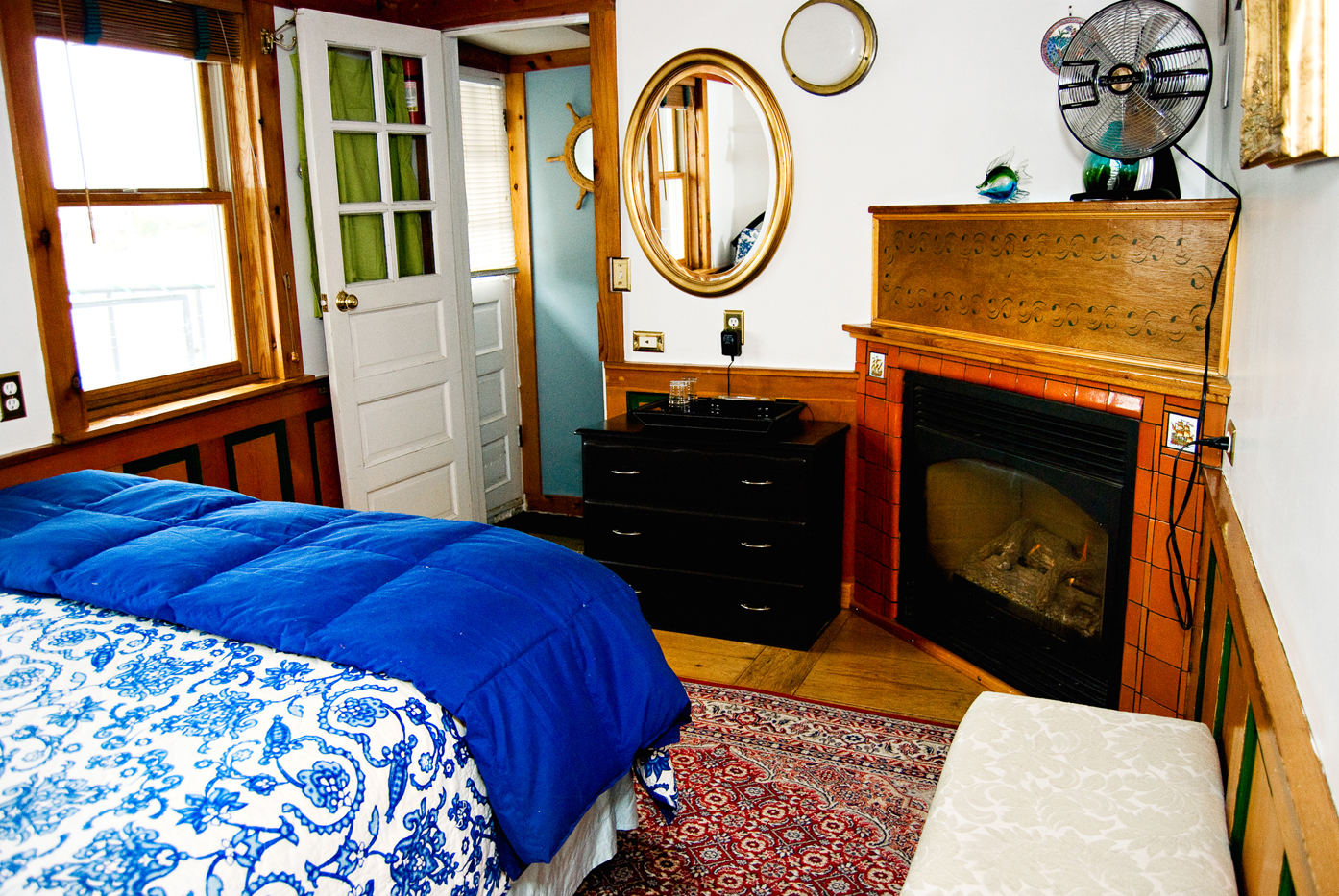 What is your favorite thing about Saint Paul?
If you don't have friends in town, you can easily go make some—Saint Paulites are the friendliest people around!
If you could only recommend one Saint Paul stop to your visitors, what would it be?
A stop to Saint Paul in the summer is not complete without attending either Music in Mears on Thursdays or Rhythm in Rice on Fridays. You cannot go wrong with live local music, food trucks, beer and wine and your best buddies.
Cathedral Hill's New Victorian Mansion Bed & Breakfast will transport you back to the 19th century with its quintessential old-world character, while keeping you well-comforted with modern amenities. The restored mansion's intricately carved woodwork, massive fireplaces and spacious rooms are sure to impress any architecture buff.
Tell us a little bit about New Victorian B&B and how it came to be:
When we travel, we always try to find a great B&B to stay in and we had imagined some day (in retirement) opening a B&B of our own. When we found the Mansion at 325 Dayton, we knew it was time and the building was the right fit to start our own B&B.
What makes staying at the New Victorian B&B unique?
It is like staying at a boutique hotel in the heart of the thriving Cathedral Hill neighborhood. You can walk to shops, Summit Ave, multiple parks and a dozen places to eat.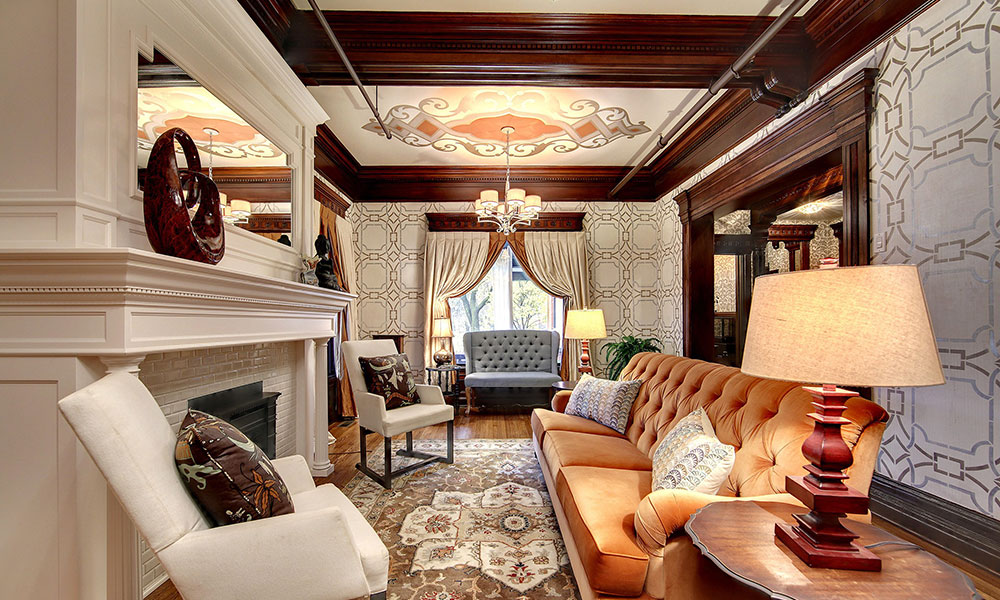 What is your favorite thing about Saint Paul?
The people and sense of community among the neighbors and small business.
If you could only recommend one Saint Paul stop to your visitors, what would it be?
The newly restored Capitol building is a treasure. Truly, it should not be missed!
We also recommend:
Phipps Inn Bed & Breakfast in Hudson
This Queen Anne Victorian bed & breakfast is just 20 minutes east of downtown Saint Paul on the banks of the St. Croix River. Built in 1884, the Inn is described as the "Grand Dame" of Queen Anne houses and is nestled on Hudson's historic and charming Third Street.
Water Street Inn in Stillwater
Head east for a night at the Historic Water Street Inn, a bed and breakfast escape in the heart of downtown Stillwater that overlooks the St. Croix River and famous lift bridge.
Share your favorite bed & breakfast experience with us on Facebook, Instagram and Twitter using the hashtag #MYSAINTPAUL!