Weird Saint Paul
Do you believe in ghosts? Are you fascinated by taxidermy? Do you love to explore hidden places that tell stories without a word being uttered?
If you answered yes to any of those questions, this list is right up your alley. Check out Saint Paul's weirdest hideaways, hangouts and haunts.
Ax-Man Surplus Store

Neighborhood: Midway
Why go to five stores to buy electric tools, plastic snakes, baby doll body parts, shot glasses and porcelain balloon molds when you could just stop by one? Ax-Man Surplus is the Costco for items no one really needs, but now—thanks to Ax-Man—can purchase four dozen of. Their surplus items range from sets of glasses that read "Congratulations Mike and Christina" to white cotton balls cleverly labeled "minimalist sheep" by the staff.
You never know what to expect at Ax-Man, making it the perfect place to spend an afternoon wandering the store. Swing by Midway Books, just a block away, for more vintage exploration.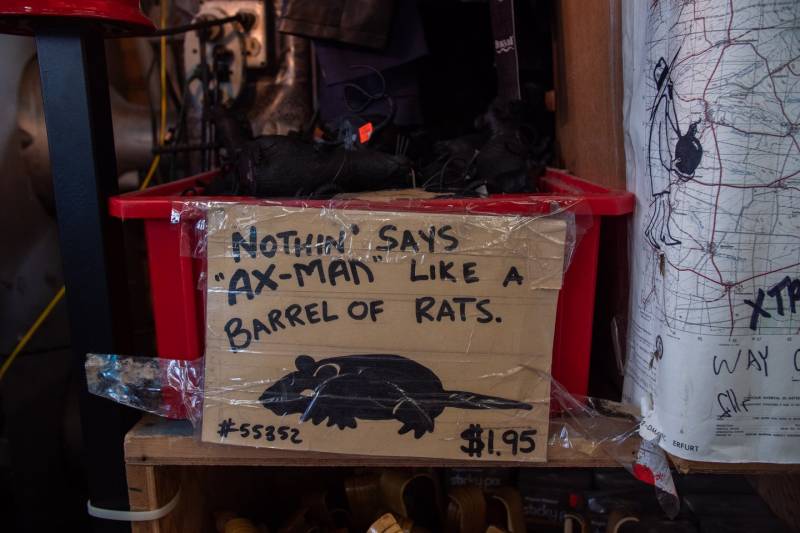 Can Can Wonderland
Neighborhood: Creative Enterprise Zone
One of Saint Paul's most popular spots, this wacky indoor amusement center has it all—a restaurant and craft cocktails bar, artist-designed mini golf, pinball and even a vintage-inspired soda fountain.
Can Can Wonderland combines art and play to create a one-of-a-kind arts immersive environment for people of all ages to enjoy. When you're looking for an out-of-the-ordinary way to spend your weekend, Can Can Wonderland is the place to be.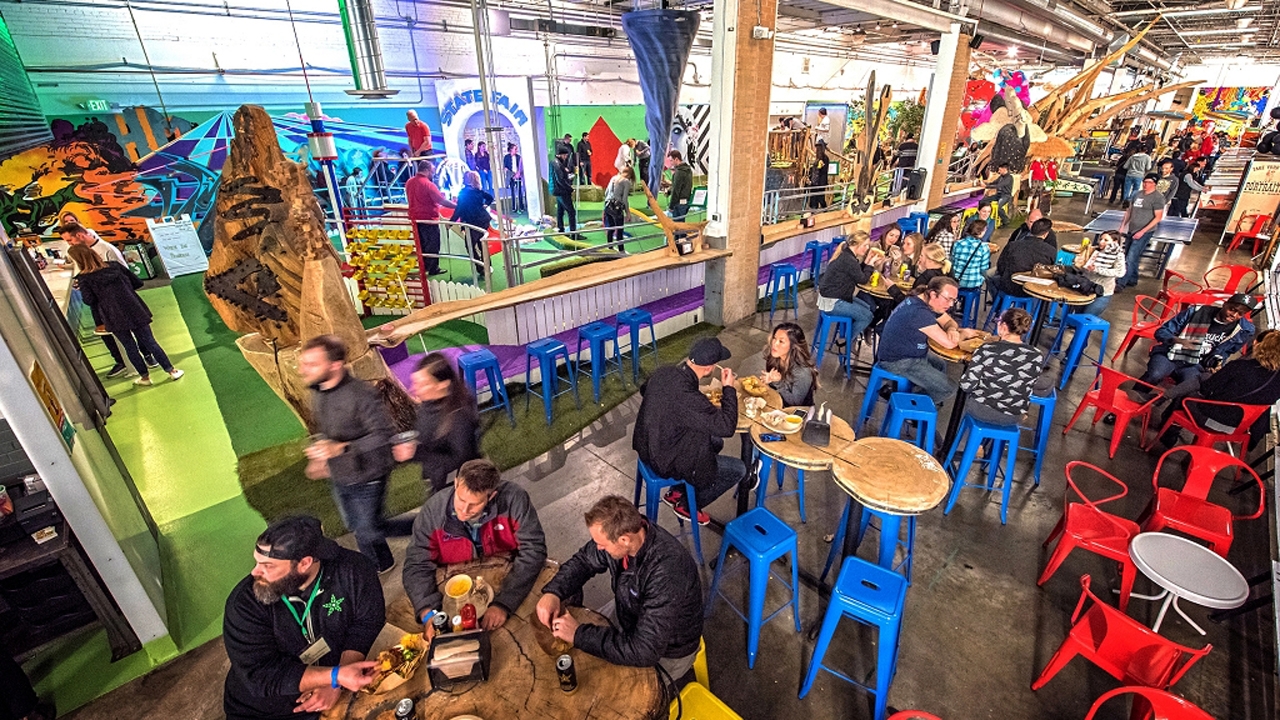 Center for Lost Objects
Neighborhood: West 7th
If you go to the Center for Lost Objects to find the jacket you left somewhere, you'll probably be out of luck—but maybe you'll get to go home with some taxidermy. An art gallery, open studio and curiosity shop, the Center for Lost Objects sells antiques, upcycled goods, home decor, furniture, jewelry and artwork by local artists.
CFLO also features live music performances, live-figure drawing sessions and other events. Filled to the brim with oddities and curiosities, this is one of those weird Saint Paul shops where you can spend hours wandering around and come home with, if nothing else, stories to tell.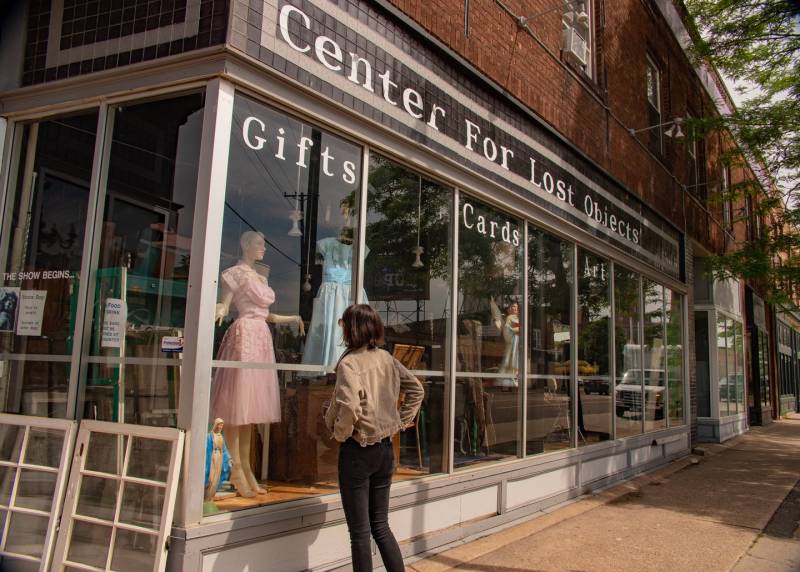 CHS Field's Wacky Events
Neighborhood: Lowertown
CHS Field's main function may be baseball, but there's plenty of wacky fun to be had when the bases clear. The official home of the St. Paul Saints has also put on a variety of interesting non-baseball events, from the annual Cat Video Festival to the world's 2nd-largest pillow fight.
That's not to say the ballgames don't have their own side of weird. From team masseuse/nun Sister Rosalind Gefre to just about every theme night you can imagine, the Saints more than live up to their "Fun is Good" mantra.
Clown Lounge at the Turf Club
Neighborhood: Midway
You may know the Turf Club for its reputation as a hub for local and independent live music in the Twin Cities since the 1940s. What you might not know is that the basement of the historic club houses a separate bar and venue entirely dedicated to clown memorabilia.
The Clown Lounge offers a smaller, more intimate space to chill out, grab a drink before a show and be consumed by your childhood fears. Whether this quirky venue is the next destination on your must-see list of Saint Paul's attractions or a place you now know to avoid for the rest of your life, there's no denying it is one of Saint Paul's weirdest hangout spots.
Giant Green Chair
Neighborhood: West 7th
This weird Saint Paul landmark is exactly what it sounds like—a large green chair. All two thousand, five hundred pounds of this monstrous Adirondack chair were constructed as part of the Green Chair Project, an initiative that employs inner city youth. The chair can be found in High Bridge park in all its big, green, selfie-ready glory.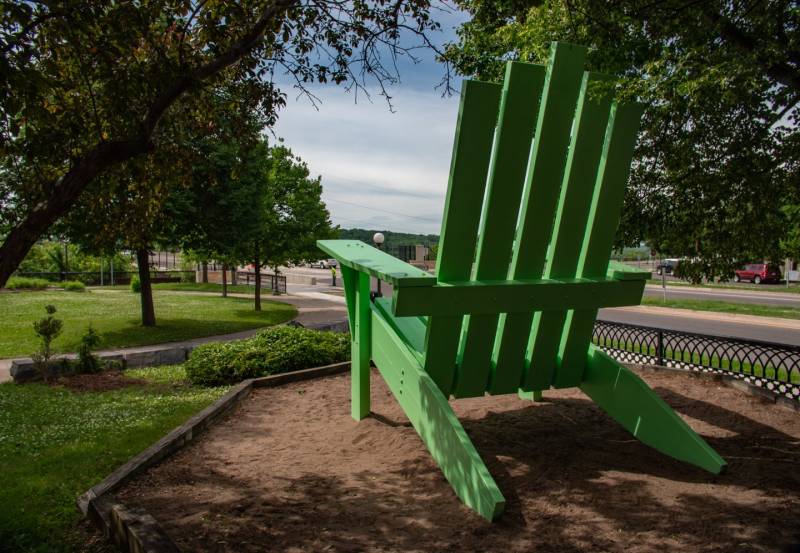 Haunted Saint Paul
Saint Paul is full of history, and some of that history doesn't want to let us forget it quite yet. From the ghostly gangsters of the Wabasha Street Caves to the long-haunted Griggs Mansion, believers and skeptics alike can explore the Capital City's eerie underworld in a variety of these local haunts.
The Nook Basement
Neighborhood: Highland Park
Most quirky hole-in-the-wall spots and dive bars aren't made of money, but the basement at Casper's & Runyon's Nook comes pretty close. The ceiling and walls of this world-famous Saint Paul juicy lucy spot are decorated with over $16,000 worth of one-dollar bills. Did we mention there's also a bowling alley?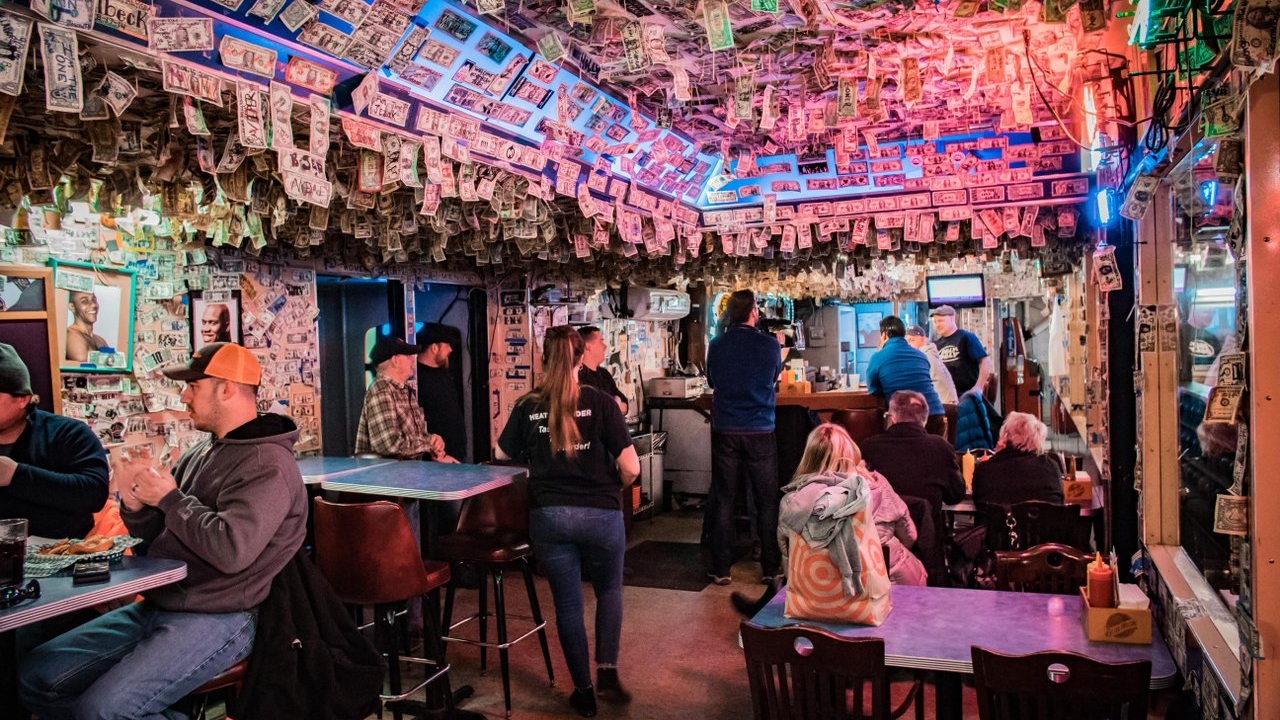 Science Museum of Minnesota
Neighborhood: Downtown
The Science Museum has its fair share of mainstream science, but it's also home to some rather...peculiar exhibits.
Find oddities such as the Questionable Medical Device collection, featuring the many medicinal instruments, snake oils and pseudoscience gadgets of yesteryear—including a phrenology reader, a machine that measures bumps on visitors' heads to determine their personalities. Remember the Dayton's Monkey? You know, the mummified one discovered in the air ducts of the old Dayton's department store in Minneapolis? That's here too.
Speaking of strange things, the gift shop is where you can snag the vintage Science Museum of Minnesota Brontosaurus sweatshirt worn by Dustin on the Netflix series "Stranger Things".
Site of the First School Patrol Crossing
Neighborhood: Cathedral Hill
Most know Saint Paul is full of history, but you may not have heard of this hidden but momentous landmark. A woefully underrated corner of the city's roots, the plaque on the flagpole across from the Cathedral of Saint Paul marks the site of the first guided school crossing in Saint Paul on the corner of Kellogg and Summit.
The plaque commemorates the implementation of the School Safety Patrol by nun Sister Carmela Hanggi, the principal of the Cathedral School, in 1921. Next time you safely cross a street in Saint Paul, you know who to thank.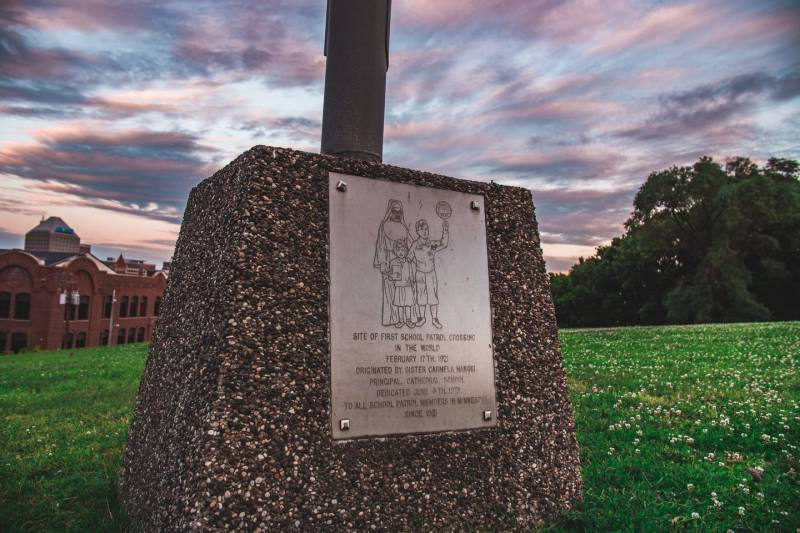 Studio Payne Art Gallery and Oddities Shop
Neighborhood: North End/Payne Avenue
Next time you're hitting the town with your art-collector friend and your friend who loves animal skulls, you won't have to make two stops. Who knew? Studio Payne is an artist-created and operated local art gallery as well as an oddities shop where you can find animal skulls, taxidermy, crystals and stones, preserved animals, and vintage medical tools. It's certainly a must-see for those interested in exploring Saint Paul's weird side.
Triangle House
Neighborhood: East Side (1250 3rd Street East)
This unusually shaped house on the East Side of Saint Paul has an unusual story to match. The property owner's triangular-shaped lot was too small to build a house with a rectangular frame according to local zoning ordinances. After requesting to build onto the neighboring land and being repeatedly rejected by the neighbors, the stubborn owner simply built a home within the boundaries of the lot that fit its shape—a triangle. Visit the corner of East 3rd Street and Gotzian Street to see the results of the property feud that still stands before us today.
Twin Cities Reptiles
Neighborhood: University/St. Anthony Park
Twin Cities Reptiles' website boasts "Our best animals are in the store."... Let's hope they stay there. Over the years, the reptile and pet supplies shop has bred and sold animals like ball pythons, bearded dragons and blue tongue skinks. Have no idea what any of those are? Head over to Twin Cities Reptiles to find out—and maybe just take one home (or not...).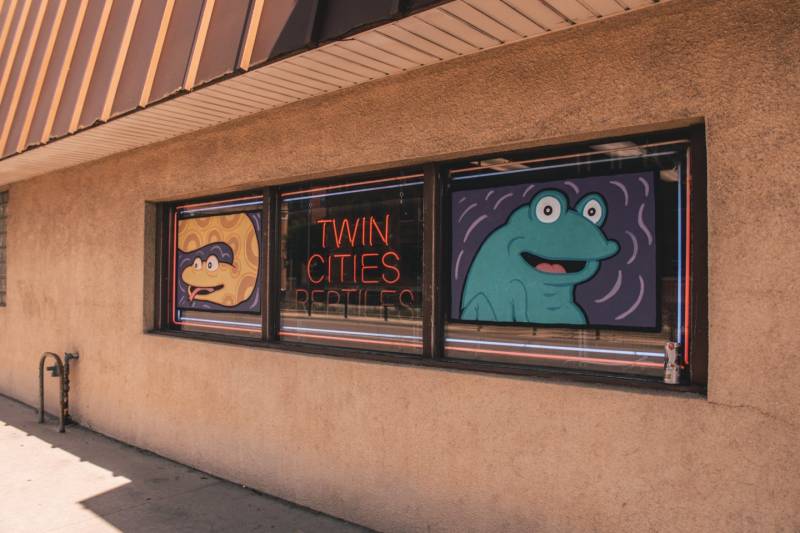 World's Largest Lite-Brite Mural at Union Depot
Neighborhood: Lowertown
Union Depot is a historic railroad station and intermodal transit hub, but did you know it's also home to the world's largest recorded Lite-Brite mural? This 12 feet by 24 feet neon mural comprised of glowing plastic pegs from the children's toy, "Lite-Brite", was created by artist Ta-coumba Aiken as part of the Minnesota Idea Open Forever St. Paul Challenge. As the product of an initiative whose mission was to make Saint Paul great, we'd say this was a pretty bright idea.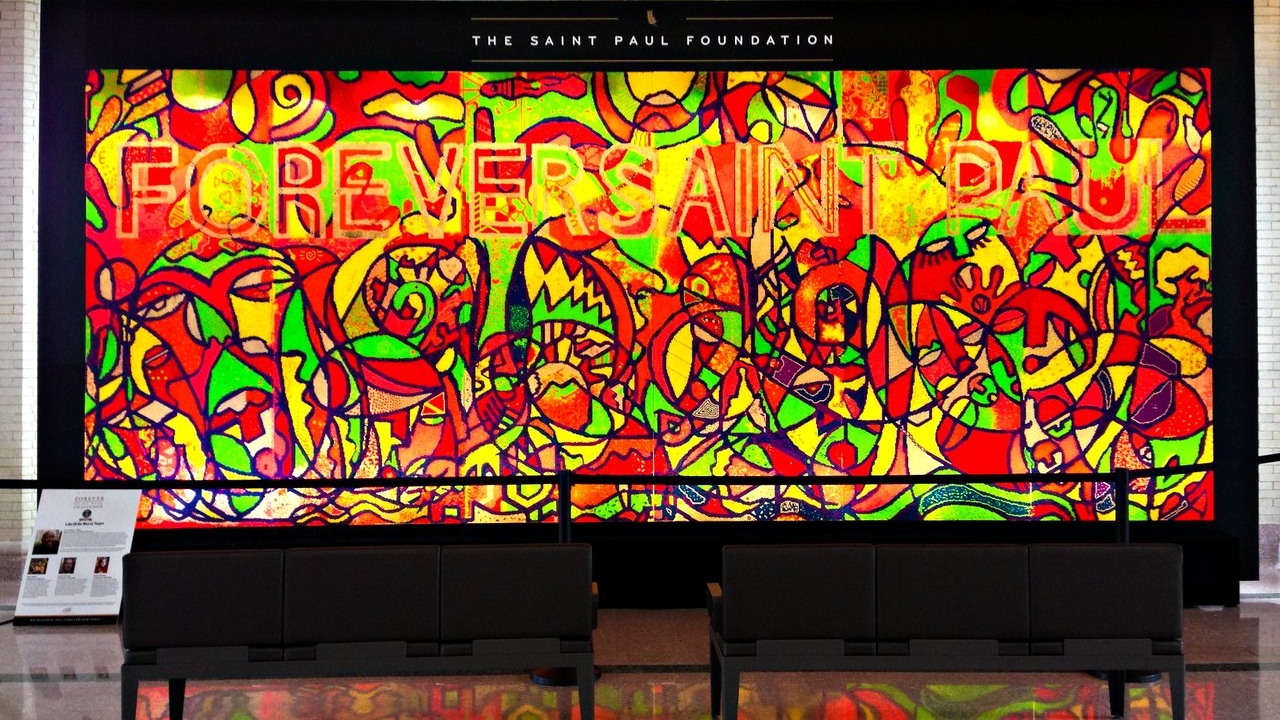 We want to see your weirdest Saint Paul finds! Share your photos with us on Facebook, Instagram and Twitter using the hashtag #MYSAINTPAUL.
We've been around for more than 160 years. We were bound to pick up a few paranormal friends.
Learn More
A look at Saint Paul's notorious involvement in prohibition-era gangster activity.
Learn More
Most cities can't mention notorious gangsters, Lite Brites and Bill Murray in one historic overview. Then again, Saint Paul isn't most cities.
Learn More