See for yourself when you pay a visit to some of our favorite shops.
Clothing
Common Coast
If you're looking for contemporary and trendy clothes with a refined look and at a moderate price point, then don't miss Common Coast. It's the newest boutique in the neighborhood and offers a curated collection of women's contemporary clothing and accessories.
Spoils of Wear
At Spoils of Wear, you can have a shopping spree you feel good about. As a "sustainable boutique", Spoils of Wear values local production, organic textiles, fair trade and other socially and economically sustainable qualities. Not to mention, their selection is both incredibly fashionable and affordable.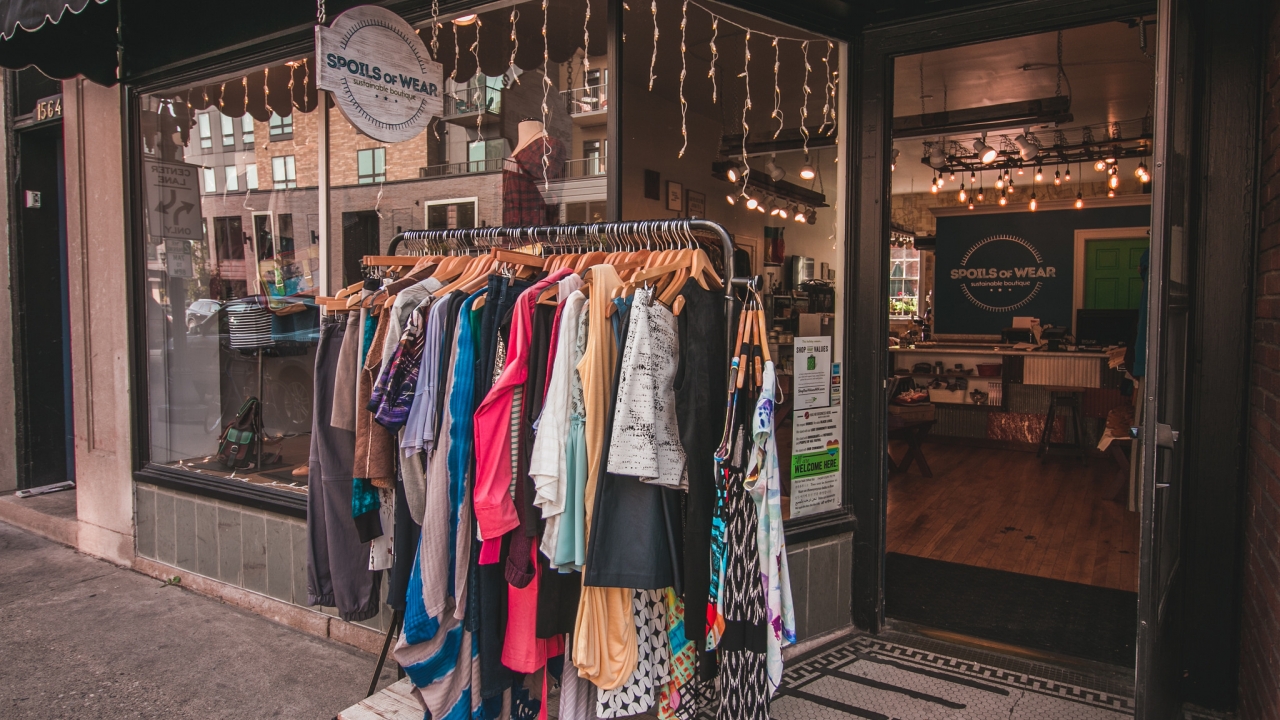 Consignment & Vintage
Everyday People
When your old outfits go out of style, trade them for something new (to you) at Everyday People—a four-time winner of City Pages' Best Used Clothing Store.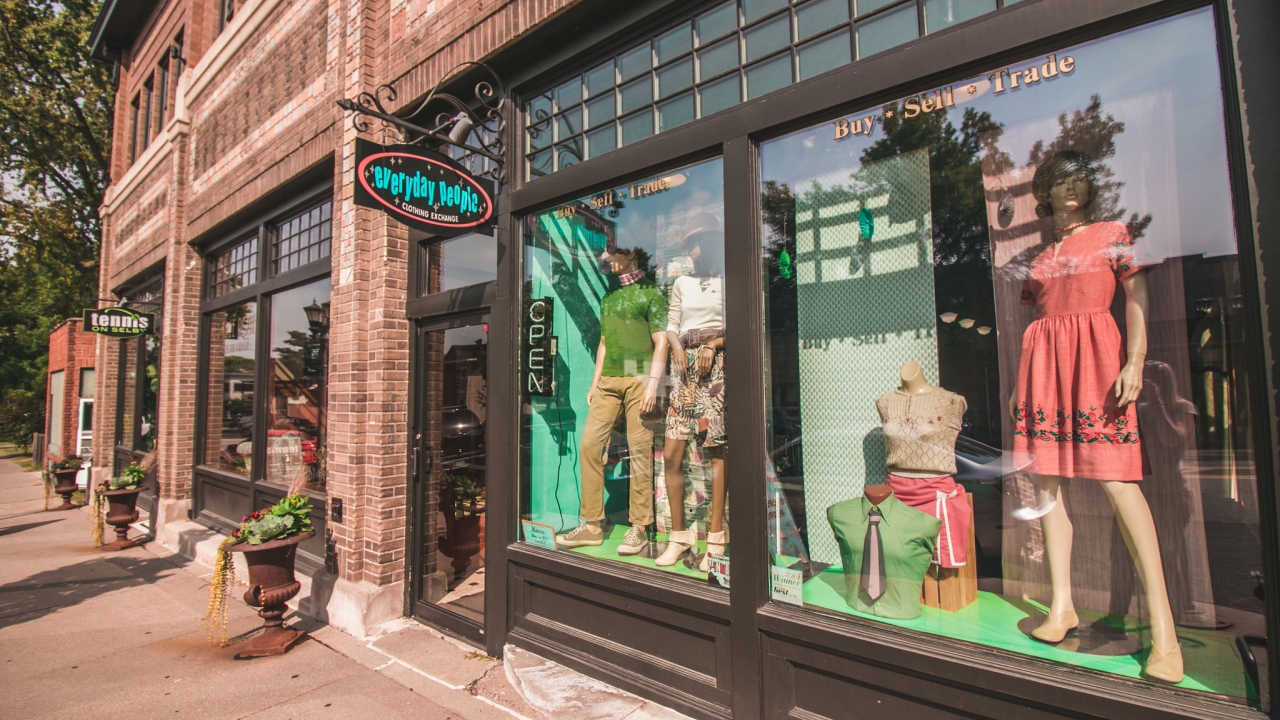 Lula
Give your wardrobe a blast from the past at Lula, a vintage shop specializing in men's and women's clothing 25 years or older. Lulu keeps things fresh and covers a variety of styles with a seasonally changing selection.
Up Six Vintage
Rounding out Selby at Snelling's vintage corner is Up Six Vintage, a shop carrying vintage clothes and furniture with a focus on mid-century pieces.
Specialty Stores
Boehm's Cycling
With over 50 years of biking expertise, you're in good hands at Boehm's. They'll also sharpen and repair your hockey skates because, well, welcome to Minnesota.
Cadenza Music
Cadenza is your one-stop-shop for instruments, repairs and music lessons. If you can't yet commit to purchasing an instrument, Cadenza provides the opportunity to take it on a lease.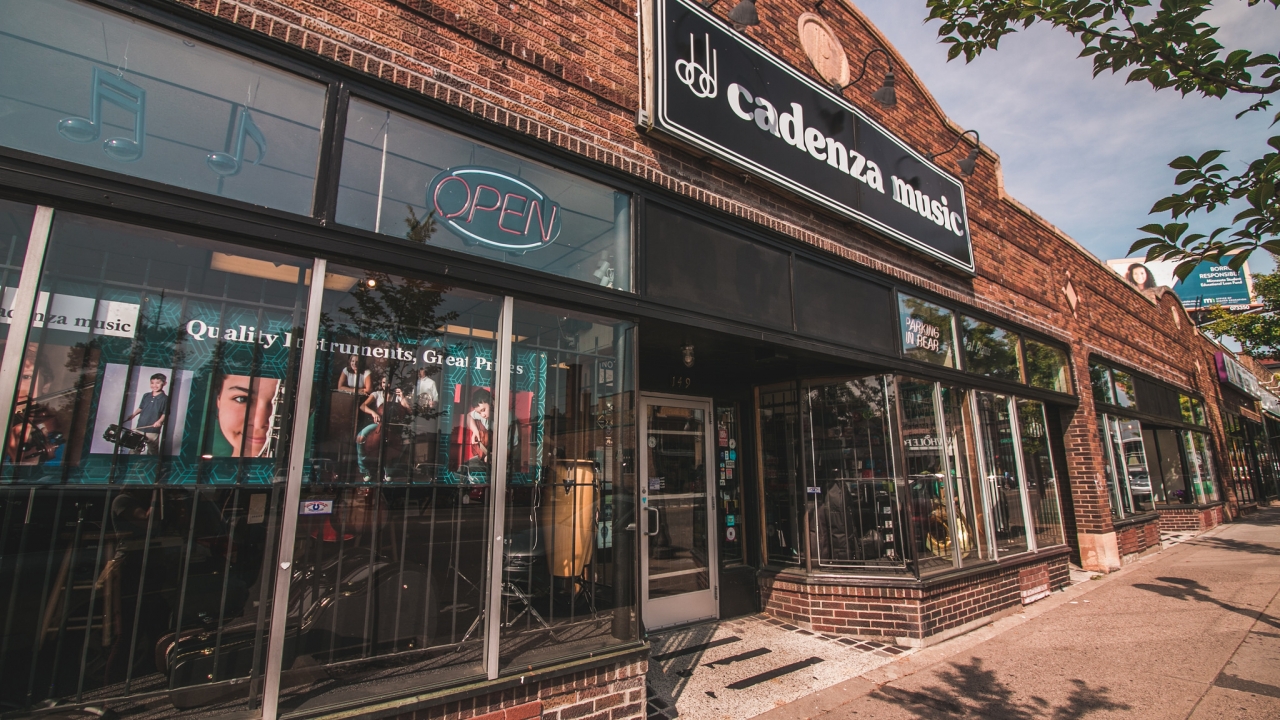 Martha's Gardens
From larger event arrangements to heartfelt gifts, Martha's Garden can handle all of your floral needs. The Selby store has received top flower shop honors and has been featured in numerous bridal magazines.
Patina
Looking for a gift, but not sure where to go first? Start (and end) at Patina. With awesome and affordable finds ranging from kitchen gadgets to fun gags, you're sure to find something unique at Patina.
Teeny Bee Boutique
Extraordinary baby things for the teeny bees in your life. You'll find adorable baby clothes, toys and children's book at Teeny Bee Boutique.
Tennis on Selby
As the only full-service specialty tennis store in Saint Paul, no shop will get you completely outfitted for the court quite like Tennis on Selby. Stop in for racquets, shoes, apparel, accessories, and custom stringing for tennis, badminton and squash racquets.
These next few aren't Selby at Snelling proper, but they're not too far...
Eggplant Urban Farm Supply: home gardening supplies
Express Bike Shop: bikes, repairs, and accessories
The Mall of Saint Paul: vintage clothing, music, accessories, furniture and more
Missouri Mouse Antiques: antique furniture and more
Spatial Effects Gallery: art gallery and shop
Share your Selby at Snelling finds with us on Facebook, Instagram and Twitter using the hashtags #ShopSaintPaul and #MYSAINTPAUL!