7 Historic & Beautiful Buildings in Saint Paul
Beautiful, historic architecture is integral to Saint Paul's identity.
Whether you're visiting the city or just taking a much-needed stroll around your own backyard, these gorgeous buildings are true must-sees.
1. Blair Arcade Building
Also known as Blair Flats, this 1887 sandstone and brick masterpiece stands proudly on the corner of Western and Selby Avenue. The Victorian treasure houses Nina's Coffee on the first floor, so stop by for a bite and enjoy the magical experience of being able to walk inside this incredibly charming work of art.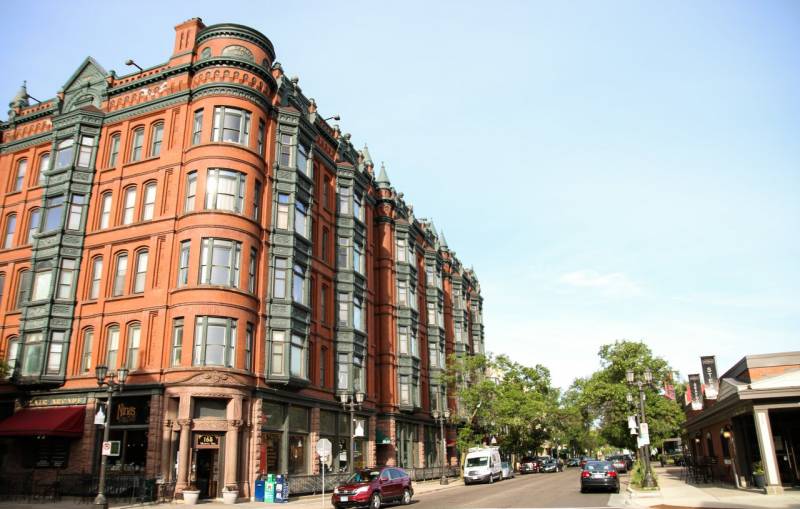 2. Cathedral of Saint Paul
If you've never visited the Cathedral of Saint Paul (a landmark on Saint Paul's skyline since 1915), put it on your to-do list right away. This ornate sanctuary's exalted ceilings and beautiful rotunda will take your breath away. The Cathedral is open to the public seven days a week and guided tours are offered daily Tuesday through Friday at 1pm (suggested donation of $2).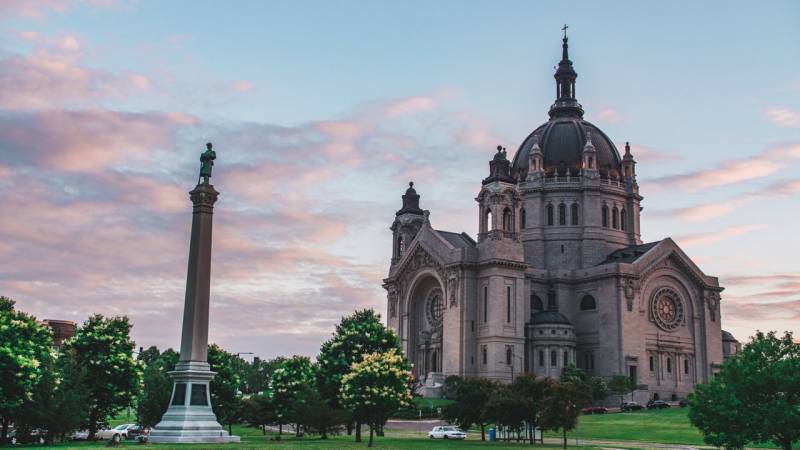 3. James J. Hill House
The 1891 home of railroad magnate James J. Hill is the pristine cherry on top of the treat that is Summit Avenue. Tour the 36,000 square-foot mansion for a fascinating glimpse into the life of Minnesota's Downton Abbey — a 36,000-square-foot mansion. Guided house tours are 60 minutes long.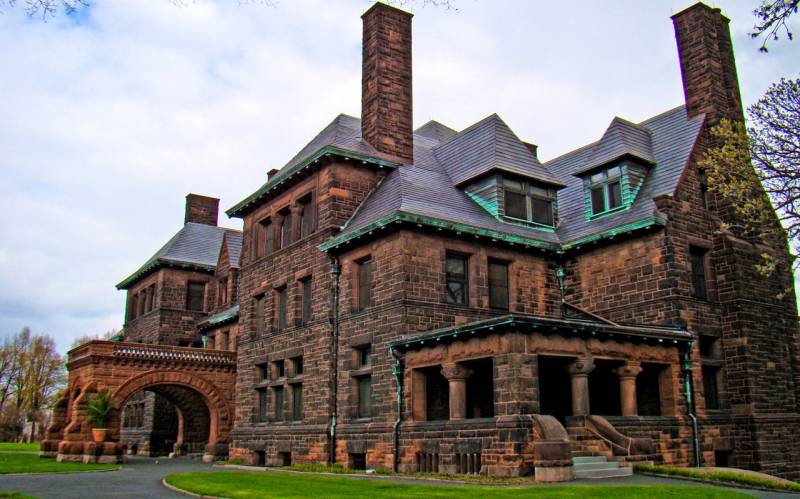 4. Landmark Center
The Landmark Center serves as a cultural center for various forms of arts such as music, dance, and theater, but it truly is a work of art in and of itself. Located in the heart of downtown Saint Paul, the Landmark's gorgeous architecture was saved from a wrecking ball in the 1970s, allowing us to appreciate its glory from all the way back in 1902.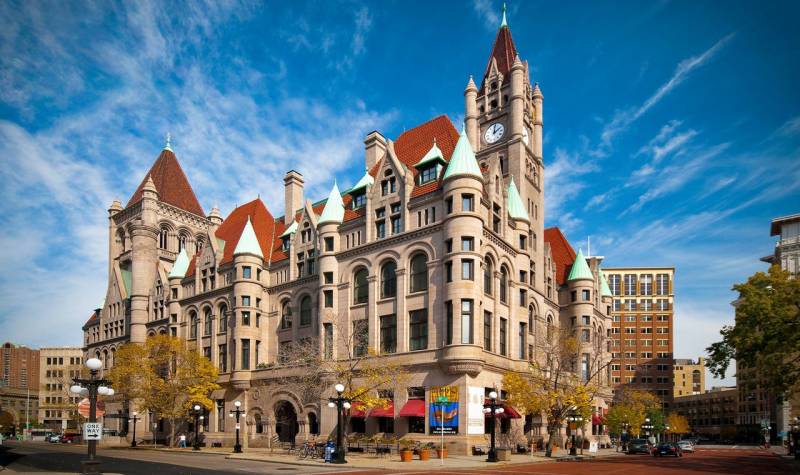 5. Minnesota State Capitol
Minnesota's State Capitol is one of the Midwest's most spectacular buildings. Constructed in 1905 from white Georgia marble, St. Cloud granite and topped with a majestic statue encased in gold leaf, the building showcases the grandeur of classical style while still functioning with all the modern advances of today's world. It's not enough just to admire the outside—the building is open Monday through Friday 8am-5pm and free guided tours are offered from 10am-2pm.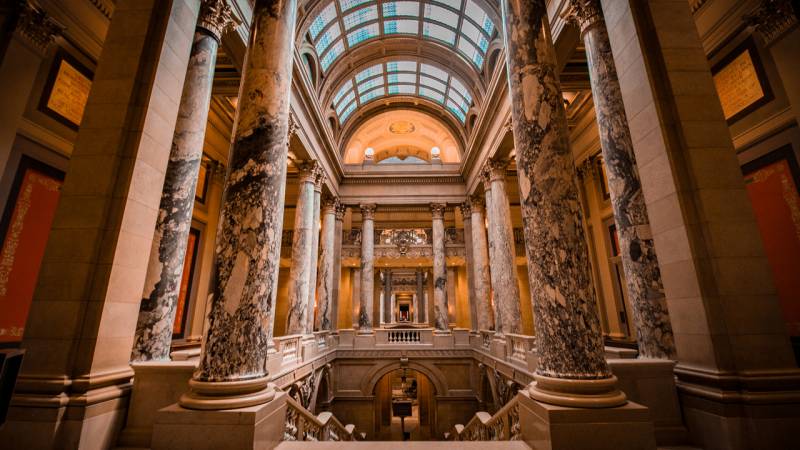 6. Pioneer Endicott Building
For over a century, the Pioneer (1890) and Endicott (1889) buildings in the heart of Lowertown have been two of Saint Paul's most compelling landmarks. Connected in the 1940s, the building today remains fascinatingly intricate in design and history. While it has since been elegantly renovated to fit the needs of the modern resident, both were innovative in their time—the Pioneer building was the first in the United States to have a glass elevator.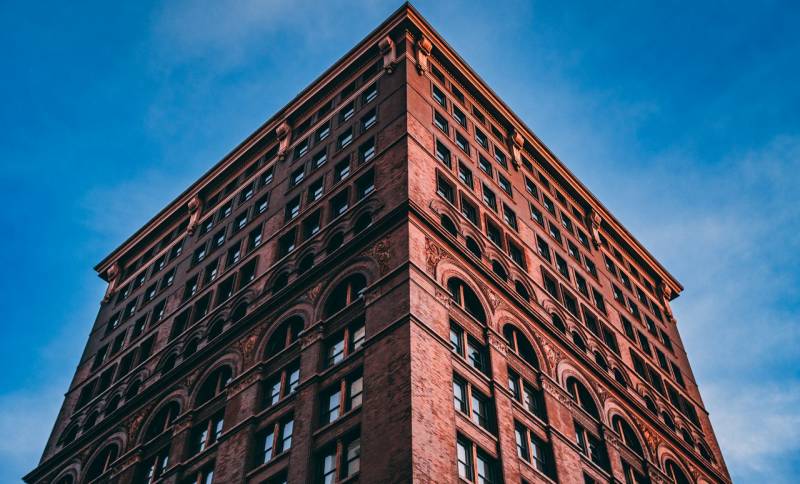 7. Union Depot
Union Depot is a meeting place, a starting point, a hub of activity and a host to numerous annual celebrations. The headhouse, located at the 4th Street entrance, was designed by architect Charles Sumner Frost in the Neoclassical style in 1917. The concourse and the waiting room that extend over the tracks are viewed as great architectural achievements, and the building was added to the National Register of Historic Places in 1974.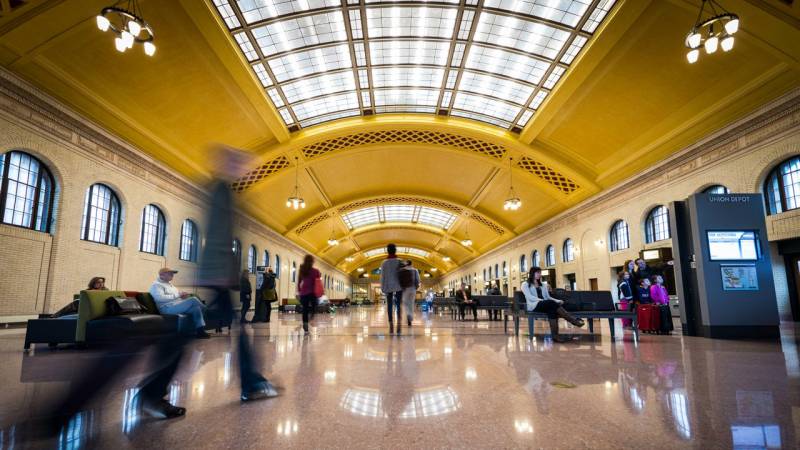 And somehow, after all of that, there is still so much more great architecture to be explored in every corner of Saint Paul. There's plenty more tours or even museums to discover in the city too. Share your favorites with us on Facebook, Instagram and Twitter using the hashtag #MYSAINTPAUL.