SAINT PAUL LAUNCHES DINE SAINT PAUL CAMPAIGN TO SUPPORT LOCAL RESTAURANTS
Campaign encourages locals to support restaurants through dine-in, dine-out, takeout and delivery
March 23, 2021 – Saint Paul, Minn. – The City of Saint Paul and the Saint Paul Housing and Redevelopment Authority have partnered with Visit Saint Paul to announce the launch of Dine Saint Paul, a new marketing campaign to support restaurants during the pandemic.
Launching Tuesday, March 23, 2021 and running through Spring, the largely digital effort will showcase the diverse selection of restaurants located throughout Saint Paul while encouraging the public to support local restaurants and breweries in two key ways:
Show your support and register at DineSaintPaul.com. Those who register will receive weekly emails with restaurant suggestions, inspiration, and be entered for a chance to win restaurant gift cards. A lucky winner will be selected daily.

Explore new restaurants by following Visit Saint Paul on Facebook, Twitter and Instagram where Saint Paul restaurants, chefs and owners will be highlighted. Plus, those who share photos of themselves dining, ordering takeout or delivery from Saint Paul restaurants on social media using #DineSaintPaul may have their photo featured on Visit Saint Paul's social media.
"While we have work to do rebuilding our local economy amid the enduring impacts of this pandemic, supporting our local restaurants is a critical part of ensuring our city's ongoing vitality," said Mayor Melvin Carter. "Join us as we Dine Saint Paul and help ensure all of us continue moving forward together through these challenging times."
After losing thousands of restaurant jobs in 2020 and seeing so many restaurants struggle, the Saint Paul Restaurant Resiliency Project launched to provide tools and resources for restaurants to help them endure the pandemic and beyond. Project initiatives have included providing specialized digital services through a partnership with NCXT, capping third-party delivery fees at 15%, and easing curbside pick-up capabilities.
Now, the Restaurant Resiliency Project has partnered with Visit Saint Paul to engage the community and spur sales to local restaurants. The campaign will shine a light on hundreds of Saint Paul restaurants and breweries.
As part of the campaign, several Saint Paul restaurant and brewery owners have shared their experiences operating a business during a pandemic. The video includes a powerful poem about the restaurant industry, written and performed by Tish Jones, Founder and Executive Director of TruArtSpeaks.
To view the full-length video and for more information on the Dine Saint Paul campaign, visit DineSaintPaul.com.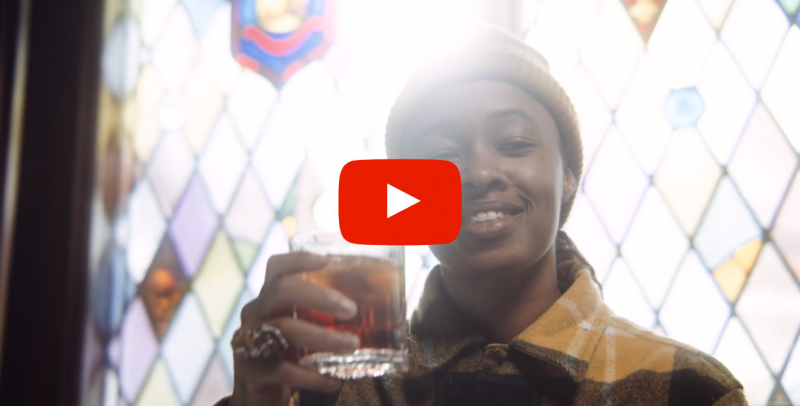 FOR MORE INFORMATION:
Media Contact:
Jennifer Lueck, Strategy Factory
jennifer@mystrategyfactory.com
(612) 201-0872

Restaurant Resiliency Project:
Hannah Burchill
hannah.burchill@stpaul.gov
(651) 266-6575