MY ITINERARY (

0

)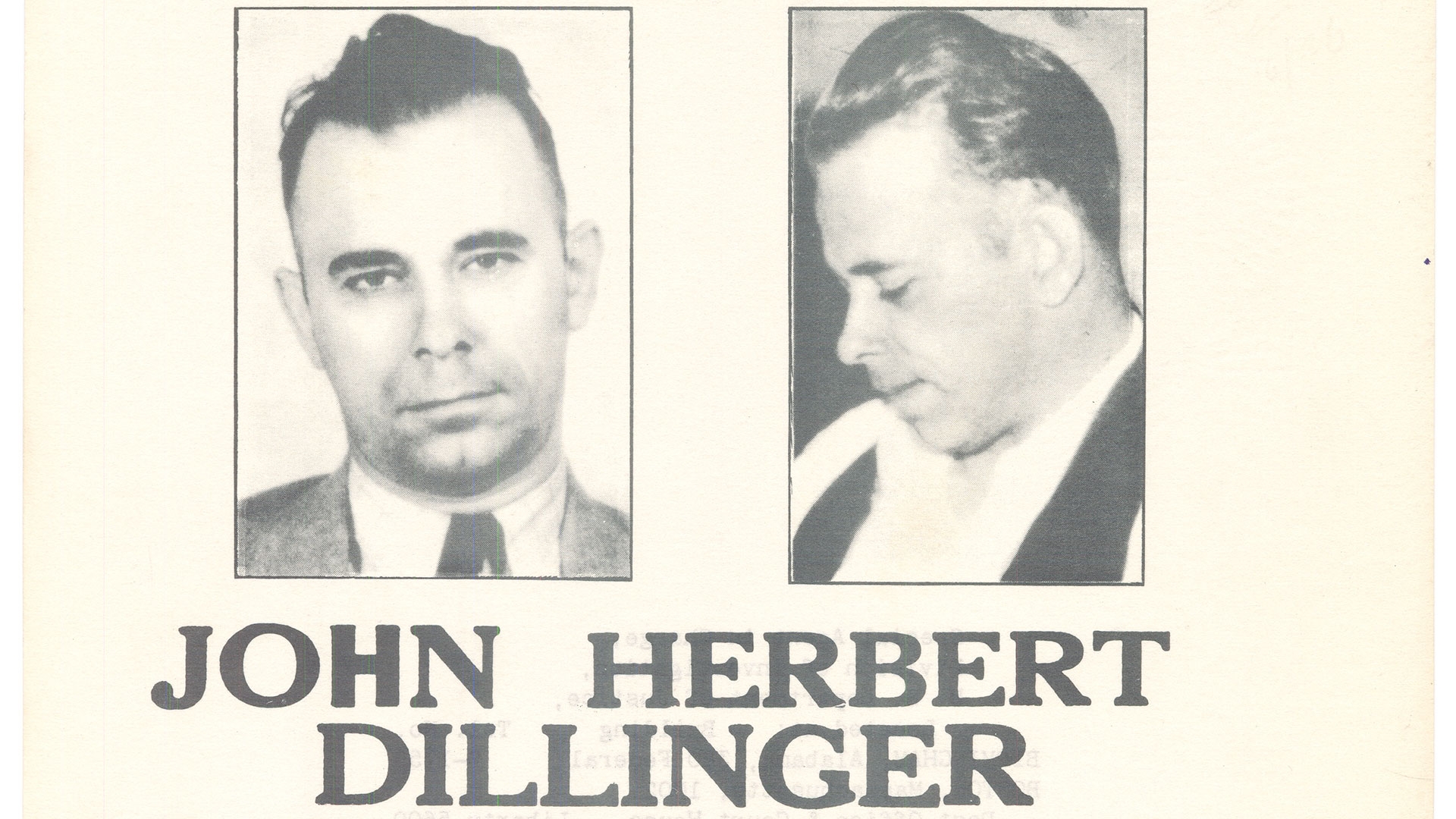 FBI's Most Wanted
Who's Who
Saint Paul was full of gangsters throughout the 1930's. Below is a description of some of the more popular names and faces of the era:
Ma Barker - Kate Barker (born Arizona Donnie Clark; October 8, 1873 – January 16, 1935) better known as Ma Barker was the mother of several criminals who ran the Barker gang from the "public enemy era", when the exploits of gangs of criminals in the U.S. Midwest gripped the American people and press. Alvin Karpis, the gang's second most notorious member, later said that: "The most ridiculous story in the annals of crime is that Ma Barker was the mastermind behind the Karpis-Barker gang. . . . She wasn't a leader of criminals or even a criminal herself. There is not one police photograph of her or set of fingerprints taken while she was alive . . . she knew we were criminals but her participation in our careers was limited to one function: when we traveled together, we moved as a mother and her sons. What could look more innocent?"
"Doc" Barker - Arthur R. Barker (June 4, 1899 – January 13, 1939) better known as alias Doc Barker or Claude Dade was an American criminal, the son of Ma Barker and a member of the Barker-Karpis gang along with Alvin Karpis. Through the 1920s and 1930s, Barker, with his brother Fred and Alvin Karpis, committed numerous crimes such as theft, robbery, murder, and kidnapping. Barker also helped the gang kidnap two wealthy St. Paul, Minnesota men: William Hamm in June 1933 and Edward Bremer in January, 1934.
John Dillinger - John Herbert Dillinger (June 22, 1903 – July 22, 1934) was an American bank robber in the Depression-era United States. His gang robbed two dozen banks and four police stations. Dillinger escaped from jail twice. In 1933–34, Dillinger was the most notorious of all, standing out even among more violent criminals such as Baby Face Nelson, Pretty Boy Floyd, and Bonnie and Clyde.

After evading police in four states for almost a year, Dillinger was wounded in St. Paul and returned to his father's home to recover. He returned to Chicago in July 1934 and met his end at the hands of police and federal agents who were informed of his whereabouts.
Billie Frechette - Mary Evelyn "Billie" Frechette (September 15, 1907 – January 13, 1969) was an American Métis singer, waitress, convict, and lecturer known for her personal relationship with the bank robber John Dillinger in the early 1930s.
Frechette is known to have been involved with Dillinger for about six months, until her arrest and imprisonment in 1934. She finished two years in prison in 1936, then toured the United States with Dillinger's family for five years with their "Crime Did Not Pay" show. She married and returned to the Menominee Indian Reservation, where she was born, for a quieter life in her later decades.
"Dapper" Dan Hogan - "Dapper" Danny Hogan (ca. 1880 - December 4, 1928), known as the "Smiling Peacemaker" to local police officials, was a charismatic underworld figure and boss of Saint Paul, Minnesota's Irish Mob during Prohibition. Due to his close relationships with the officers of the deeply corrupt St. Paul Police Department, Hogan was able to act as a go between, overseeing the notorious O'Connor System.
Alvin "Creepy" Karpis - Alvin Francis Karpis (born Albin Francis Karpowicz; August 10, 1907 – August 26, 1979), a Depression-era gangster nicknamed "Creepy" for his sinister smile and called "Ray" by his gang members, was a Canadian born (naturalized American) criminal of Lithuanian descent known for being one of the three leaders of the Barker-Karpis gang in the 1930s. He was the last "Public Enemy #1" to be taken. He also spent the longest time as a federal prisoner in Alcatraz Prison, serving twenty-six years.
"Babyface" Nelson - Lester Joseph Gillis (December 6, 1908[1] – November 27, 1934), known under the pseudonym George Nelson, was a bank robber and murderer in the 1930s. Gillis was better known as Baby Face Nelson, a name given to him due to his youthful appearance and small stature. Usually referred to by criminal associates as "Jimmy", Nelson entered into a partnership with John Dillinger, helping him escape from prison in the famed Crown Point, Indiana Jail escape, and was later labeled along with the remaining gang members as public enemy number one.
Homer Van Meter - Homer Van Meter (December 3, 1905 – August 23, 1934) was an American criminal and bank robber active in the early 20th century, most notably as a criminal associate of John Dillinger and Baby Face Nelson. There are conflicting accounts of Van Meter's personality, although all agree that he was an inveterate clown and prankster. Of his criminal side, the director of research at the state prison at Michigan City said: "This fellow is a criminal of the most dangerous type. Moral sense is perverted and he has no intention of following anything but a life of crime ... He is a murderer at heart and if society is to be safeguarded, his type must be confined throughout their natural lives."
You May Also Like