Top 8 Destinations for Lip-Smacking Barbecue in Saint Paul
Here are our top 10 barbecue restaurants, listed in no particular order, because you've got to try them all.
Where To Get Your BBQ in Saint Paul
Tucked into varying neighborhoods around Saint Paul are a collection of pitmasters dedicated to the art of bringing smoke to meat. Whether you're a Texas-style brisket enthusiast, fan of the saucy pulled pork sandwich mounded high on a sauce-catching bun, or on the hunt for something new, there's a place just around the corner serving something spectacular. Because some locations are still offering take-out only or are not open 7-days a week, we recommend you check each restaurant before visiting.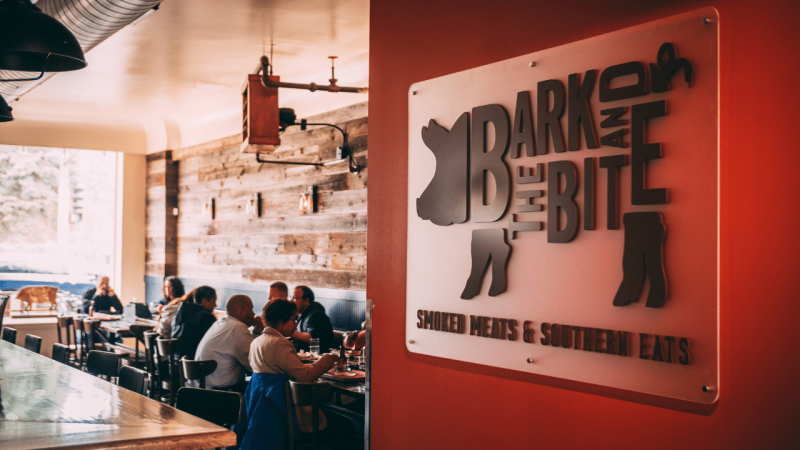 Bark and the Bite
Bark and the Bite began as a food truck, then a deli counter in Minneapolis, before landing in their current address on Marshall Avenue. The restaurant is just as much a treat ordering in, or ordering to-go. Linger inside with a cold beer to wash down the saucy goods, or load up on juicy meats, sides, and sauces before finding a picnic spot around the nearby Mississippi River. Bark and the Bite is also a great option for those who have a hunger for barbecue, but also need to manage other dietary desires. On the menu are vegan barbecue jackfruit and other veggie and gluten-free friendly foods. (Temporarily Closed)

Black Mkt St. Paul
Picking up barbecue from this trailer showcases the feel-good community that Saint Paul excels at the building. In addition to a crescendoing sense of anticipation, while waiting for a rack of supremely tender brisket, there's also an opportunity to chat with other giddy patrons. Soon, the entire operation takes on the feel of a lively block party. What binds everyone is a love of smoked meats. Order online early in the week to secure the best cuts before they sell out.

Roosters BBQ Deli
Rooster's Deli BBQ has all the charm of a roadside stand with just a couple of seats inside and focuses on smoked meats and fried chicken. Order a classic pulled pork sandwich, piled high with dressed coleslaw for a hunger-busting, hand-held meal, or order up trays of smoked meats and share that good with a crowd.
Hickory Hut
An icon on University Avenue, Hickory Hut offers an incredible dinner duo of ribs and chicken wings. Tender ribs with a smoke-pink crust bare represent this restaurant's name wonderfully, but insiders know that every meal also has to come with a side of fried, giant wings heartily seasoned. Put them both together and it's a meatfest of epic proportions.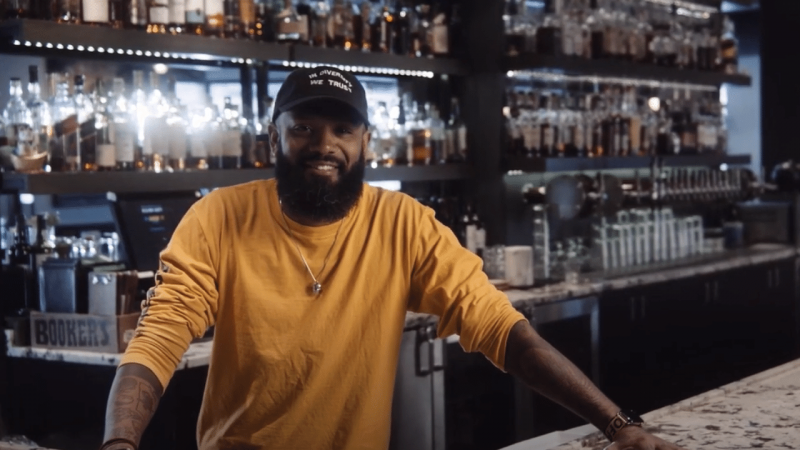 Handsome Hog
This Cathedral Hill restaurant boasts some celebrity glint thanks to owner and chef Justin Sutherland. The former Top Chef competitor has built a stellar culinary reputation in the years since he first opened Handsome Hog. Since day one the brisket has been a hot commodity. Each day only so much of this pink, smoke-kissed meat is made and when it's gone, it's gone. Order a hearty serving out on the lively patio, with its own dedicated bar, when the sun is shining for a glorious St. Paul experience.
Fire Box
This beauty of a spot just off Snelling, and a hop from 94, serves thin-sliced rib tips that are just begging to be snacked on. Start there before digging into the meat-topia of other Fire Box BBQ selects with classic sides like mac and cheese, coleslaw, and skinny fries.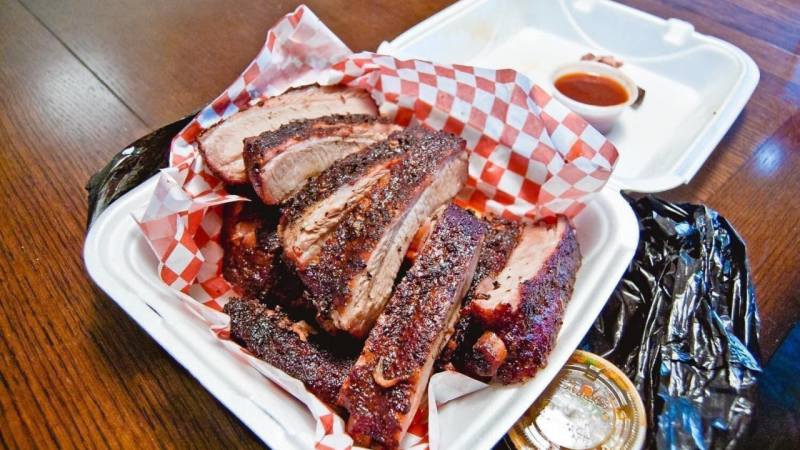 PICTURED: Ribs from Smoke Session BBQ
Smoke Session BBQ
Track down this bright red trailer for pepper-crusted ribs or some of the best, chunky smoked sausages around. Open most days for lunch and dinner this down-home smoker also has a creamy mac salad to cool down that peppery rib spice. Plus, as a particularly delicious bonus, Smoke Session has crispy egg rolls and Lao sausage.
Famous Dave's
Famous Dave's brought barbecue to the masses with sweet (and spicy) sauces and tender cornbread muffins. Fans love to order up a heap of ribs and a whole selection of sauces. The restaurant on West 7th gives all the good-time honky-tonk vibes with a wrap-around porch and family-friendly environment.
Did we miss your favorite Saint Paul BBQ? Show us your top picks on Twitter or Facebook, and share photos on Instagram using the hashtag #MYSAINTPAUL!