Dine at These Vietnamese Restaurants in Saint Paul
Visit these 7 Vietnamese restaurants, listed in geographic order from west to east, for a taste of this flavor-packed cuisine.
Photo credit: @visitsaintpaul at Ngon Bistro

In Saint Paul we are lucky enough to boast a plethora of fantastic Vietnamese restaurants, each serving up their own takes on deep bowls of steaming pho, crackling crisp egg rolls stuffed within an inch of their lives, crusty banh mi, bún served with mountains of fresh herbs, strong coffee laced with luscious condensed milk, and so much more. Visit these restaurants, listed in geographic order from west to east, for a taste of this flavor-packed cuisine.
Pho 79
2233 Energy Park Drive
When the pho craving is at its zenith, and the appetite is voracious, Pho 79 is the number one place to stop. Giant bowls of steaming broth are packed with ingredients for slurping, gnawing and customizing. Order the Pho 79 special brimming with thin slices of beef, fall-apart brisket, tendons, tripe, and bobbing little beef meatballs inside this little spot that's not far from the University of Minnesota St. Paul campus.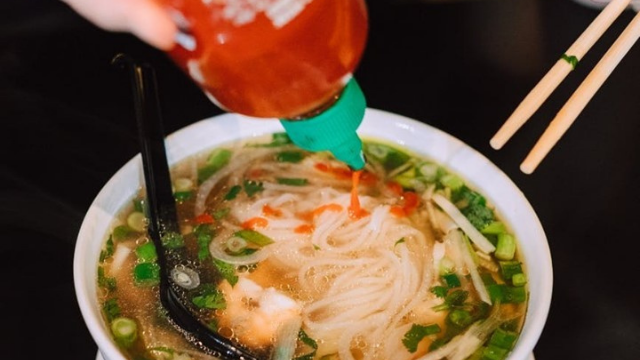 @theburlingtonapartments
Pho Pasteur
694 Snelling Avenue North
If you're looking for a Vietnamese restaurant that has something for everyone, this is your spot. At Pho Pasteur, there are egg rolls stuffed inside spring rolls, classics like pad thai and sweet and sour chicken, extensive vegetarian options, light and refreshing vermicelli noodle bowls, and of course your savory, satisfying, slurpy bowl of Pho. But wait, there's more! Save room for their sweet dessert concoctions such as a tri-collored bean, jelly and shaved ice treat or caramel flan.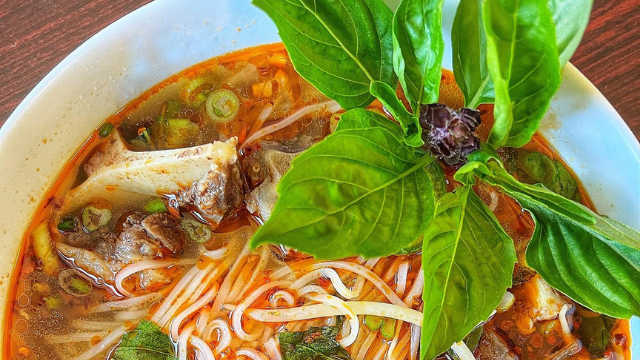 @ralph_matthews
iPho by Saigon
704 University Avenue
This is a menu to fall in love with: the extensive list of offerings ranges from bubble tea to pho to a slew of banh mi options. iPho has become a classic of Saint Paul dining, with loyal eaters often picking a favorite must-order dish with every visit. When the weather turns blustery, tuck into a bowl of bún bò huế, a rich beef broth with thick rice noodles, available in a tiny $6 size all the way up to a cauldron for just $14. There's also an offshoot, I Heart Pho over at 850 Maryland Avenue East.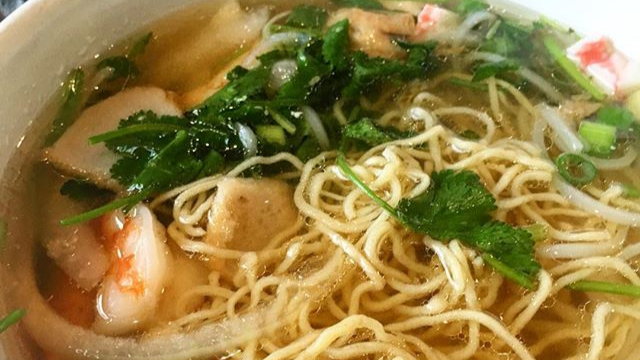 @leeslunchbox
Ngon Vietnamese Bistro
799 University Avenue
Ngon pairs contemporary cooking with traditional Vietnamese dishes. The pho is made with smal, locally farmed ingredients and the nightly specials are where the chef's skill can stretch and shine. The interior has a quaint French bistro feel, with warm wood and comfortable seats. For those that love a cocktail, the full bar obliges with modern takes on classics.
Trieu Chiau
500 University Avenue West
A modest setting on University Avenue, an area brimming with Southeast Asian fare served in generous portions. To know Trieu Chiau is to have a favorite dish: many fall hard for the slightly sweet, deeply savory pho broth, or the mountainous bun salads. My heart belongs to the massive banh mi, easily two meals worth of crusty bread and chewy-crisp fillings. This place is marvelously affordable.
Little Saigon Supermarket
353 University Avenue West
Longtime Saint Paul residents know this distinctive building as a great market with a deli that's a grab and go snack stop. Grab some ingredients for a delicious dinner and snag one of their famous banh mi on the way out. The roasty pork at Little Saigon is offset by a powerful pate layered with long sprigs of fresh cilantro. It's a hefty dish, and one best not approached from behind the wheel on the way home. That's where the eggrolls come in handy.
Tai Hoa BBQ
854 University Avenue West
It's the crackling meaty crust that will really get your heart palpitating at this longtime barbecue shop on University Avenue. On display are rosy ducks, bubbly sides of pork, and other carnivorous temptations. Order a whole duck, perfumed with a little five spice, and you'll receive a pile of chopped succulent meat, perfectly rendered fat, and the all-important skin crisps. Bring Tai Hoa home to serve with your favorite sides and it's a fantastic fancy meal cheat. Or pack it in with some sides and head out into the city for a phenomenal picnic. Although, bring cash - they don't take cards.
Trung Nam French Bakery
739 University Ave West
There was quite the kerfuffle recently when a few new fancy bakeries opened in Saint Paul and there was much fanfare over their croissant offerings. In response, there was a lot of Saint Paul scoff/huffing (something we love to do, when someone ((cough)) Minneapolis ((cough)) likes to think they have the market on anything awesome.) We of the capital city know that all talk of laminated dough around these parts needs to start and finish with an ode to Trung Nam French Bakery. Trung Nam's twirls of buttered layered dough are baked to a perfect sheen, with tender dough that gently pulls back against the teeth, before surrendering into an ethereal bite of pure heaven. This bakery also makes fabulous baguettes that are the flavor vehicles for their banh mi. The bakery also sells a phenomenal Vietnamese coffee thickened and sweetened with condensed milk.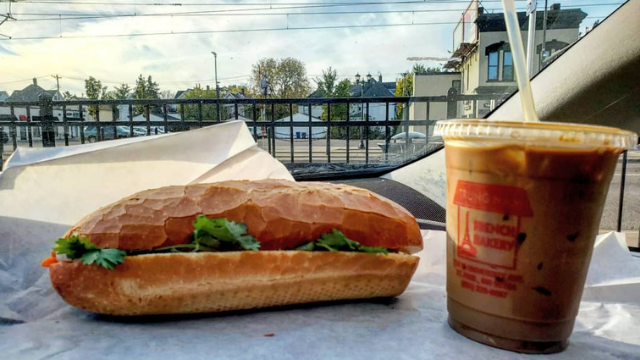 @aliciathoreats
This is not an all inclusive list of Vietnamese in the Midway neighborhood. If you have a favoriite spot that's missing from this list, let us know!