MY ITINERARY (

0

)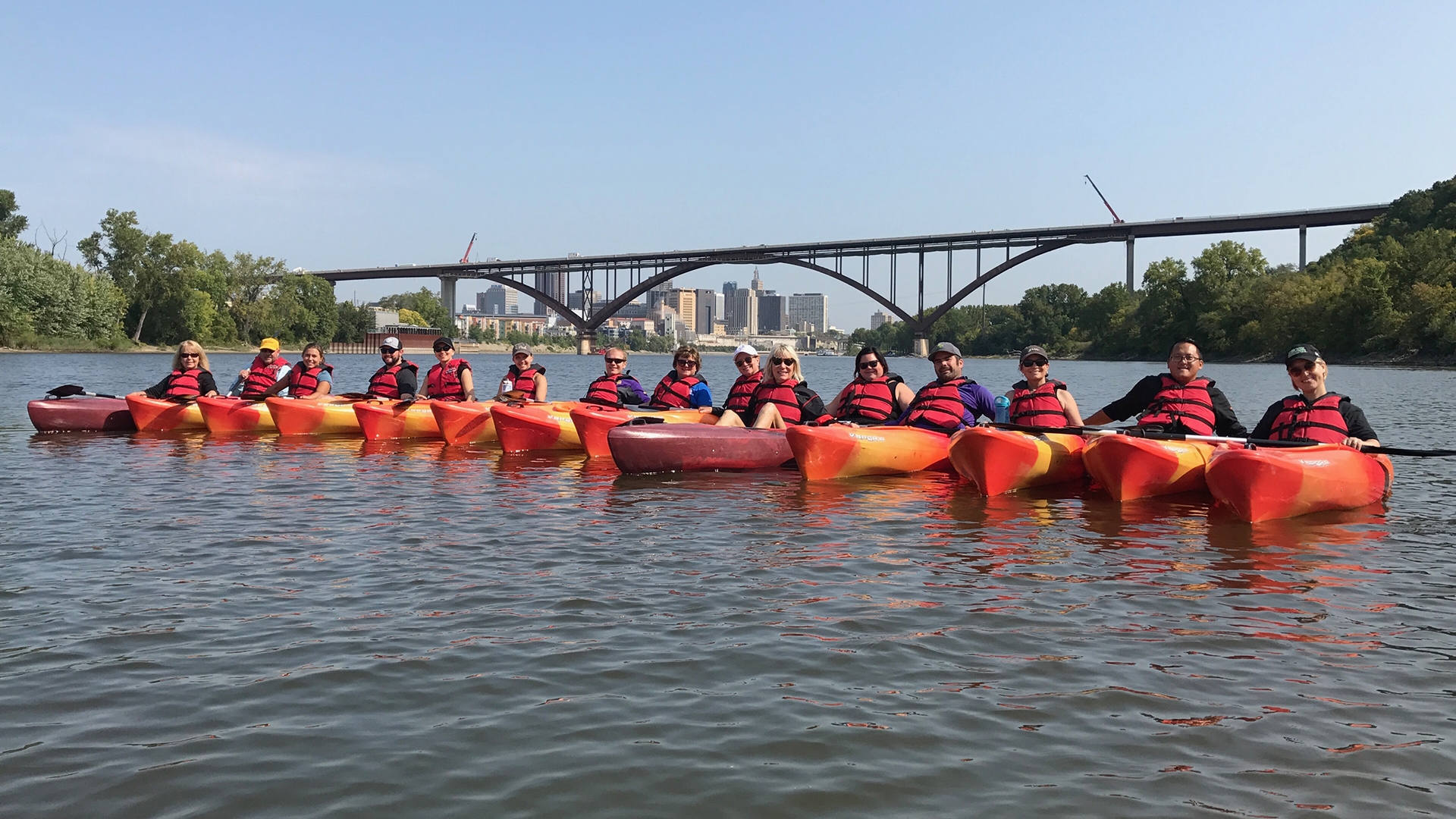 Visit Saint Paul Staff Kayaking the Mississippi River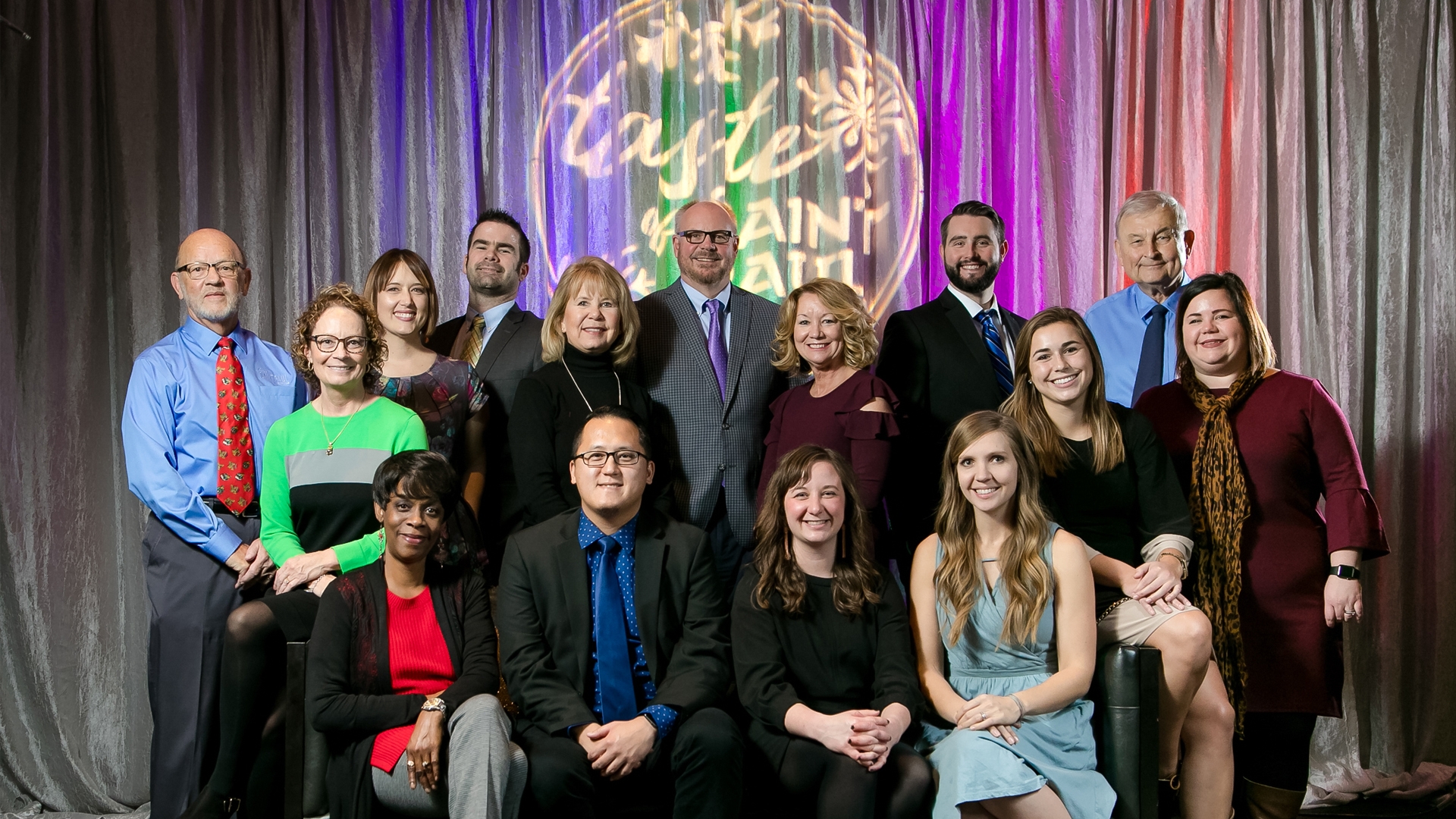 Visit Saint Paul Staff at the 2017 Taste of Saint Paul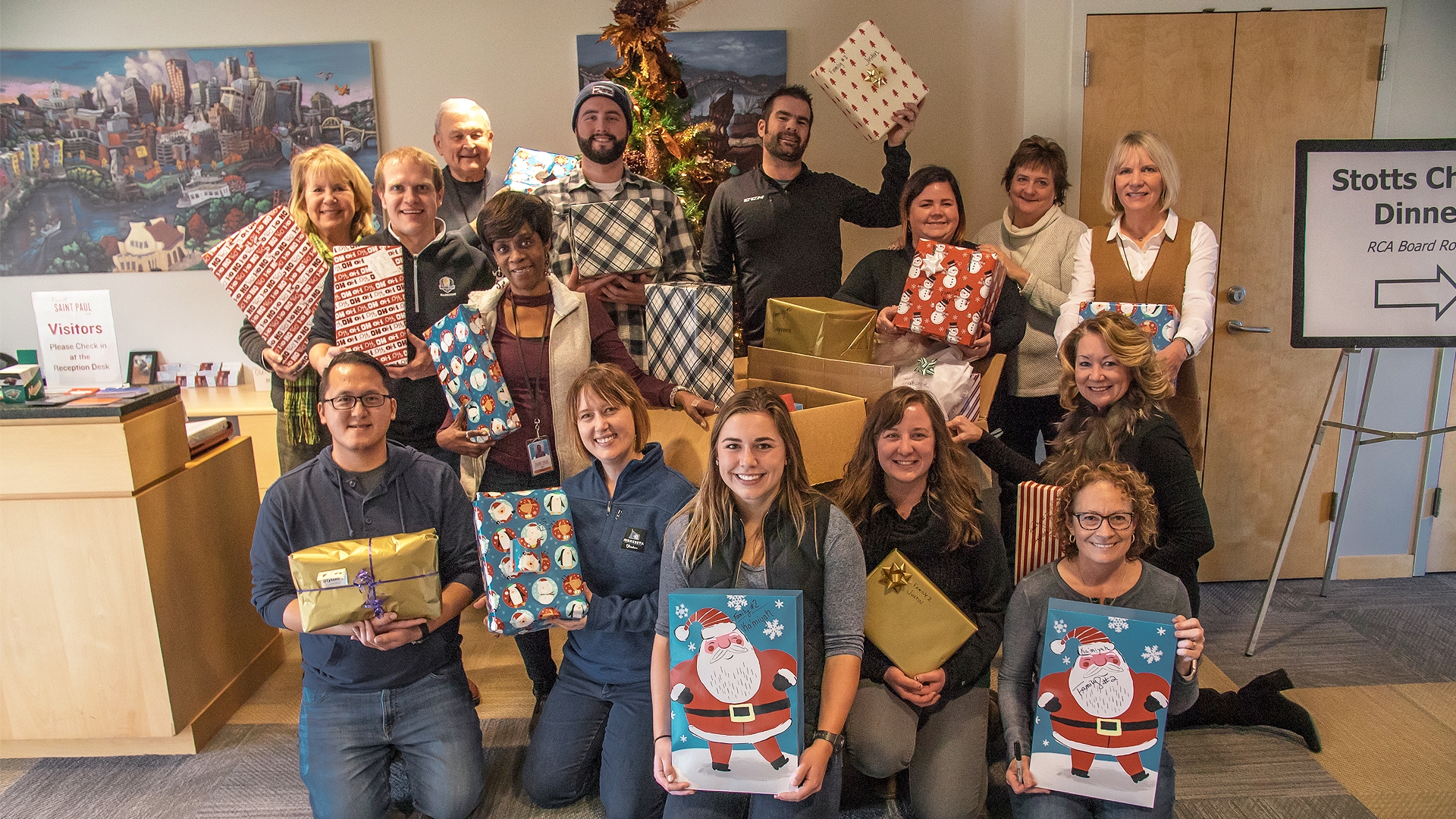 Visit Saint Paul Staff with Adopt-a-Family Donations for Face to Face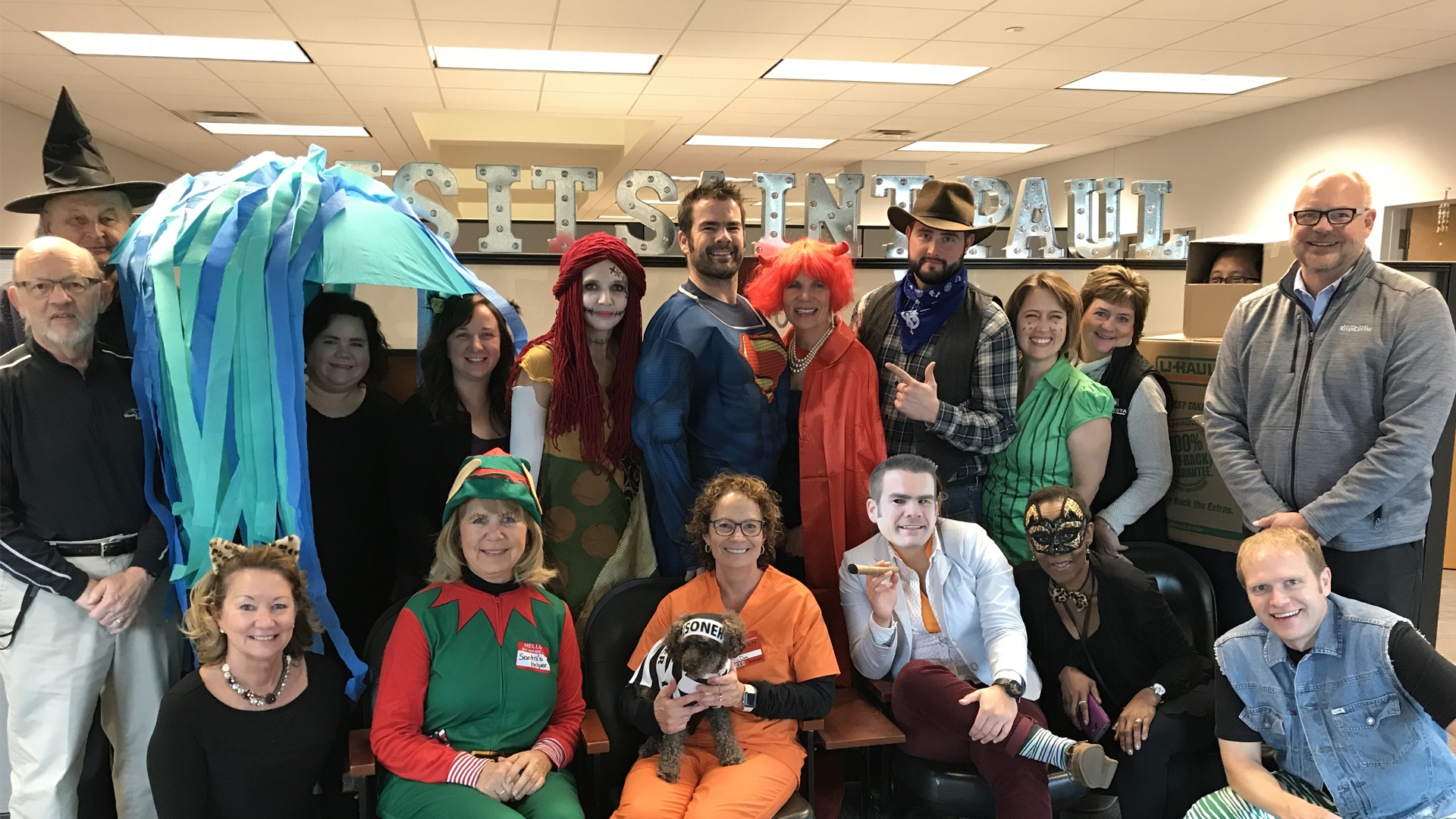 Visit Saint Paul Staff Celebrates Halloween 2017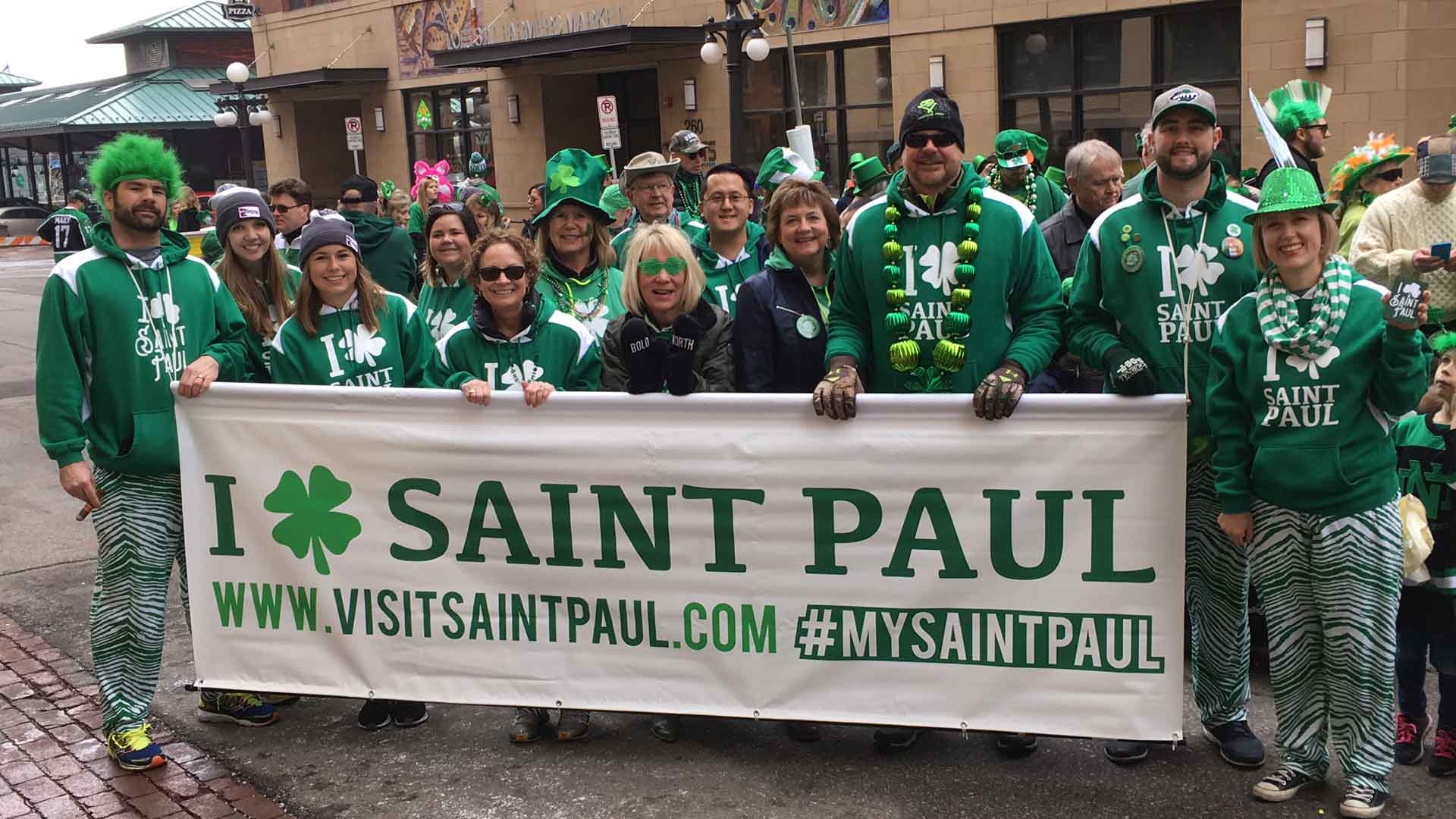 Visit Saint Paul Staff in the 2017 St. Patrick's Day Parade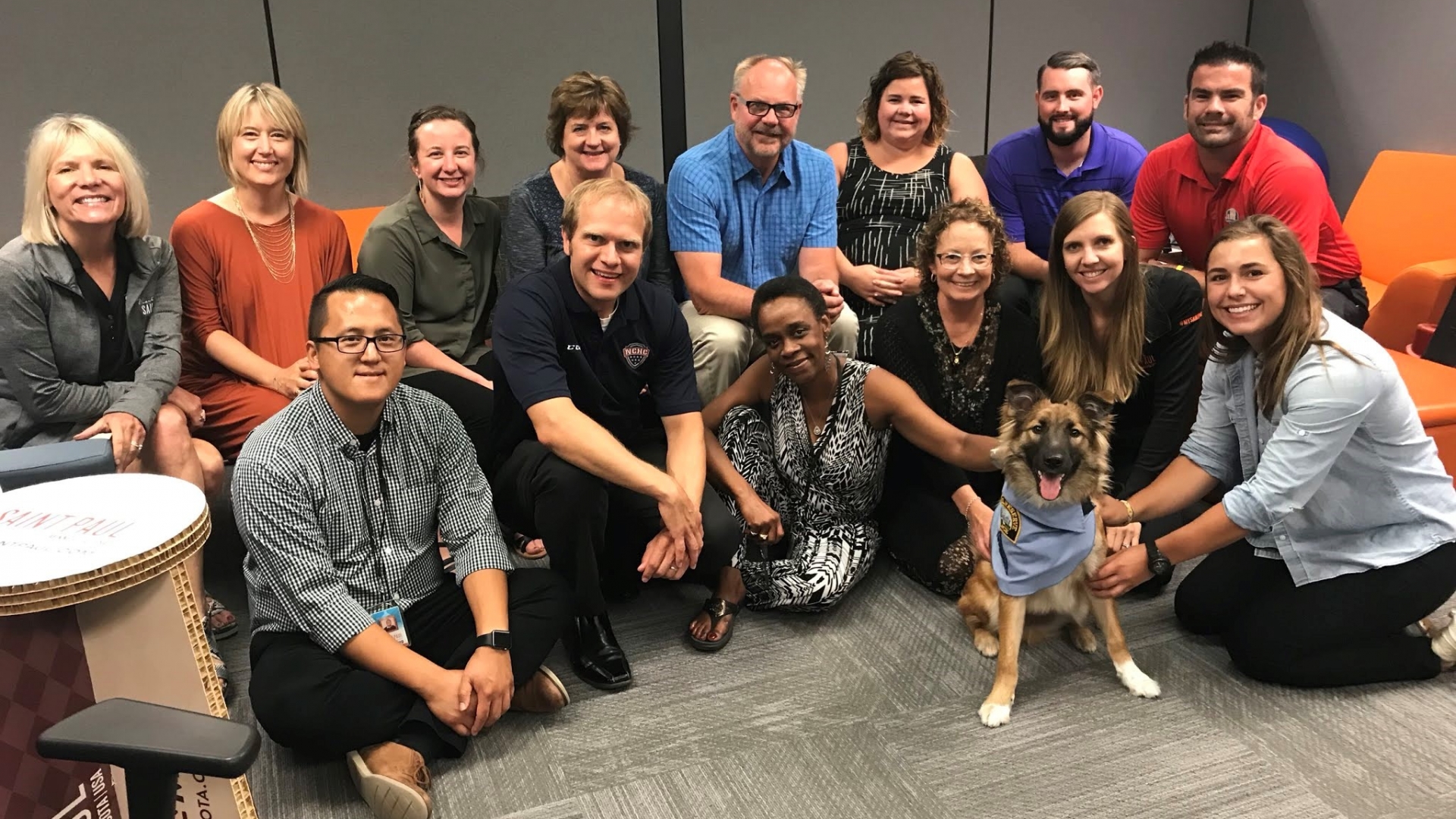 Sergeant Fuzz from the SPPD Stops by the VSP Offices
Visit Saint Paul Staff
Get to know the Visit Saint Paul staff.
Visit Saint Paul
175 West Kellogg Boulevard, Suite 502
Saint Paul, MN 55102
651.265.4900 / 800.627.6101
General Mailbox - info@visitsaintpaul.com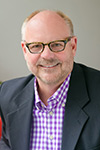 Terry Mattson, President & CEO
ph: 651.265.4902
email: tmattson@visitsaintpaul.com
Terry Mattson has been the President & CEO at Visit Saint Paul and the RiverCentre Authority since February of 2014. He previously spent nearly 28 years at Visit Duluth in various capacities. He has three decades of experience in tourism and was CEO of Duluth, Minnesota's official destination marketing organization since 1990.
Read More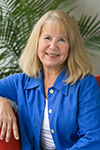 Lorrie Larson, Director of Convention Services, Executive Assistant and Board Administrator
ph: 651.265.4866
email: llarson@visitsaintpaul.com
Lorrie provides principal administrative support to the chief executive and other top management personnel. She serves as liaison with voluntary leadership and works fairly independently. Lorrie is also responsible for maintaining the schedule for the chief executive or others and performs clerical duties or other administrative tasks.
FINANCE & ADMINISTRATION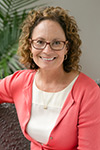 Cindy Dupont, Chief Financial Officer / Chief Operating Officer
ph: 651.265.4916
email: cdupont@visitsaintpaul.com
Cindy serves as chief financial officer and directs financial affairs of Visit Saint Paul. She also directs financial management procedures, prepares financial statements and reports and manages accounting personnel.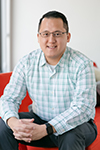 Sheeying Moua, Accountant
ph: 651-265-4822
email: smoua@visitsaintpaul.com
Sheeying works closely with the CFO and Visit Saint Paul staff on day to day operations, as well as providing accounting support.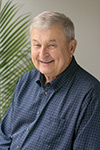 Harold Johnson, Receptionist - Part-time
ph: 651-265-4923
email: hjohnson@visitsaintpaul.com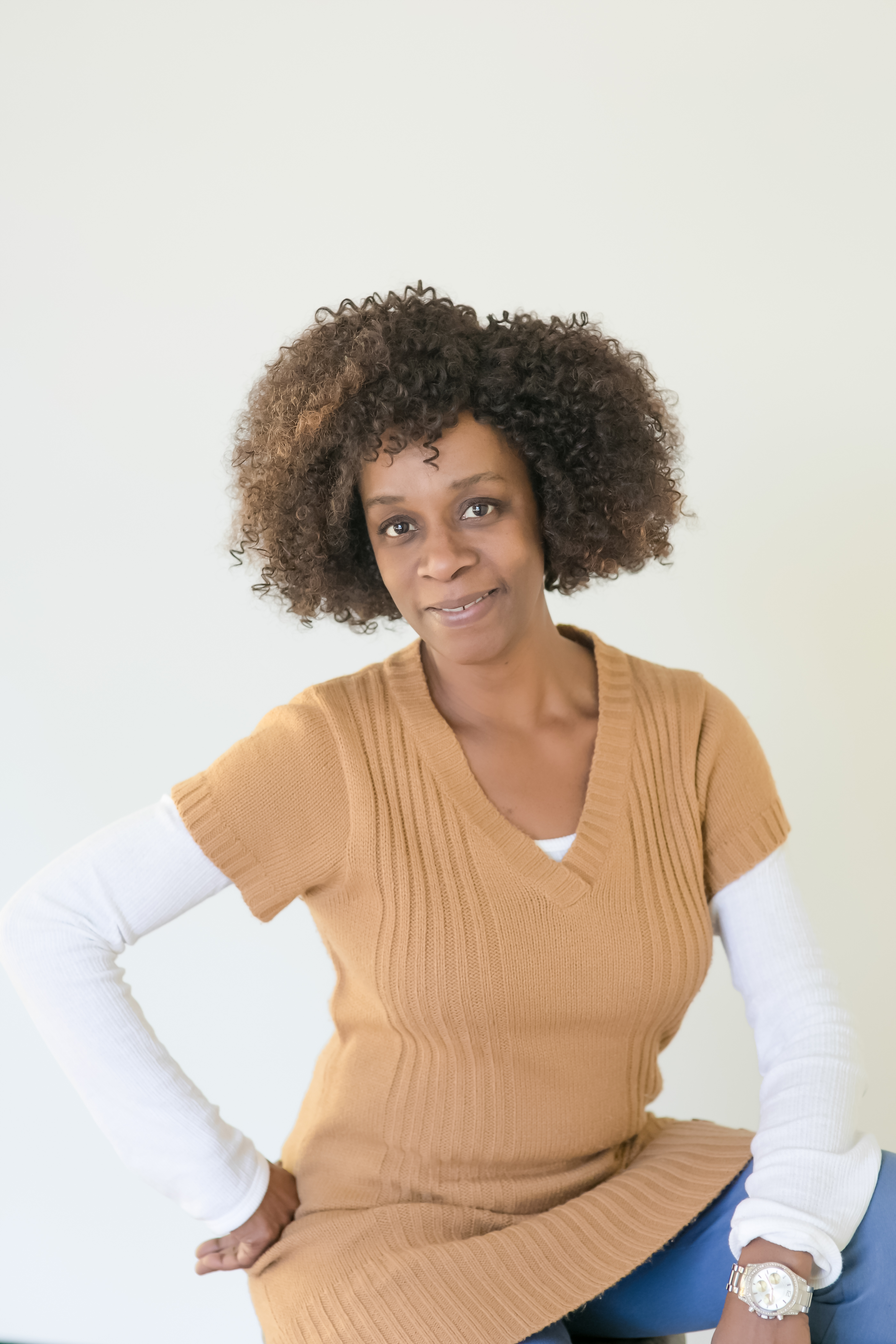 Joi Robinson, Receptionist & Staff Support
ph: 651-265-4905
email: jrobinson@visitsaintpaul.com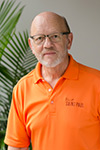 Herb Weber, Delivery Coordinator - Part time
ph: 651.265.4900
email: info@visitsaintpaul.com
Herb is responsible for bulk shipping and delivering Visit Saint Paul brochures to all state travel information centers, convention and member requests. He also manages activities relating to VSP storage space and inventory tracking.
MARKETING & PARTNERSHIP TEAM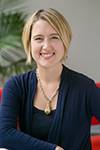 Jaimee Lucke Hendrikson, Vice President of Marketing & Partnership
ph: 651-265-4857
email: jhendrikson@visitsaintpaul.com
Jaimee oversees the development and implementation of marketing and partnership efforts for Visit Saint Paul.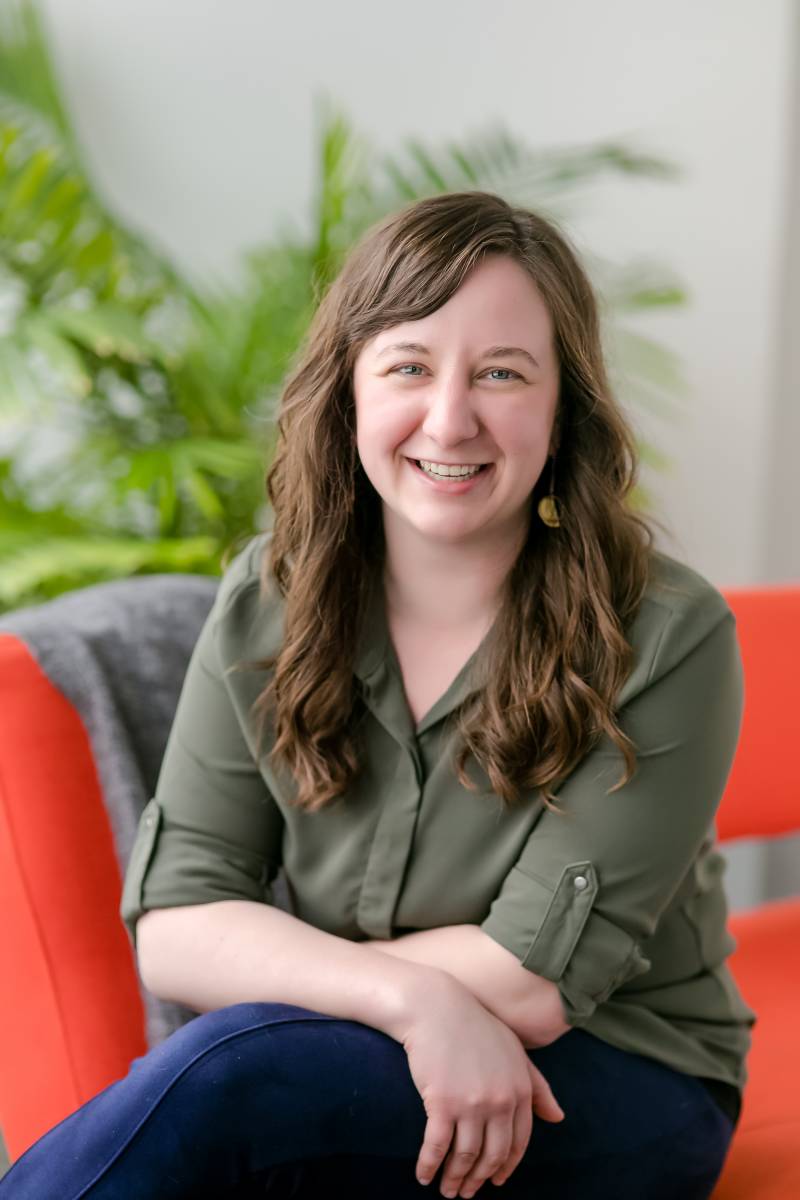 Chelsea Fey, Partnership & Engagement Manager
ph: 651-265-4906
email: cfey@visitsaintpaul.com
Chelsea helps members get the most value out of their membership by making sure member info is accurate and complete, maximizing member exposure through digital efforts, organizing member events and growing our communications with current/prospective members.
For all inquiries related to membership at Visit Saint Paul, please email membership@visitsaintpaul.com or call 651.265.4906.
CONVENTION SALES TEAM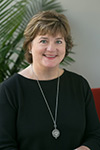 Jane Lewis, Vice President of Convention Sales
ph: 651-265-4936
email: jlewis@visitsaintpaul.com
Jane is responsible for developing and directing the sales strategies to promote Visit Saint Paul as a convention, meetings and sports destination.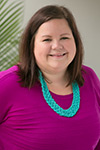 Amanda Friedrich, CMP - Director of Sales
ph: 651.265.4908
email: afriedrich@visitsaintpaul.com
Amanda sells Saint Paul as a convention and tradeshow destination to various meeting planners throughout the nation. She is responsible for booking conventions in Saint Paul from the scientific/engineering, agricultural, environmental, manufacturing/distribution, cultural and military markets.
Josh Anderson, Director of Sports Development/National Account Executive
ph: 651-265-4928
email: janderson@visitsaintpaul.com
Josh sells Saint Paul as a convention and sports destination to various meeting and event organizers throughout the nation. He is responsible for booking conventions, meetings and events in the education, government, religious and sports markets.

Bridget McCoy, Business Development Manager
ph: 651-265-4903
email: bmccoy@visitsaintpaul.com
Bridget focuses on building relationships and cultivating new business for Saint Paul and enjoys helping clients see all the great things Saint Paul has to offer.
Related Video