MY ITINERARY (

0

)
Visit Saint Paul Staff
Contacting Visit Saint Paul is easy. You can either write to us or submit your questions or comments to the appropriate staff member listed below.
Visit Saint Paul
175 West Kellogg Boulevard, Suite 502
Saint Paul, MN 55102
651.265.4900 / 800.627.6101
General Mailbox - info@visitsaintpaul.com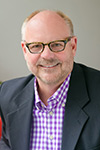 Terry Mattson, President & CEO
ph: 651.265.4902
email: tmattson@visitsaintpaul.com
Terry Mattson is the President & CEO at Visit Saint Paul and the RiverCentre Authority. Mattson became CEO of the Minnesota capital city's official convention and visitor's bureau effective February, 2014. He previously spent nearly 28 years at Visit Duluth in various capacities. He has three decades of experience in tourism and was CEO of Duluth, Minnesota's official destination marketing organization since 1990.
Visit Saint Paul was founded in 1927 making it one of the oldest destination marketing organizations in the United States. The President & CEO is responsible for growth of the tourism and convention industry by developing and executing marketing and sales strategies as well as providing strategic leadership in all aspects of operations.
Mattson received the "Roger Toussaint Award" for lifetime achievement from the Minnesota Association of Convention and Visitors Bureaus at the 2014 Explore Minnesota Tourism Conference.
He was also named Minnesota's 2012 "Outstanding Individual in Tourism" by Explore Minnesota Tourism. The award is the top honor for the state's $12 billion industry and reflects Mattson's longtime role driving success in northern Minnesota and throughout the state. His expertise includes leisure travel marketing, special events, meetings and conventions, management and public relations.
Terry serves on both the Minnesota Governor's Tourism Advisory Council and the Minnesota Tourism Growth Coalition. He's been active on countless boards and committees including the Minnesota Lodging Association, Minnesota Film & Television Board, Minnesota Arrowhead Association, Destination Marketing Association International and the Minnesota Association of Convention and Visitors Bureaus. He also serves on the Minnesota Tourism Center Advisory Committee and Minnesota's Statewide Branding Taskforce.
Terry was also the executive producer of Tall Ships Duluth and the visionary behind what is the greatest spectacle on Lake Superior .The biggest event in northern Minnesota history is a gargantuan undertaking attracting more than 200,000 people from 50 states and every Canadian province. It also generated a far-reaching buzz that enhanced the image and popularity of Minnesota driving $15 million in economic impact while increasing lodging revenues 15%. Mattson also created and managed other marquee events such as the AMSOIL Duluth National Snocross; snowmobiling's signature racing event kicking off the national professional circuit every Thanksgiving at Spirit Mountain.
Named one of 10 Duluth movers and shakers by the Minneapolis/St. Paul Business Journal, he received the RSVP MN/Meetings: Minnesota's Hospitality Journal "Vision Award for Leadership." Mattson was honored for demonstrating best practices following the 2012 flashflooding in Duluth. Many feared tourism would take a big hit. But Mattson's fast action helped the region move forward. It took immediate, proactive work with city, state and federal constituencies. Messages needed to be crafted carefully as not to minimize the substantial damage to residential areas while reassuring travelers "Duluth is open for you."
Mattson is a tireless advocate for Minnesota travel and promotion. He played a critical role in transforming Duluth's brand from a rust belt city into a top destination. Consider what was an $80 million impact in Duluth during the late 1980 is today $800 million annually. As a driving force Visit Duluth demonstrated enviable increases in tourism sales and revenues in 23 of 24 years during Mattson's leadership tenure.
Away from professional pursuits Mattson enjoys travel, cherishing life with family, pets and friends along with time at his farm in northern Wisconsin. An avid outdoorsman, Mattson is also a passionate motorcyclist and mountain biker.
The mission of Visit Saint Paul is to generate economic growth for Saint Paul by effectively marketing the RiverCentre campus, Saint Paul and the region as a preferred destination. The consolidated RiverCentre annual budget is $11.4 million. Saint Paul is on the cusp of a renaissance not seen in the city in the last two decades. With more than $1.6 billion in public and private investment the face of Saint Paul is poised to change forever.
---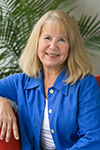 Lorrie Larson, Executive Assistant and Board Administrator
ph: 651.265.4866
email: llarson@visitsaintpaul.com
Lorrie provides principal administrative support to the chief executive and/or other top management personnel. She serves as liaison with voluntary leadership and works fairly independently. Lorrie is also responsible for maintaining the schedule for the chief executive or others and performs clerical duties or other administrative tasks.
---
FINANCE & ADMINISTRATION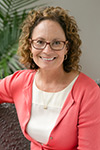 Cindy Dupont, Chief Financial Officer
ph: 651.265.4916
email: cdupont@visitsaintpaul.com
Cindy serves as chief financial officer and directs financial affairs of Visit Saint Paul. She also directs financial management procedures, prepares financial statements and reports and manages accounting personnel.
---
Angela Dupont, Accountant
ph: 651-265-4822
email: adupont@visitsaintpaul.com
Angela works closely with the CFO and Visit Saint Paul staff with day to day operations, as well as providing accounting support.
---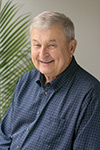 Harold Johnson, Receptionist - Part time
ph: 651-265-4923
email: hjohnson@visitsaintpaul.com
---
Nancy Johnson, Receptionist - Part time
ph: 651-265-4923
email: njohnson@visitsaintpaul.com
---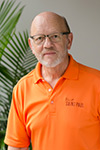 Herb Weber, Delivery Coordinator - Part time
ph: 651.265.4900
email: info@visitsaintpaul.com
Herb is responsible for bulk shipping and delivering Visit Saint Paul brochures to all state travel information centers, convention and member requests. He also manages activities relating to VSP storage space and inventory tracking.
---
MARKETING TEAM
Adam Johnson, Vice President of Marketing & Media Relations
ph: 651.265.4904
email: ajohnson@visitsaintpaul.com
Adam Johnson is Vice President of Marketing and Media Relations at Visit Saint Paul –the official convention & visitors bureau of Minnesota's capital city. He is responsible for marketing Saint Paul as a meetings and tourism destination along with developing the company's social media strategy, media relations plan and special events planning.
Over the last six years he has launched two new websites for the company, led the company through a rebrand to Visit Saint Paul, and planned several fan fests around national sporting events. In 2013, he introduced Paul, the first Mobile Visitors Center in the state on Minnesota.
Some events he has worked closely on include the 2008 Republican National Convention, 2011 NCAA Frozen Four, 2011 VISA Championships, WCHA Final Five, 2013 Saint Patrick's Day and 2014 Big Ten Hockey Tournament.
Johnson has a communications degree from Macalester College in Saint Paul, MN. He is also a 2006 graduate of the Leadership Saint Paul program through the Saint Paul Chamber of Commerce.
He is an active board member for Capitol River Council, Skyway YMCA, Saint Paul Festival & Heritage Association, Hospitality Sales & Marketing Association International (HSMAI), Ordway Circle of the Stars and the Minnesota Mississippi River Parkway Commission.
He has appeared regularly on local news highlighting Saint Paul as a travel and tourism destination during large local and regional events. He was the brainchild behind "Free beer for furloughed government workers" which highlighted Saint Paul's hospitality community and he led the team that helped Saint Paul be named "Most Romantic Getaway in North America" by 10Best and USA Today.
Johnson lives in Saint Paul with his wife Emily and infant son, Leo.
When not working, Johnson enjoys watching sports, golfing and spending time with family.
---
Robert Ferdinandt, Creative Services Coordinator
ph: 651.265.4921
email: rferdinandt@visitsaintpaul.com
Robert is responsible for designing and updating visual communications, along with providing support for photo and video requests.
---
CONVENTION SALES TEAM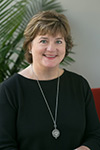 Jane Lewis, Vice President of Convention Sales
ph: 651-265-4936
email: jlewis@visitsaintpaul.com
Jane is responsible for developing and directing the sales strategies to promote Visit Saint Paul as a convention, meetings and sports destination.
---
Margot Zweber, National Account Executive & Sports Development Manager
ph: 651-265-4910
email: mzweber@visitsaintpaul.com
Margot sells Saint Paul as a convention and sporting event destination to various meeting planners and event organizers throughout the nation. She is responsible for booking conventions and sporting events in Saint Paul from the corporate, insurance, financial, tourism/hospitality industry and sports markets.
---
Amanda Friedrich, CMP - National Account Executive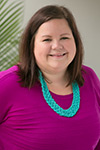 ph: 651.265.4908
email: afriedrich@visitsaintpaul.com
Amanda sells Saint Paul as a convention and tradeshow venue to various meeting planners throughout the nation. She is responsible for booking conventions in Saint Paul from the scientific/engineering, agricultural, environmental, manufacturing/distribution, ethnic, and military markets.
---
Eric Satre, National Account Executive
ph: 651.265.4928
email: esatre@visitsaintpaul.com
Eric sells Saint Paul as a convention and tradeshow venue to various meeting planners throughout the US. Eric handles the education, government and labor union markets.
---
Allison Ryan, Sales Manager & Wedding Coordinator
ph: 651.265.4905
email: aryan@visitsaintpaul.com
Allison sells Saint Paul as a premier wedding destination; connecting newly engaged couples to the various venues and vendors necessary to make their dream wedding possible! In addition to assisting couples throughout the planning process, she is also responsible for small corporate groups, helping them to secure venues and hotel blocks.
---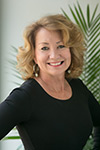 Connie Stadelman, Sales & Events Manager
ph: 651.265.4903
email: cstadelman@visitsaintpaul.com
As the Sales & Events Manager for Visit Saint Paul, Connie supports the National Sales Executives with managing quarterly reports, administrator for iDSS database, assist with site inspections, research and development of new sales accounts. She also coordinates client gifts and all promotional items, manage airline program and plan/manage a variety of events including the quarterly Directof of Sales meetings, Taste of annual Saint Paul Holiday party, the Annual Meeting.
---
MEMBERSHIP TEAM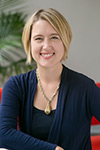 Jaimee Lucke Hendrikson, Vice President of Membership
ph: 651-265-4857
email: jhendrikson@visitsaintpaul.com
Jaimee is responsible for building relationships throughout the community in an effort to share information about opportunities available through membership with Visit Saint Paul and to bring in new members. In addition to recruiting and retaining members, the department provides networking and educational programming, provides members with opportunities for increased exposure through advertising and marketing, maintains the membership database, and educates sales and marketing staff about member businesses.
For all inquiries related to membership at Visit Saint Paul please email membership@visitsaintpaul.com or call 651.265.4906