MY ITINERARY (

0

)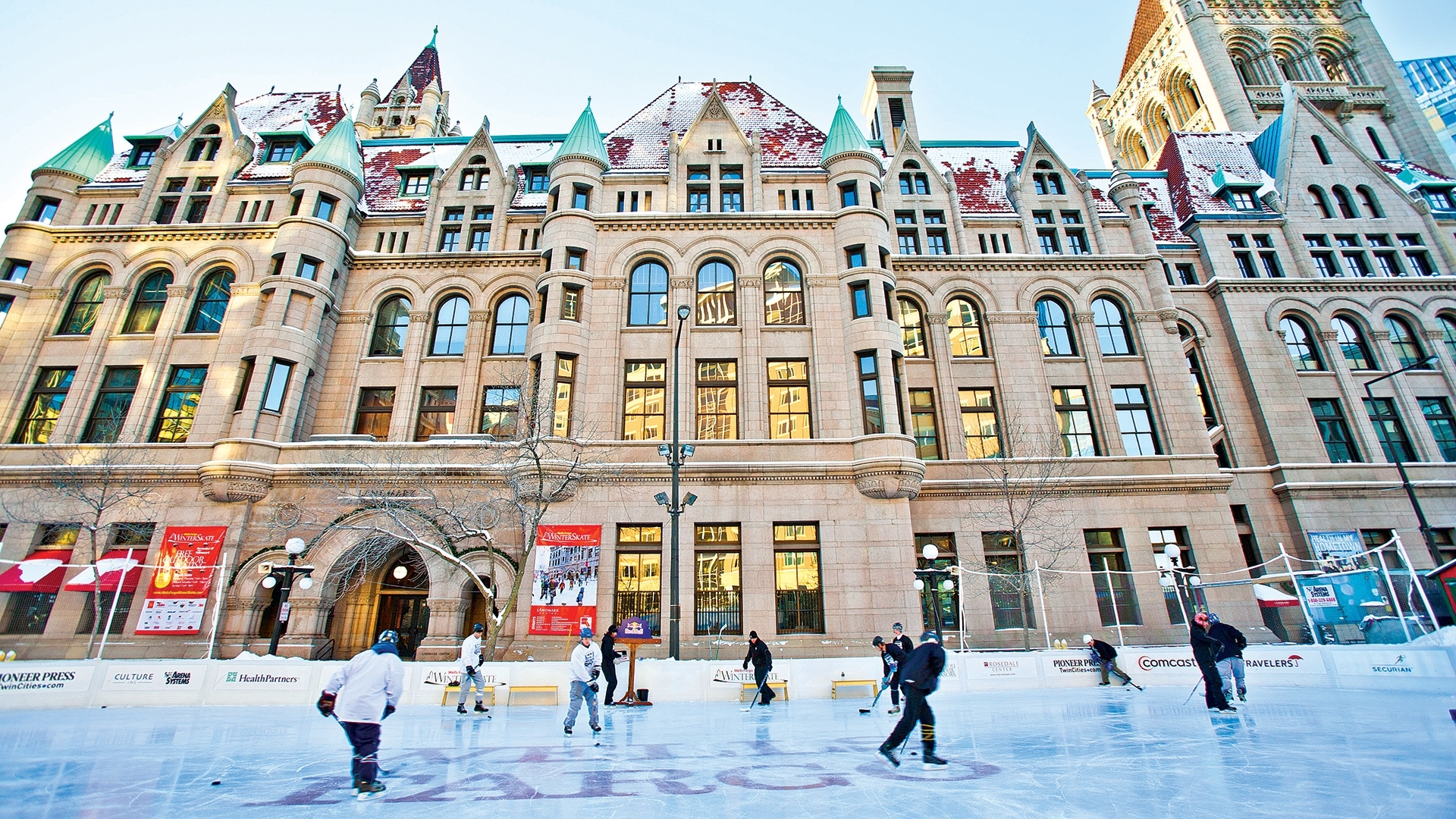 Wells Fargo WinterSkate Youth Hockey
Youth Hockey
Ice time is available in 50-minute increments, starting on the hour on most Monday and Thursday nights from 5:00 to 10:00 p.m. during the Wells Fargo WinterSkate season. 10-minutes are scheduled between each session for team changeover, please stay on schedule.
Due to the size of the rink and subsequent safety reasons, youth hockey ice time is limited to PeeWee age 13 and younger, and no checking is allowed.
For information on youth hockey or general inquires please e-mail Kate.Frye@ci.stpaul.mn.us
To reach the Lost and Found or for weather-related updates, got to the Wells Fargo WinterSkate Facebook page.
Cost:
$55 for resident teams (teams where 85% of the participants have Saint Paul addresses-a roster will be required)
$75 for non-resident teams
To Register:
Registration begins: Tuesday, October 23, 2018
Please submit the attached application and payment to:
City of Saint Paul
c/o Kate Frye
85 West Water Street
Saint Paul, MN 5510
Or email this Ice Time Registration Form to: Kate.frye@ci.stpaul.mn.us
Once we receive your application we will contact you for payment via credit card.
Your ice time will not be secured without payment or application.
Scheduling will be on a first-come, first-served basis. Refunds will not be granted upon cancellation. If the rink is closed due to extreme weather (-25 degrees below zero) , we will notify the coach and refund the ice time fee.
Tuesday, Oct 15, 2019
Possible drizzle in the evening.

High:

48°

low:

42°

Chance of Rain

55%

Wind:

NW at 12 MPH

Mostly cloudy throughout the day.

High:

52°

low:

40°

Chance of Rain

22%

Wind:

NW at 9 MPH

Partly cloudy throughout the day.

High:

59°

low:

36°

Chance of Rain

8%

Wind:

SE at 6 MPH

Overcast throughout the day.

High:

66°

low:

43°

Chance of Rain

8%

Wind:

SE at 13 MPH

Partly cloudy throughout the day.

High:

66°

low:

49°

Chance of Rain

8%

Wind:

W at 8 MPH

Mostly cloudy throughout the day.

High:

65°

low:

47°

Chance of Rain

9%

Wind:

SE at 8 MPH

Mostly cloudy throughout the day.

High:

63°

low:

51°

Chance of Rain

52%

Wind:

E at 12 MPH

Rain until afternoon, starting again overnight.

High:

57°

low:

45°

Chance of Rain

74%

Wind:

NW at 14 MPH
Upcoming Events