MY ITINERARY (

0

)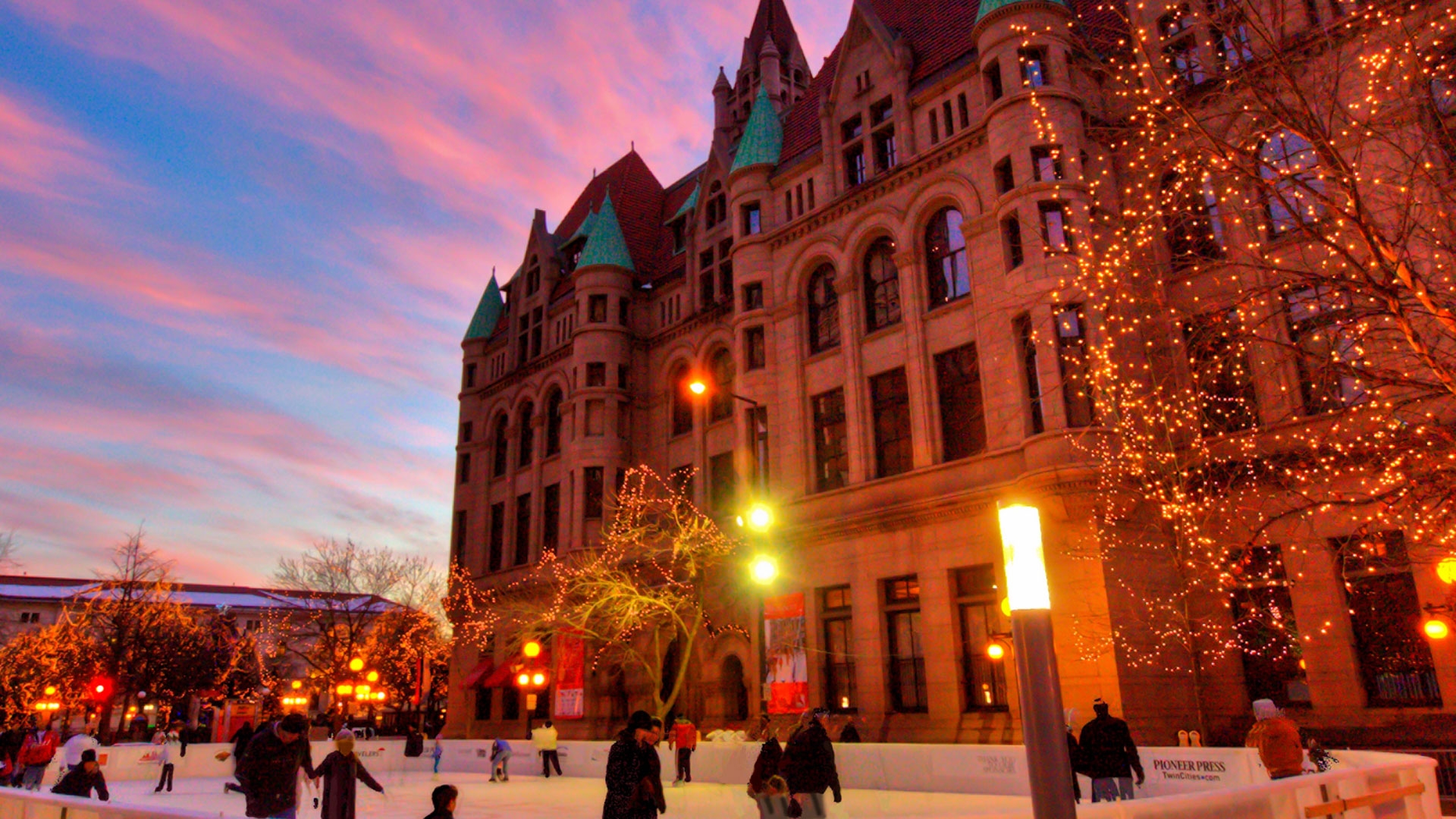 Wells Fargo WinterSkate
Groups and Private Rental
Bring your group or rent out Wells Fargo WinterSkate for yourself!
Groups
Wells Fargo WinterSkate offers a reduced fee for groups with more than 10 people. Fill out and submit this Group Registration Form to kate.frye@ci.stpaul.mn.us 48 hours in advance and the entire group will receive 50% off skate rentals (must have 10 or more skater). Skate rental is not required and the completion of this form does not guarantee rental skates will be available upon arrival. Rental skates are available on a first come first serve basis. During high traffic times at the rink, there may be a wait to enter the warming house.
All skaters must be listed on the registration form and bring a signed waiver with them to the rink. Skaters under the age of 18 are required to have a parent/guardian sign their waiver. The waiver is located on our webpage.
Private Rentals
For private rentals of the Wells Fargo WinterSkate, please fill out and submit this Private Rental Form to kate.frye@ci.stpaul.mn.us. Reservations will be taken beginning Tuesday, Oct. 23. Available days for reservations are Monday or Thursday evenings from 5 p.m. to 9 p.m. or Sunday evenings from 5 p.m. to 8 p.m.
The cost per hour: $55/Saint Paul resident, $75/Non-Saint Paul resident (No refunds). Reservations will not be accepted without the fee.
Contact:
For information or questions on groups and private rentals: 651-262-4534
Tuesday, Oct 15, 2019
Light rain in the morning and afternoon.

High:

51°

low:

42°

Chance of Rain

88%

Wind:

at 8 MPH

Mostly cloudy throughout the day.

High:

52°

low:

40°

Chance of Rain

18%

Wind:

NW at 8 MPH

Partly cloudy throughout the day.

High:

59°

low:

36°

Chance of Rain

11%

Wind:

SE at 6 MPH

Mostly cloudy throughout the day.

High:

67°

low:

43°

Chance of Rain

12%

Wind:

SE at 14 MPH

Mostly cloudy throughout the day.

High:

66°

low:

46°

Chance of Rain

8%

Wind:

W at 8 MPH

Rain overnight.

High:

65°

low:

41°

Chance of Rain

59%

Wind:

SE at 9 MPH

Possible light rain until evening.

High:

58°

low:

45°

Chance of Rain

93%

Wind:

S at 15 MPH

Possible light rain in the morning.

High:

51°

low:

41°

Chance of Rain

63%

Wind:

W at 14 MPH
Upcoming Events