MY ITINERARY (

0

)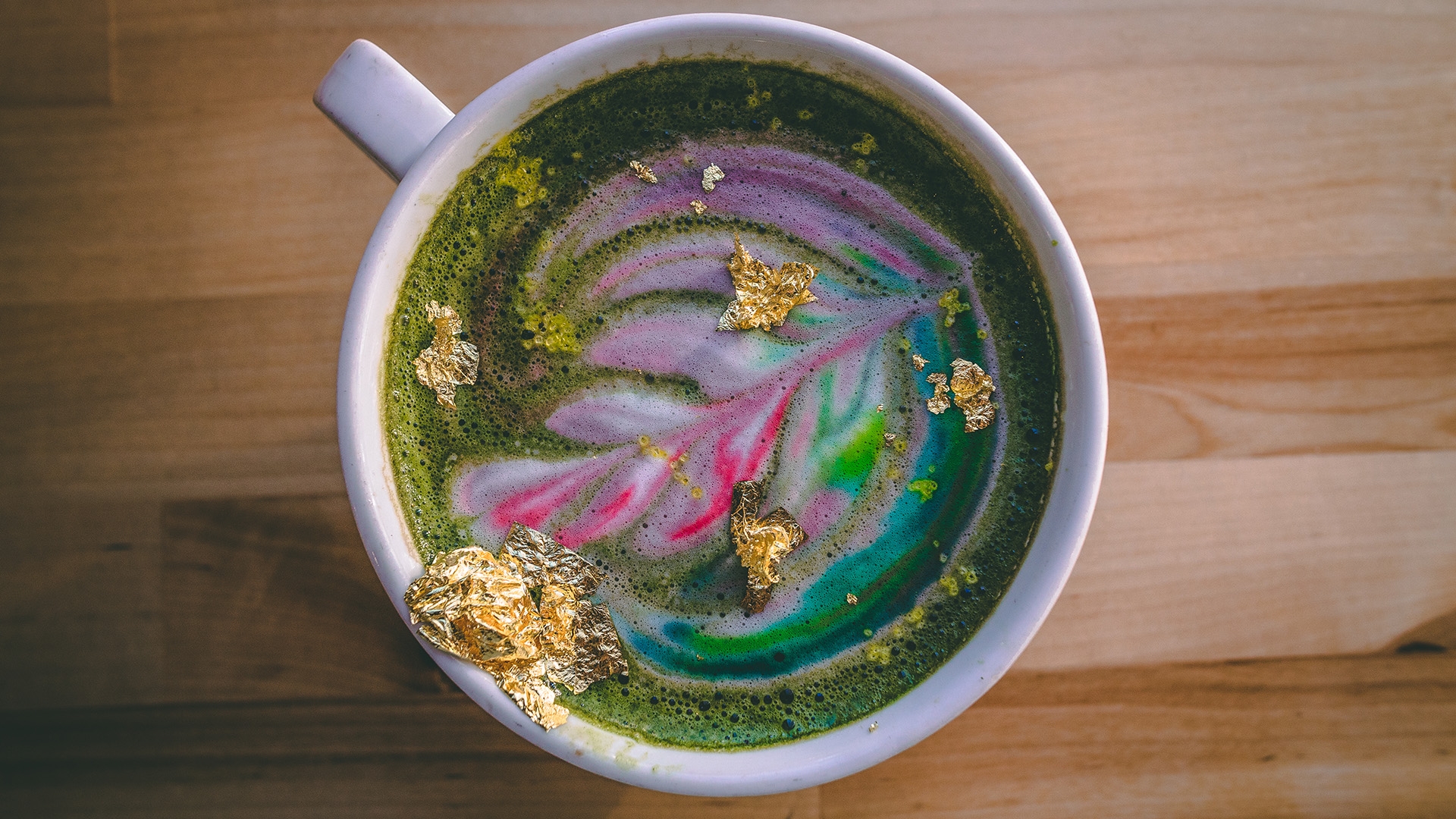 Get a taste of Cafe Astoria while at home.
Rainbow Matcha
Recipe provided by Leah Raymundo, owner of Cafe Astoria
I N G R E D I E N T S:
2 tsp of matcha
Peppermint syrup
Food coloring
Milk - can be non-dairy milk
P R E P A R A T I O N:
Step 1: put two teaspoons of matcha in your cup
Step 2: add 2 ounces of hot water
Step 3: whisk the matcha and hot water
Step 4: add the two pumps of peppermint syrup
Step 5: steam your milk
Step 6: pour the steam milk to the cup
The color we use is food coloring.
If you don't have an espresso machine at home you can make it iced peppermint matcha just add the ice in the glass.
---
Cafe Astoria is currently open for pick up. Business hours are 7-3 Monday through Sunday with ordering available online.
---
Download the printable recipe here.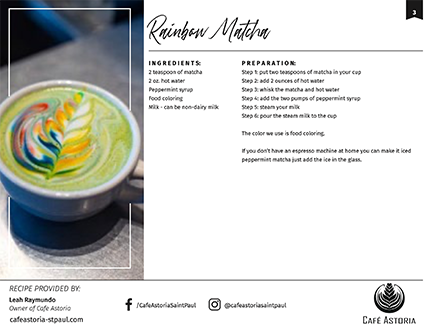 Suggested Content
You May Also Like