MY ITINERARY (

0

)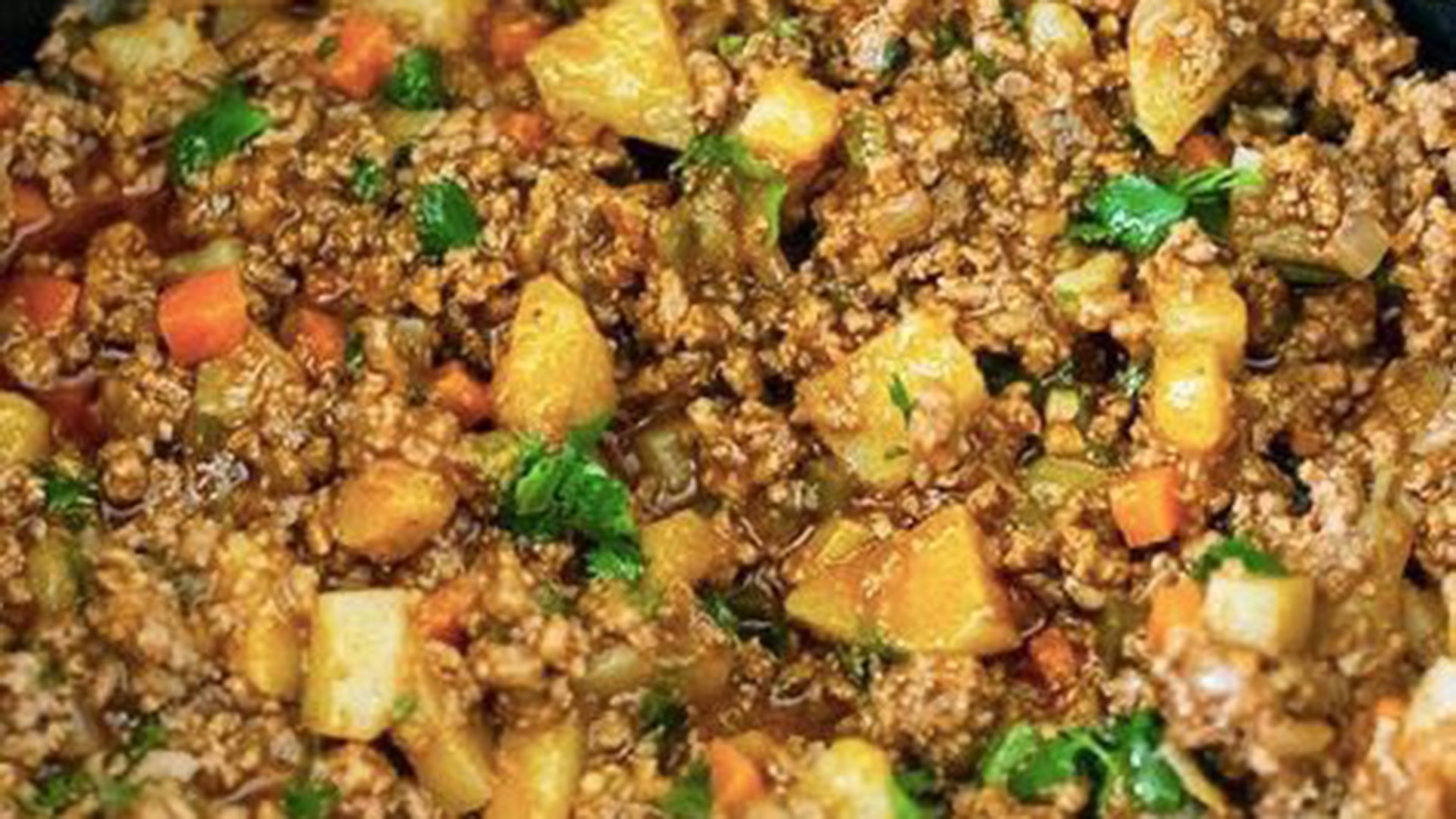 Get a taste of El Burrito Mercado while you are at home.
Picadillo
Recipe provided by Milissa Silva, CEO of El Burrito Mercado
I N G R E D I E N T S:
1 lb ground beef
1/3 cup white onion chopped
2 garlic cloves
1 serrano pepper
1 1/2 cup (8 oz) diced potato
1 lb (about 2 large) tomatoes diced
1 Knorr beef bouillon cube
1/3 cup chopped cilantro
P R E P A R A T I O N:
Heat oil in a large skillet; once oil is hot add the ground meat to cook.
Break up large lumps of meat using a wooden spoon to make sure all the little pieces are well cooked. Fry until brown, about 8 minutes.
Add the onion and garlic. Stir and cook for about 1 minute, just enough to allow the onion to get transparent, then add Seranno pepper plus diced potatoes. Stir and keep cooking until potatoes are slightly tender, but still firm. This will take about 5 more minutes since you will still keep cooking them when you add the tomatoes. Now, add the diced tomatoes and Knorr beef bouillon and stir again. The tomatoes will release their juices and the beef bouillon will dissolve, adding more flavor to the picadillo. Place a lid on your skillet and lower the heat. Keep cooking the picadillo until your potatoes are completely cooked and the tomatoes have formed a thick sauce.
Finally, season with salt and pepper and add the chopped cilantro.
---

El Burrito Mercado is currently open for takeout/curbside pickup and delivery via BiteSquad and Doordash.
S U P P O R T:


El Burrito Mercado would like to highlight the Neighborhood House's Food Support Program, which includes two food markets serving those in need. The Food Markets provide emergency bags for those in need via curbside pick-up. Neighborhood House is a multi-service agency, providing wrap-around services for people when they need it most. Learn more about this organization here.

---

Download the printable recipe here.
Suggested Content
You May Also Like