MY ITINERARY (

0

)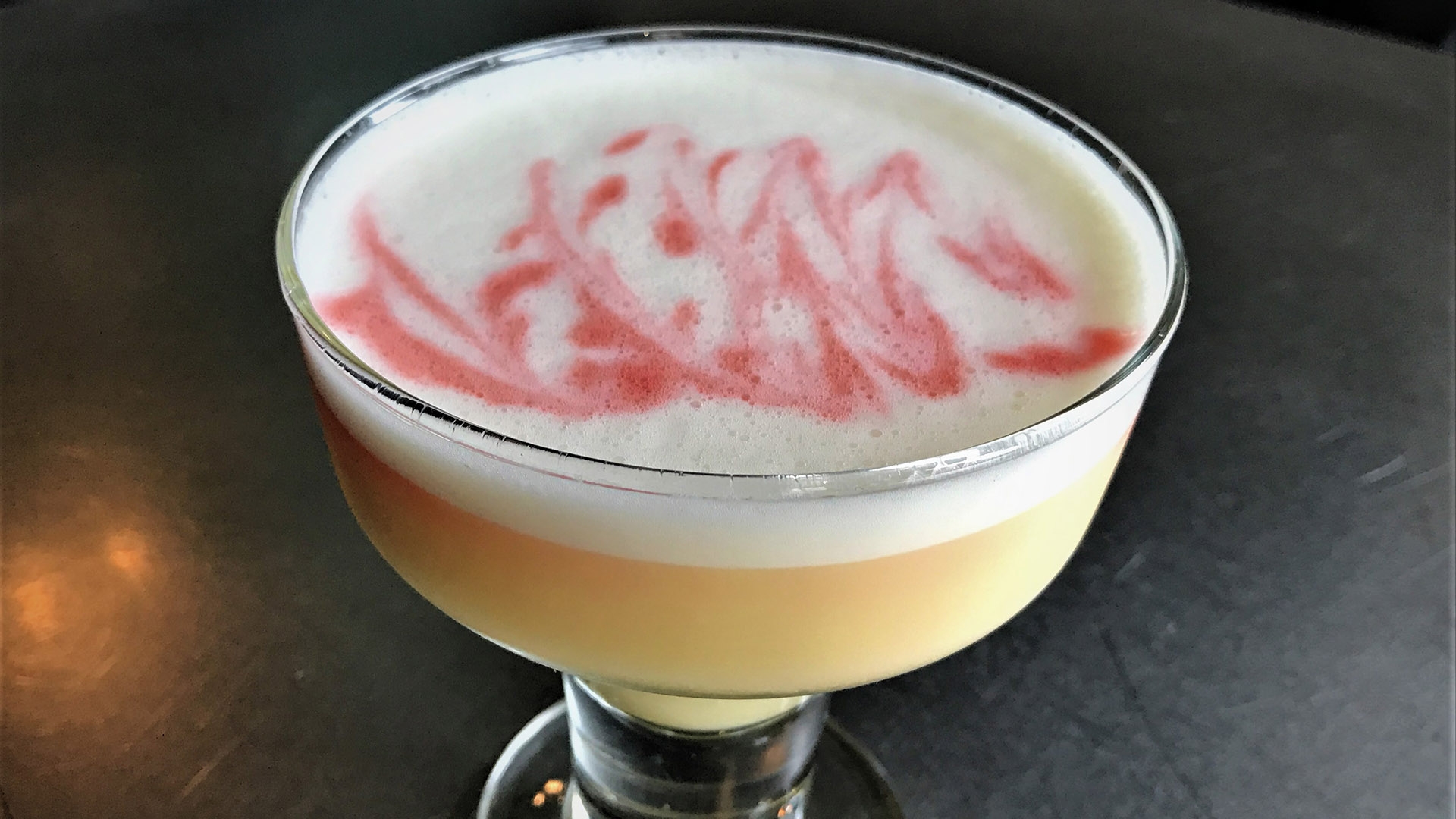 Get a taste of Tongue in Cheek at home
Peachy Queen Cocktail
Recipe provided by Ryan Huseby, General Manager / Co-Owner of Tongue in Cheek
I N G R E D I E N T S:
Peachy Queen:
In a cocktail shaker (no ice):
1 oz Reposado Tequila
½ oz Mezcal
½ oz Matilde Peche (peach liqueur)
1 oz lime juice
1 oz turbinado syrup (simple syrup recipe below)
1 whole egg
For the simple syrup:
1 cup raw turbinado sugar
1 cup water
P R E P A R A T I O N:
Shake without ice for 15 seconds. Add ice.
Shake very well (at least 30 seconds) and strain into your favorite cocktail glass.
Garnish with swirl of Peychaud bitters on top.
Simple Syrup Preparation:
Bring to a boil, then simmer until reduced by 25%. Remove from heat and allow to come to room temperature, then refrigerate.
---
Tongue in Cheek is currently open for curbside pick up.
---
Download the printable recipe here.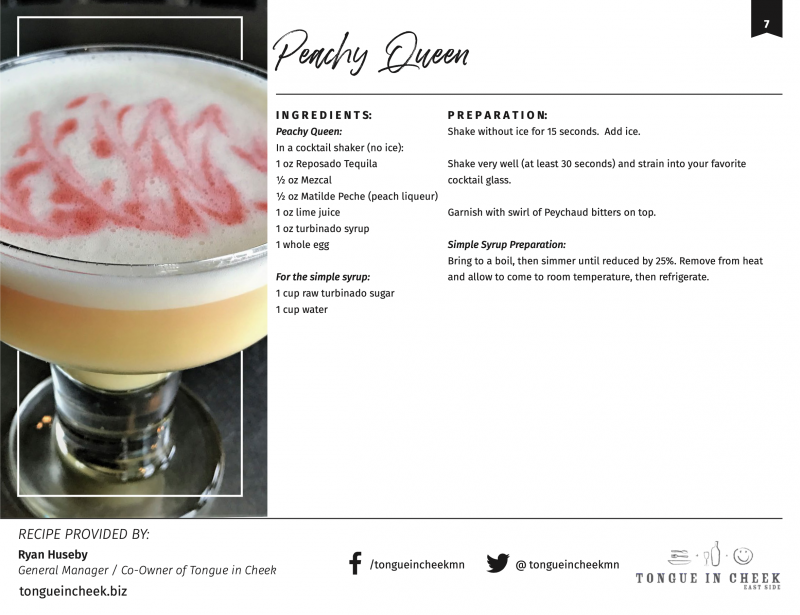 Suggested Content
You May Also Like