MY ITINERARY (

0

)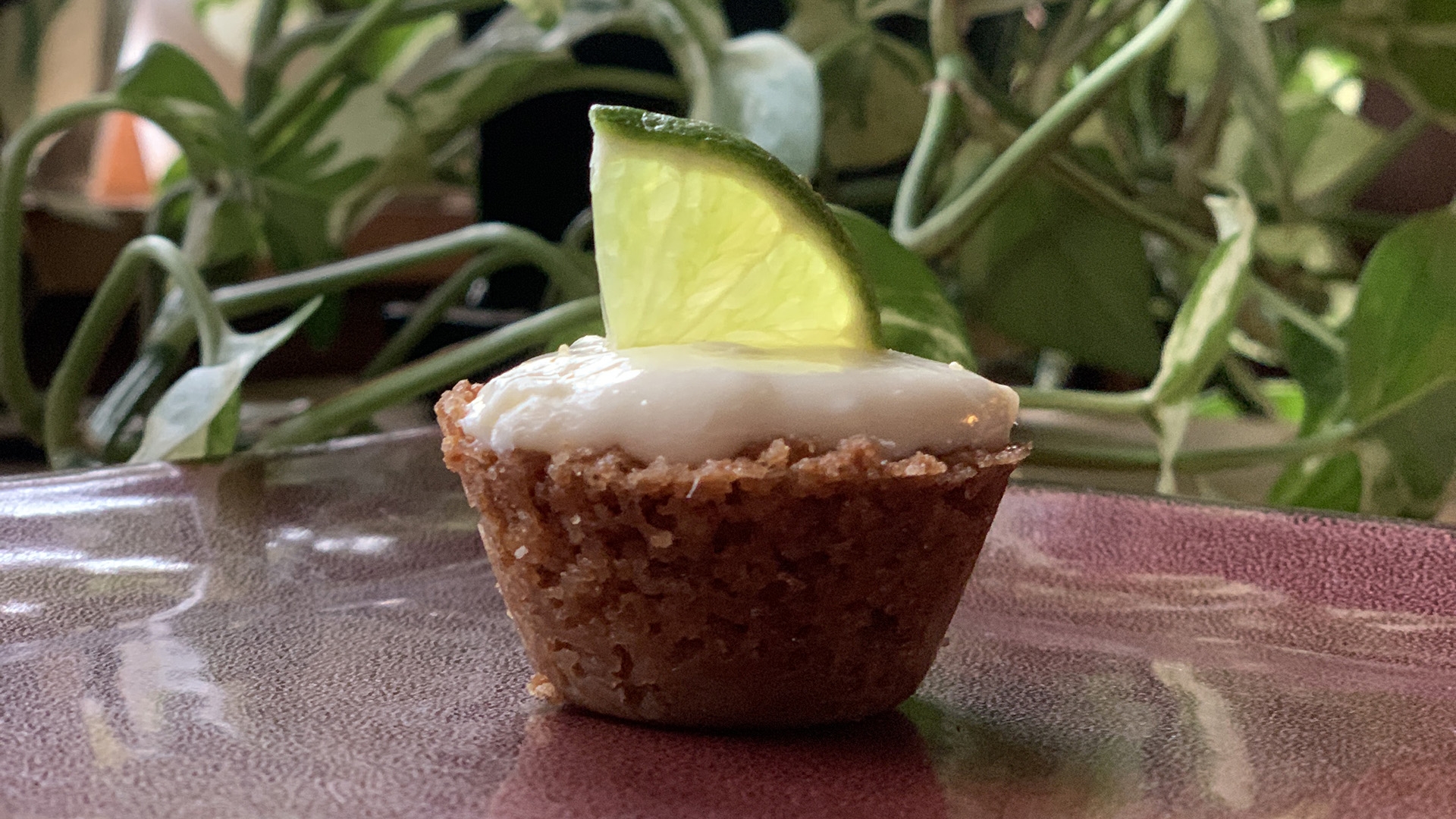 Get a taste of The Buttered Tin while at home.
No Bake Key Lime Cream Cheesecake Bites
Recipe provided by Alicia Hinze, owner of The Buttered Tin
I N G R E D I E N T S:
Crust:
1 cup of graham crushed graham crackers
1/2 cup sugar
4 oz butter (1 stick)
Cheesecake:
1 lb of cream cheese
1 can of sweetened condensed milk
1/3 cup key lime juice or freshly squeezed limes
P R E P A R A T I O N:
Crust:
Mix the graham and sugar together, add melted butter and mix until all combined. Press the graham cracker mixture all the way around a mini muffin tin. Bake for approximately 8 minutes at 350 degrees or until lightly golden.
Cheesecake:
Beat the room temperature cream cheese until smooth. While mixing, slowly add the condensed milk until combined and then slowly add the juice. Beat until smooth and combined.
Once the graham crust has cooled, pour the cream cheese onto the crust. If you are like my kids, you would put sprinkles on top, because we put sprinkles on everything here.
Place the cheesecake into the fridge and let set for at least 2 hours.
---
The Buttered Tin is still open for take out with a special menu with free delivery to staff at hospitals and media outlets within a 10-mile radius.
S U P P O R T:

Every year TBT chooses an organization, in St. Paul, to give its philanthropic dollars too. Last year 2019 and this year 2020 they have chosen Women's Advocates. It was the first women's shelter in the US. Learn more about how you can support this organization and their efforts during the pandemic on their website.
---
Download the printable recipe here.
Suggested Content